Johnson & Johnson reported big second-quarter sales gains last week in its Jacksonville-based vision care business as it rebounded from last year's COVID-19 pandemic shutdowns.
However, company officials project continued strong gains in the business beyond the COVID recovery.
"I expect vision to accelerate given a lot of the new product launches," said Ashley McEvoy, chairman of Johnson & Johnson's medical devices business, in the company's quarterly conference call.
Johnson & Johnson Vision, which produces contact lenses and eye surgical products, reported second-quarter sales jumped 70.1% from the second quarter of 2020 to $1.183 billion.
The second quarter of 2020 was the peak of pandemic-related shutdowns, so the big jump largely is due to the market recovery.
Contact lens sales rose 56.7% to $868 million, while the eye surgical products business more than doubled in revenue. 
That side of the business was hit particularly hard last year as the pandemic prompted people to put off elective surgical procedures.
The company said vision care sales also were helped by a campaign to raise awareness of routine eye screening and by new products in its Acuvue line of contact lenses.
Johnson & Johnson has been producing contact lenses in Jacksonville since it acquired a local company called Frontier Contact Lenses in 1981.
It expanded the business into other eye care products with acquisitions beginning in 2016.
McEvoy said the company is projecting the vision business to produce high double-digit percentage sales growth as business trends normalize.
New Jersey-based Johnson & Johnson's total sales rose 27.1% in the second quarter to $23.3 billion, and adjusted earnings rose by 81 cents to $2.48 a share.
Ameris sees Southeast 'getting back to normal'
Ameris Bancorp's second-quarter earnings fell from the first quarter, when the banking company was benefiting from a mortgage boom.
But now the Atlanta-based company, which operates branches in Florida, Georgia, Alabama and the Carolinas, is seeing benefits from the economy reopening.
"As I mentioned last quarter, most businesses are back open, traffic jams are back to normal and restaurants and wait times (are back) and new restaurants are actually opening," CEO Palmer Proctor said in Ameris' conference call last week.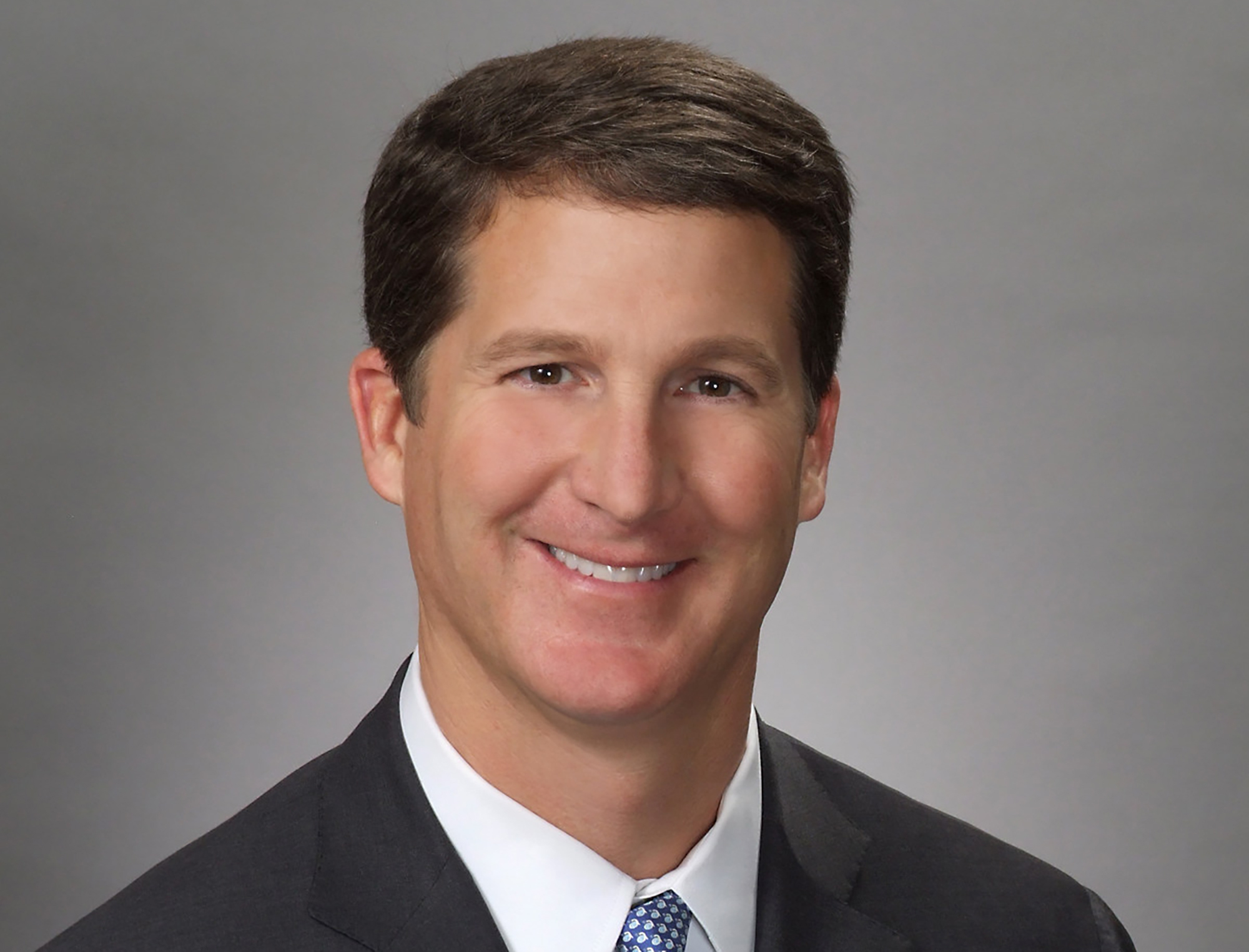 "So, things are definitely getting back to normal in the Southeast and we certainly expect to benefit and capitalize from that," he said.
Ameris moved its executive offices from Jacksonville to Atlanta in 2019 but Jacksonville remains a major market for the bank.
Proctor said the company's 165 branches all have reopened.
"July 6 was our official back-to-the-office date," he said.
"All of our branches are opened and all of our staff including support and administrative staff are back to the office, some of that in a new hybrid approach. But we're adapting well and our teams are really excited to have a new sense of normalcy."
Ameris reported adjusted earnings of $1.25 a share in the quarter, up from 61 cents in the second quarter of 2020 but down from $1.66 in the first quarter this year.
"This quarter shows you exactly what happens when mortgage revenue moderates," Proctor said, with mortgage banking activity falling about 29 percent.
But Proctor said the company was prepared for it.
"This quarter reflects the purposeful and deliberate actions Ameris teammates have taken to reduce expenses associated with the decline in mortgage revenue," he said.
CSX paid $546 million for Quality Carriers
CSX Corp. paid $546 million in cash to acquire Tampa-based trucking company Quality Carriers Inc., according to its quarterly report filed last week with the Securities and Exchange Commission.
Jacksonville-based CSX announced the agreement to buy the company in May and completed the deal July 1, but did not disclose terms of the acquisition before filing its quarterly report.
During its conference call last week, Foote said the addition of Quality Carriers, which transports bulk liquid chemicals, is expected to add 6% in annual revenue to CSX.
CSX reported revenue of $5.8 billion in the first half of 2021.
Analyst upgrades CSX to 'buy'
TD Securities analyst Cherilyn Radbourne upgraded her rating on CSX from "hold" to "buy" after the company's July 21 earnings report.
"CSX continues to target double-digit organic revenue growth in 2021, but our sense is that the company is starting to build some visibility into next year in areas like intermodal and coal, where considerable inventory replenishment is required," Radbourne said in her research note.
"We like the eastern U.S. rails in the early stages of a recovery because we see their shorter average length of haul as giving them greater leverage to a tight trucking market vs. their peers," she said.
"We are also attracted to CSX's exposure to the current strength in domestic/export coal, which we see as cyclical, but with the potential to extend into 2022, generating attractive earnings and free cash flow for the company."
CSX's stock rose as much as $1.80 to $33.27 July 22 after the earnings report and Radbourne's upgrade.
Reuters: FIS may divest some capital markets business
Reuters news service reported last week that Fidelity National Information Services Inc., or FIS, is shopping parts of its capital markets business for a potential sale.
The Jacksonville-based financial technology company could get as much as $2 billion for the assets, the report said.
FIS provides technology in three segments: banking, merchants and capital markets.
The capital markets business is the smallest of the three, producing $2.44 billion of FIS' total 2020 revenue of $12.55 billion.
Reuters, citing "people familiar with the matter," said FIS is working with an investment bank to possibly sell off technology for treasury management, alternative trading systems and algorithm-based trading.
Those businesses produce annual earnings before interest, tax, depreciation and amortization of more than $80 million, Reuters' sources said. 
FIS' capital markets business produced total EBITDA of $1.147 billion last year.
Reuters said FIS declined to comment on the matter.
Rayonier sells timber rights for $36 million
Rayonier Inc. said last week it sold the rights to manage two timber funds to BTG Pactual's Timberland Investment Group for $35.9 million, before closing costs.
Rayonier said the funds comprise 110,000 acres of timberland in the Northwest U.S. 
The company said it acquired the funds as part of its acquisition of Pope Resources last year, but they were not part of its long-term strategy
"We believe this transaction reflects a favorable outcome for our shareholders, as it allows us to simplify our operations and allocate capital to other strategic priorities," CEO David Nunes said in a news release.
Rayonier, based in Wildlight in Nassau County, owns or leases about 507,000 acres of timber in the Northwest, in addition to 1.75 million acres in the South and 417,000 acres in New Zealand.
The proceeds from the sale will be included in Rayonier's third-quarter results.
Cadre Holdings expects to raise $109 million from IPO
Cadre Holdings Inc. said in an updated SEC filing July 27 it intends to sell 7.14 million shares of stock at $16 to $19 each in its initial public offering.
At the midpoint of that range, the law enforcement products company would receive net proceeds of $109 million, it said.
Jacksonville-based Cadre, which does business mainly under the name Safariland, first filed publicly for its IPO on July 1.