Arnold Tritt was a piler, not a filer. 
While the floor of his executive officer's space at the Northeast Florida Builders Association constantly was covered in stacks of papers, Tritt always knew where to find what he needed.
"Everything was so urgent and so important and he didn't have time to file," said his son, Arnold Tritt Jr. 
Those piles even carried over into their home, Tritt Jr. said. As children, he and his brother Lee-ford would be put to work filling NEFBA mailers and sorting them by ZIP code. 
"My dad could have handed that off to someone in the office to do, but that would have been a waste of time," he said. 
"He's got two sons that are home and can read numbers. Our whole living room and dining room would be stacks of ZIP codes."
Tritt, who served as executive director of NEFBA for 34 years from 1972 to 2006, died July 1 at the age of 87. The family did not wish to disclose the cause of death.
Tritt Jr. said his dad filled his days with work, whether it was in the office, at home or on the weekend.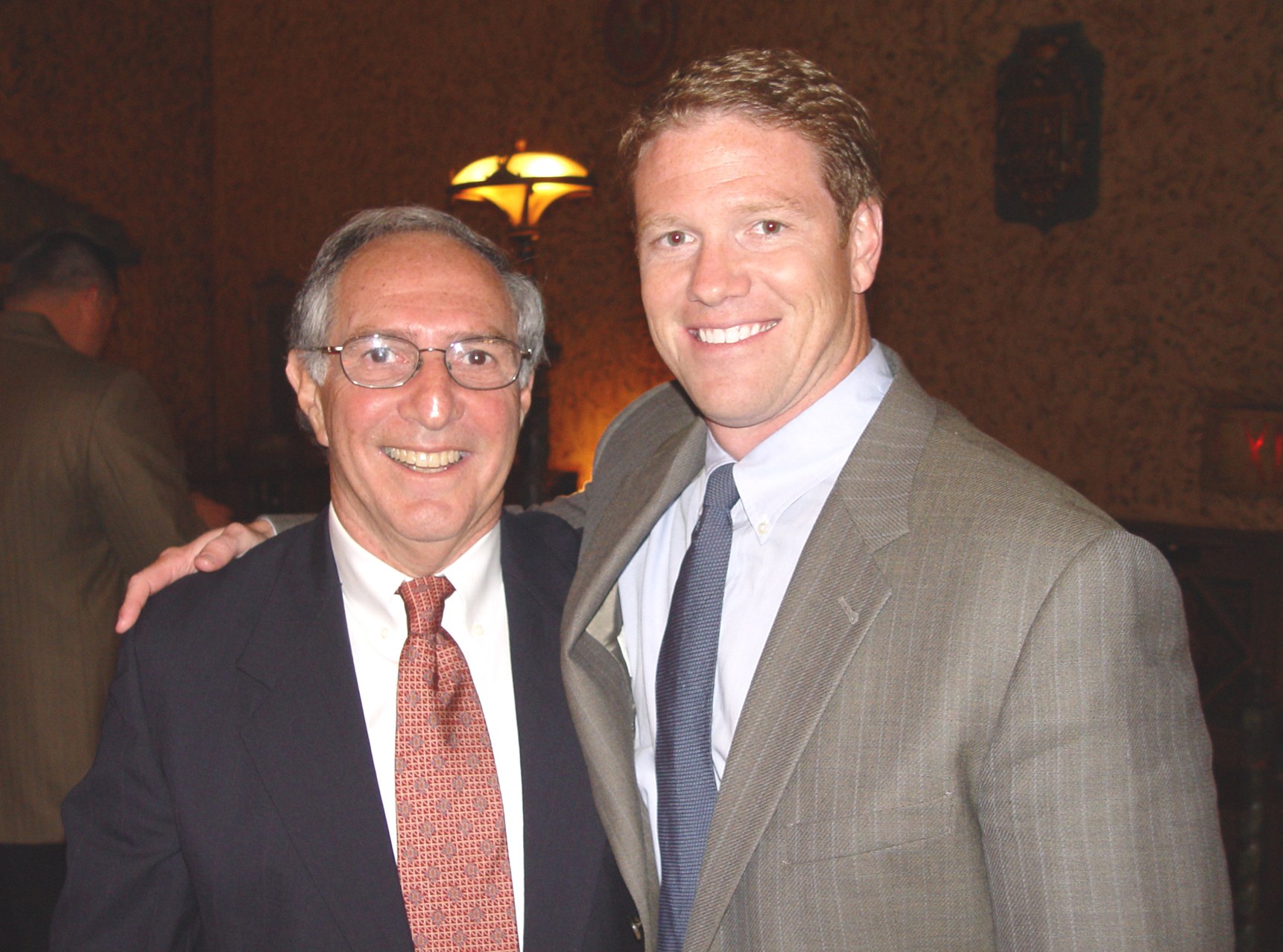 He would wake up at 6 a.m., read The Florida Times-Union with a red felt-tip pen, marking it up for corrections and misspellings, and drop it off with the editor on his way into the office. 
A journalism and public relations major at the University of Florida, Tritt loved newspapers, and read them every day from all over the country. 
From there, he would work at the NEFBA office until 6 or 7 p.m., come home and have dinner, do the dishes, read another magazine or newspaper with a red pen in hand, start the laundry and fold it before heading to bed.
In the summers, he would mow a portion of the lawn each night.
"He was in perpetual motion, he had to be busy," said Tritt Jr., a construction lawyer and managing partner of Tritt & Associates.
Tritt had the same energy for his work at NEFBA. 
When he joined in 1972, the organization had 180 members. Today, it has more than 1,000. 
During his tenure, Tritt formed councils in Clay, St. Johns and Nassau counties. He also started one of the first sales and marketing councils in the country.
Tritt also started NEFBA's governmental affairs arm, its student chapter at the University of North Florida and the NEFBA Charitable Foundation.
NEFBA Interim Executive Officer Greg Matovina said Tritt's most impactful initiative was the NEFBA Apprenticeship Program. 
"I'm not aware of a better apprentice program for the homebuilding industry in the U.S.," he said. 
In addition to his duties at NEFBA, Tritt served on several boards and organizations including the Jacksonville Jaycees, Jacksonville Sister Cities Association, Boys & Girls Club of Northeast Florida, Jacksonville Transportation Authority, Big Brothers Big Sisters of Northeast Florida and the Jacksonville Police and Fire Pension Fund.
At the time of his death, Tritt was married almost 60 years to Virginia "Ginger" Lee Ford Tritt. He was survived by sons Tritt Jr., Lee-ford and John and their families.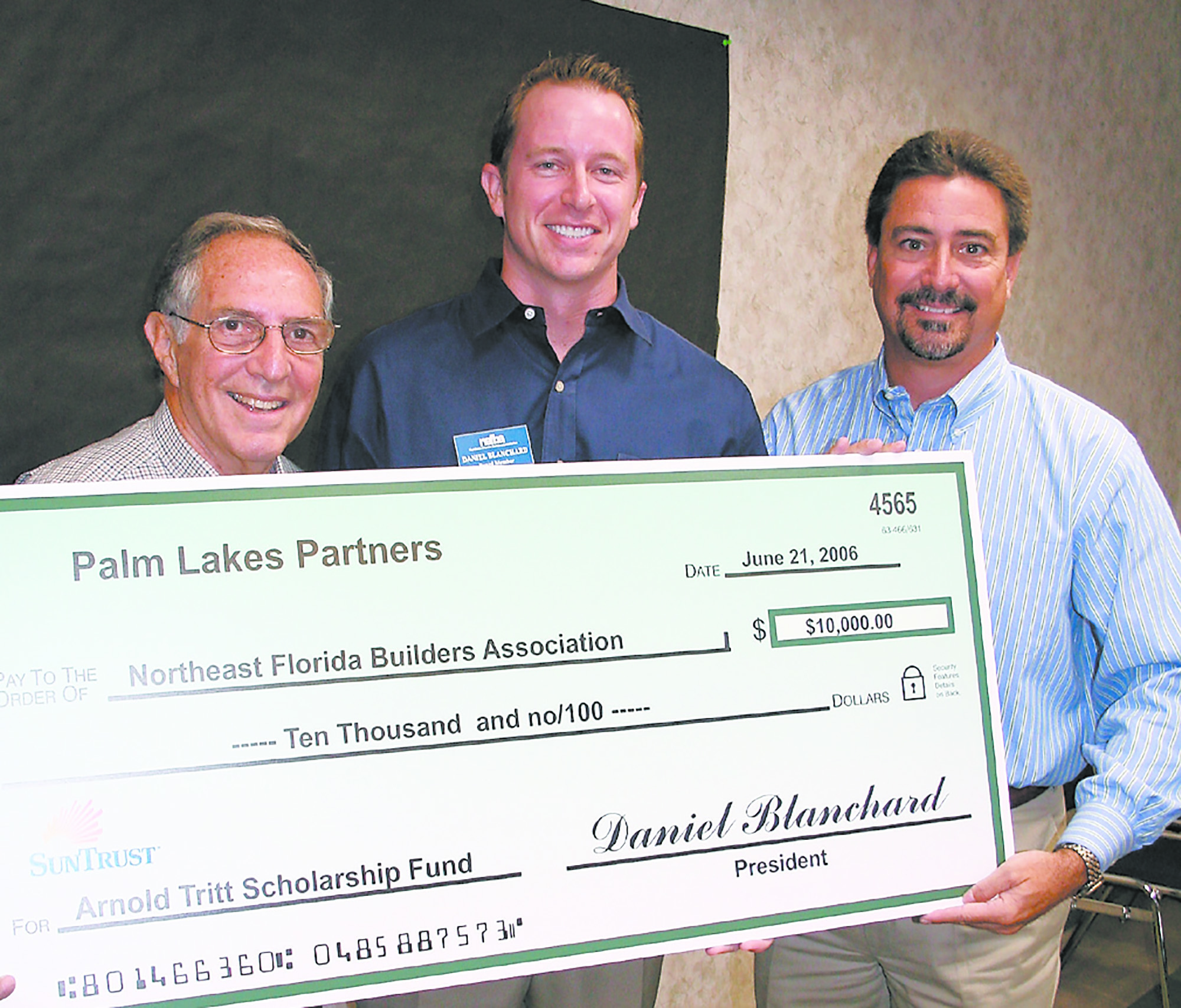 Former Mayor Jake Godbold's aide and strategist Mike Tolbert said Tritt and Godbold grew up together in Brentwood and had been lifelong friends.
The two often would fish together for hours, Tolbert said. They fed off each other's sense of humor.  
Before becoming mayor, Godbold ran for president of the Jacksonville Jaycees, and Tritt was his campaign manager. Godbold did not expect to win, but did, thanks to Tritt's help, Tolbert said.
He also taught Godbold a lesson.
"Arnie told Jake that he hadn't voted for him," Tolbert said.
"Jake said 'Why not?' He said 'Because you never asked me.' That was a lesson Jake never forgot, it was not lost on him. He spent the rest of his political life asking people for their vote, anybody, everybody."
Matovina met Tritt when he joined NEFBA, and became closer to him when he became president in 2004. 
"Arnold was smart, he was judicious and he knew how to navigate between different viewpoints and different people," Matovina said. 
"He was a free thinker and he was always coming up with new ideas and new thoughts that would catch you off guard."
"Arnold never left any stone unturned," he said.
"If he was ready to pursue something, he pursued it. I'm really going to miss him. He was a tremendous man."