The Downtown Investment Authority and the Museum of Science and History can begin talks to finalize a location for MOSH's plan to relocate to the Shipyards.
The DIA board voted 8-0 on July 29 to authorize CEO Lori Boyer to negotiate with MOSH leadership for a site at the city-owned 21.7-acre Shipyards parcel on the Northbank of the St. Johns River. MOSH has said it wants about 4 acres of space.
The resolution does not enter into an official agreement with MOSH. The DIA will have to issue an official notice of property disposition when both parties agree on a site. 
"I don't think this is taking anyone by surprise. This has been well-publicized," board member Oliver Barakat said.
"Asking Ms. Boyer to formally engage in conversations without obligating this board to anything is a good strategy."
Boyer said MOSH is working with the Jessie Ball duPont Fund as the nonprofit completes a master plan for the Downtown waterfront from Catherine Street to Metropolitan Park.
According to DIA documents, duPont's draft plan calls for a civic attraction at Shipyards West.
Drafts of the duPont Fund's master plan released by the DIA in June show the museum east of Hogans Creek and surrounded by more than 13 acres of city park and civic space.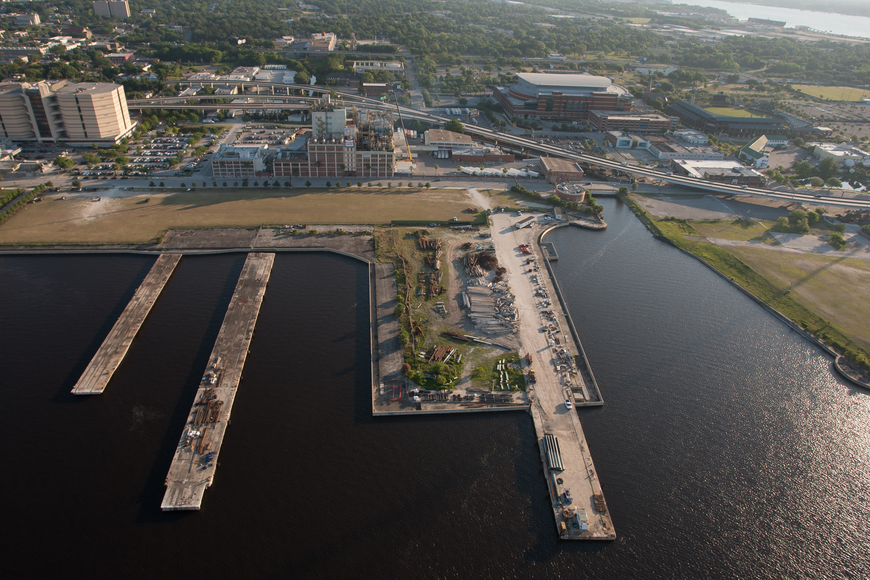 The DIA board and City Council voted to donate $60,000 to the duPont study.
Boyer said if MOSH requests something contrary to duPont's recommendations for the riverfront, DIA staff would include that in its report before any property disposition vote, although she doesn't expect that.
"I think it's highly likely that what you're going to have is a recommendation where both parties are in agreement," she said.
Board member Carol Worsham was absent for the July 29 vote.
MOSH announced in October it plans to relocate from 1025 Museum Circle on the Downtown Southbank, its home since 1967.
In a July 22 email, CEO Bruce Fafard said the organization has $31.8 million in commitments from individual donors, businesses and civic funding for its MOSH Genesis capital relocation campaign.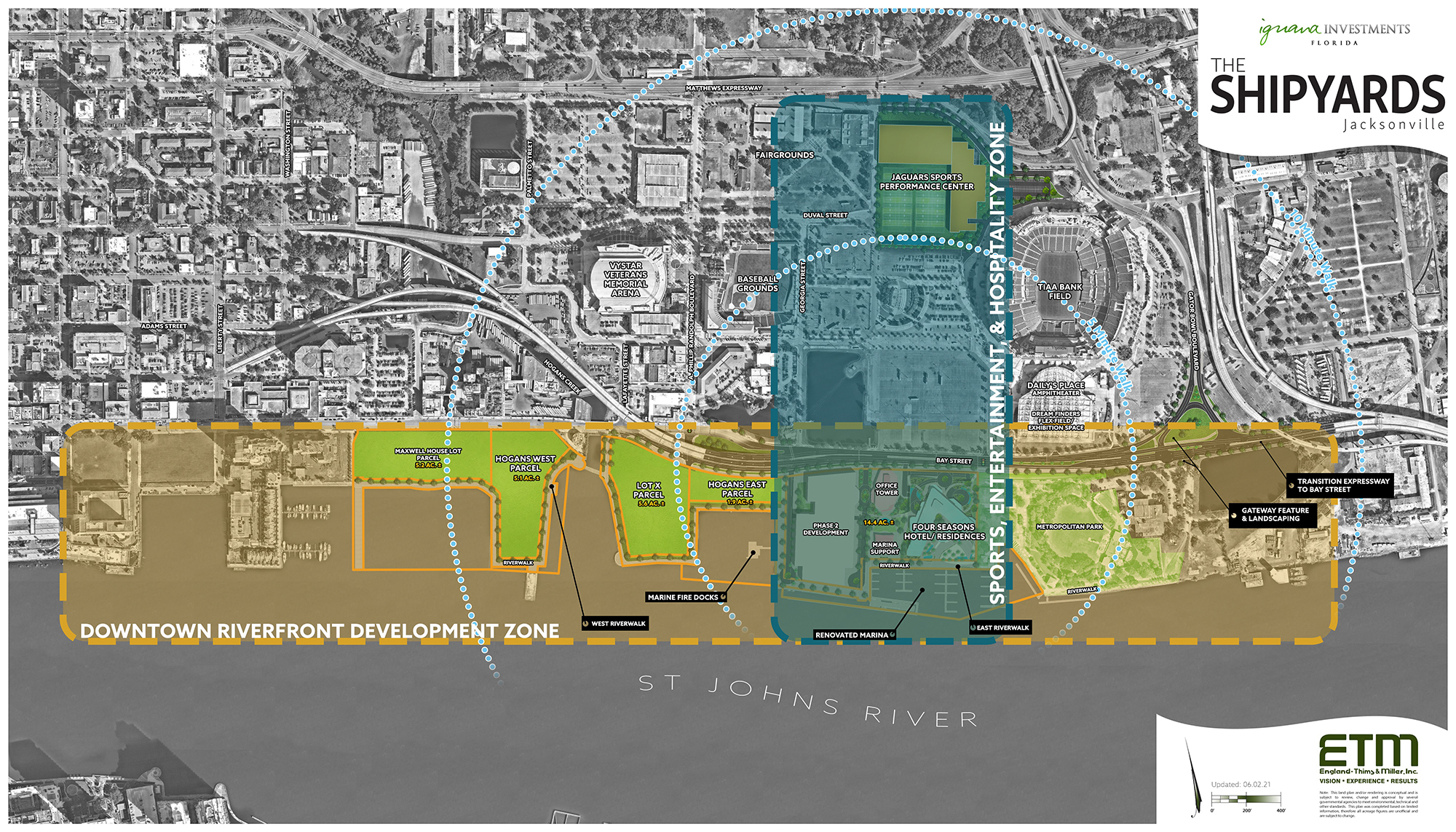 "Based on the current DIA process, we anticipate gaining access to the site between December 2021 and February 2022," he said.
 "We will begin construction as soon as possible and anticipate opening the new museum in 2025, based on our current timelines."
Jordan Elsbury, Mayor Lenny Curry's chief of staff, said July 21 there is $12 million in the mayor's proposed 2021-22 Capital Improvement Plan for the MOSH relocation. 
Fafard said in October that MOSH wants to secure about 4 acres at the Shipyards for an $80 million to $90 million facility. 
Former Jacksonville Jaguars owner Wayne Weaver donated an undisclosed of money to the project in May.
MOSH Genesis received a $5 million donation from Jaguars owner Shad Khan in November. Khan also intends to develop the former Kids Kampus park next to the Shipyards.
Council soon could debate a deal with Khan's development company Iguana Investments Florida LLC for a $321 million Four Seasons hotel-anchored development on Kids Kampus east of the proposed MOSH site and southwest of TIAA Bank Field.
City officials said a MOSH move will complement the DIA's proposal to replace the Kids Kampus with nearly 11 acres of public green space on the western end of the Shipyards.