Downtown Vision Inc. is asking the Downtown Investment Authority to earmark $100,000 toward bringing a pop-up ice rink to Riverfront Plaza if it can secure a vendor contract for the 2021 holiday season.
The DIA board will consider a Northbank Tax Increment District budget amendment for the 2020-21 fiscal year at its June 16 meeting to set aside money for the rink at the former Jacksonville Landing.
A June 7 memo by DIA CEO Lori Boyer says the $100,000 would help DVI with a down payment to international contractor Ice Rink Events. 
DVI CEO Jake Gordon said June 10 he is working to sign the vendor and is waiting to see if Ice Rink Events' equipment will be available for the 2021 holidays.
Gordon said his discussion with the DIA is not an announcement that the rink is coming.
"If for some reason DVI is not able to contract with this vendor, or they are unable to perform, it is unlikely that a suitable replacement can be found," Boyer's memo states.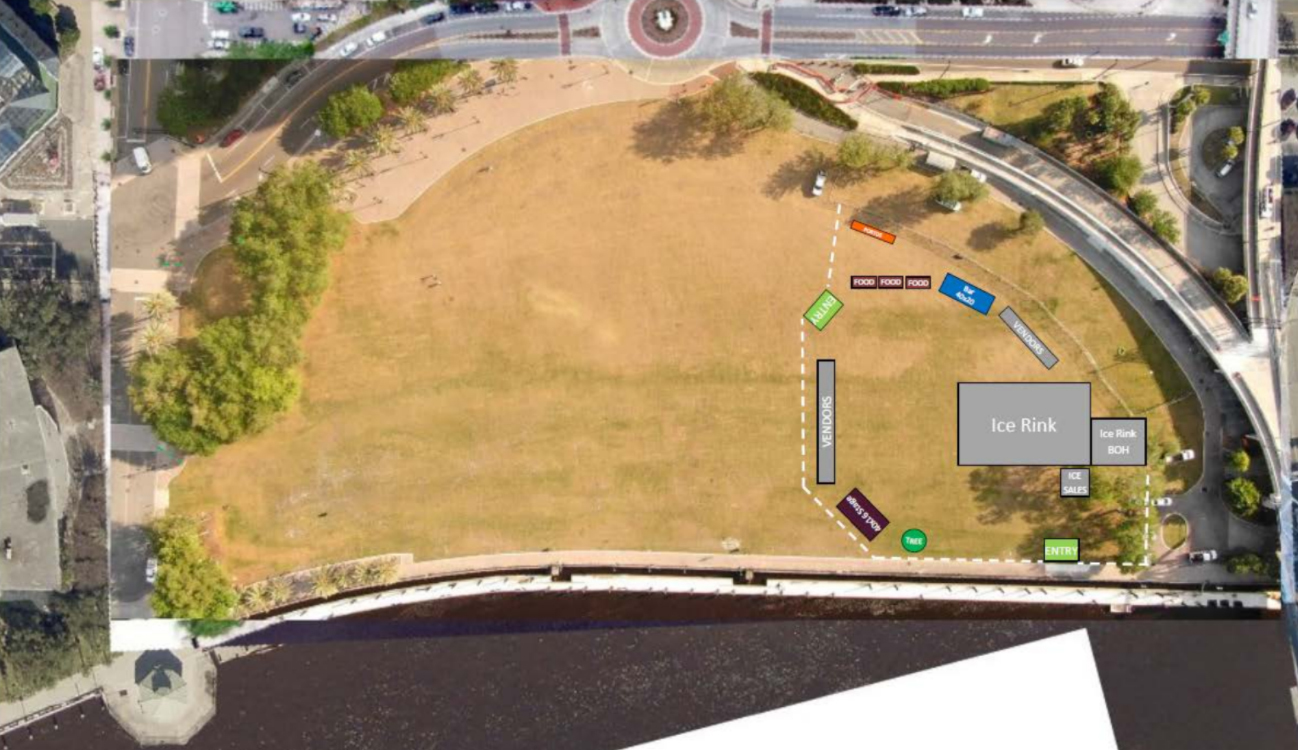 "DVI is still trying to confirm that this vendor can provide the equipment for a rink in DTJax this winter but there is reason to believe that they may be able to do so."
If secured by DVI, the 40-by-100-foot rink would open from Nov. 27 to Jan. 8 at Riverfront Plaza near the Main Street Bridge, according to the DIA documents released June 9.
The rink would have skate rentals and charge about $18 for 90 minutes of ice time.
"Surrounding the rink there would be winter wonderland decor and lights, a holiday tree, food trucks and a weekend bar with drinks," the memo says. 
Boyer told the DIA Budget and Finance Committee in her memo the space could accommodate additional activities like shopping, vendors and live music.
"The amenity makes sense. The challenge is that details matter to make sure it is a really good event and it's a good place-making event," Gordon said. 
"We think it's a great idea and we think it's going to work. If not this winter, next winter."
The nonprofit DVI is a Downtown business advocacy organization funded by taxpayers.
Gordon said Ice Rink Events operates the pop-up winter skating in Downtown Tampa's Curtis Hixon Waterfront Park.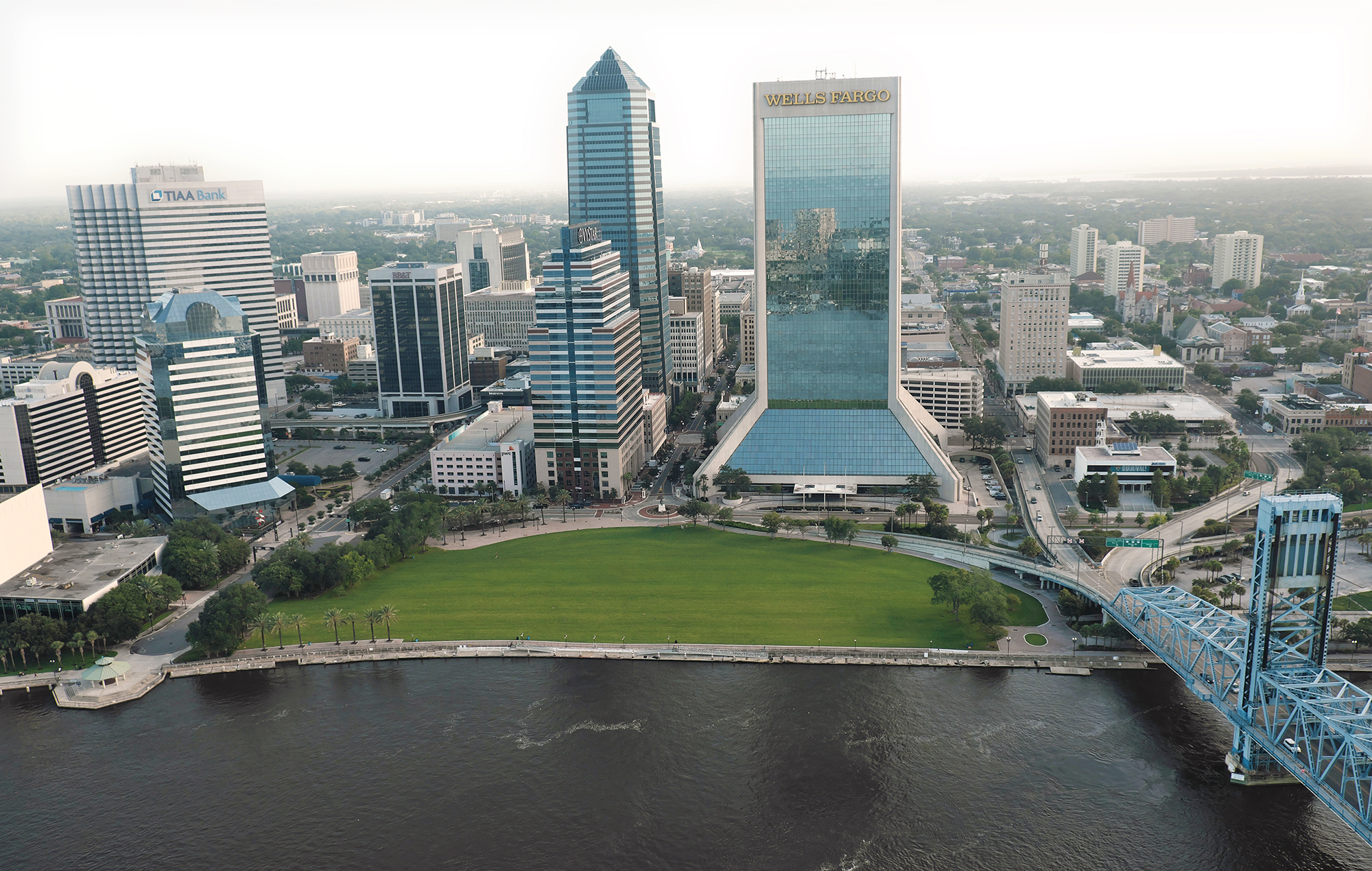 According to its website, Ice Rink Events has technicians and equipment facilities in eight U.S. and Canadian cities and distributes to nine countries and regions globally.
If approved by the DIA board, the $100,000 would supplement the $300,000 to $400,000 DVI needs to cover the costs of the rink. 
Gordon said it costs almost $750,000 to operate the rink, which could generate about $350,000 in revenue. The remaining costs would be covered by sponsorships, donations and other sources.
For example, Gordon said unlike outdoor winter rinks in the Northeastern U.S., a rink in Florida needs a tent cover which could cost $250,000.
DVI is looking for a title sponsor and other donations to help pay for the event. 
Gordon said DVI needs to secure sponsors quickly if it wants to operate the ice rink this year.
Otherwise, Gordon said it would be a goal for 2022. 
"We're trying to do this to make it an annual tradition," he said. 
"You can't just do a rink though. You have to do a rink and do the right experiences."