Orange Park Medical Center announced March 9 that two floors of its 101,435-square-foot, five-story patient tower are open at its campus on Kingsley Avenue.
The fourth and fifth floors have 48 beds for medical and surgical patients, a news release said. The second and third floors are designed as shell space for expansion.
The patient tower brings the hospital's bed count to 365.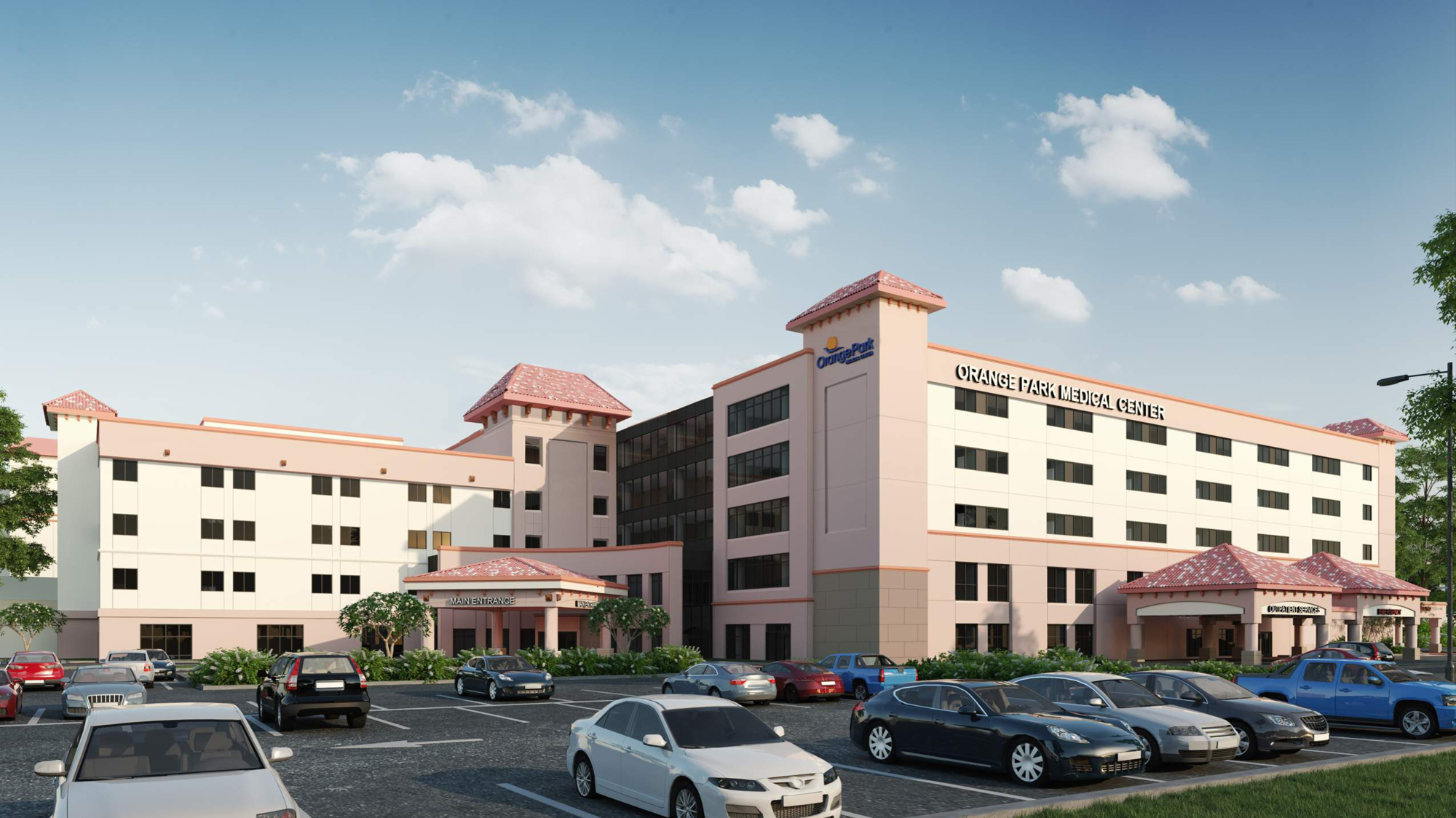 The floors are part of a $126 million project that includes an electrophysiology lab, dining room, kitchen, medical office building and neonatal intensive care unit expansion. 
The first floor of the patient tower, which includes outpatient testing, imaging, patient registration and shell space, opened in May. The cafeteria and kitchen opened in July. 
OPMC will hire 100 people to staff the patient tower.
Charles Perry Partners Inc. was the general contractor. TMPartners, PLLC was the architect. 
"Like many in our area we're feeling the effects of the growth happening in Clay County," Lisa Valentine, CEO at Orange Park Medical Center, said in the release. 
"With this growth comes the need to expand our team, our facility and our services to continue to rise to the needs of our community."
The rooms are equipped with MyCare digital medical charting boards and a nurse call system, Apple TVs and high-speed internet. Doctors also can use the Apple TV to review lab results or images with patients.