Within hours of listing the nearly $10 million home at 1329 Ponte Vedra Blvd., Realtor Rina Stermilli had three offers on the property, a process that typically takes two years for similar multimillion-dollar homes.
"The home was pretty much off the market within the first 24 hours," Stermilli said. "I listed the home midday. We had all three offers in writing by 10 p.m. that evening."
She gave the seller, Ocenture founder and CEO Fraser Burns, 24 hours to select a buyer. Several other offers came in during that period, but Burns chose the $9.8 million offer, $273,500 more than the asking price.
It is the highest-priced home sale this year, and also tops all Northeast Florida home sales in 2020.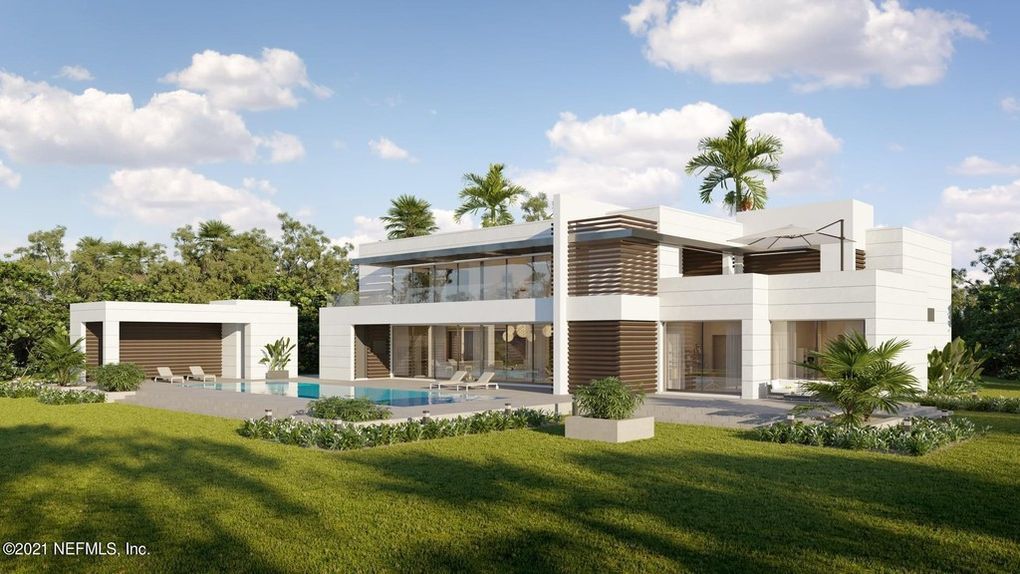 "In a market like this with a home to the caliber of that residence, it was a no-brainer," said Stermilli, who represented the seller. Stermilli is an agent with Florida Homes Realty & Mortgage.
The buyers are Sanjay and Melody Lal. Sanjay Lal was hired as the Jaguars wide receivers coach in February. He's coached wide receivers with the Seattle Seahawks, Dallas Cowboys, Indianapolis Colts, Buffalo Bills, New York Jets and Oakland Raiders. 
Nahid Sabet-Rasekh with Pineapple Realty represented the buyer.
Stermilli said Burns and his wife were building "their dream home" at the site. They decided they wanted to live elsewhere so they put the unfinished home on the market.
Jacksonville-based Aria Homes is the builder and Design Cooperative LLC is the architect.
The oceanfront home has a wall of windows facing the ocean, an infinity pool, a glass wine cellar separating the kitchen and living room, sauna, yoga room, massage room, eat-in kitchen, master suite with his-and-hers baths and dressing closets, mother-in-law suite, four-car garage, cabana, summer kitchen and an elevator. 
It has five bedrooms and five-and-a-half baths.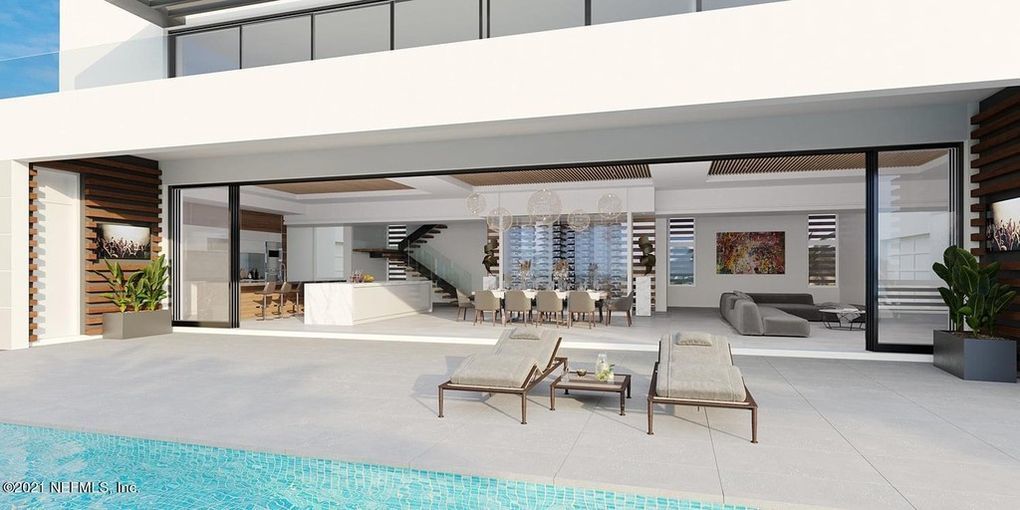 Stermilli said the granite and tile are imported from Turkey. The house is constructed with concrete blocks. 
Construction began a year and a half ago and is expected to be completed by the end of May, she said.
The Lals bought the home without seeing it first, Stermilli said. They spoke with the builder and Burns about the property before buying.
"Ultimately the seller chose the person who was most interested in the home, who took the time to learn about the home, meet with the builder and that came across the most interested," she said.
The transaction was one of the smoothest of her career, she said. 
"It was just one of a kind," Stermilli said. "There is not one property like that on Ponte Vedra Boulevard," she said. "Not one."