Redwire, the Jacksonville-based space solutions company, is going public through a merger with a special purpose acquisition company, or SPAC.
The company announced March 25 it will become a public company by merging with Genesis Park Acquisition Corp., a SPAC formed last year to seek acquisition targets in aerospace and aviation.
Redwire was formed last year and acquired Jacksonville-based Made In Space in June.
The company then announced in September it would put its headquarters in Jacksonville.
State corporate records show Redwire Space Inc. is based at the Made In Space offices at 8226 Philips Highway.
Redwire is developing technology to allow customers to manufacture satellites and other products in space.
The company said in a news release it is projecting $163 million in revenue this year, growing to $1.4 billion in 2025.
The transaction with Genesis Park values the company at $615 million. Existing shareholders of Redwire will own 55% of the stock after completion of the transaction, which is expected by the end of June.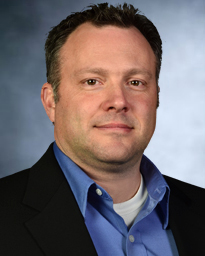 "We are thrilled to enter into this business combination with Genesis Park. With their extensive aerospace, operational and financial expertise and strong industry relationships, we are confident that Genesis Park is the right partner to propel Redwire's growth in the public market," Redwire CEO Peter Cannito said in the news release.
"Redwire is a proven, solidly profitable player in the space community and the undisputed leader in on-orbit 3D printing, servicing, assembly, and manufacturing," Genesis Park CEO Paul Hobby said in the release.
"We also believe there is significant opportunity to accelerate growth through strategic combinations in the fragmented space landscape," he said.
Although it has no operating businesses, Genesis Park is trading on the New York Stock Exchange under the ticker symbol "GNPK."
The company will change its name to Redwire and continue to trade on the NYSE after the merger is completed.