For the second year, the Jacksonville Bar Association's Law Week activities were curtailed by the coronavirus pandemic.
The annual Citizenship Day observance with its traditional naturalization ceremony at the Bryan Simpson U.S. Courthouse was canceled. 
The annual Law Week party hosted by the Edwards & Ragatz law firm is postponed until later this year.
"This year was challenging. Given the pandemic and the things we had to cancel, I think we've done all right," said David Thompson, co-chair with Mary Margaret Giannini of the Law Week Committee.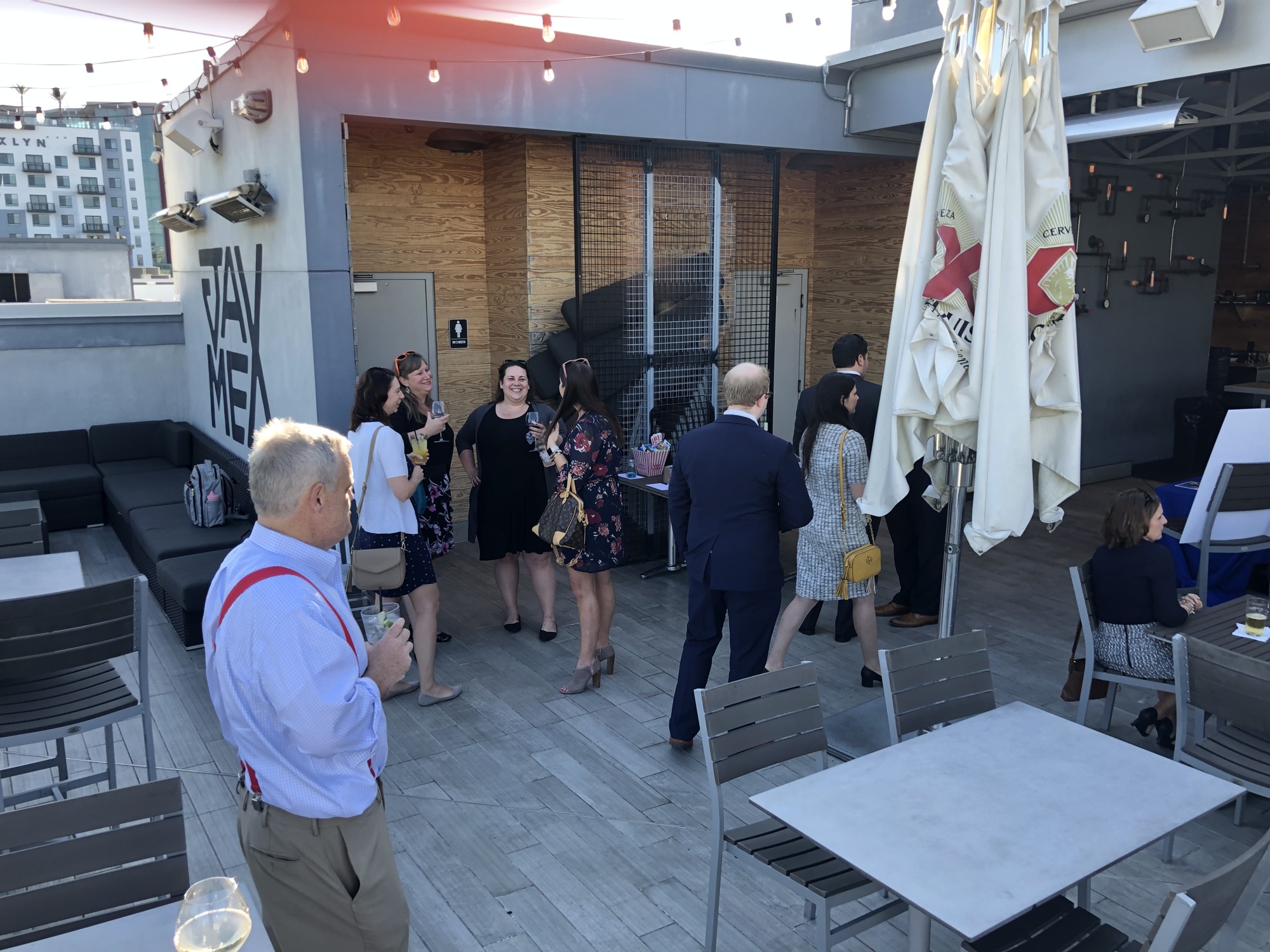 The annual Rendezvous on the Rooftop cocktail party and silent auction was April 19 at Burrito Gallery Brooklyn.
Through sponsorships, tickets and bids, the event raised more than $1,130 for Dreams Come True, the nonprofit that grants wishes to children with life-threatening medical conditions.
Since it debuted in 2010, Rendezvous on the Rooftop has donated more than $25,000 for the children and their families, said Andrea Siracusa, Dreams Come True director of community relations.
"We're blessed to be supported by the Jacksonville Bar Association. Proceeds from this year will be critical to help us be able to continue our mission," Siracusa said.
As in past years, JBA members donated art supplies that will be delivered to West Riverside Elementary School, where students participated in a poster contest with this year's national Law Day theme, "The Rule of Law – Now."
Because of pandemic restrictions, the artwork will not be displayed at the Duval County Courthouse. Instead, it is posted on the JBA website at jaxbar.org and members of the public may vote for their favorite. The artist whose poster receives the most votes will be recognized at a ceremony at the school.