Finalist, up to $2 million | 2020 Revenue: $608,000
Alan Vinson is well suited for his chosen occupation. 
The owner of JT Vinson Clothiers is a dapper dresser who appreciates what fine clothing can do for a person's ego and career.
After a year when many professionals were working in sweatpants from home, Vinson is optimistic that 2021 could generate revenue close to $1 million.
JT Vinson Clothiers sells custom-made suits for men and women. 
With offices in Jacksonville Beach, he sells to clients throughout Florida and Georgia. 
He calls himself the "Gator Tailor," counting former University of Florida coaches Billy Donovan and Urban Meyer among his many UF clients. 
Vinson has made custom suits for members of the Jacksonville Jaguars as well as leaders in the legal and financial fields in Northeast Florida.
Not only has he made suits for Heisman Trophy winner Tim Tebow, he is working with the local sports star on a line of casual clothing.
Vinson, 51, is a single father of two grown children. He began JT Vinson Clothiers 20 years ago, naming the company after his great-grandfather, who operated a dry goods store in Beaver Dam, Kentucky.
He never met the man but liked the confident sound of his initials.
Like many small businesses, 2020 was a down year. 
With his clientele no longer holding in-person meetings and special occasion gatherings being canceled, Vinson thought he would have to temporarily close and to lay off his employees. 
Using federal Paycheck Protection Program dollars and receiving rent grace from his landlord, Vinson was able to remain open.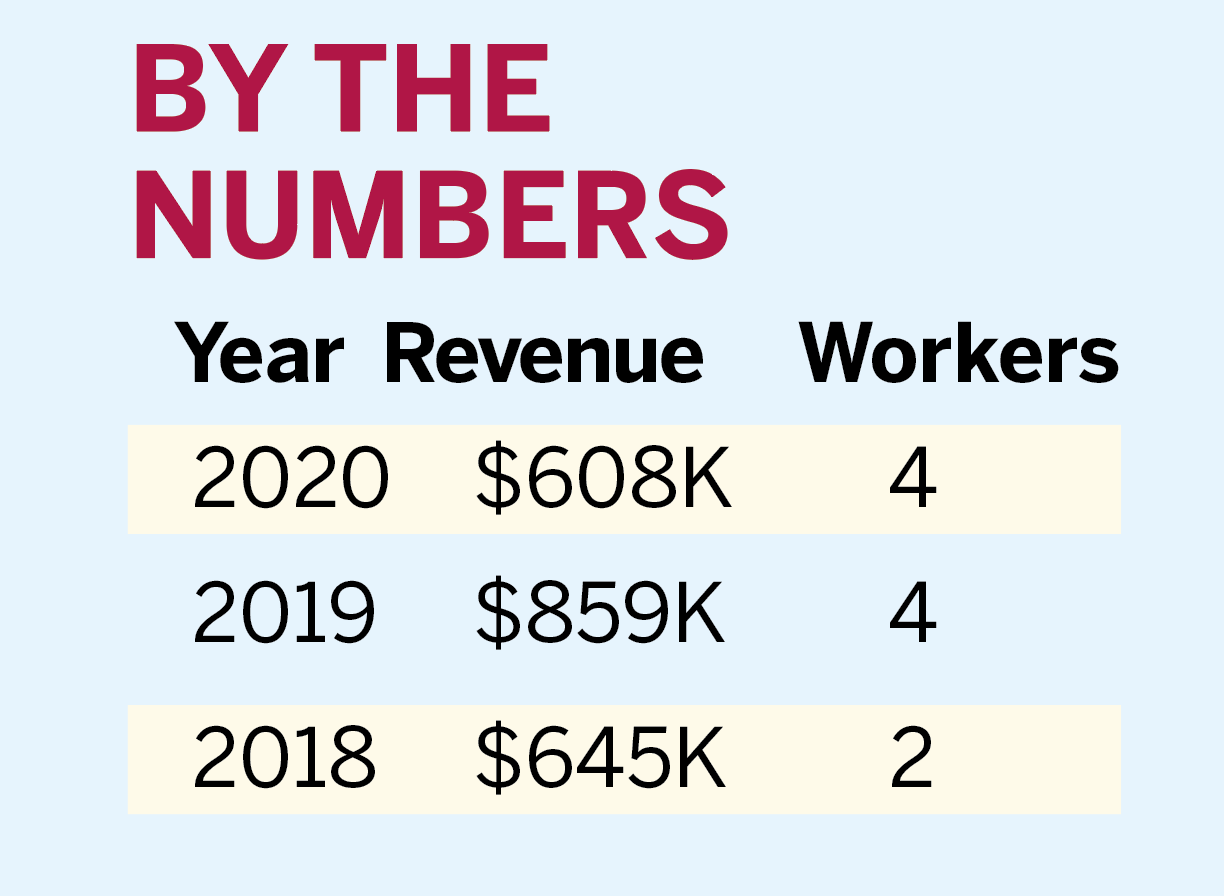 "COVID gave me time to work on my business rather than working in my business," he said.
Vinson's buying experience is relaxed. He may offer customers a glass of Scotch whisky or sparkling wine while they discuss style and color preferences. 
His is a soft-sell approach. He doesn't overwhelm customers with piles of fabric swatches. 
Based on the price range and color preferences, Vinson may show the customer only eight swatches from the more than 1,000 in his catalog.
First-time customers can have a suit made for under $1,000. On average, suits cost from $1,100 to more than $6,000.
Vinson said 80% of his customers are men and 20% are women.
Women can buy a three-piece suit – a jacket with a matching skirt and pants – starting at $800. They appreciate that custom-made suits have more interior pockets, he said.
The suits are hand-stitched in China. No glue is used. 
He is looking to diversify production by moving it to Peru, Mexico or Canada. 
Vinson doesn't exclusively dress the well-to-do. He also outfits those starting their careers. 
Working with The Church of Eleven22, he started Suit Up, a program that donates suits for men in need. 
When his clients heard about it, they culled their closets to accumulate suits to fit all sizes.
"I hate waste. I believe if a person dresses well, he will feel good and do good," Vinson said.