JWB Real Estate Capital LLC President Alex Sifakis said the company plans a multifamily and mixed-use development Downtown on the vacant land next to the Porter House Mansion. 
Sifakis outlined preliminary plans for the project May 21 during a virtual meeting of the JAX Chamber Downtown Council.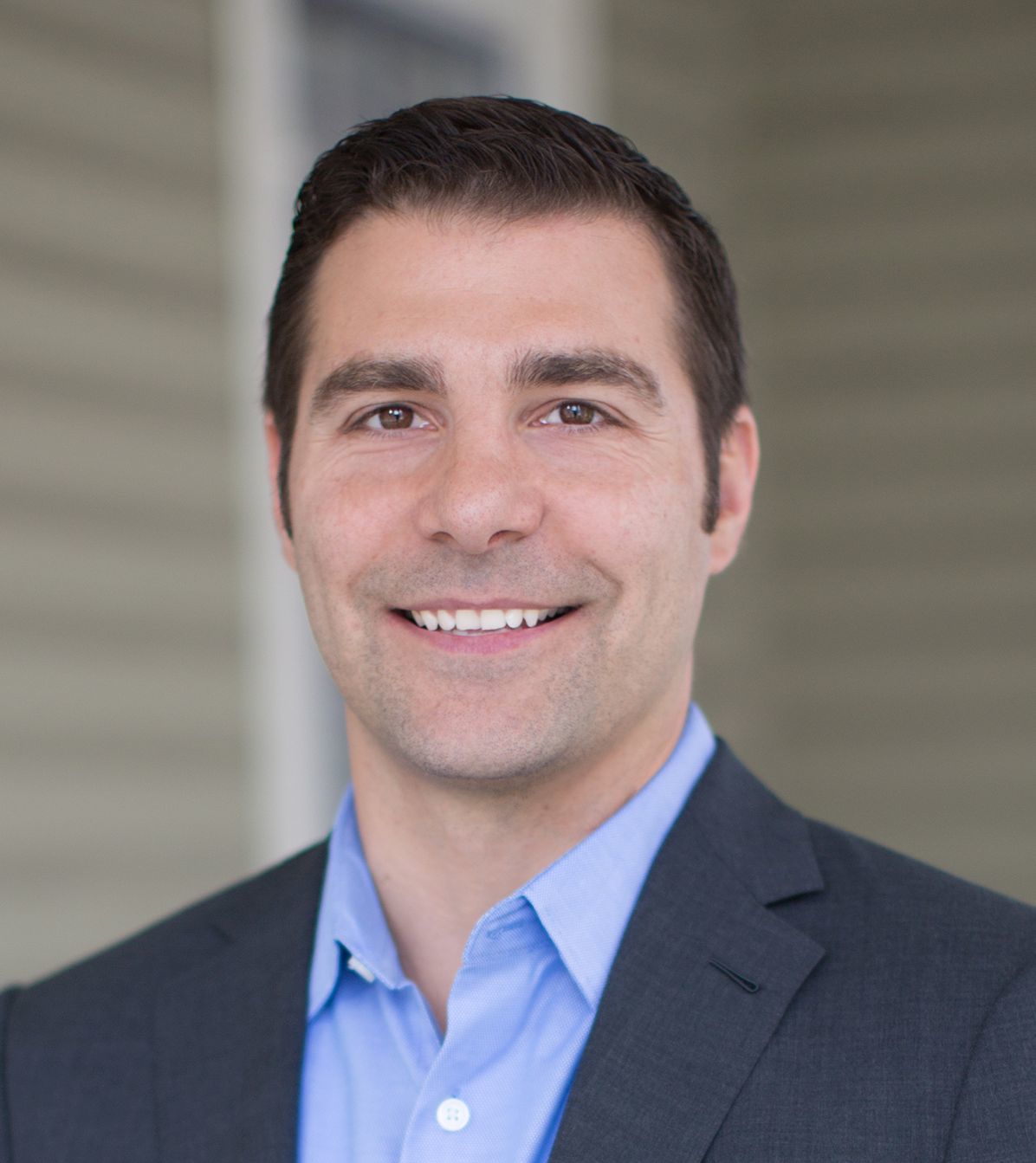 Through 510 N Julia LLC, JWB paid $2.605 million in August for the 510 N. Julia St. mansion and the 1.5-acre block where it sits. 
"That probably won't start until middle to end of next year but it's something that we're currently in conceptual design on right now," Sifakis said.
Sifakis said after the meeting the residential project could be seven stories. JWB is working on the cost projections and financial analysis. 
Sifakis showed Downtown Council members an aerial photo of the Porter House block with street-level retail facing West Church and Ashley streets.
He also described the outdoor seating planned for a restaurant in the Porter House basement.
The city issued a permit Feb. 19 for River City Contractors Inc. to begin work on Americans with Disabilities Act and restroom renovations at the four-level, almost 16,000-square-foot building at a cost of $200,100.
During his presentation, Sifakis said the West Church Street retail would have access to the outdoor seating area.
In August, Sifakis said the structure will be renovated for lease as office space to a single tenant on the top three floors. He estimated a $600,000 project.
JWB and Sifakis have been active in the Northwest area of the Downtown Northbank called the North Core.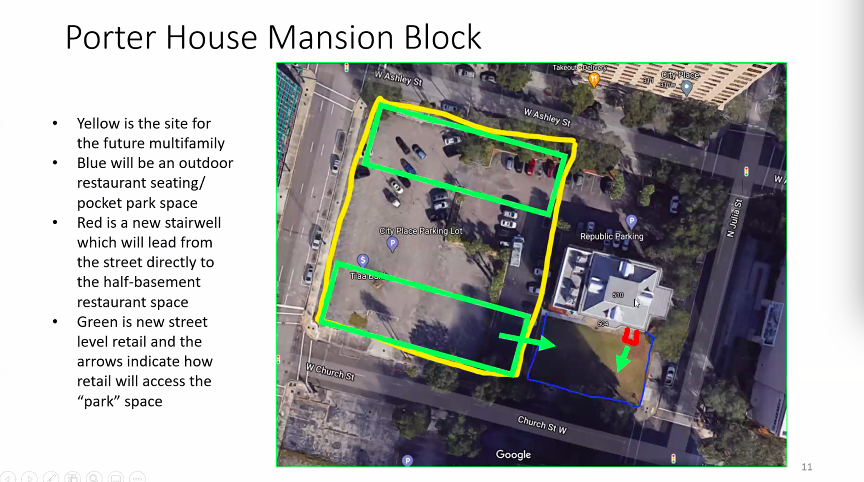 Sifakis told the Downtown Council that JWB plans to break ground within two months on an estimated $18.55 million renovation and restoration of the historic Florida Baptist Convention and Old Federal Reserve Bank buildings.
City Council soon will consider JWB's request for $8.62 million in city-backed loans for the Baptist Convention Building at 218 W. Church St. and the Federal Reserve Building at 424 N. Hogan St.
The Downtown Investment Authority signed off on the incentive deal in January. 
The project will have 24 studio and one-bedroom market-rate apartments and three restaurant spaces and a banquet/events hall among the two buildings tied to JWB's historic Seminole Building next door through a common courtyard.
The real estate company bought a nearby 22,035-square-foot warehouse in March from First Baptist Church of Jacksonville for $652,500.
Sifakis said May 21 that JWB plans a food hall and other entertainment uses at the 331 W. Ashley St. warehouse.
He told the council that JWB is not the only developer in the North Core. 
Augustine Development Group subsidiaries are preparing to start multifamily and mixed-use renovations of the historic Independent Life tower; renovation of the Ambassador Hotel into a TRYP by Wyndham; and remodeling and a multifamily addition to the historic Central National Bank Building. 
Downtown investors Jim and Ellen Wiss propose a Phase 2 multifamily development on West Ashley Street of 60 units to complement the larger development they plan nearby, creating a total of about 260 units in addition to some retail use.
Sifakis said JWB and other developers working in the North Core and on the Hogan and Laura streets corridor want to create density. 
"As part of clustering development, we think it's critical that you build off of the strengths and existing infrastructure that's there," he said. "We think that (the) Hogan and Laura (streets) corridor already has a lot of first-floor retail, it has a lot of existing historic buildings. That's really important."