Jacksonville University and the Jacksonville Port Authority are partnering for a three-year initiative to educate students, businesses and civic leaders on the importance of the St. Johns River to the environment and area economy. 
JaxPort and JU officials announced the "Connected" program Nov. 15 at a news conference outside the university's Marine Science Research Institute and across the river from JaxPort's Talleyrand terminal. 
JU and JaxPort said the program will allow university faculty to give lectures, interactive activities, and educational and curriculum resources to local schools, business and community groups.
Melinda Simmons, a JU assistant professor of marine science, is leading Connected. 
She said local schools and home school groups will be able to access online video and lesson plans to teach about the St Johns River's health that meet state curriculum criteria.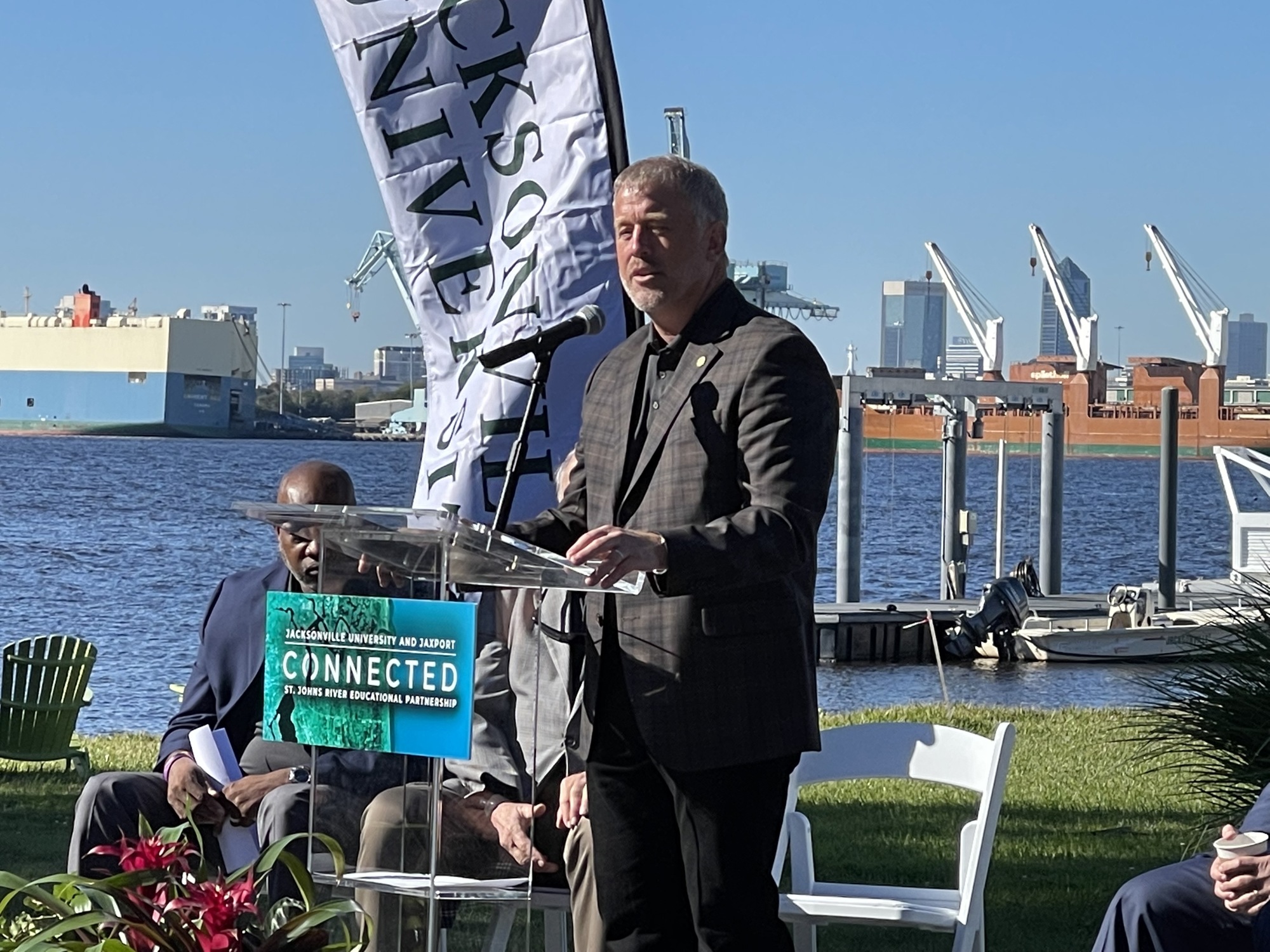 Simmons said the education and outreach program's goal is to teach more people about how human-caused impacts on the natural environment and the health of the St. Johns River are interconnected. 
"We want people to understand the watershed and how impacts even miles away from the river end up in the river — what that does to our local water, what that does to our aquifer, the negative impacts we're having on the river currently and things that we can do to improve them," Simmons said.
JaxPort says it will spend $121,000 over three years to support Connected. 
According to JaxPort immediate past Chair Jamie Shelton, CEO Eric Green is considering increasing the port's financial contribution to the program. 
"We said this back when we talked about the dredging of the river, when we commenced that years ago, we understand that this is a valuable asset and it's all of our responsibilities," Shelton said.
Shelton also chairs the JU board of trustees, but he said Connected was conceived by Green and JU professor Quinton White, executive director of the Marine Science Research Institute.
"I am a firm believer that there is a nexus between commerce and protecting the environment," Green said.
 "As the largest commercial user of the harbor, we are proud to do our part to help facilitate the connection between environmental stewardship and economic opportunity, ultimately benefiting our river and community."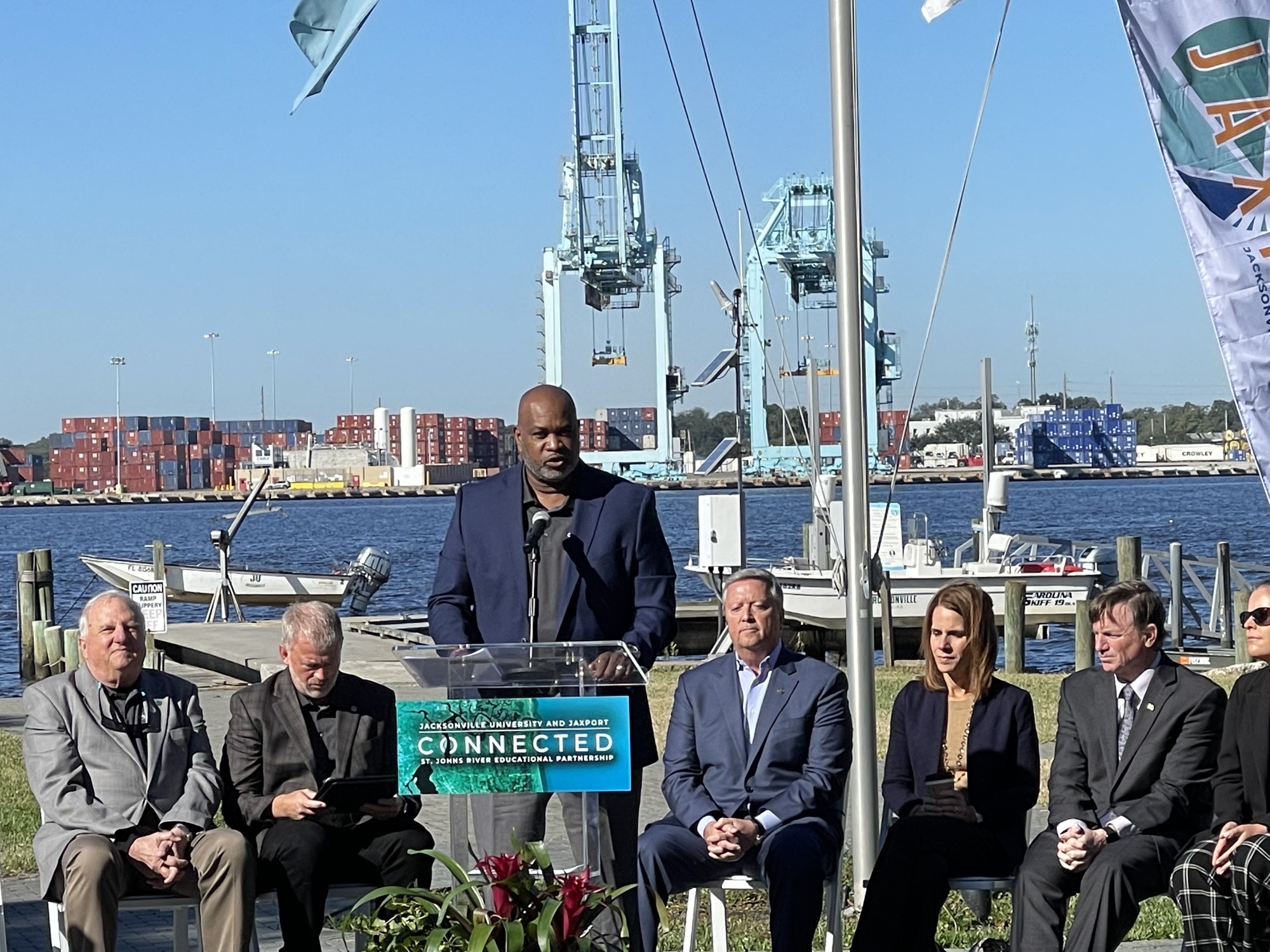 Seeking support
Simmons said she hopes Connected's outreach to area businesses and civic leaders will generate support for issues affecting the river's health. 
She cited efforts to convince lawmakers to remove the Rodman Dam on the Ocklawaha River in Putnam and Marion counties, a move that could increase freshwater flow into the St. Johns River.
"There are a lot of fights we would like support on," Simmons said.
"I think a lot of people don't understand that even though there are no agricultural farms in Jacksonville, whatever happens south of us flows through us," she said.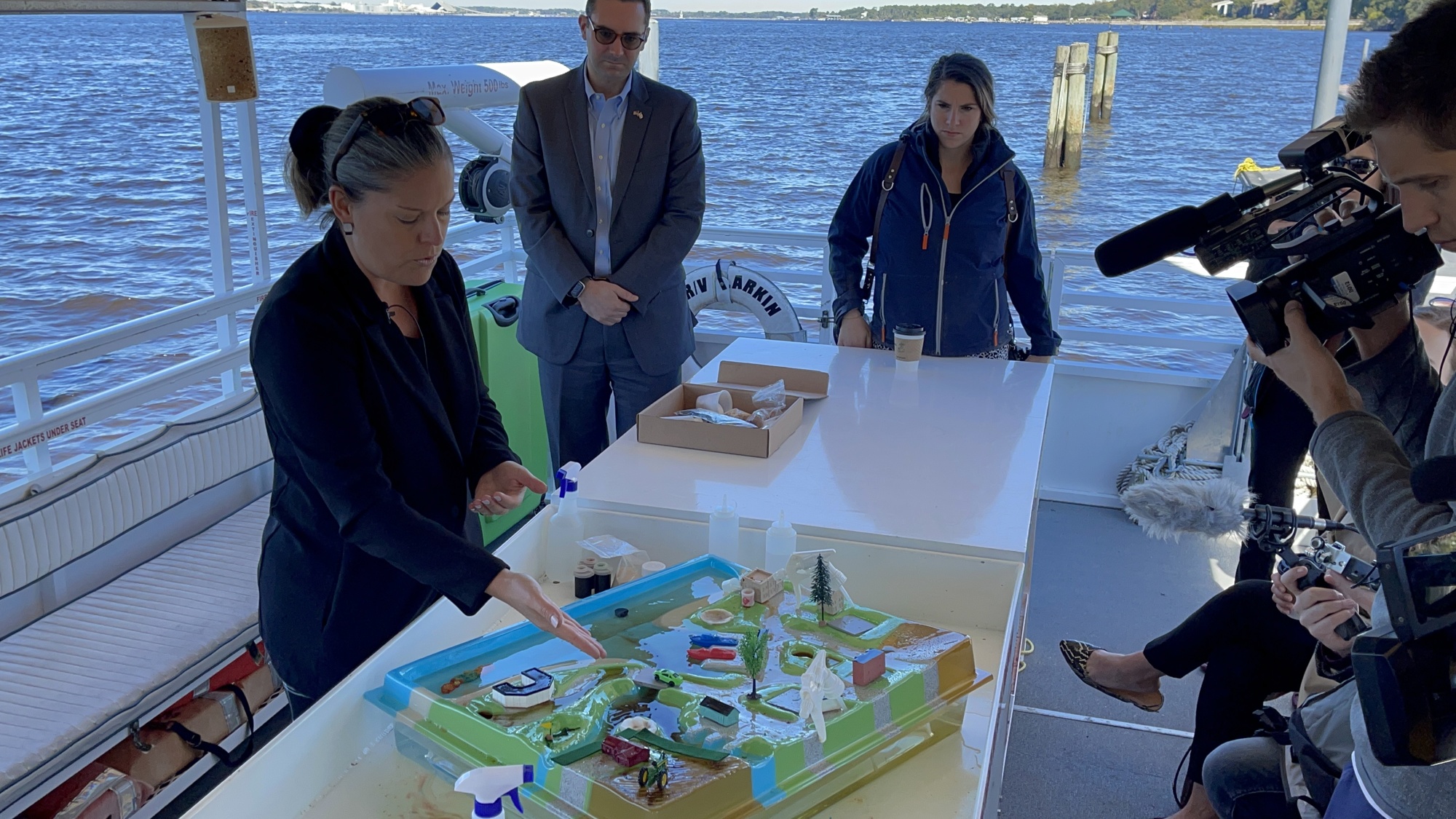 An initial survey conducted by JU for Connected showed 87% of participants ranked the health of the river as "very important" to the city. But one in four said they are "not at all knowledgeable" about what they can do to protect the river's health.
Simmons hopes Connected's outreach and education can improve those numbers.
During a river cruise with JU and port officials Nov. 15 after the announcement, Simmons demonstrated an EnviroScape model that demonstrates how phosphorus runoff from fertilizers, oil, plastics and human waste biosolids are transformed into pollution on the St. Johns River watersheds.
Connected will provide educational materials on the ecosystem and wildlife found in and around the St. Johns River; hydrology and water cycles; and the river's role in the city's history and regional economy, according to the news release.
Simmons said JU has two EnviroScape models and has funding to make a third.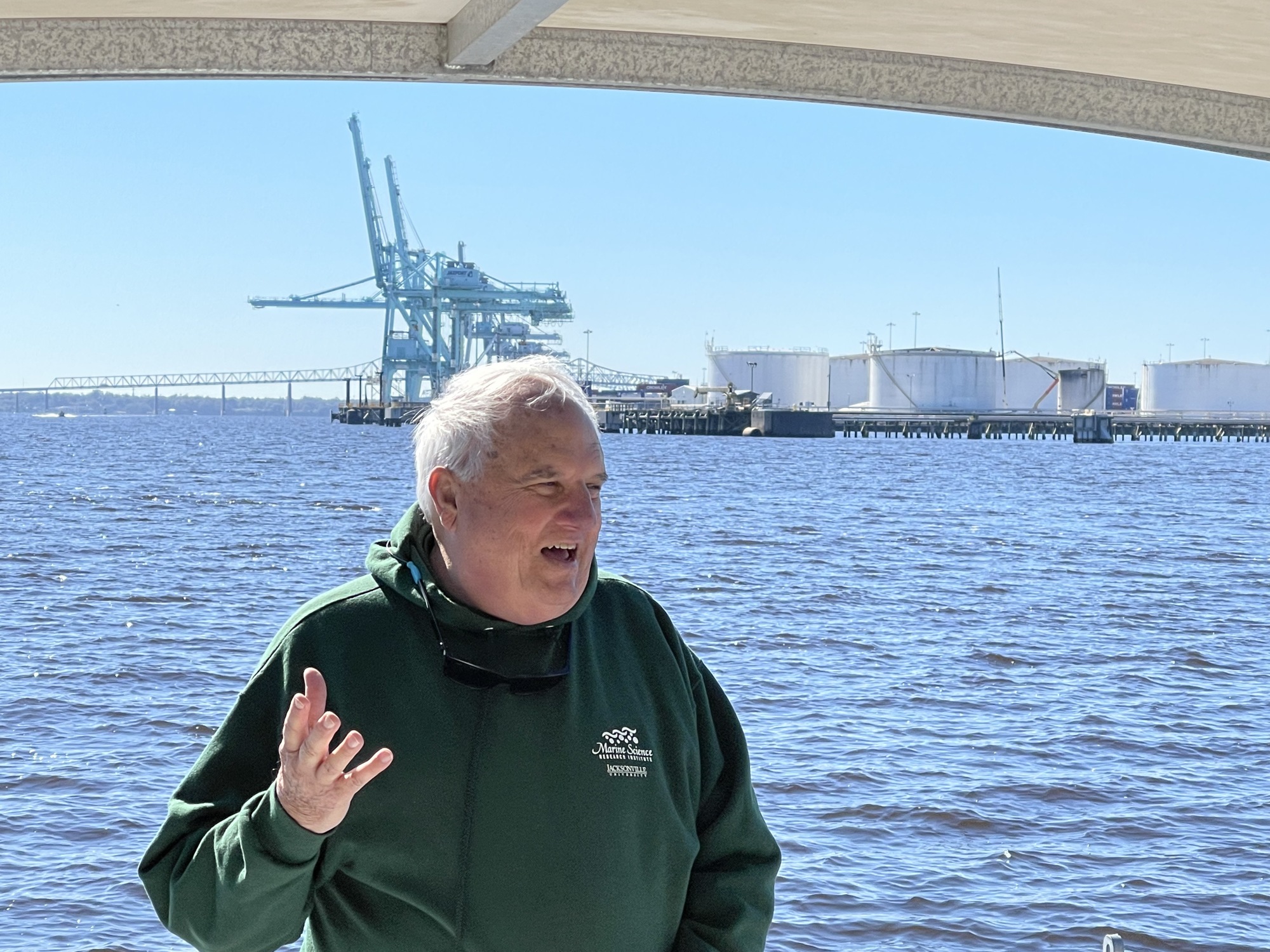 JaxPort dredging not included
According to Simmons, the teaching materials will not include information about JaxPort's work with the U.S. Army Corps of Engineers to dredge and deepen the St. Johns River.
That project will allow larger container and cargo ships to access the port. 
The dredging received opposition from environmentalists and faced a lawsuit from the St. Johns Riverkeeper nonprofit waterway research and policy organization. 
In May 2020, a federal judge allowed the dredging to continue and rejected arguments made in a lawsuit that said the dredging will increase water levels in some areas during 100-year storms. 
Simmons said Connected will address river salinity levels, which some environmentalists say are increasing as the river is deepened, allowing more water from the Atlantic Ocean to flow into the harbor.
JU is directing all questions on the dredging to JaxPort, she said.