The Downtown Investment Authority board voted 7-0 on Nov. 17 to award Augustine Development Group LLC $5,814,697 through the Downtown Preservation and Revitalization Program. 
The St. Augustine-based developer plans a $37.63 million renovation of the historic Central National Bank Building Downtown.
Augustine Development is restoring the historic bank at 404 N. Julia St. with 36 apartment units.
It is developing the project through subsidiary AXIS 404 Julia LLC.
A term sheet drafted by DIA staff shows AXIS plans 5,769 square feet of ground-floor commercial retail space as part of the project, which includes 3,240 square feet for a fitness center.
It is part of a larger 139-unit apartment project that will connect a new building of 103 units to the historic structure and a 450-space parking garage on 1.04 acres in Downtown's North Core.
The term sheet shows the historic preservation project would receive: 
• A $2,261,349 historic preservation, restoration and rehabilitation forgivable loan.
• A $2,303,348 code compliance forgivable loan.
• A $1.25 million deferred principal loan.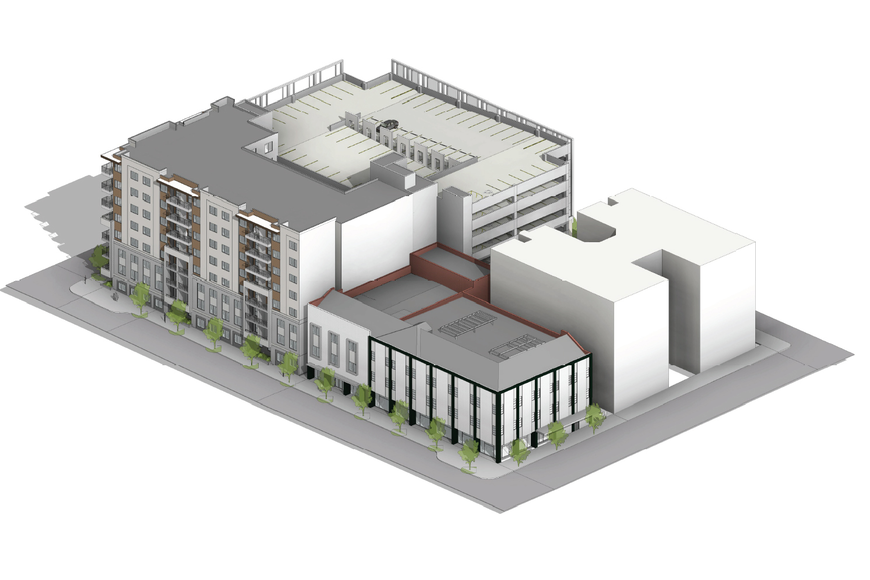 AXIS would only have to repay the deferred principal loan.
The deal would require AXIS to make a minimum equity capital investment of $2.25 million in the Central National Bank restoration for the project to remain eligible for the historic incentive program. 
The $14,267,875 development cost for the project's historic portion can be reduced by 15% and still be eligible for city dollars, according to the term sheet.
The vote brings the total pending city incentive package for the entire project to $10.28 million. That includes more than $6.36 million in cash.
The DIA already approved the developer's request for a $2.67 million Recapture Enhanced Value grant — a property tax refund — for the 103-unit new construction.
The board also recommended the city spend $1.8 million to buy 90 parking spaces in the garage for the nearby Jacksonville Fire and Rescue Department headquarters. 
Several board members said during the Strategic Implementation Committee meeting Nov. 12 that the total project's development and $9.92 million construction costs for 36 residential units appear high, despite being a historic restoration.
But Jim Citrano Jr. said the committee and staff were comfortable that the developer was not including expenses from the new construction in its estimates for the historic Central National Bank project. 
DIA staff said the incentives are contingent on National Park Service approval of the project. The service regulates restoration policy for buildings in national historic districts like Downtown Jacksonville.
City Council will have to sign off on the deals.
Augustine Development Group has two other historic restoration projects under development in the North Core.
Those are the renovation of the former Ambassador Hotel and a mixed-use multifamily project for the former Independent Life tower.