Attorney Mike Freed crossed the finish line in front of the Duval County Courthouse about 4 p.m. Nov. 20, the fifth time he ran from Tallahassee to Jacksonville in six days to raise money to help children with illnesses and their families.
Pledges from sponsors and relay runners, matched at 125% by the Baptist Health Foundation, add $405,000 this year to the North Florida Medical Legal Partnership endowment at Jacksonville Area Legal Aid.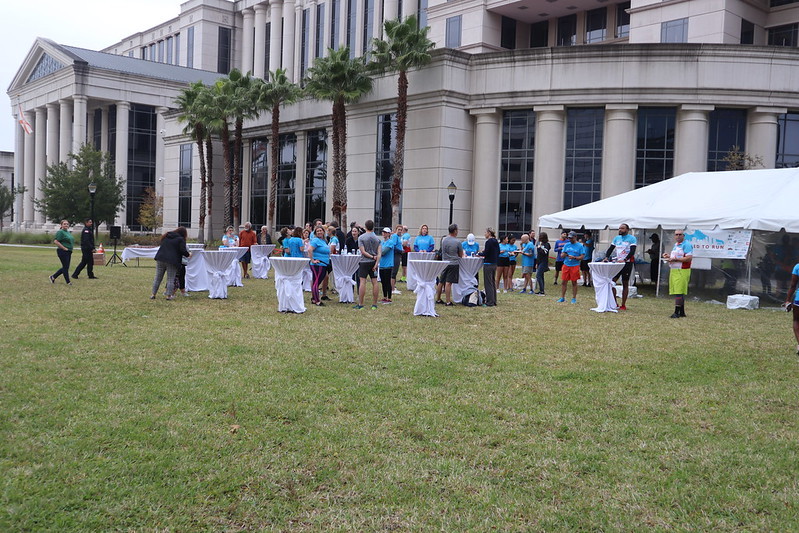 The endowment, now $1.9 million, helps support pediatric patients and their families facing legal obstacles that often impede their health outcomes.
Freed began the runs Nov. 15 at the Florida Supreme Court in Tallahassee, followed by daily stops at courthouses in Jefferson, Madison, Suwanee, Columbia and Baker counties before finishing with a 5K from the Jacksonville Farmers Market to the Duval County Courthouse.
He was joined each day by relay runners and donors from VyStar Credit Union; Carithers Pediatric Group; Harrell & Harrell; the Jacksonville Women Lawyers Association; The Florida Bar; Driver, McAfee, Hawthorne & Diebenow; the Solo and Small Firms Committee of the Jacksonville Bar Association; the Pro Bono Service Initiative of the University of Florida Levin College of Law; and teams from JALA's board of directors and staff.
Its website is freedtorun.com.