Jacksonville Jaguars President Mark Lamping says the team and the city's alignment on Downtown development "speaks volumes for the future."
"I don't think you can overstate how significant of a step it is,"  Lamping said Oct. 13 after a City Council vote to support Jaguars owner Shad Khan's vision.
Since August, Council approved $174 million in incentives and financial backing to assist Khan's $441 million vision for a Four Seasons Hotel and Residences-anchored development along the Downtown riverfront and a team training facility near TIAA Bank Field.
Lamping said the agreements are important for the Jaguars' long-term presence in Jacksonville. 
"I think we're in a very good place where both the Jaguars and the city's interests are completely aligned and that speaks volumes for the future," he said.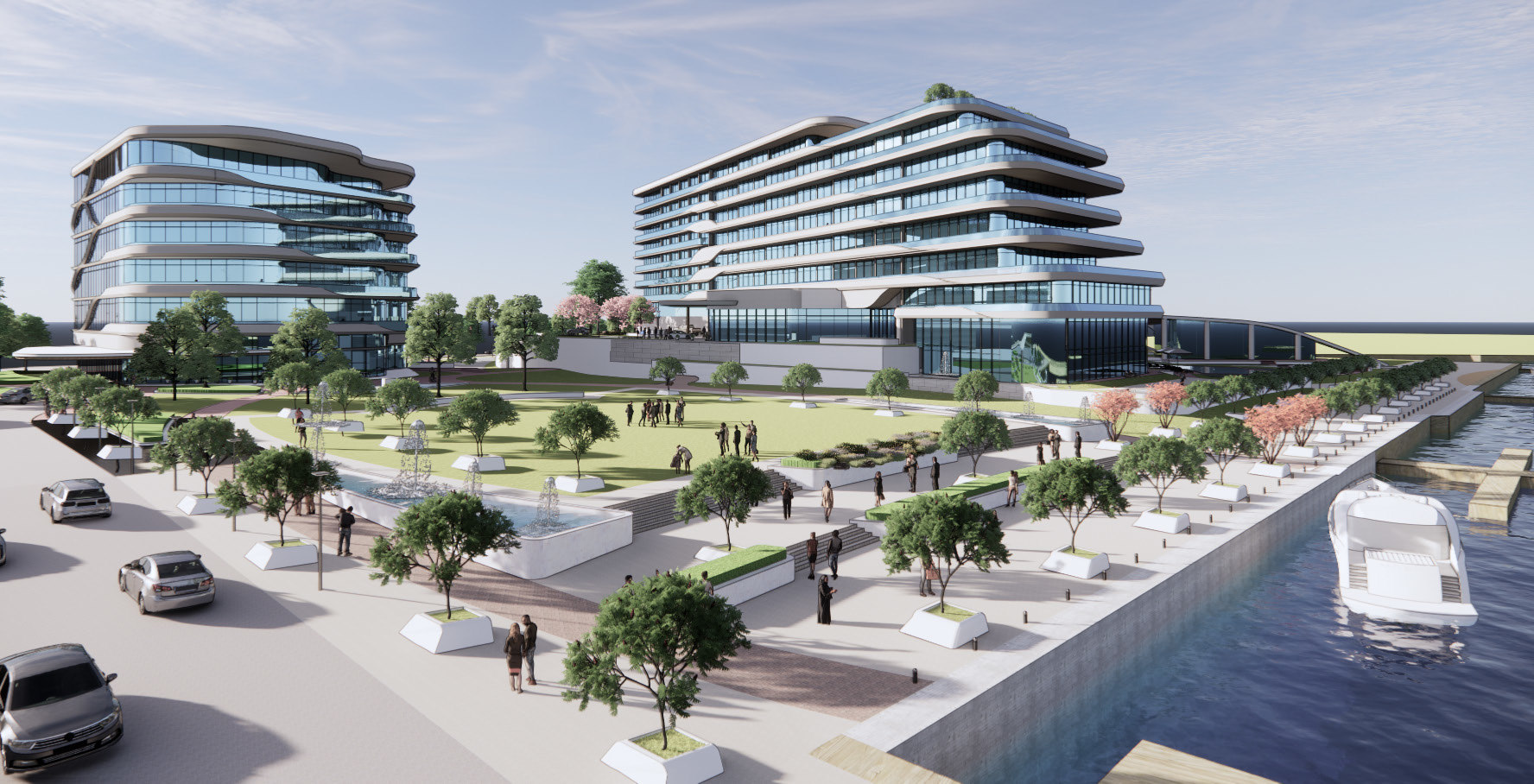 The Jaguars and the city also are in the early planning stages for what Lamping said likely will be a major stadium renovation as the team's 2030 lease expiration approaches.
Lamping said, for now, those projects are Khan's off-the-field focus. 
He said the Jaguars executive leadership still sees market demand and "a big need" for a Downtown entertainment complex similar to what was proposed for Lot J at the stadium. 
Lamping spoke Oct. 13 after the Four Seasons vote about the Jaguars plans and future in Jacksonville.
A proposed $450 million mixed-use development with Baltimore-based The Cordish Companies was abandoned after it failed to win $245 million in city incentives. 
"It's just a question of when versus if and where that should happen," Lamping said.
Despite the Lot J setback, Lamping said the Jaguars leadership still considers Cordish a development partner in Jacksonville.
"But we're firm in our belief that Downtown Jacksonville needs a healthy mix of office, residential, hospitality and entertainment offerings in order to reach its full potential," Lamping said in a subsequent email.
"Whether that happens on Lot J with our partner Cordish, which we prefer, or someplace else, it's too soon to tell," he said. 
Beyond the Shipyards
The JAX Chamber chose St. Louis for its annual leadership trip in September.
The visit included Ballpark Village, a joint Cordish-St. Louis Cardinals entertainment development next to Busch Stadium.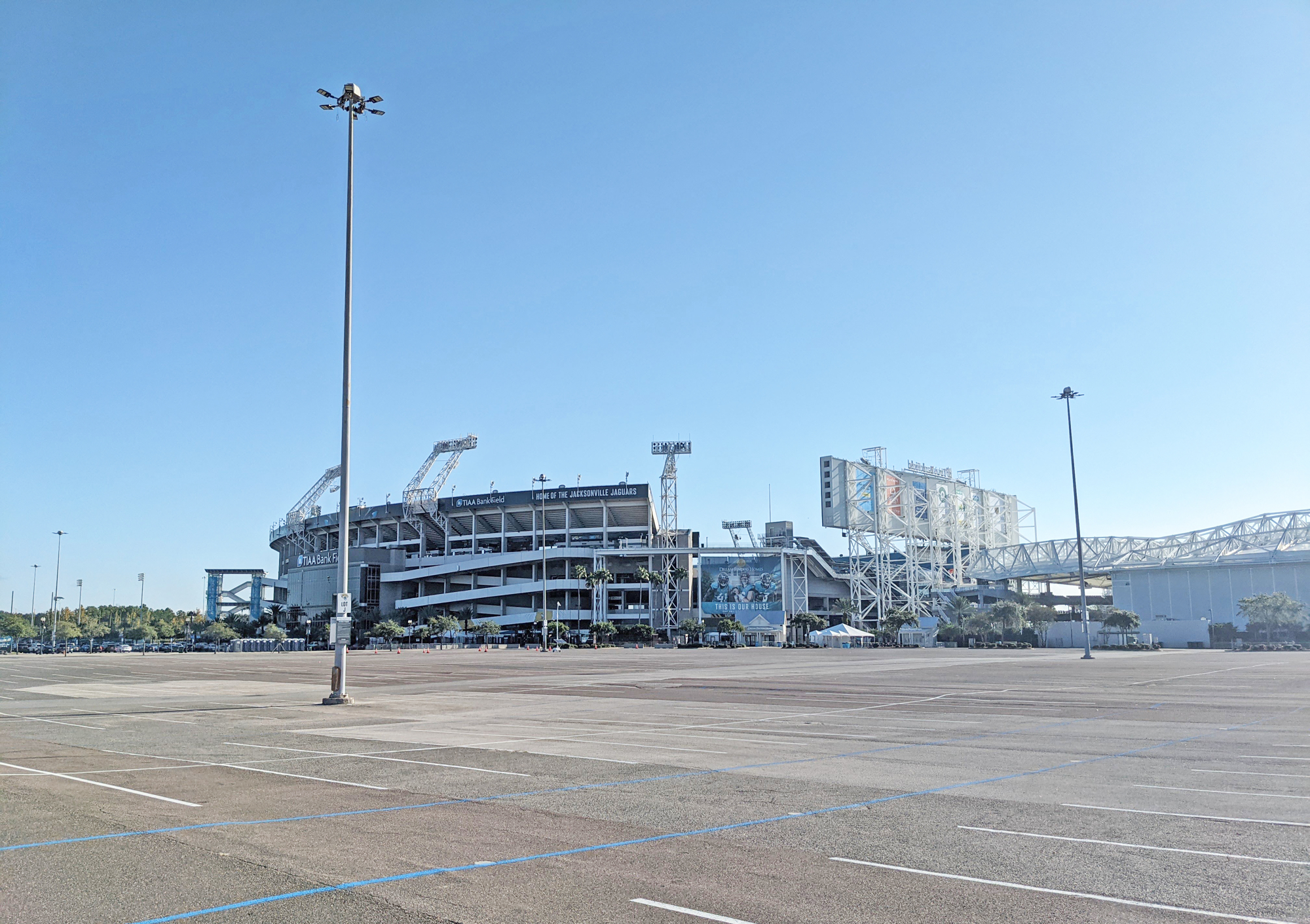 Before the trip, JAX Chamber President and CEO Daniel Davis said who develops an entertainment area near the stadium is a decision for the city.
"Let's be very clear, a parking lot is not the highest and best use of that piece of property," Davis said Sept. 20 after a Meninak Club of Jacksonville meeting. 
"I think that this will spur a lot of conversation." 
As St. Louis Cardinals president from 1994-2008, Lamping was involved in the Busch Stadium master planning, construction and the Cardinals' initial agreement with Cordish to develop Ballpark Village. 
He said the project's commercial success for the Cardinals and city of St. Louis is tied to creating a "full entertainment experience" for customers.
"Right now, I think we (Jacksonville) fall a little short. But it's not something that cannot be addressed," Lamping said.
'Stadium of the future'
As the stadium lease nears its 2030 expiration, Lamping said the Jaguars' objective is for a substantial remodel of TIAA Bank Field as opposed to demolishing it for a newly built facility.
Lamping said a structural analysis of the stadium completed this year by engineering firm Haskell shows it is stable and can be upgraded. 
He said the Jaguars and city are in the third phase of a five-step process before a "stadium of the future" plan is finalized. 
Team leadership is speaking with stakeholders like the universities of Florida and Georgia and the TaxSlayer Gator Bowl about their needs for the facility.
Jaguars executives have not stated publicly when the team plans to submit a final proposal to the city. 
Four Seasons and Phase 2
Khan and his companies are working toward an agreement with the Four Seasons flag to brand the future riverfront hotel.
Lamping said talks were ongoing as recently as Oct. 12. 
The development agreement approved by Council would allow a different five-star or four-star hotel to flag the project with the approval of the Downtown Investment Authority board.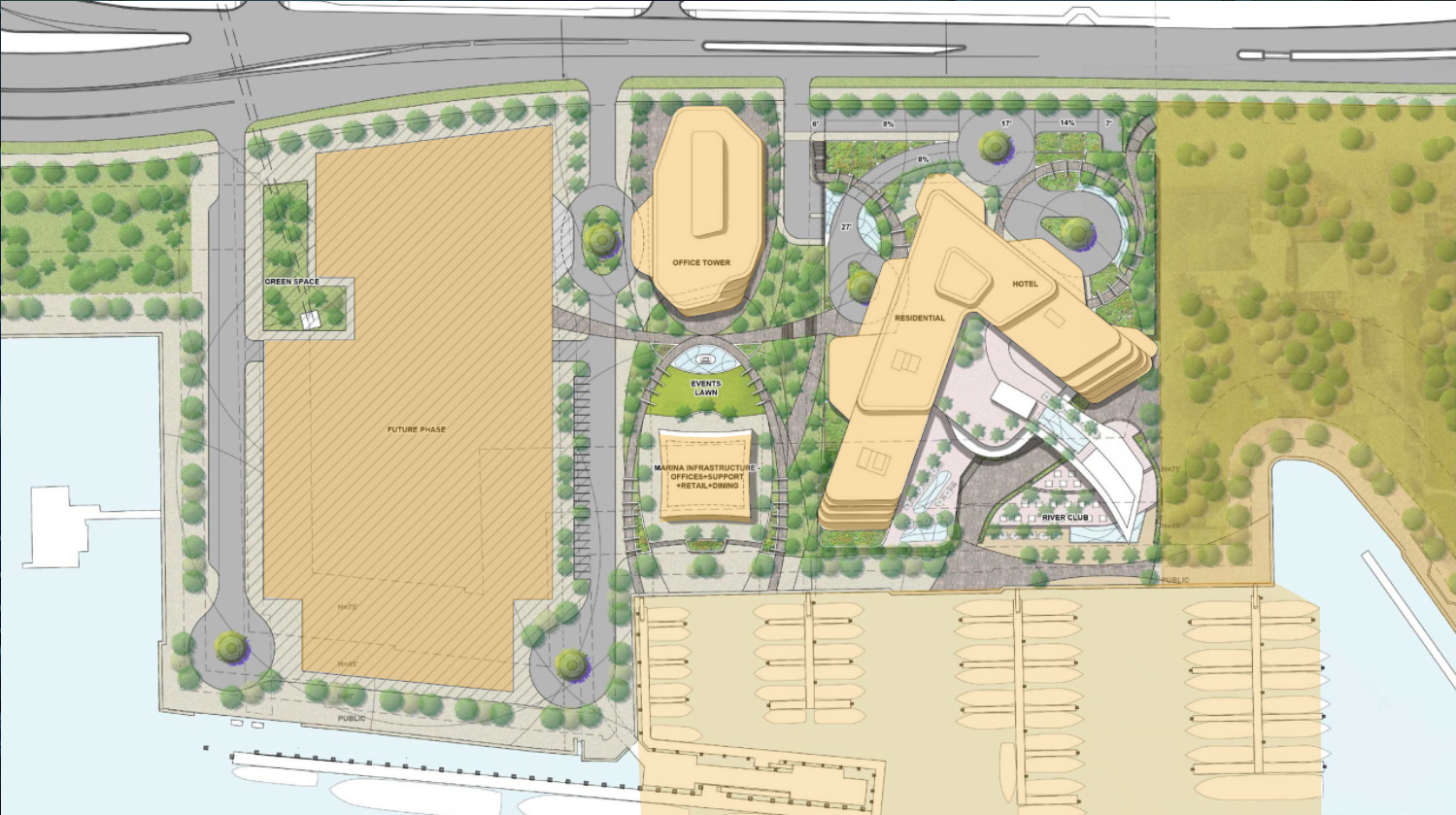 "We are confident that we will deliver a Four Seasons hotel on the Shipyards property," Lamping said.
Khan's development company, Iguana Investments Florida LLC, plans to break ground on the Four Seasons, an office building and city marina facilities in mid-2022 and finish by 2025. 
Lamping said the Four Seasons condominiums will fill a residential gap for a "super high-end luxury" product Downtown.
For the hotel, Lamping said Khan and Iguana are confident it will draw leisure travelers coming to the Sports Complex for events and concerts and capture business travelers who are "not fully satisfied" with existing Downtown hotels.
"I think there are some that choose not to stay Downtown because there are not hotel offerings that meet their needs," Lamping said.
 "There's others that will now choose to come to Jacksonville and host a meeting, spend the night that perhaps in the past did just day trips in and out of the city."
Lamping said Iguana is not ready to announce when it will break ground with Baptist Health on phase two of the Shipyards — a proposed 42,000-square-foot orthopedic sports medicine facility.
"There are continued discussions. Baptist is working that project really hard," Lamping said. 
"Development and major capital projects in the health care industry simply don't come together as quickly as they do with hotels or office buildings. It's a much more complicated process."