Real estate firm CBRE released marketing material Oct. 26 for the city-owned The Ford on Bay property as the Downtown  Investment Authority prepares to rebid the site.
The executive summary calls the former Duval County Courthouse site "a rare and unique mixed-use development opportunity on ±2.4 acres of highly visible land in downtown Jacksonville."
The marketing material was issued after the DIA unanimously voted Oct. 20 to try again to find a private developer to build at the parcel at 330 E. Bay St. 
CBRE's marking material includes the DIA's bid timeline. The authority plans to choose a project proposal by Jan. 19.
DIA officials said the bid will allow multifamily, retail, office, open space and hospitality uses with at least 30% of the Bay Street ground-floor frontage as retail to be considered.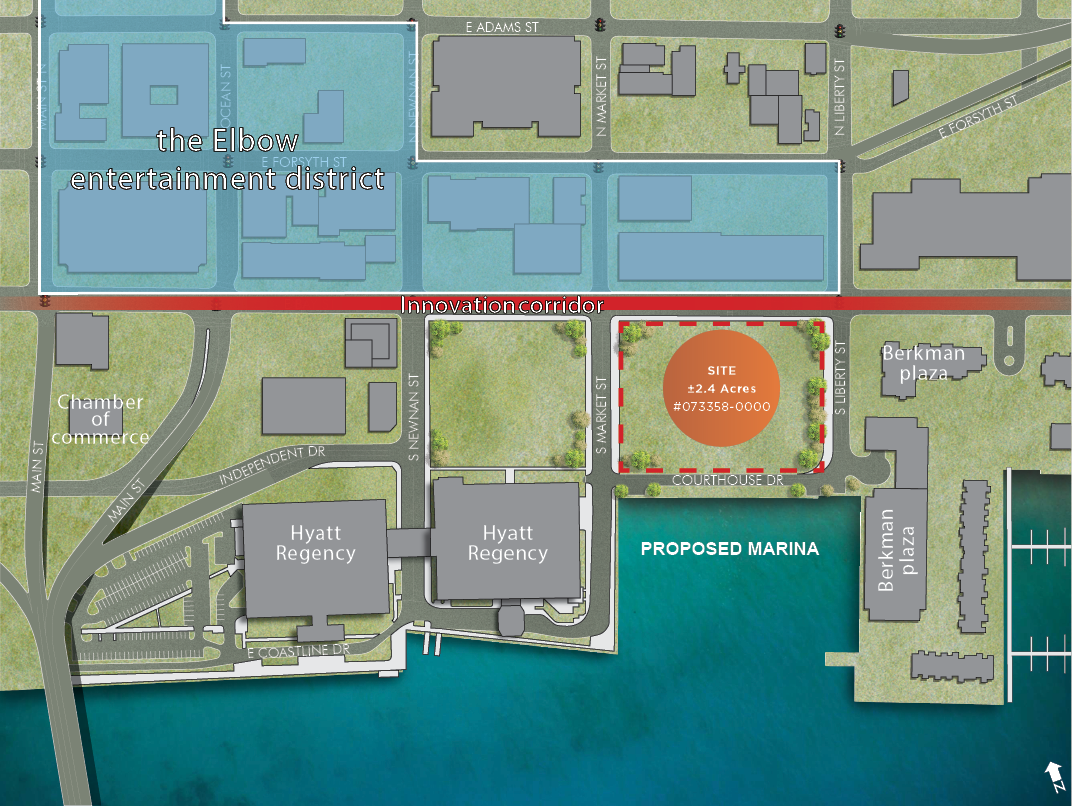 The vacant riverfront property was part of what the DIA branded in 2019 as The Ford on Bay. 
The latest bid does not include the adjacent 2.39-acre former City Hall Annex site at 220 E. Bay St. and 3.1 acres of submerged land in the St. Johns River that was included in the 2019 notice of disposition.
The board voted in August to end an 18-month negotiation with New York City-based developer Spandrel Development Partners LLC for a $136 million, mixed-use multifamily retail project at the site after the company wanted to reduce the scope of the project.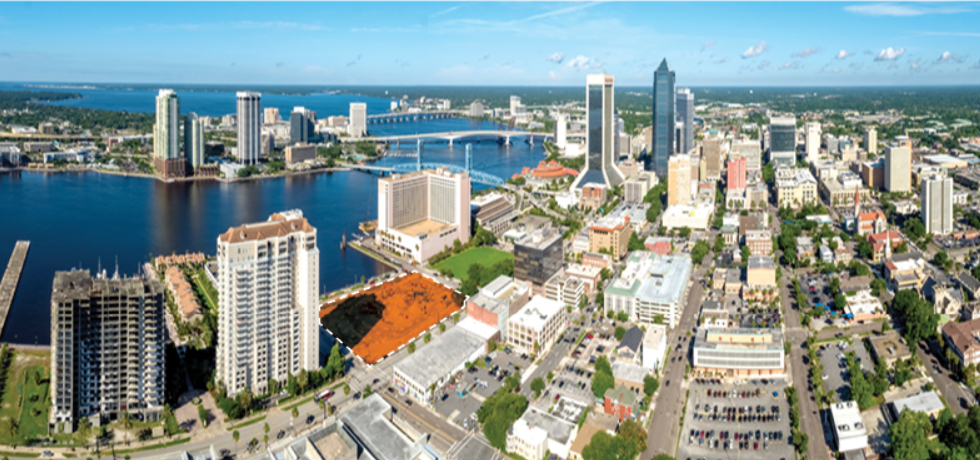 The DIA board voted this year to extend CBRE's contract to provide marketing services for the Ford on Bay.
CBRE First Vice President Joseph Ayers; Senior Vice President Cliff Taylor; Southeast Regional Manager Lee Ann Korst; and Senior Vice President Lewis Miller are listed as contacts on the executive summary.