Jacksonville-based Marian Services Inc. is seeking to rezone 2,158 acres in St. Johns County to develop Greenbriar Helow, a master-planned community.
The development would be in northwest St. Johns County off of Greenbriar Road, Longleaf Pine Parkway and Veterans Parkway.
Land owner Helow Properties Ltd., managed by Joseph Helow, wants to rezone the property from open rural to a planned unit development. In 2019, the development was called the Villages at Town Center when Helow was seeking a land use change.
In June, the St. Johns County Commission approved a motion to send the future land use amendment to the state for approval. Helow sought to change the land use from rural silviculture to residential-B, residential-C, residential-D and mixed-use district.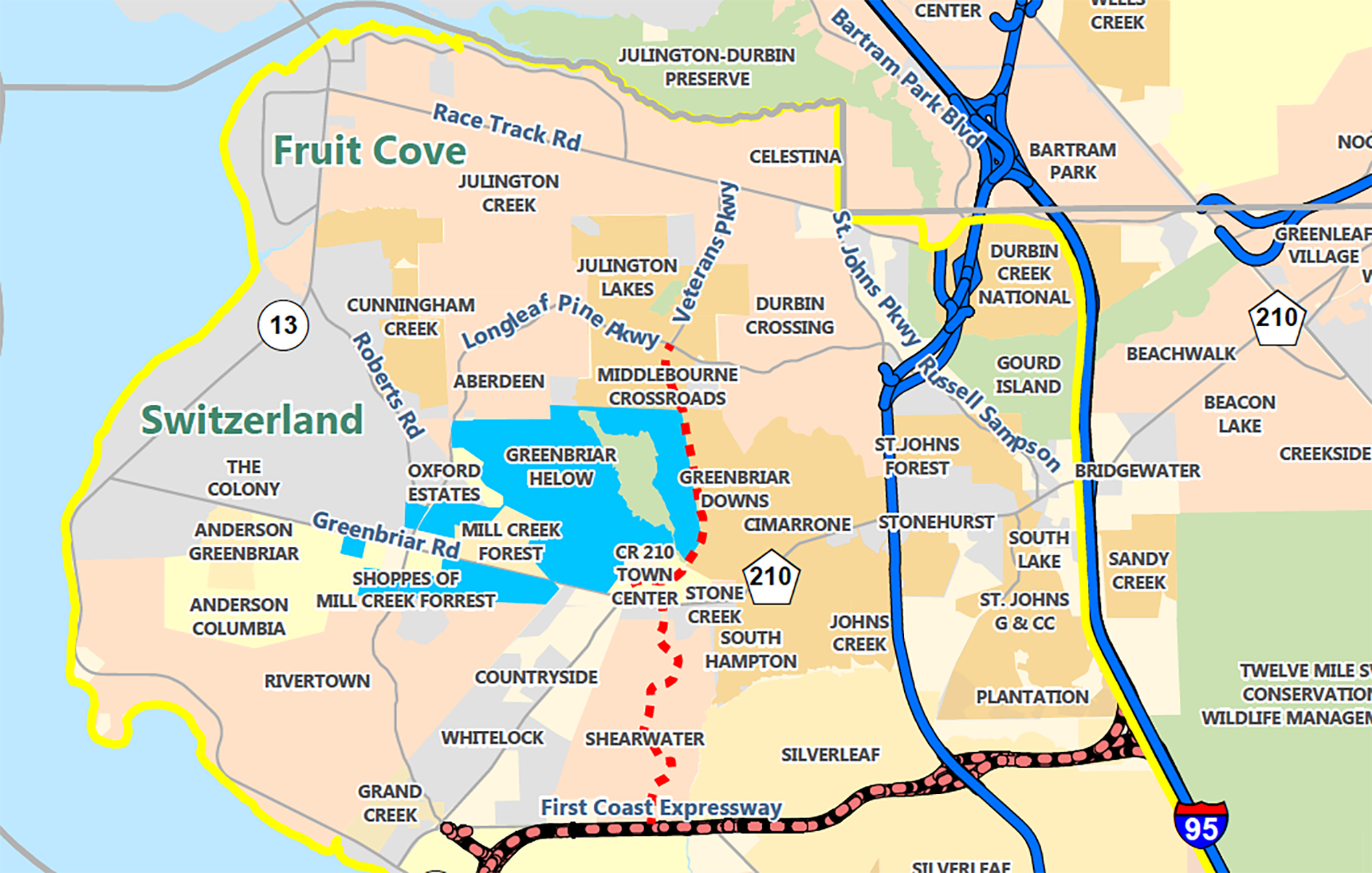 The next step in the process is to request a rezoning of the property.
According to the master plan submitted with the rezoning application, Greenbriar Helow will include single-family, multifamily and senior housing, natural preservation land, retail uses and offices.
The requested rezoning would allow for up to 3,500 single-family homes and 2.5 million square feet of nonresidential development.
The plan says 500 acres will be preserved for open space or preservation areas; 40 acres will be conveyed to the school board for a K-8 or middle school; 5 acres will be set aside for a police or fire substation; and about 42 acres will be for neighborhood parks.
The development is split into six villages that will be connected by roadways and pedestrian/bicycle pathways.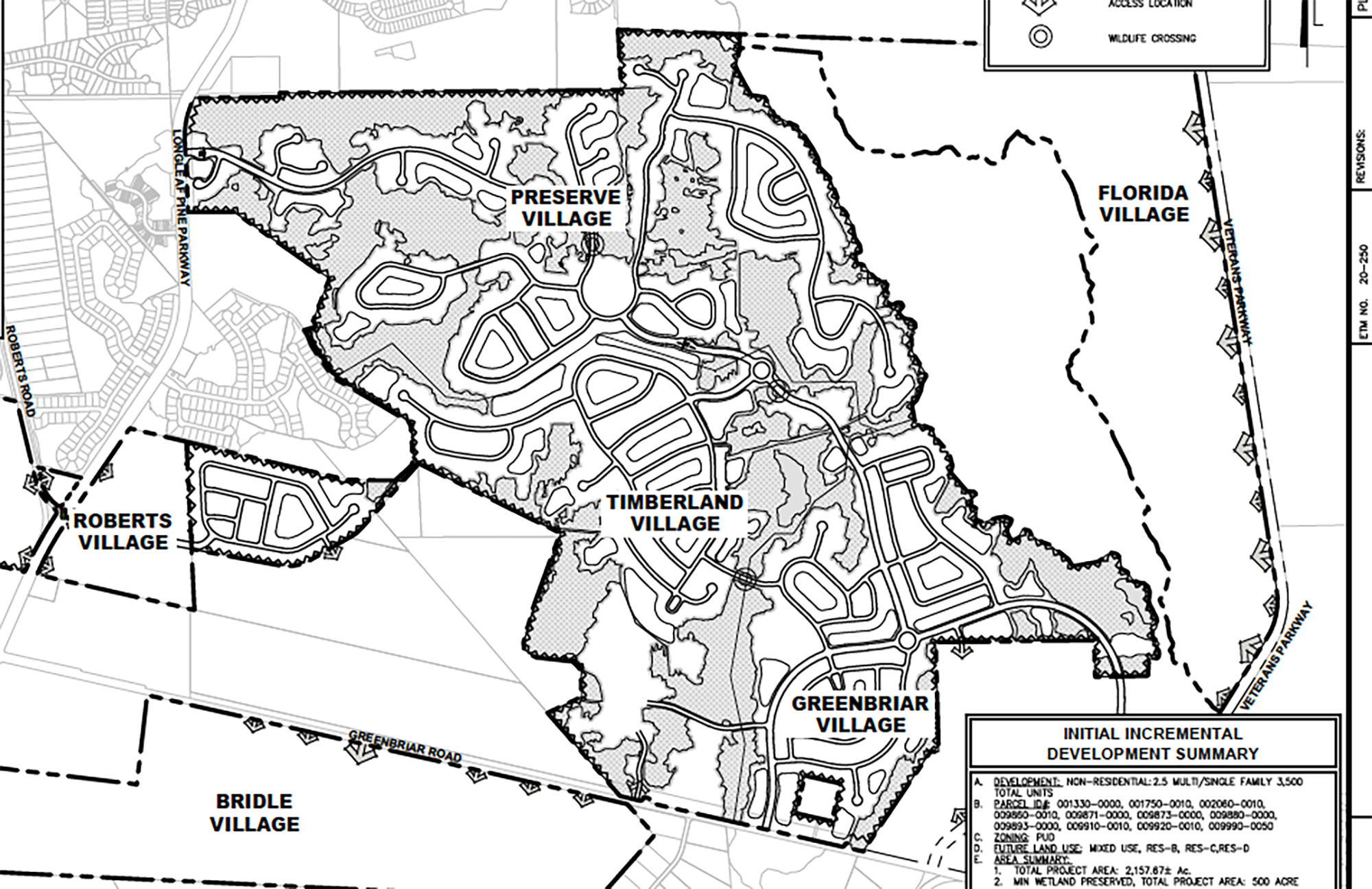 Construction on the first phase of the project is estimated to begin in 2023 and end in 2027. Phase two runs from 2028 to 2032 and the final phase ends in 2037. 
The first phase includes offices, retail uses and single-family and senior housing.
Phase two will have single-family and multifamily development and office and retail uses.
The final phase comprises multifamily, office and retail construction. 
A date has not been set for the rezoning hearing with the St. Johns County Planning and Zoning Agency Board.