Jacksonville University is preparing nurses for the hospital of the future, with help from a pair of robots and virtual reality technology.
Driven by the COVID-19 pandemic, the trend in delivering medical care is telehealth, using technology to connect doctors and nurses with patients while limiting personal contact.
The Centers for Disease Control and Prevention defines telehealth as the use of two-way telecommunication technologies to provide clinical health care through a variety of remote methods.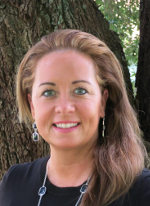 When the pandemic began during the first quarter of 2020, the number of telehealth visits increased by 50% compared with the same period in 2019, according to the CDC.
There was a 154% increase in week 13 of 2020 compared with the same period in 2019.
"Nurses have to learn how to communicate through this technology. This is the future of education," said Amber Santos, clinical assistant professor of nursing and director of innovation and quality at JU's Keigwin School of Nursing.
Originally developed for videoconferencing, the remotely controlled robots, nicknamed Nellie and Dunk'N after JU's mascots, are about 4 feet tall and weigh 16 pounds. 
They have two wheels at the bottom, allowing for 360-degree maneuverability, much like a Segway. The software has artificial intelligence allowing the robots to avoid people and objects while navigating from one teaching area to the next.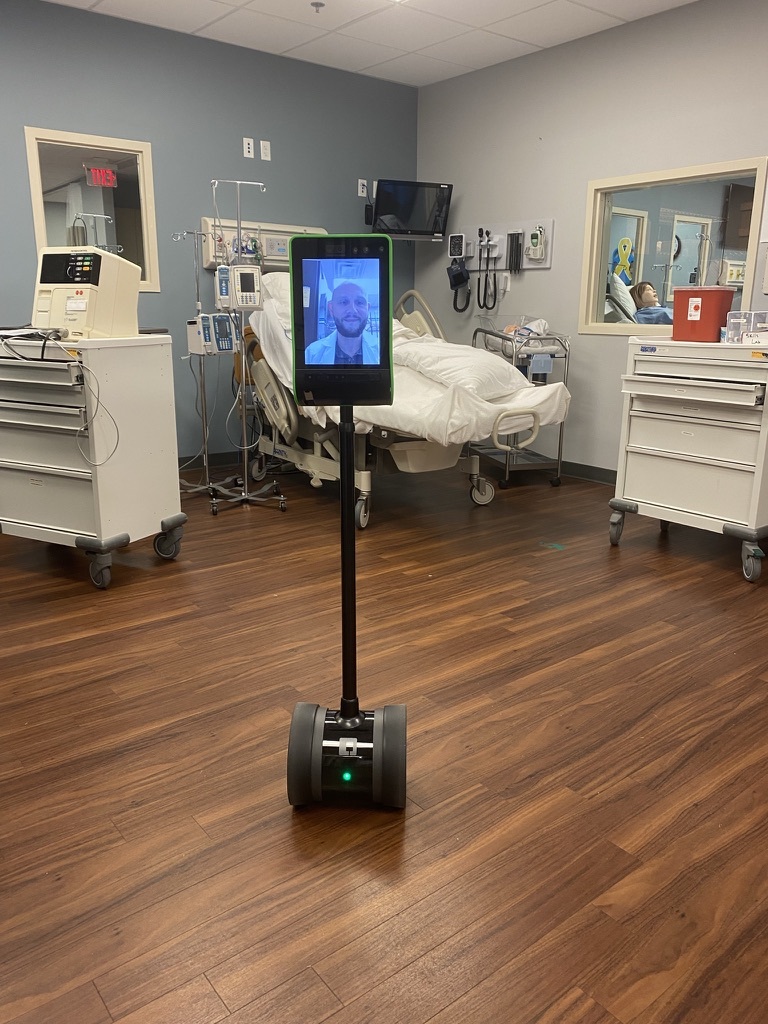 The devices have a tablet-size screen at the top with a camera, microphone and speaker that allows students to hear and speak to a simulated physician facilitated by the school's IT staff. 
The robots can connect wirelessly to a student's mobile device, allowing the virtual doctor to look closely at a wound on the medical mannikin, for example.
"It's an easy product to use," Santos said.
The robots were purchased with funds from the Entrepreneurism, Policy, Innovation and Commerce program. With financial support from the state Legislature, EPIC was established at JU to attract, develop and retain in-state, qualified graduates in fields that directly contribute to the state's economic prosperity.
The school also uses virtual reality goggles connected wirelessly to computers.
"The headsets were designed for gaming, but they are moving into education. The immersive environment evokes emotion. It goes from a lecture to an interactive environment. That makes students able to better retain information," Santos said.
Having access to virtual reality devices hasn't changed the core of the curriculum, but it allows learning at a faster pace. Santos said some courses that took 16 months now can be completed in as few as 12 months.
The technology has promise beyond teaching patient care scenarios. The robots also can help JU nursing students transition to the workforce after graduation by allowing potential employers to interview candidates virtually.
"With COVID-19, some of our hospital partners want to interview remotely," Santos said.