A team approach is crucial in treating cancer and finding new ways to do it, according to two Mayo Clinic Jacksonville oncologists.
Dr. Roxana Dronca, an oncologist at the Mayo Clinic Cancer Center in Jacksonville, said the hospital's approach to cancer treatment is unlike many others and involves doctors and specialists from across the campus.
"Cancer is a team sport really, from the multiple treatment options available and ways to approach it and the therapies we have," she said.
"It's truly an art and having multiple minds coming together to evaluate everything has been the most valuable experience."
While Mayo Clinic Cancer Center already offers treatments like CAR-T cell therapy, immunology, radiation therapy, chemotherapy and others, it is working on bringing more to the Jacksonville campus.
It will join the Mayo Clinic Rochester and Phoenix campuses in offering proton therapy by 2025 and will be the first in the country to offer carbon ion therapy after that. 
Proton radiotherapy in cancer treatment allows for more careful and precise treatment compared with traditional radiotherapy. It presents an alternative, or addition, to surgery, chemotherapy and traditional radiation.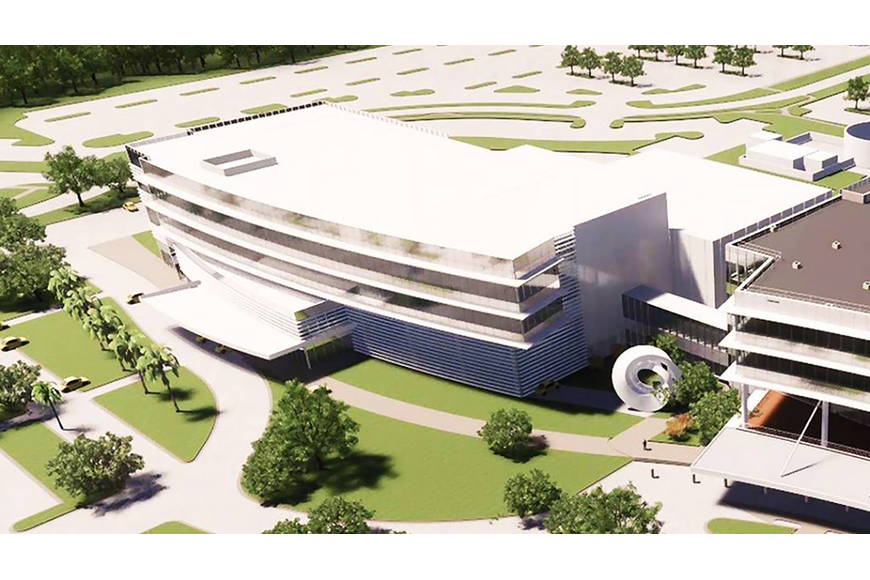 Carbon ion therapy is used to treat cancers that may be resistant to proton beam therapy. It is a similar technology in that it can destroy cancer cells without damaging surrounding healthy tissue. 
Carbon ions are 12 times the weight and size of proton ions, making them more destructive to cancer cells, especially those resistant to other forms of radiation. 
It's all part of a $233 million integrated oncology facility, which will be completed next year. 
Mayo Clinic Jacksonville doctors, such as Dr. Bradford Hoppe, already are participating in research studies to show the benefits of proton therapy and carbon ion therapy in certain types of cancer. 
"This gives us another type of tool to treat cancer with radiation," Hoppe said. 
The hospital is offering newer forms of cancer treatment such as immunotherapy, where a patient's immune cells are removed from their system and engineered in a lab to make them better able to locate tumor cells and destroy them. 
"That's especially useful for leukemia and lymphoma, and especially for patients who don't respond to anything else and have a limited life expectancy," Dronca said. 
In addition to the existing forms of cancer treatment, Dronca said Mayo Clinic Jacksonville is participating in about 250 clinical trials for different forms of cancer. Around 60 of them are using molecules that are being used in humans for the first time, she said. 
Some trials were initiated by researchers in Mayo Clinic's Jacksonville research labs.
"Those offer options to patients that have exhausted probably everything that is available," Dronca said. 
"These are the trials that bring hope to patients and could become the drugs of the future."