Jessie Spradley, executive officer for the Northeast Florida Builders Association, sees his job as that of an advocate. 
He took the NEFBA helm in October 2021, after working with the organization as government affairs director since 2013.
"We are the primary advocate for the building and development industry," Spradley said.
The staff of 13 work to head off legislative initiatives that hinder members' businesses, he said.
 They provide a voice so members can concentrate on their businesses.
 For example, Nassau County proposed a rule change that would have banned burning trees that were cleared for a new building or development. NEFBA worked with the county to continue to allow the practice, he said.
Spradley, 37, is a Jacksonville native. He graduated from Edward H. White High School and earned a Bachelor of Arts in Political Science from the University of North Florida in 2006. 
It was at UNF that he met his wife of 12 years, Nicole. They have a 4-year-old son and a 7-month-old daughter.
Spradley is a plumber's son. He grew up around the construction industry.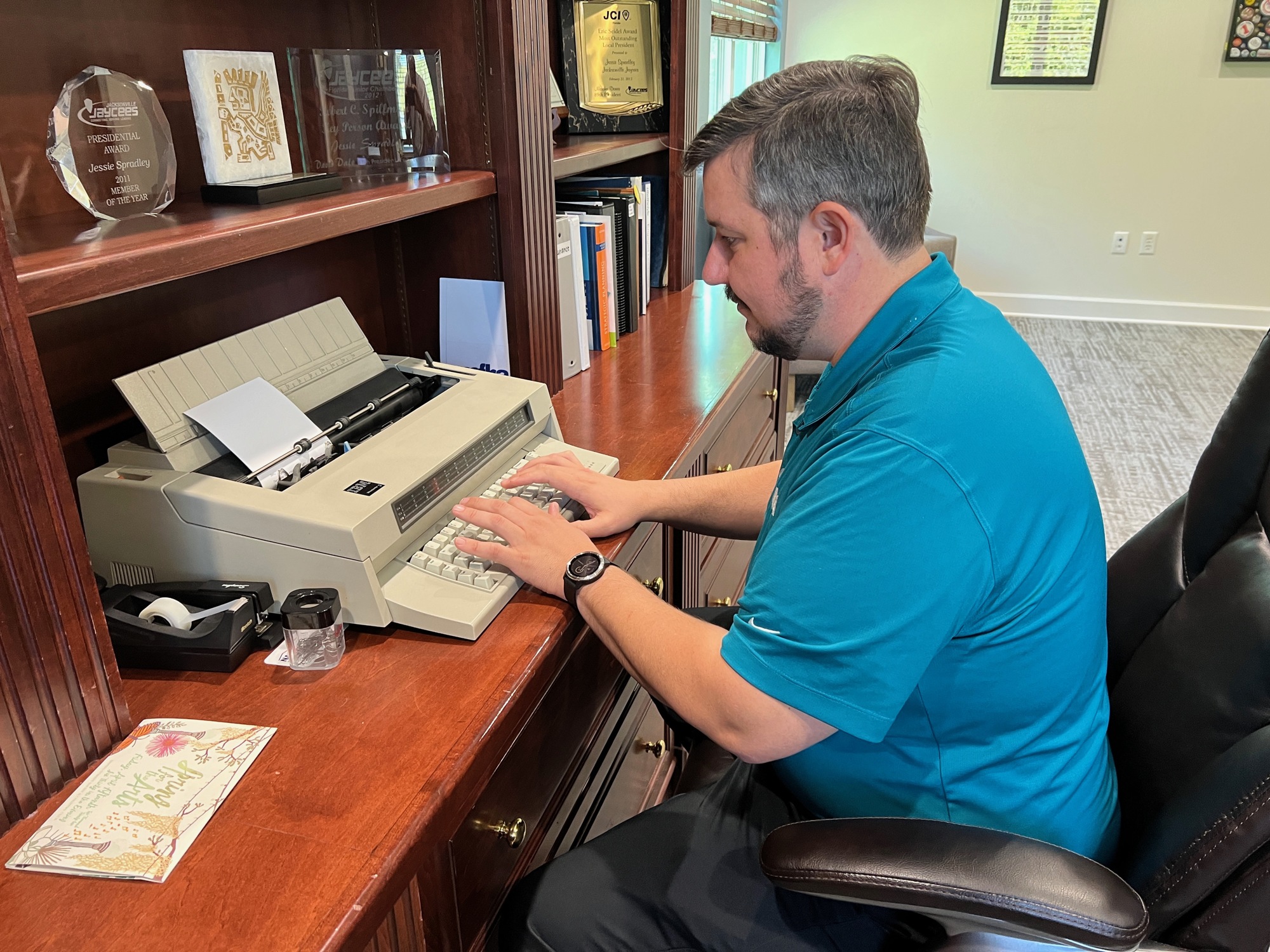 His family background helped prepare him for his current job.
While he hasn't swung a hammer professionally on a job site, he will tackle most of the regular plumbing repair and maintenance around the house.
With 1,063 members, NEFBA is the largest builders association in the state. Spradley is working to increase membership to 1,150 by year-end.
NEFBA ranks ninth in the nation.
It represents contractors and subcontractors in Duval, Clay, St. Johns, Nassau, Putnam, Baker and Bradford counties.
Spradley said he will increase membership by demonstrating the group's worth.
Dues make up 30% of NEFBA's budget. The rest is raised through events, sponsorships and programs.
The annual Parade of Homes is a major fundraiser that represents 10% of nondues revenue. Participation in this year's event, April 23 through May 8, is at 63 homes compared with 76 last year. The reduced participation is because of a lack of inventory to show, Spradley said.
Before the coronavirus pandemic, there would be more than 100 homes on the tour. 
It canceled its St. Johns County event last fall. Instead, it will be holding "The Best of St. Johns" in October that recognizes houses as well as subcontractors.
The organization hosts about 190 events a year offering opportunities for continuing education and networking.
"My challenge is to get people energized to join the group. Many people think they can network online. COVID proved how hard that is to do," Spradley said.
Networking roles have flipped. In the past, subcontractors were trying to circulate their names to contractors. Today, contractors are desperate for subs and need a way to meet them.
The networking also helps contractors and developers learn about new products and services available in the area. 
Residential engineering firm Russell Rowland made the most of its NEFBA membership by attending events and serving on a committee, said CEO Jackie Rowland. She is the past chair of the NEFBA Professional Women in Building Council.
Participation was a key to growing the company, Rowland said.
"You get nothing out of your membership if you don't put anything into it," Spradley said.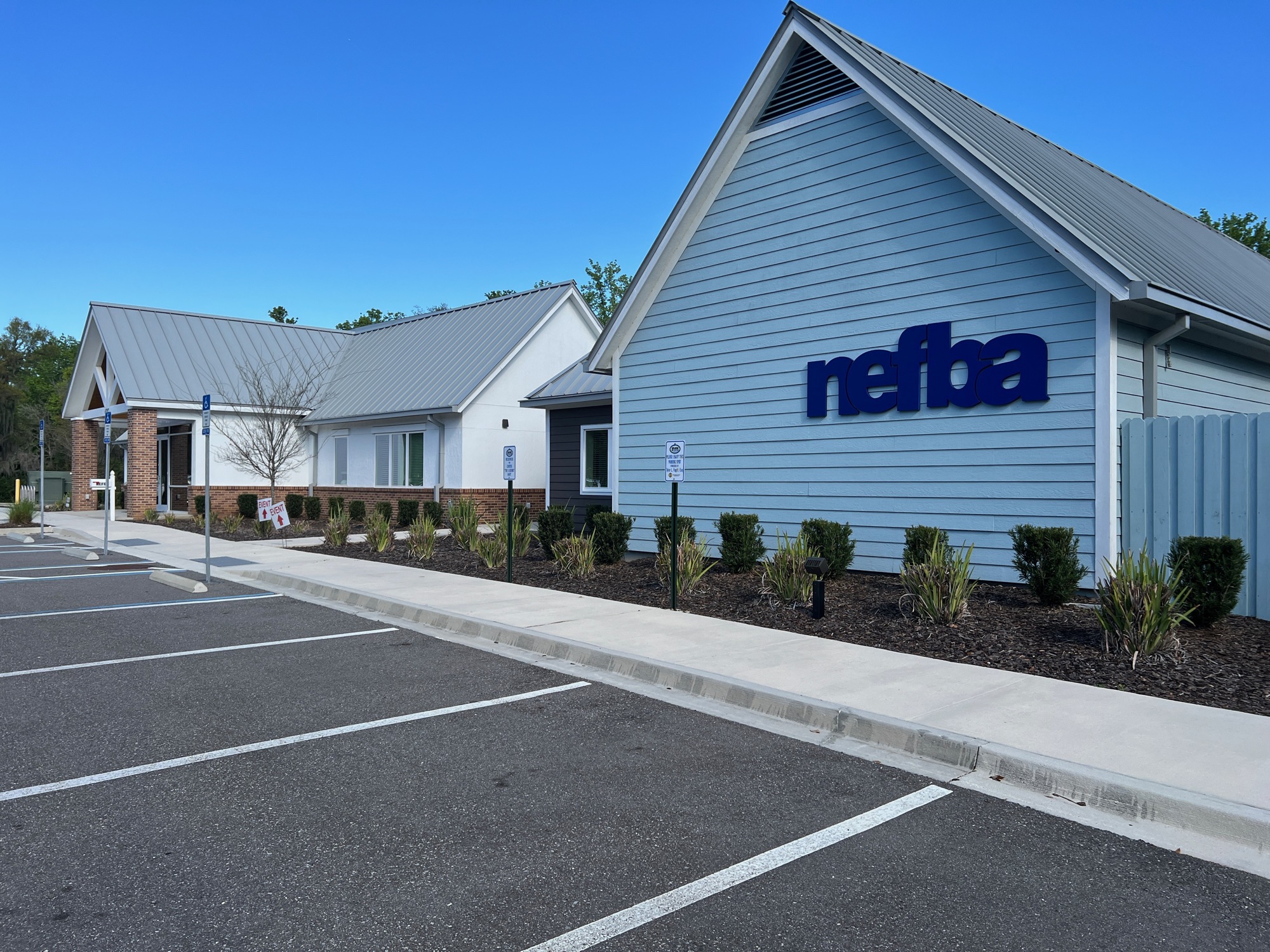 NEFBA moved into its new offices at 6747 Southpoint Parkway in 2018. It offers its members use of a 120-seat auditorium that can be used for training or meetings. On average, the membership books it two or three times a week.
Training also is part of NEFBA's mission. With children making career decisions as early as the fifth grade, it is important that building careers are presented to them in a positive light, Spradley said. 
The organization works with members to provide on-the-job training to high school-age teens. They attend classes and work in the field. Trainees are paid 50% of a journeyman's wage. Some of the training classes transfer into college credits. 
This all is provided free.
"The student walks out of our program with no debt," Spradley said.
In 2021 the program graduated about 60 new workers. This year there should be 80 ready-to-work graduates.
The housing business is thriving, but prices are becoming more expensive. Combined with rising interest rates, the pool of potential homebuyers dwindles.
For every $1,000 increase in the price of a house, 800 potential buyers are no longer able to afford it, Spradley said.
The cost of raw materials is a major contributor to those higher prices. 
For example, Spradley said a primary building material for flooring and roofs, Oriented Strand Board – OSB – cost about $8 a sheet in 2019 and shot up to $50 a sheet in 2020, then dipped to $25 in 2021, returning to about $50 today. 
Windows, trusses and garage doors also are in short supply.
NEFBA offers its members a materials forecast to help price upcoming projects and know when to buy extra, if possible.
About six months into the job, Spradley has settled in the role. 
"I'm a relaxed leader. I just make sure that the job gets done. This is where members come to have a good time. If I see we are doing something that the members don't want to do, why do it?"