Regency Centers Corp. announced on its website April 14 that the Gemma Fish + Oyster restaurant will open at East San Marco in spring 2023.
The concept, by Ember & Iron owners Mike and Brittany Cooney, is planned for the shopping center's two-story corner building at Hendricks Avenue and Atlantic Boulevard.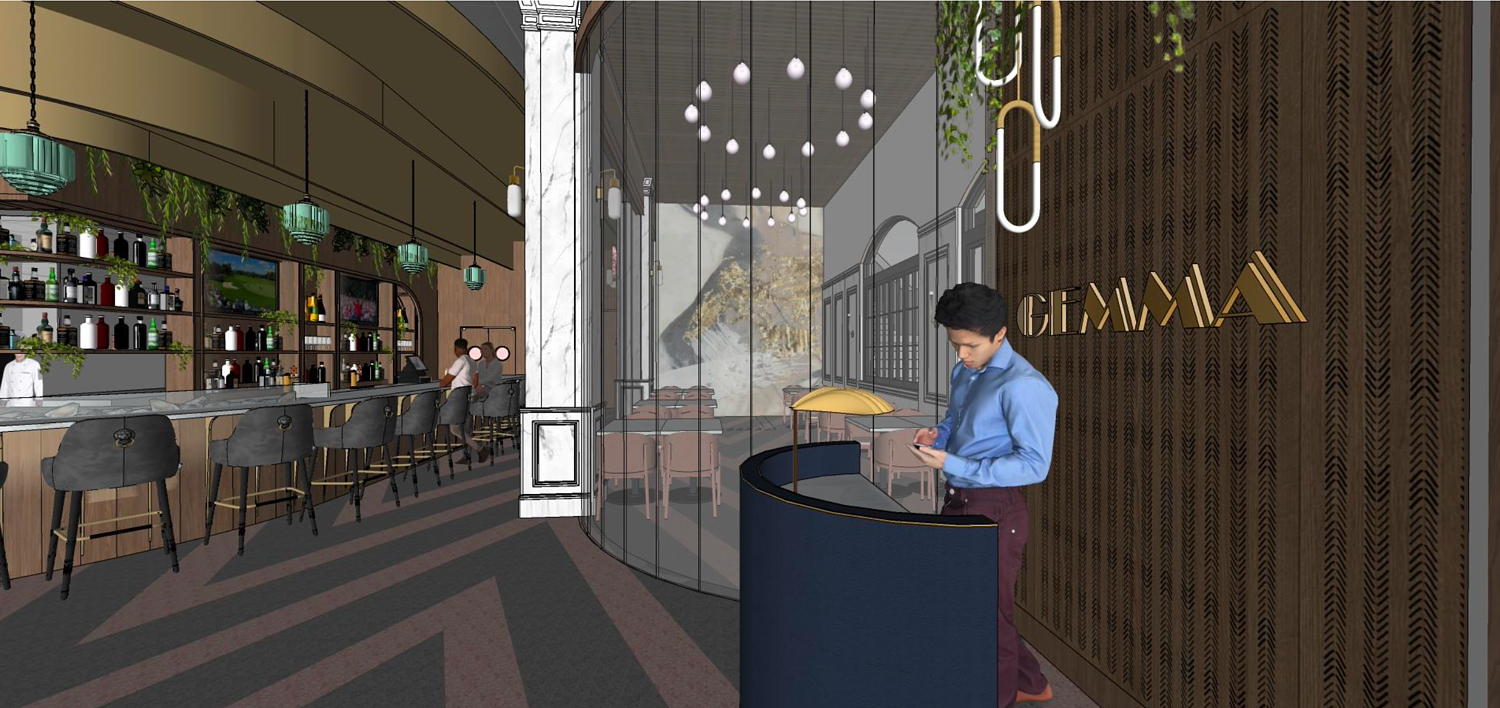 East San Marco is anchored by Publix Super Markets Inc., which expects to open in the July-September time frame. 
"While we knew there was a need for an oyster bar in the area, we wanted to make sure Gemma appealed to a variety of tastes, so there will be plenty of options outside of the 6-8 types of oysters we'll offer daily, including things like steaks and pork chops, Brittany Cooney said in the release.
The Regency website included renderings of the restaurant.
"Gemma will be elegantly decorated with a jewel-toned color palette, and feature a 30-seat, private glass-encased dining and event space for community gatherings," it said.
Crumbl Cookies, St. Johns Eye Associates, Orangetheory Fitness, Foxtail Coffee Co. and a Publix liquor store also are announced for the center. One space remains available.