The hotel business in Duval County continues to set records, according to data from STR provided April 20 by Visit Jacksonville.
Room revenue for the month was more than $59.6 million, the best March in history. More than 473,000 rooms were sold, equaling the highest number for a single month and 7.3% ahead of March 2021.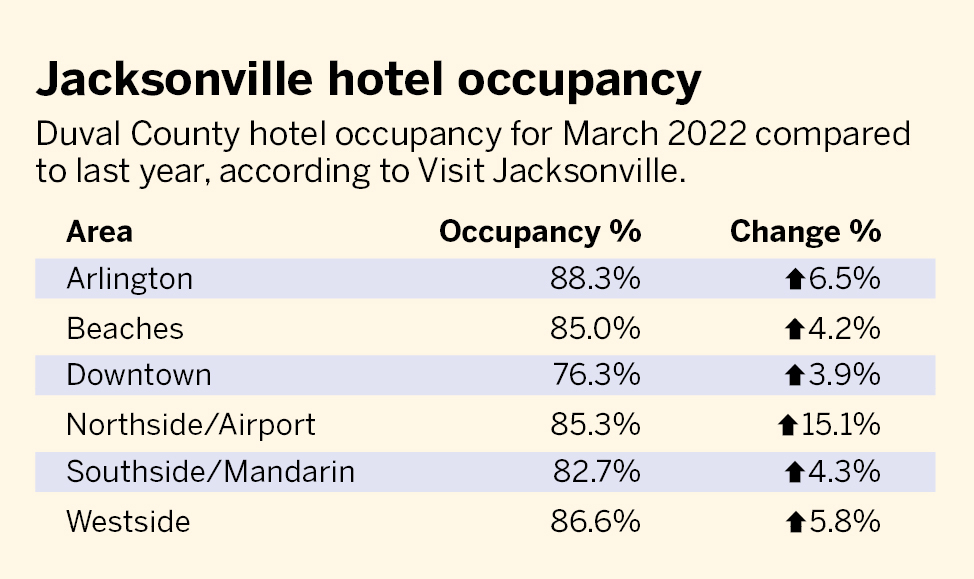 The average rate was $125.94 for rooms in Duval County. All areas of town saw an average rate topping $91, the highest being $185.67 at the Beaches properties, 29.6% more than March 2021.
Downtown hotels came in second with an average rate of $139.06, 51.3% above last year.
Room revenue for the first three months of 2022 was $136,178,792 – 44.5% higher than the same period in 2021. The average daily rate this year is $110.70, 32% higher than the first three months last year.