Two area business owners received top state honors from the U.S. Small Business Administration.
Dennis Chan, owner of Blue Bamboo Canton and Bistro, has been named the 2022 North Florida District and Florida Small Business Person of the Year.
Viv Helwig, owner of Vested Metals International in St. Augustine, has been named the 2022 North Florida and Florida Small Business Exporter of the Year.
Two more area organizations won regional honors:
• Jim Moran Institute, located in Jacksonville, is the North Florida District Community Partner of the Year.
• The Jacksonville Women's Business Center is the North Florida District Women's Business Center of the Year.
Regional winners will be honored May 25 at the 30th annual Small Business Week Celebration at UNF.
SBA North Florida District Director J. Malcolm Richards announced the 2022 Small Business Week winners for the North Florida territory April 13.
SBA Florida local awards are judged at the district and state levels. Statewide winners have won an additional recognition.
"Our small businesses have been hurting for the last couple of years due to the pandemic, and some of them had to close their doors, but many thrived due to their resourcefulness and dedication," Richards said in the release.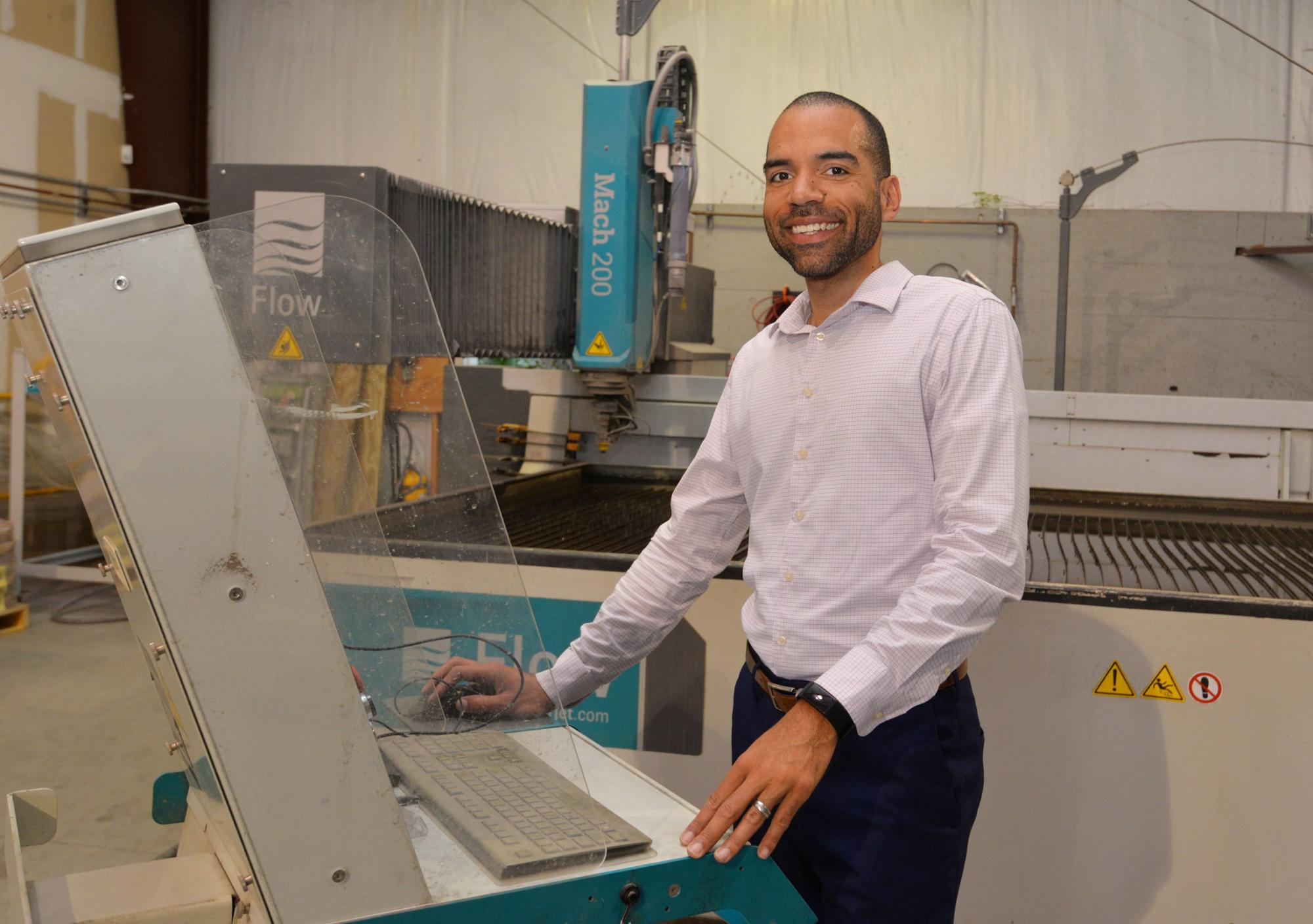 Chan and Helwig now are candidates for national honors in their categories.
They credit their involvement with the UNF Small Business Development Center for their success.
The Florida SBDC Network says it is designated as Florida's Principal Provider of Business Assistance. More than 35 offices operate in Florida from Key West to Pensacola under the guidance of seven state universities, including UNF.
The center at UNF is funded by the SBA, UNF, the city, the Clay County Chamber of Commerce, Marion County, Nassau County, St. Johns County, Putnam County, Suwannee County, and other public and private sector sources.
The center says it provides management assistance services at little or no charge to the client.
Helwig said the SBDC was valuable in the development of his export business. His team was inexperienced in that field and learned on the job with the center's guidance.
Blue Bamboo opened in 2005 at 3820 Southside Blvd. It moved to 10110 San Jose Blvd. in January 2021.
Chan, 50, grew up in a restaurant family. His parents ran Little Dragon on Main Street. At one time, his extended family had 13 restaurants in the Jacksonville area.
Chan serves Cantonese comfort food. Some are by traditional recipes while others have been reincarnated with modern interpretations.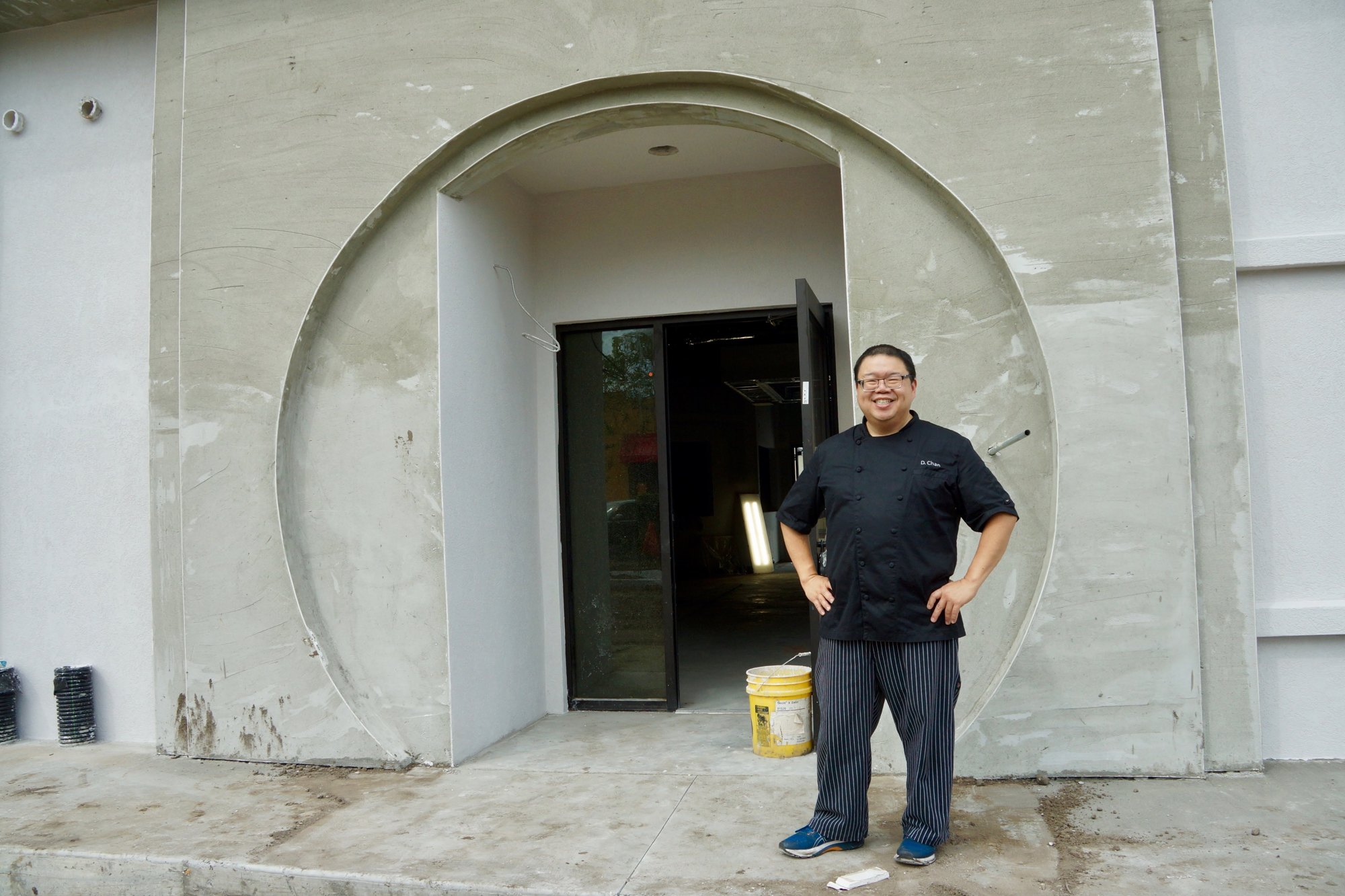 Chan is a graduate of the Culinary Institute of America and interned at Chef Ming Tsai's Blue Ginger restaurant in Boston.
In 2009, his book "Hip Asian Comfort Food" earned a gold medal from the Independent Book Publishers
He won the 2018 General Mill's Neighborhood to Nation Recipe Contest for his Sunshine State Orange Crunch Cake.
Chan has worked closely with the Small Business Development Center throughout his career. He said the award proves it was worth the effort.
"As a small business owner there are so many things we can do wrong without guidance. This award gives me confidence to keep growing and keep doing what we are doing. It tells me that we are on the right path," Chan said.
Vested Metals International was founded in 2014. It grew to revenue of $8.55 million in 2021. 
The company imports and exports sheet metal that is cut on-site to customers' specifications to then be turned into products used in the medical, transportation and defense industries.
In 2020, Helwig was the district's Minority-Owned Small Business Person of the Year.
Helwig, 36, said the award is a confidence builder.
"Where we are in our company's history, I thought we would be here eventually. But I didn't know the opportunity was this big to grow the business this fast and be sustainable," he said.
"It confirms we have so much potential to grow, do it the right way and do it on a global scale."