A modular building company that converts shipping containers for structures has moved its headquarters to Jacksonville, according to its Securities and Exchange Commission filings.
SG Blocks Inc. began listing its executive office at 5011 Gate Parkway in January, after previously listing a headquarters office in Brooklyn, New York.
The company has not said anything else about its Jacksonville presence in its SEC filings, and its investor relations representative did not respond to voice and email messages.
It also did not mention its headquarters as it reported year-end financial results April 18.
Besides leasing its Jacksonville office, SG Blocks has a second office in Bedford, Texas, according to its annual report.
The company also leases space for two manufacturing facilities in Durant, Oklahoma.
SG Blocks described itself in its April 18 news release as a company that uses "code-engineered cargo shipping containers for safe and sustainable construction."
"The firm offers a product that exceeds many standard building code requirements, and also supports developers, architects, builders and owners in achieving greener construction, faster execution, and stronger buildings of higher value," it said.
The company's annual report said that before the coronavirus pandemic, it supplied modules mainly for retail, restaurant and military uses.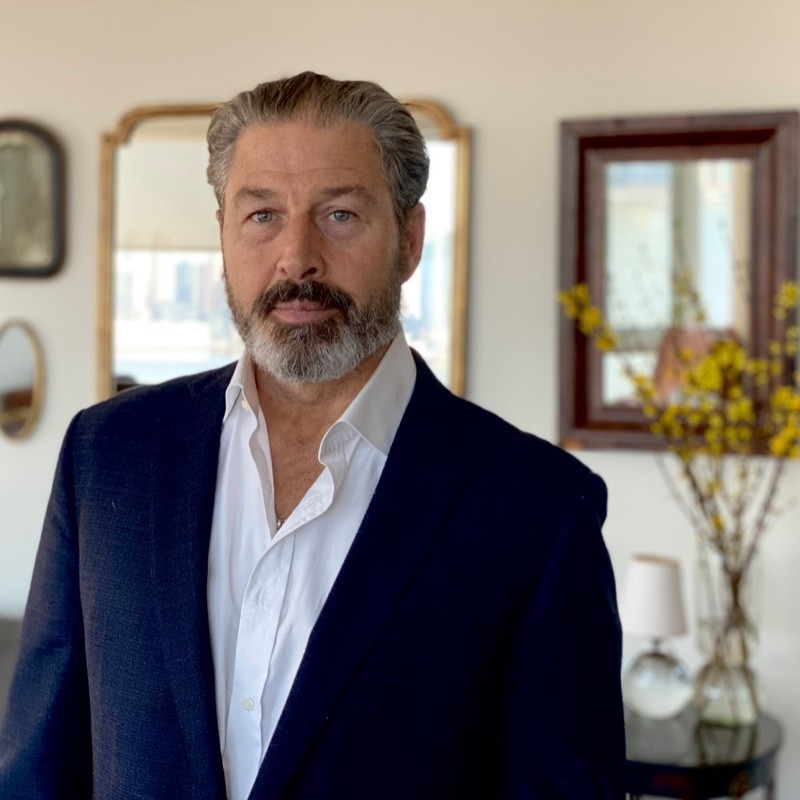 In 2020 it began focusing on medical facilities.
"SG Blocks entered the medical testing business in the depths of the pandemic and Q4 2020. The modular facilities that we build were a natural fit for a mobile lab that quickly could be set up," CEO Paul Galvin said in the company's April 18 conference call.
The move has paid off, with revenue jumping from $8.8 million in 2020 to $38.3 million in 2021, including $31.5 million in revenue from its medical segment.
"We continue to believe that our system of point-of-care medical testing and services represents the future of this industry, and we plan to continue to invest in this business," Galvin said.
The company's plans for 2022 also include an expansion of its residential construction business with a pipeline of nearly 10,000 units.
The company had a net loss of $10.8 million, or $1.16 a share, in 2021. After raising $10.5 million in new capital in October, it had $13 million in cash on its balance sheet at the end of the year.
SG Blocks' stock trades on the Nasdaq Capital Market under the ticker "SGBX."
J&J vision care sales climb 13.9%
Johnson & Johnson said sales at its Jacksonville-based vision care products business continued to grow in the first quarter.
Total vision care sales rose 13.9%, adjusted for foreign currency fluctuations, to $1.26 billion, with sales of contact lenses made in Jacksonville rising 10.6% to $910 million.
"Contact lenses' global growth of 10.6% reflects continued positive momentum for our market-leading Acuvue portfolio, success of commercial initiatives, and recently launched products," Vice President of Investor Relations Jessica Moore said in Johnson & Johnson's April 19 conference call with analysts.
Sales of vision surgical products jumped 23.8% as markets recovered from coronavirus pandemic slowdowns last year, particularly in the cataract surgery market, the company said.
New Jersey-based Johnson & Johnson's total sales rose an adjusted 7.9% to $23.4 billion, with adjusted earnings rising by 8 cents a share to $2.67.
Landstar details Ukraine impact
Landstar System Inc. disclosed in a February SEC filing that Russia's invasion of Ukraine could impact its business because two U.S. commission sales agencies, which arrange freight transportation for Landstar customers, do business in Ukraine.
However, Jacksonville-based Landstar, which transports freight mainly by truck throughout North America, did not elaborate on how the situation in Ukraine would affect its business.
As Landstar reported first-quarter earnings, CEO Jim Gattoni explained in the company's April 21 conference call that those two sales agencies have administrative operations in Ukraine.
"At the onset of the Russian invasion, the administrative operations of one of those agents was significantly disrupted," he said.
However, that disruption did not have a big impact on Landstar's business.
"Remarkably by the end of March, load volumes arranged by that agency had almost fully recovered," Gattoni said.
"Nevertheless, as both of these agencies continue to maintain administrative operations in Ukraine, no assurances can be provided that these agencies will not be significantly disrupted by future developments in the ongoing conflict in Ukraine," he said.
Landstar's first-quarter results shattered company records, with revenue up 53% to nearly $2 billion and earnings rising 62%.
"It seemed in many ways like the demand for our services we typically see in the fourth quarter of any year simply continued from the 2021 fourth quarter to the 2022 first quarter," Gattoni said.
"Particularly in terms of the strength we saw in the business during January and February of this year, it is very hard to find comparable historical precedents to start any year over the past couple of decades," he said.
International Baler: Negotiations to go private took a year
International Baler Corp. is a relatively small public company with few shares available for trading, but it took a full year of negotiations to reach a deal to take the Jacksonville company private.
Avis Industrial Corp., which already owned 81.1% of International Baler, agreed March 23 to buy the remaining shares for $1.74 a share, 18 cents higher than the company's trading price before the agreement.
According to the tender offer to buy the shares, filed April 20 with the SEC, Avis first made an offer to buy the remaining shares in March 2021. 
Avis began negotiating with two independent directors of International Baler but the sides couldn't agree on a price. In September, Avis withdrew its offer.
International Baler did not make any more public statements about the possible buyout but the tender offer filing said in December, Avis increased its offer from 5% above International Baler's book value to 10%. That offer was accepted in March.
Indiana-based Avis owns several competitors that make balers, which are used by businesses to bundle waste for disposal and recycling.
Avis is owned by the estate of Leland Boren, its former CEO who died in 2018.
Boren and his wife began buying shares of International Baler, then known as Waste Technology Corp., in 2005 and became the majority stockholder by 2007, according to SEC filings.
The company has been headquartered in Jacksonville since 1993 when it moved from Rockville Centre, New York.
The name was changed from Waste Technology to International Baler in 2009.
Avis said in its tender offer that taking the company private will benefit the business by eliminating compliance and other costs of maintaining International Baler as a public company.
"Baler will be run with an increased focus on long-term shareholder value without the burden of responding to the shorter-term imperatives of the public market," the filing said.
Shareholders not affiliated with Avis will benefit because Avis has no intention of selling off its stake, so the offer "represents a unique opportunity for holders of the shares to get liquidity at a premium to book value," it said.
International Baler employed 45 people as of Oct. 31, 2021, at its 62,000-square-foot facility at 5400 Rio Grande Ave. in Northwest Jacksonville, according to its annual report.
Avis said in its tender offer it has no plans for changes at the company.
"Nonetheless, Avis is conducting a detailed review of Baler and its assets, corporate structure, capitalization, operations, properties, policies, management and personnel, and will consider which changes would be desirable in light of the circumstances that exist upon completion of the Offer and the Merger," it said.
International Baler has 5.18 million shares outstanding with 978,737 not owned by Avis. The buyout is contingent on 489,369 shares, more than half of the non-Avis holdings, being tendered by May 19.
VyStar merger target's earnings fall
As it continues to wait for regulators to rule on its acquisition by VyStar Credit Union, Heritage Southeast Bancorporation Inc. reported lower first-quarter earnings.
The Jonesboro, Georgia-based bank said April 21 earnings fell 11% from the first quarter of 2021 to $3.8 million, or 53 cents per share.
Heritage's net interest income fell in the quarter but it said it expects rising interest rates to improve its net interest margin going forward.
Jacksonville-based VyStar agreed to buy Heritage in March 2021, but federal and state regulators have not ruled on the merger application amid opposition from banks on credit union deals to buy commercial banks.
VyStar had hoped to complete the acquisition by the end of 2021 but the merger deadline has been extended to June 30 as the two sides wait for regulators to act.
ComSovereign CFO leaves as annual report delayed
As ComSovereign Holding Corp. works to complete its overdue annual report, the Dallas-based holding company for a group of communications technology businesses also said its chief financial officer resigned.
The company said April 21 that CFO Fran Jandjel resigned because of personal family commitments.
ComSovereign's annual report has been delayed but the company said in an SEC filing that Jandjel's resignation was not due to any disagreements with the company or company matters.
ComSovereign also said April 21 it was notified by Nasdaq that it was not in compliance with listing requirements because of the late annual report. It has 60 days to submit a plan to regain compliance but the company said it expects to file the report within 30 days.
The delay was caused by accounting issues related to six acquisitions completed by the company in 2021, ComSovereign said.
The company was formed in late 2019 by the merger of ComSovereign Corp. and Jacksonville-based Drone Aviation Holding Corp.