The Kick Ballers won the 2022 Young Lawyers Section Kickball League Championship Trophy. Top row: Alan Ashurian, Ronnie Graham, James McGuire, Bryce McColskey (captain), Amber Scire, Nancy Ewing, Tyler Ewing, Jack Story and Jay Harrington. Bottom row: Tara Tallakse, Julianna Favale and Morgan Ashurian. Not pictured: Valeen Hyde, Jaiden, Vivian Williams and Shawn Brooks.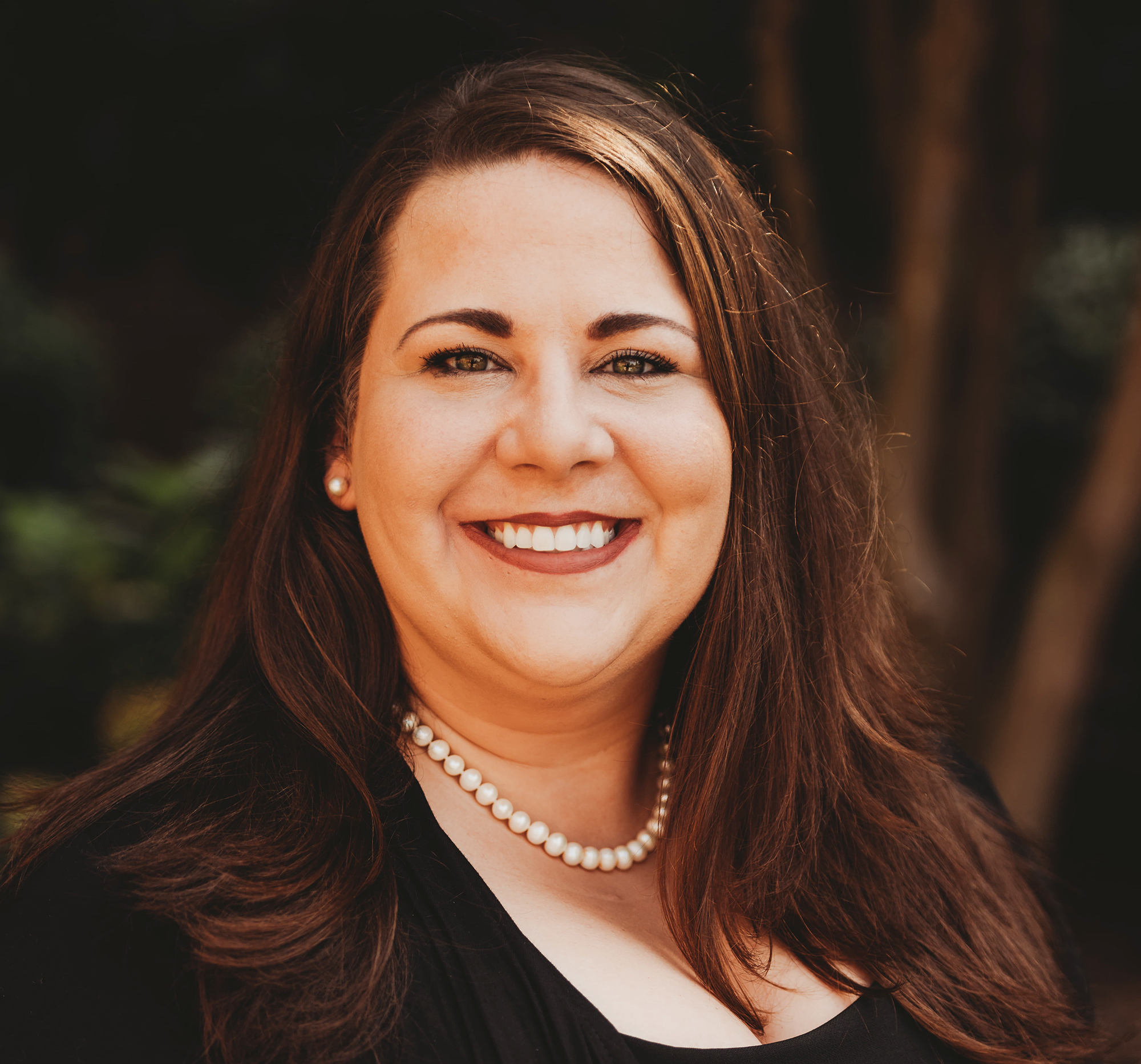 Kathryn Stanfill | Young Lawyers Section board of governors, YLS Kickball League commissioner
Six teams competed for the coveted Young Lawyers Section Golden Kickball Trophy and the equally important bragging rights.  
League play began May 31. After five weeks, it all came down to the Championship Tournament on July 12.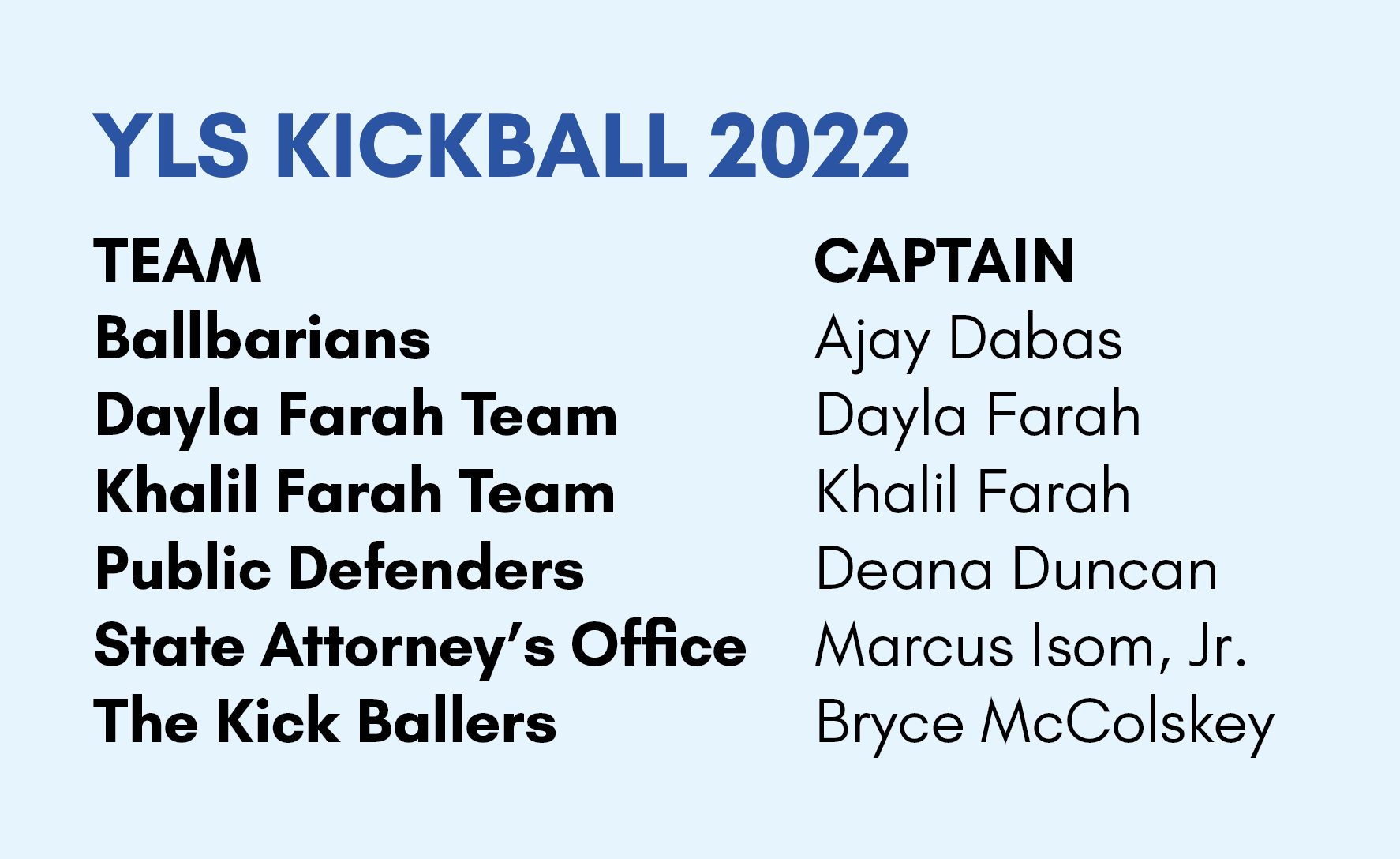 The finale was a three-game single-elimination format. The final matchup pitted the experienced, always dangerous, Khalil Farah Team against the young but determined Kick Ballers.
Having to compete in all three games, each team was exhausted but ready to win. It was a kickball championship for the ages with the spectators on the edge of their seats.
The championship game remained neck and neck and came down to the last inning. In the end the Kick Ballers beat Khalil Farah Team 6-5 and won the Golden Kickball.
It was a great season and everyone played their hearts out. Who says attorneys aren't athletes?
Kathryn Stanfill is an attorney at The Hinson Law Firm where she practices estate planning, guardianship and probate, including probate matters involving personal injury and wrongful death.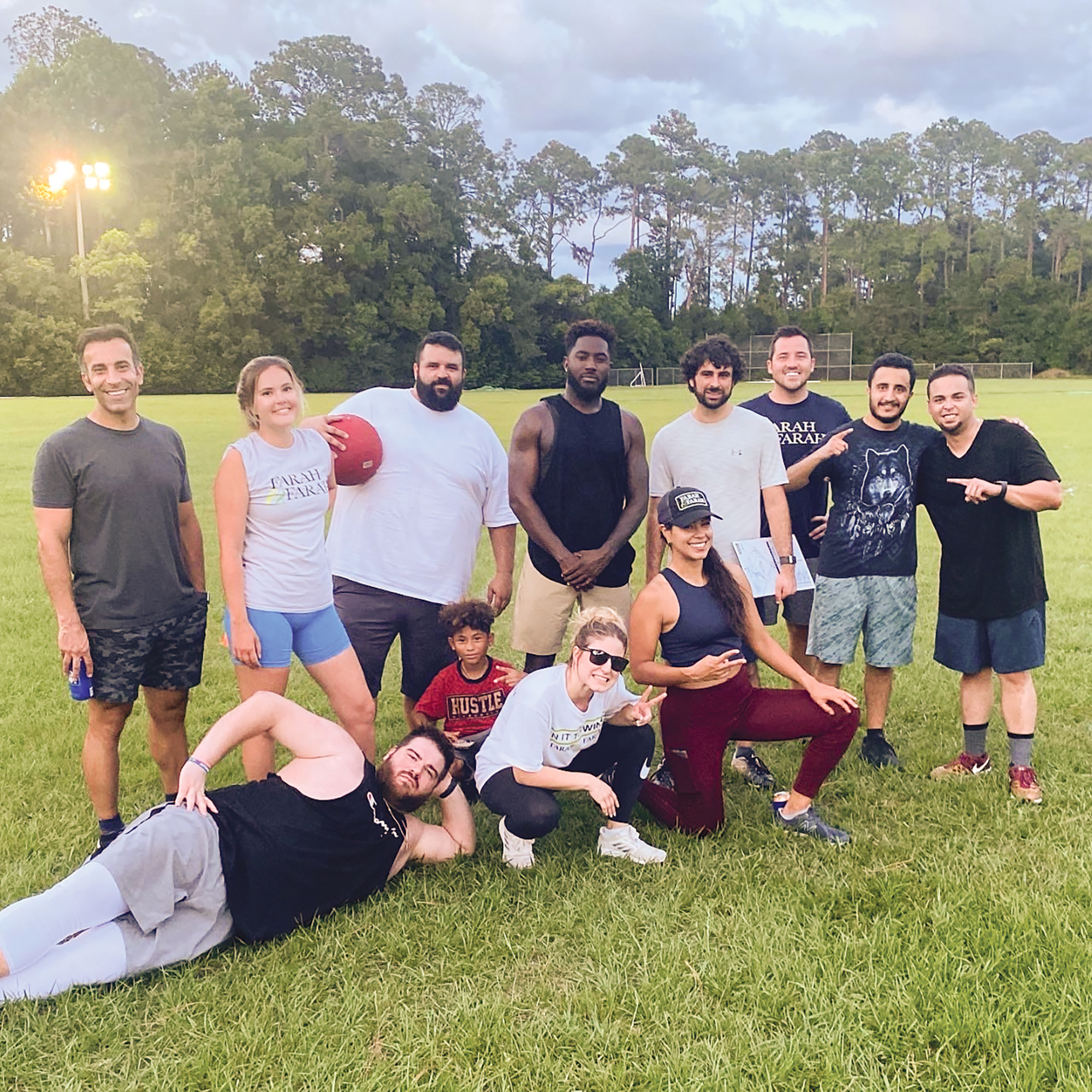 The Khalil Farah team finished in second place. Top row: Younes Lari, Kensey Medlin, Casey Musseau, Tevan Daniels, Khalil Farah (captain), Sam Ranard, Sari Aldumaire and Jose Cruz-Pagan. Bottom row: Kyle Wasik, Tevan Daniels Jr., Maegan Zucconi and Yinette Sanchez. Not pictured: Rick Staggard, Matt Grossman, Jamie Gonyer, Ajla Denic, Sahaj Savani, Brooke Hayes, Missy Rodriguez, Leona Hoehn, Jeremiah St. Gerard and Abby Durham.