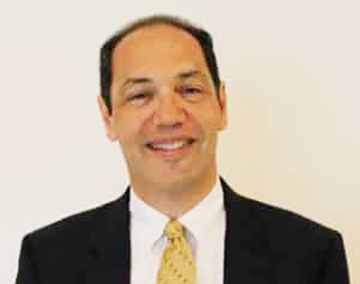 By David Sacks | Jacksonville Legal Aid
In December 1993, I opened a law office with a folding table and four chairs. I accepted any client, from dog bites to crack cocaine conspiracy.
Within a few years, however, I settled on civil rights cases, specifically employee rights, representing only employees. I would have accepted employers as clients but as it turns out, when you start representing employees, employers won't hire you. 
For the next 25 years I represented clients in their most desperate times.
The loss of a job can be devastating. At the time, and still, there are only a handful of attorneys in Jacksonville who represent employees in employment-related cases.
There are many reasons for this, but the most obvious is that the prevailing winds of employment law jurisprudence have been blowing favorably in the direction of employers for years, resulting in employees having fewer and fewer rights.
This trend has resulted in employment cases becoming more difficult for employees to win. 
After decades of fighting the good fight, I began to look for an exit strategy.
Technological advances, coupled with statewide use of electronic filing and the migration from paper to electronic case files, made a brick-and-mortar office with support staff unnecessary. Ultimately, I worked from home, earning a steady income with little overhead, but the change was not enough.
By 2021, I was ready to retire from the practice of law altogether, having visions of becoming an Amazon delivery driver. Everyone's so happy when one of those folks show up. 
In July 2021, I received a Florida Bar email listing open jobs that included an attorney position at Jacksonville Area Legal Aid. I applied and was offered a staff attorney position with the family law unit.
The family law group of JALA represents victims of domestic violence in injunction and family law court. I went from handling cases involving civil rights to working cases protecting human rights. 
Working at JALA presented the opportunity to practice law without the overriding concern of the costs of litigation. The expense of litigation frequently puts those who are not financially well off at the mercy of those who are.
Although JALA does not have an open checkbook to fund cases, there is less concern for attorney's fees going out of control, which provides the ability for our clients to see a case all the way through trial.
While there's no guarantee of better results through trial, our clients do not have to compromise their goals due to lack of funds. 
Physical and/or verbal abuse or being fired from a job without cause can result in the victim experiencing trauma, although domestic violence has a separate component that is without parallel.
With trauma comes pain, fear, resentment, loss of self-esteem, loss of self-worth and an overall feeling of dread. My experiences working with clients traumatized by the loss of employment has provided a foundation for working with clients traumatized by physical and/or emotional abuse.
The nature and extent to which domestic violence exists in Duval County, however, is nothing short of astonishing. I'm still amazed daily by what one person can do to another. 
Many friends expressed concern that I might find working for someone else difficult. It turns out, however, that I like not being the "boss."
Also, the chance to really make a difference in someone's life, a lofty goal during law school, but one which was buried with the practicalities of a solo law practice, makes working for someone else easy.
In the immortal words of Carl Spackler in the movie "Caddyshack," "So, I have that going for me, which is nice." 
David Sacks is a staff attorney at Jacksonville Area Legal Aid.