In its second full quarter since the Jacksonville-based restaurant chain was acquired by Restaurant Brands International Inc., Firehouse Subs reported sales that lagged the results of the company's other brands.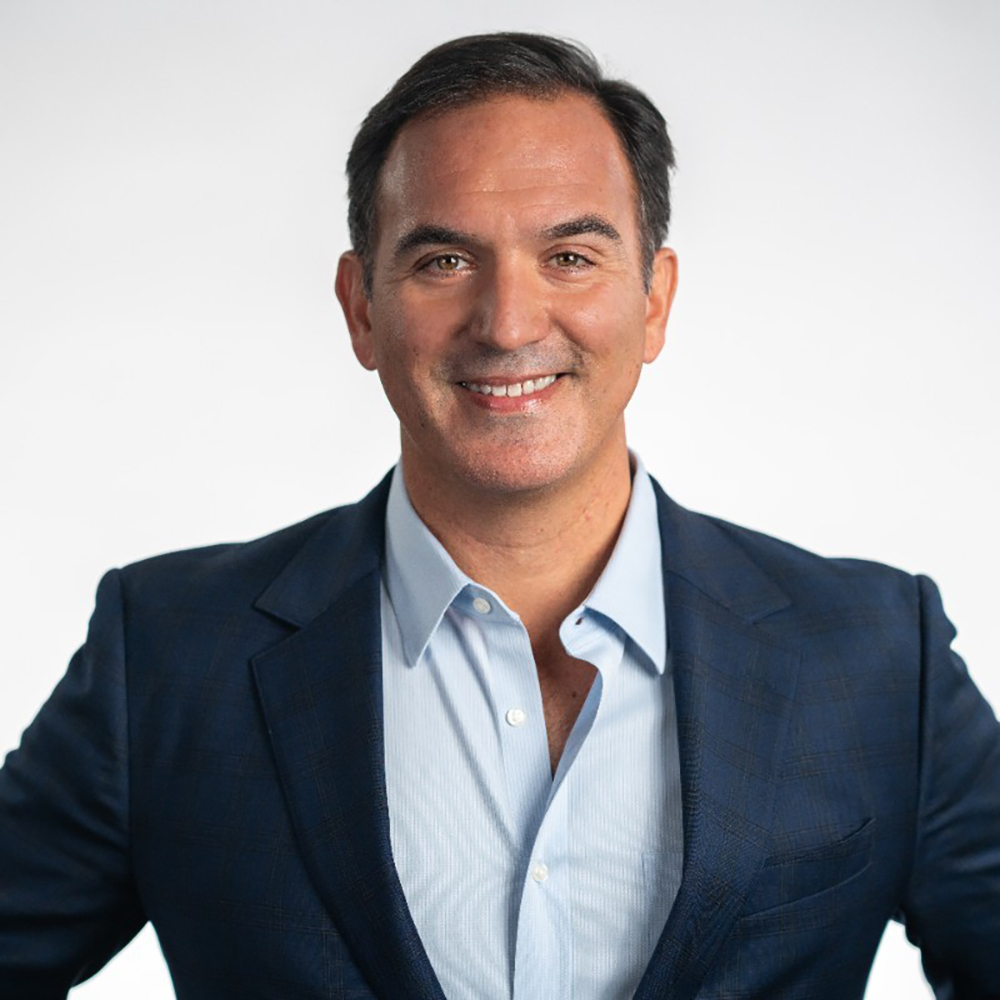 Total sales at Firehouse Subs restaurants rose 2.2% to $292 million in the second quarter, but sales at stores open for more than one year fell 1.4%, RBI reported Aug. 4.
"This second quarter was a tough comp to the prior year period, which benefited from stimulus and where Firehouse posted an incredibly strong comp sales performance of 31%," RBI Chief Executive Jose Cil said in the company's conference call with analysts.
"The team worked to offset this by creative traffic-driving initiatives such as May's Name of the Day promotion to keep Firehouse Subs top of mind," he said.
RBI's three other chains, Burger King, Popeyes and Tim Hortons, all increased comparable-store sales, with those brands posting a combined 9% rise in comp sales.
Toronto-based RBI acquired Firehouse in December.
"Looking ahead, we're focused on accelerating the brand's development and continuing to enhance Firehouse Subs' digital capabilities, specifically as it relates to enhancing the loyalty program and e-commerce infrastructure," Cil said.
New RYAM CEO stays the course
In his first quarterly conference call since becoming CEO of Rayonier Advanced Materials Inc., De Lyle Bloomquist said the company's strategy hasn't changed.
That includes calling the company "RYAM" (pronounced rye-um), a rebranding strategy announced by predecessor Vito Consiglio during the company's previous conference call May 4.
Four weeks later, RYAM announced Consiglio was leaving after just five months on the job, with Bloomquist succeeding him as chief executive of the struggling Jacksonville-based cellulose specialty products company.
In the Aug. 4 conference call, Bloomquist did not address why Consiglio was replaced. But Bloomquist did point out he served on the board of directors for eight years and as chairman of the board since 2020, so he basically is staying the course.
"Because of my tenure on RYAM's board, I have been involved in creating our strategy," he said.
RYAM has reported three straight years of losses from continuing operations and that has continued into 2022. The company reported a second-quarter net loss of $23 million, or 36 cents a share.
Bloomquist said he wants to grow the business, including expanding into other "bio-solutions" products.
His main challenge is the company's debt.
"I'm going to be focused on paying down debt and keeping the leverage at a reasonable level," he said.
Rayonier earnings fall on disruptions
Rayonier Inc., the timber and real estate company that split up with RYAM in 2014, reported second-quarter earnings of 16 cents a share, down from adjusted earnings of 22 cents the previous year.
"We are pleased with our second quarter results, particularly given the challenges presented by rising costs across our segments as well as continued COVID-related disruptions in our export business," said CEO David Nunes in an Aug. 3 news release.
The disruptions particularly affected its New Zealand timber operations, as coronavirus lockdowns in China reduced demand.
That offset gains in Rayonier's Southeast and Northwest U.S. timber operations.
Regency Centers raises forecast
Regency Centers Corp. reported funds from operations (earnings excluding noncash charges) of $1 a share in the second quarter, up just a penny from last year.
However, the Jacksonville-based developer of grocery-anchored shopping centers raised its FFO forecast for the full year from a range of $3.84 to $3.90 a share to $3.92 to $3.96.
"We know that we're not immune to the adverse impacts of inflation, interest rate increases and recessionary risks, all of which could have implications for us. But we very much believe that we are extremely well positioned to weather any economic storm," CEO Lisa Palmer said in Regency's Aug. 5 conference call.
Palmer said the market areas of its centers are more resistant to inflation and economic pressure.
"In times when tenant bankruptcies may be elevated, our locations tend to be among the best performing, limiting occupancy decline," she said.
Regency's portfolio of 404 properties was 94.2% leased as of June 30.
Texas acquisition lifts Dream Finders
Dream Finders Homes Inc. reported a big increase in second-quarter sales and earnings, helped by an acquisition in Texas last year.
The Jacksonville-based homebuilder said revenue more than doubled to $793 million and earnings almost doubled to 60 cents a share, from 31 cents in the second quarter of 2021.
The operations of McGuyer Homebuilders Inc., which Dream Finders acquired in October 2021, accounted for 527 of the company's 1,649 home closings in the second quarter.
Although rising interest rates are affecting the housing market, the company reaffirmed its guidance of at least 7,000 home closings this year.
"This outlook considers the rapid increase in interest rates and overall moderation of the housing market that began at the end of the second quarter of 2022 and assumes general economic conditions, including interest rates and mortgage availability, remain similar to those experienced in the latter half of the second quarter of 2022," the company said in an Aug. 4 news release.
Fidelity: Title market remains strong
Fidelity National Financial Inc. reported lower second-quarter earnings, but CEO Mike Nolan said in an Aug. 3 conference call that the Jacksonville-based title insurer's business remains strong.
"Given the daily commentary in the media, it is easy to lose perspective on the current state of the U.S. housing market," he said.
"While we expect residential purchase demand to continue to moderate in the second half of the year as compared to the record levels seen last year, 2022 will still be one of the strongest residential purchase markets in the last 15 years."
Revenue in the quarter of $2.63 billion was 32% lower than last year, as a decline in refinance volume reduced demand for title insurance this year.
Adjusted earnings of $1.90 a share were down from $2.06 the previous year. But the earnings were well above the consensus forecast of $1.63 by analysts surveyed by Zacks Investment Research.
Black Knight earnings rise
Mortgage technology company Black Knight Inc. reported Aug. 4 that second-quarter revenue rose 9% to $394.5 million and adjusted earnings rose by 8 cents a share to 65 cents.
The Jacksonville-based company that was also spun off from Fidelity agreed to a buyout in May by Intercontinental Exchange Inc., so it did not hold a conference call to discuss its results.
ICE held its quarterly conference call Aug. 4 and Benjamin Jackson, president of its mortgage technology business, said he would not comment on Black Knight as the U.S. Federal Trade Commission reviews the deal.
"We are working with the FTC as they perform their thoughtful and comprehensive reviews of the proposed transaction," Jackson said, according to a transcript of the call posted by ICE.
Dun & Bradstreet earnings flat
Dun & Bradstreet Holdings Inc. reported second-quarter adjusted earnings of 25 cents a share, the same as last year, with revenue rising 3.1% to $537.3 million.
"Our results reflect the disciplined execution of our strategic initiatives and demonstrate the defensible growth nature of our business despite a challenging macro environment," CEO Anthony Jabbour said in an Aug. 4 news release.
Jabbour had also been CEO of Black Knight, which is an investor in the Jacksonville-based business data company. 
However, Jabbour gave up his role of Black Knight chief executive in May.
Patriot Transportation earnings increase
Patriot Transportation Holding Inc. reported earnings of 22 cents a share for the third quarter ended June 30, up from 9 cents the previous year.
The Jacksonville-based trucking company's revenue rose 13% to $23.5 million.
Patriot, which transports mainly petroleum products in the Southeast, said it has stabilized its driver count after implementing pay increases starting in April 2021.
FIS CFO James Woodall retiring
As Fidelity National Information Services Inc., or FIS, reported second-quarter earnings, it said Chief Financial Officer James Woodall is retiring.
Woodall will step down Nov. 4 and be succeeded by Deputy Chief Financial Officer Erik Hoag.
Woodall has been with the Jacksonville-based financial technology company for 14 years and has been CFO since March 2013.
FIS, which was spun off from Fidelity National Financial, reported Aug. 4 that second-quarter adjusted earnings rose by 12 cents a share to $1.73, with revenue rising 7% to $3.72 billion.