At the center of Labor Day weekend, 904 Day celebrates local small businesses in Clay, Duval, Nassau and St. Johns counties, the coverage area for the area code.
The 904 Day movement wants residents and businesses to support area businesses, organizations and destinations Sept. 4 and throughout Labor Day weekend.
Downtown Vision Inc., the First Coast Hispanic Chamber of Commerce, JAX Chamber, Visit Jacksonville, the Wingard marketing and advertising agency and WJCT Public Media are partners in 904 Day, a grassroots effort inspired in 2021 by similar area code-based events in other cities.
This year, Build Up Downtown, the city Downtown Investment Authority and the Jacksonville Daily Record joined the campaign.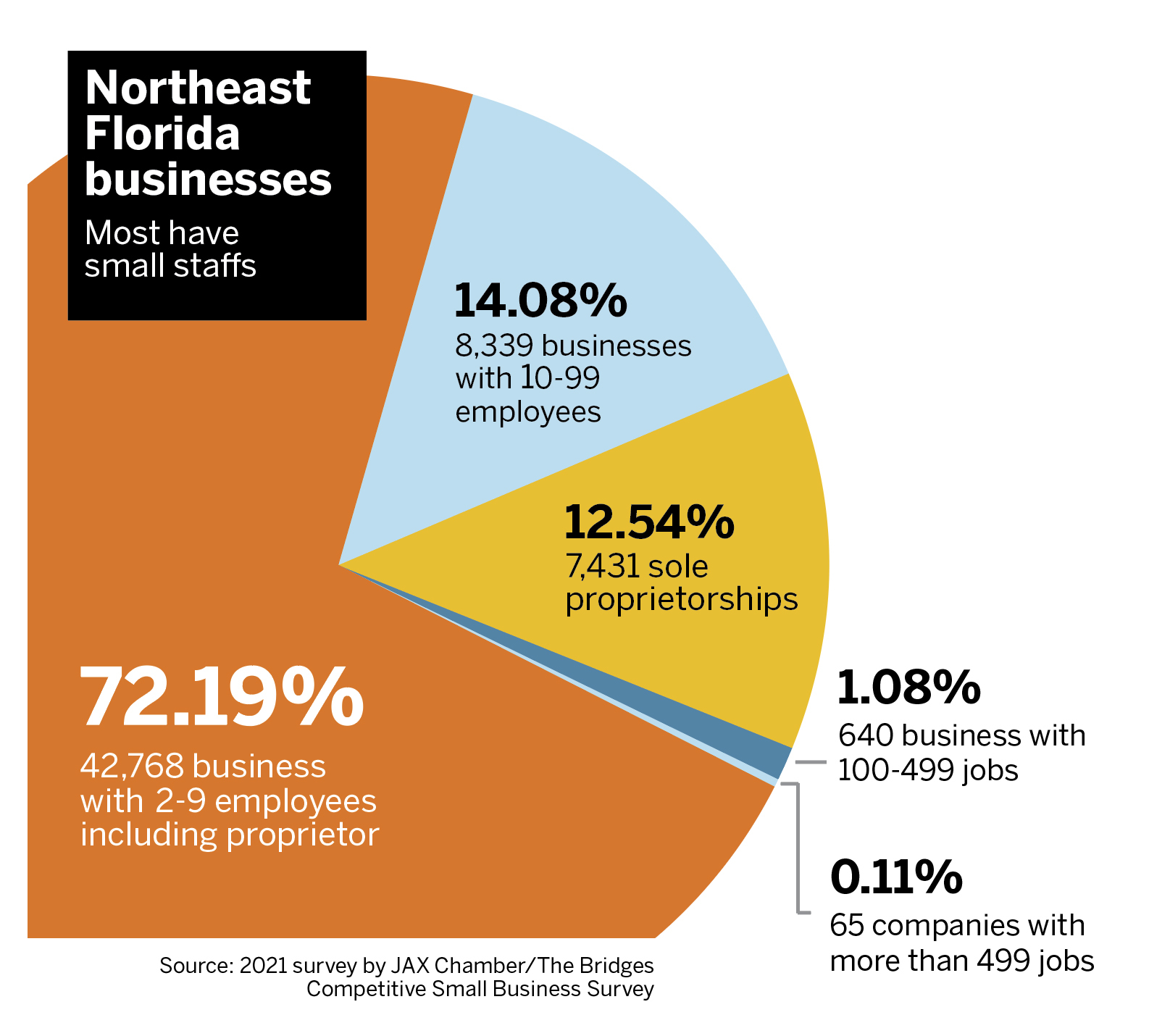 "The Jacksonville Daily Record delivers the business news, information and trends business leaders rely on to thrive and grow in this region's fast-changing economy. A salute to local businesses across the First Coast is at the core of what we do every day," said Jacksonville Daily Record Publisher Angela Campbell.
The region's small businesses are the backbone of the economy, said Daniel Davis, president and CEO of JAX Chamber.
"We have some large companies, but about 90% of our members are small business owners. They are what makes the economic engine turn in Jacksonville," Davis said.
Last year, Manifest Distilling in the Sports and Entertainment District celebrated the grand opening of its Cocktail Room as part of 904 Day.
This year, the organic craft distiller is offering a signature cocktail, the Manifest Mule, for $9.04 on Sept. 2 and Sept. 3.
"We will donate a portion of the proceeds to Groundwork Jacksonville to help support the Emerald Trail," said Jim Webb, Manifest Distilling general manager.
904 Day Strategies
The Wingard agency produced a guide to help businesses and residents promote the event. The digital guide, including downloadable graphics, more ideas for how to celebrate 904 Day and sample social media posts, is available at bit.ly/904Day2022. Strategies include:
• Encourage your customers to support you on 904 Day by sharing details on your social media.
• Change one of your social media profiles or header photos to a 904 Day graphic Sept. 4.
• Invite customers to leave a review for your business in advance of 904 Day.
• Post an update on your website about your 904 Day plans. If you are not open on Sunday, celebrate "904 Day Week" or "904 Day Weekend" instead.
• Offer a discount or package deal that aligns with 904 Day.
• Sell raffle tickets for a gift card or promotional giveaway in the days leading up to 904 Day and pick the winner Sept. 4.
• Create a 904 Day bucket list with your family and see how many items you can cross off between 9:04 a.m. and 9:04 p.m. Sept. 4.
• Post a list of your favorite Northeast Florida destinations, experiences or causes on social media.
• Visit one of the area's public parks, beaches or green spaces.
• Explore a new-to-you neighborhood.