Pete's Bar in Neptune Beach has changed a year after it was sold, but not that much.
Smoking indoors is no longer allowed.
Spacious new restrooms were built.
And on Dec. 10, Pete's will officially open the Backyard at Pete's Bar.
The 200-square-foot deck has a full-service bar, some high-top tables and seating and is decorated with potted plants. A logo with a portrait of founder Peter Jensen is painted on one wall.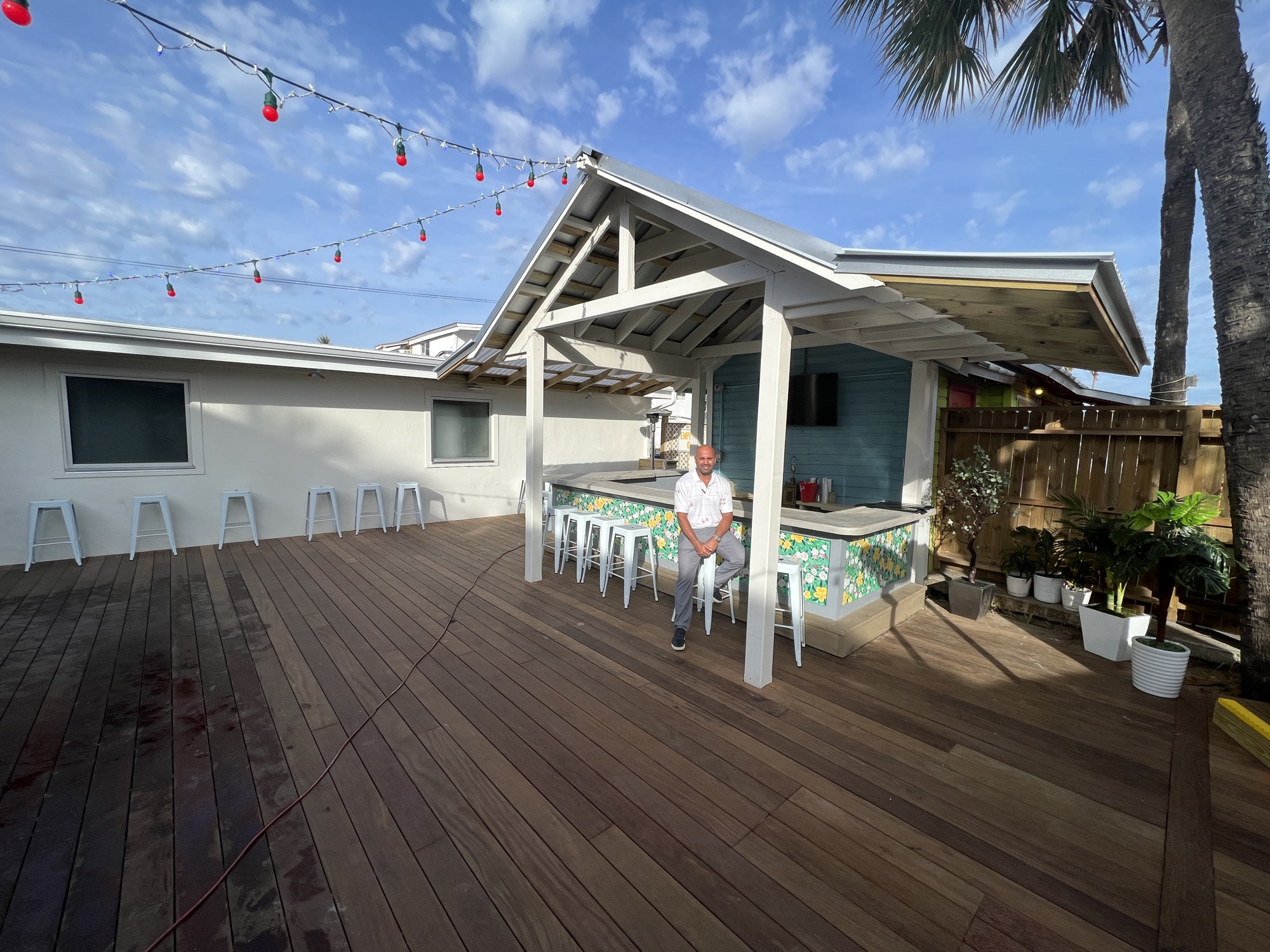 Though the Backyard is outside, smoking is not permitted.
The Backyard is actually that. It is constructed in the backyard of a neighboring house that was part of the purchase. 
It is the latest addition in the more than $600,000 that has been spent to refurbish landmark bar, said partner Shahab Derazi.
"It was important to make some changes but not so much that you change Pete's," he said.
"We wanted to bring it into the modern age. We wanted to make it a place where anyone from 21 to 81 can come in and enjoy it."
For those wanting to relive Pete's dive bar past, the original graffiti adorning bathrooms remains. At first glance, it is hard to find any changes other than the new hallway that leads to the new restrooms, smoking area and the Backyard.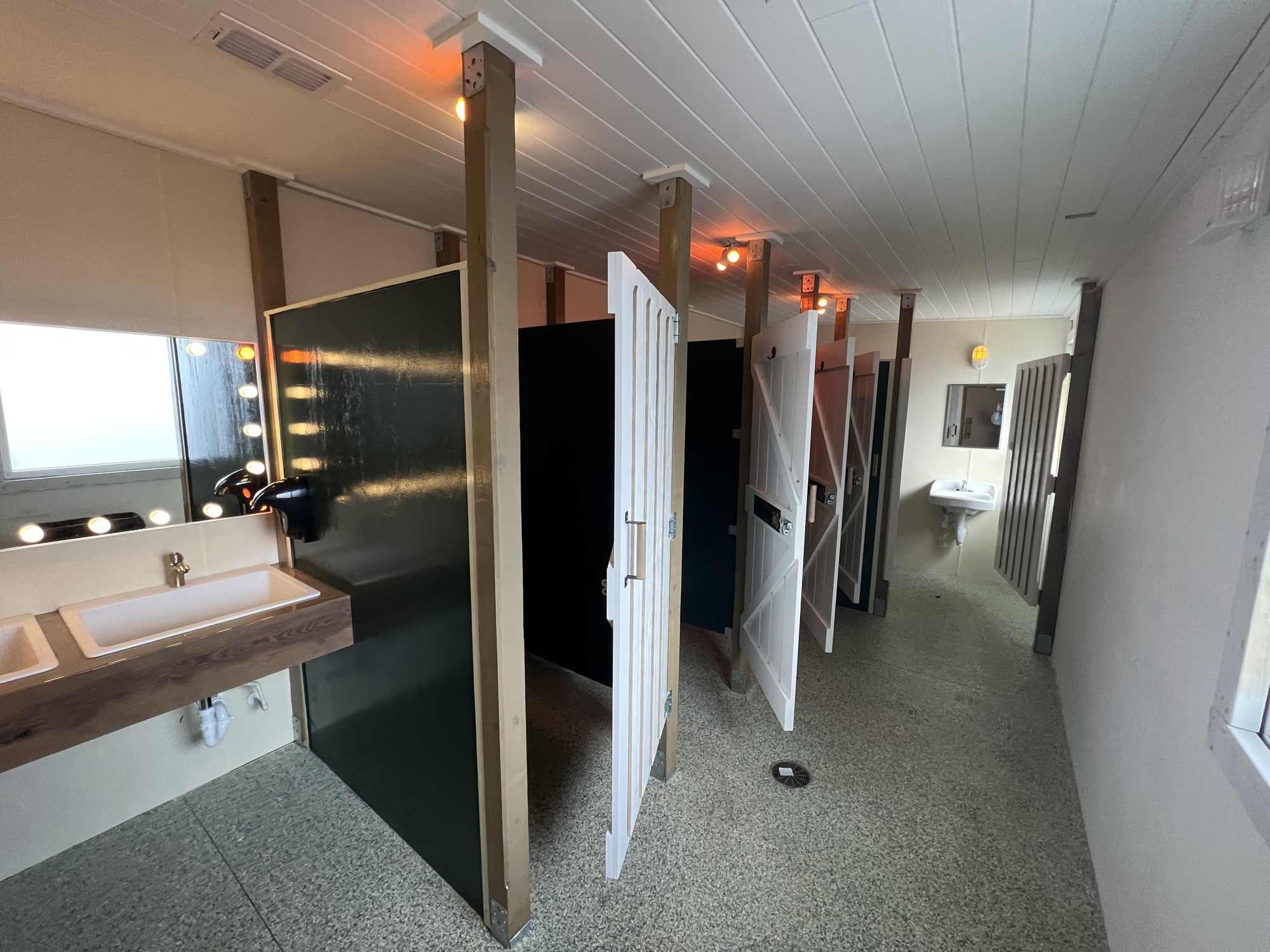 New ventilation equipment and plenty of scrubbing have removed the odor of nearly 90 years of cigarette smoke.
While there were some complaints about abolishing smoking inside the bar, most saw it as a positive. Derazi recalled a regular telling a bartender that although he was still a smoker, having to go outside caused him to smoke less while there.
With the smoke gone, Pete's, at 117 First St., is attracting more customers from nearby restaurants, Derazi said. 
Customers put their names on the restaurant's waiting list, then shoot pool or have a cocktail at Pete's and return when texted. Before, they would have returned to the restaurant smelling of cigarette smoke.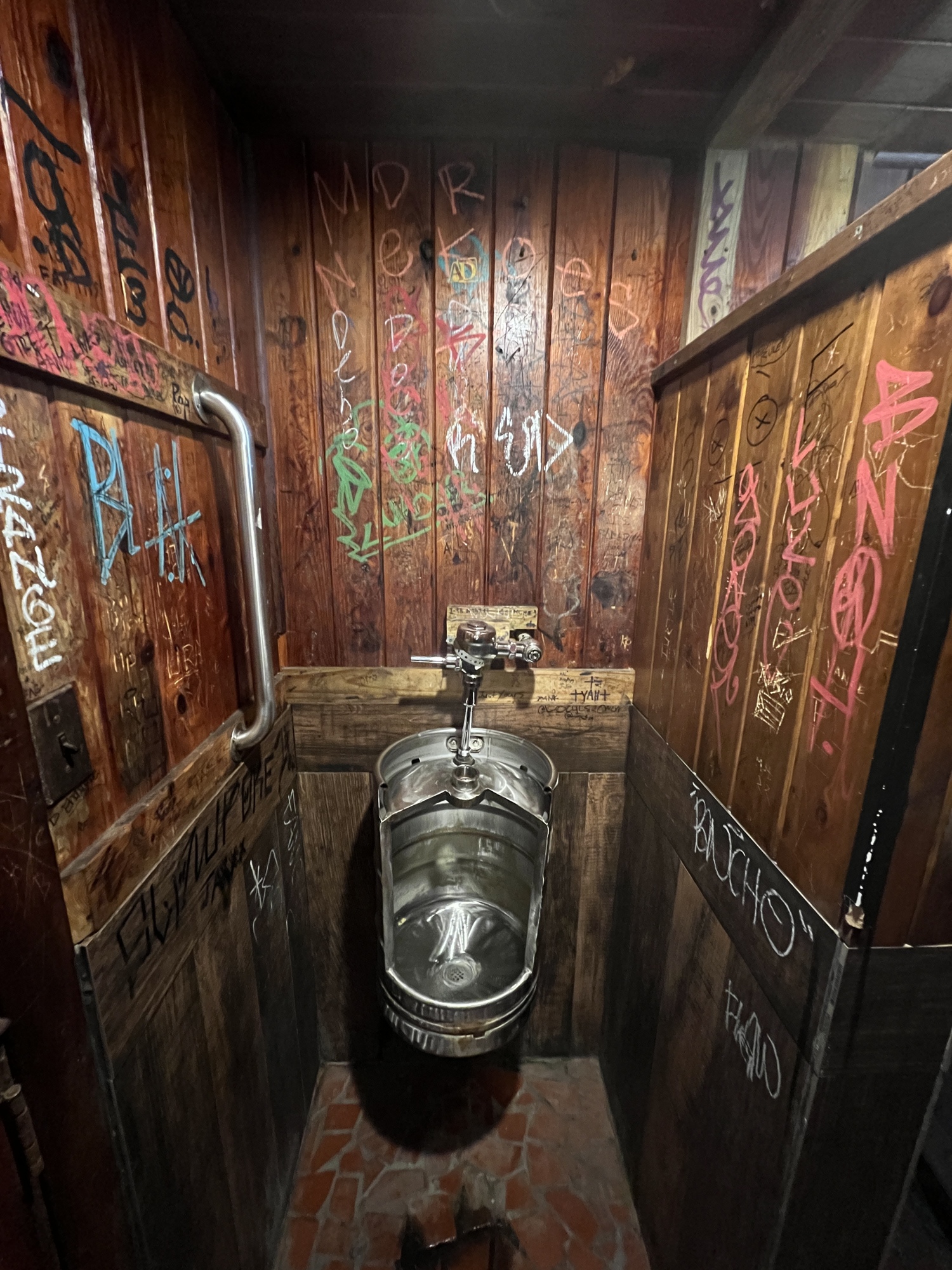 On Dec. 13, 2021, Pierre's LLC paid from $8 million to $10 million for Pete's Bar and the neighboring properties on Lemon Street, Robert Tilka said at the time of the sale. He is one of the partners.
Pete's Bar was founded in 1933 by Peter Jensen, who acquired the first liquor license in Duval County after Prohibition was repealed that same year. Records show the current building was constructed in 1938.
The bar is known for its economically priced drinks, Ping-Pong tables and 25-cent billiards. It also served as a point of inspiration for John Grisham's novel "The Brethren."
The official Backyard opening will be part of a ticketed Joys & Toys fundraiser from 1 to 5 p.m. Dec. 10, sponsored by the bar and Community First Cares Foundation. 
The goal is to raise $30,000 to benefit the Beaches Emergency Assistance Ministry, The HEAL Foundation and Beaches Go Green. A ticket is $20 and includes two drinks. An additional drink is available with the donation of a toy. Tickets are sold at here