Changes in consumer eating habits led to the closing of the Jumpin' Jax House of Food at 10131 San Jose Blvd. in Mandarin, says its owner.
The Jumpin' Jax House of Food will reopen a suburban location early next year in Butler Plaza near the Wounded Warrior Project building at 4899 Belfort Road when permitting is approved, said owner Howland "Howdy" Russell.
The restaurant is now focusing on takeout, delivery and corporate catering.
"It was 5,000 square feet. That wasn't useful. We couldn't fill it up," Russell said of the Mandarin location.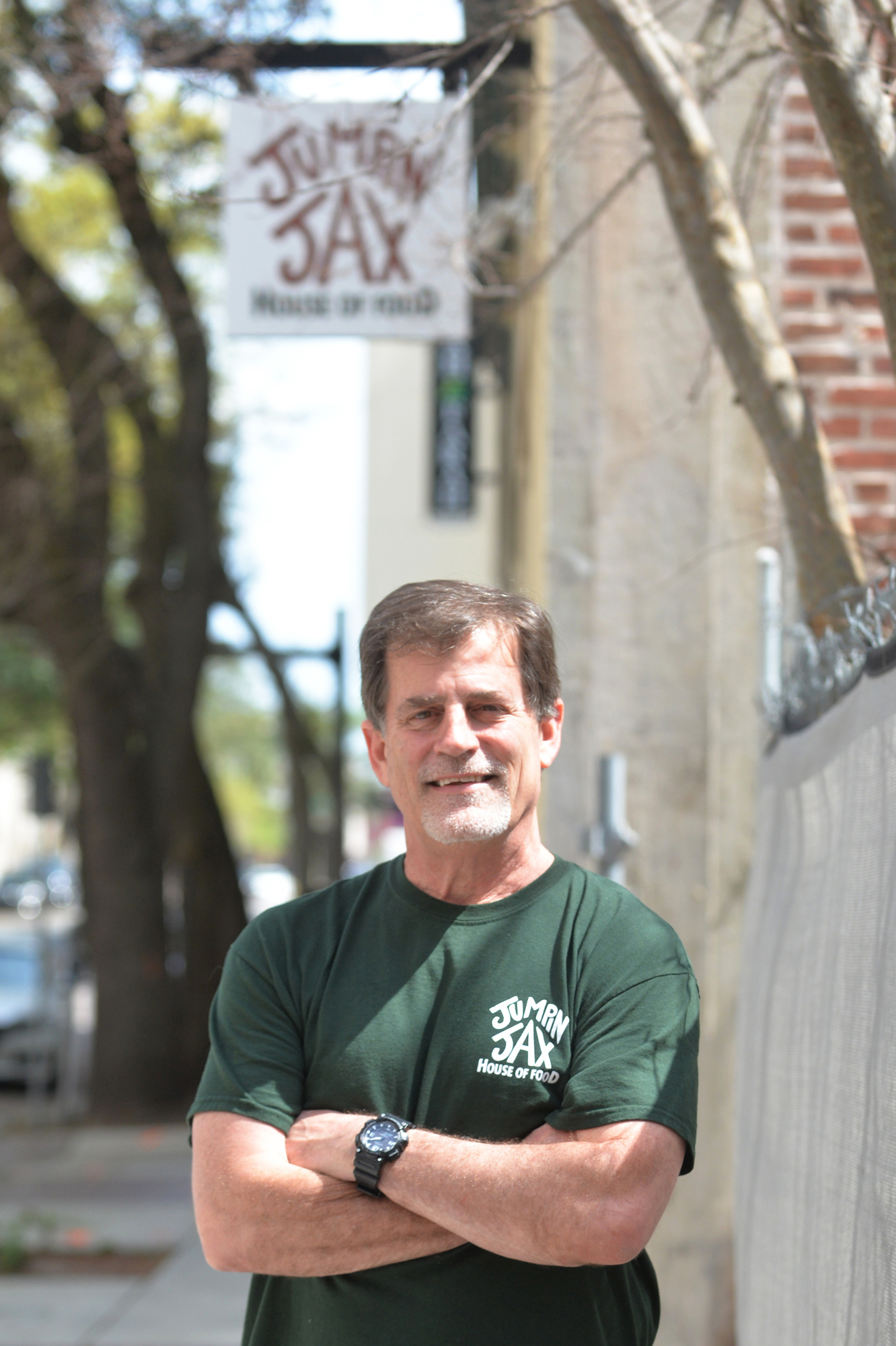 The new restaurant will be smaller and seat 60 to 80 people.
Since the coronavirus pandemic, customers often prefer to eat restaurant fare at home.
"If you are going to make it as a restaurant, you either have to have a full liquor license or a drive-thru," Russell said.
He foresees customers using delivery services to have food brought to their homes or offices.
Jumpin' Jax already is serving corporate clients in the Belfort Road and Butler Boulevard area by employing its large kitchen at the Downtown location at 20 W. Adams St.
The Downtown space was built by Florida State College at Jacksonville as a teaching restaurant for its culinary program. The kitchen is much larger than what is found in a typical restaurant, providing a staging area to prepare catering and delivery orders.
FSCJ operated the 20West Cafe training restaurant from April 2018 to June 2019, closing it because it wasn't performing financially. 
It leased the restaurant space to Jumpin' Jax House of Food, which opened there Jan. 6, 2020.
The rental arrangement with FSCJ is based on a percentage of sales rather than a fixed monthly payment, Russell said.
"When we do well, we pay a lot of rent. When we don't, we don't pay so much."
Russell said the Belfort hours will be similar to those of Downtown, which are daytime Monday-Friday.
He said he is actively looking for locations from Five Points to Fleming Island to open new Jumpin' Jax House of Food restaurants. 
Jumpin' Jax sells burgers, sandwiches, pizzas and salads.
"We are looking for a restaurant-friendly landlord," he said.
A year ago, the company closed its location at 1021 Atlantic Blvd. in Atlantic Beach.