The Downtown Review Board voted Dec. 8 to advance Corner Lot's historic Jones Bros. Furniture Co. apartment and retail adaptive reuse project and a developer's final plan to transform the former Pratt Funeral Home at 525 W. Beaver St. into 13 apartments and a restaurant.
Jones Bros. Furniture Co.
Corner Lot's plan to transform the historic Jones Bros. Furniture Co. structure and build a seven-story addition for apartments and retail was approved 6-0.
The San Marco-based developer is leading the project to restore and adapt the Jones Bros. building at 520 N. Hogan St. into 29 apartments, a residential lobby, a co-work office suite and building utility space.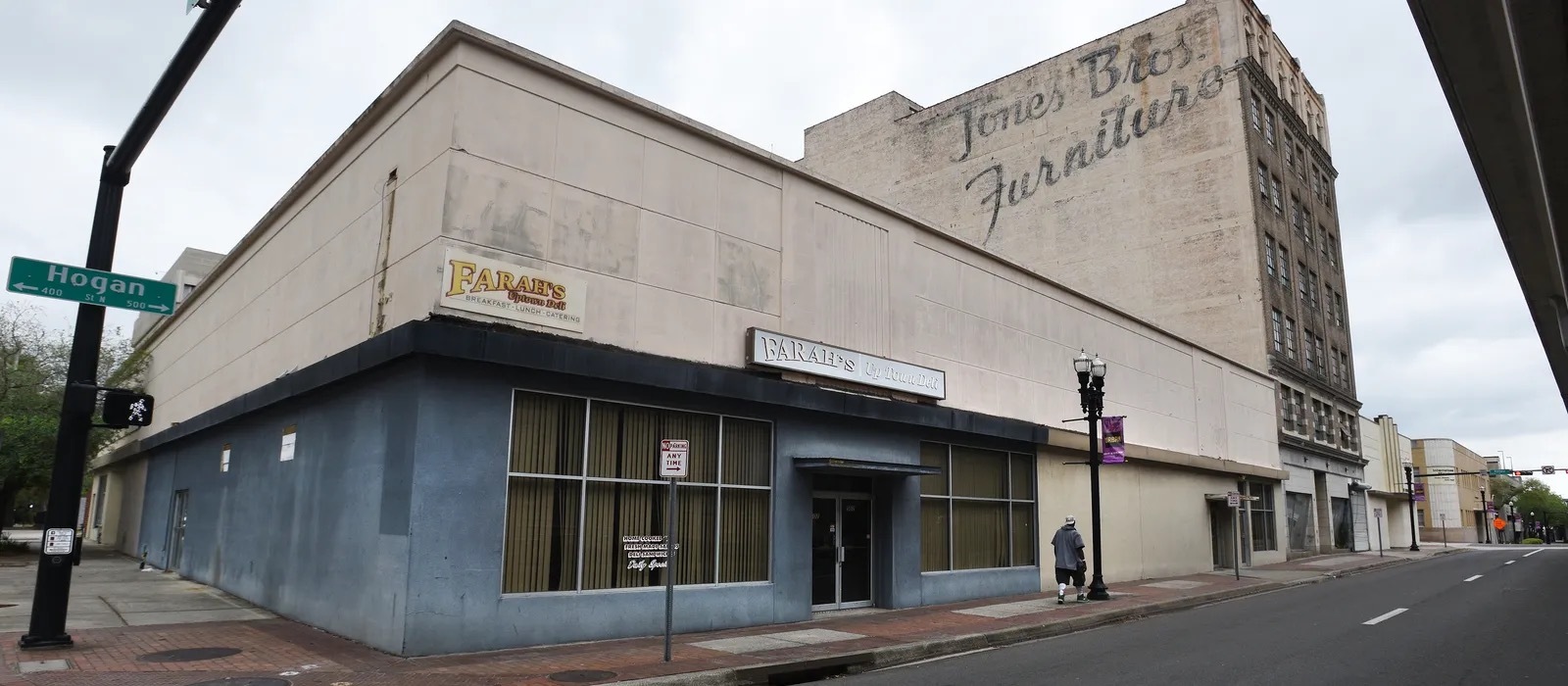 Board Chair Matt Brockelman said the density and retail of the adaptive reuse project will be a model for developers.
"I think you've created a huge value proposition for residents and saying, just like the BeltLine (urban trail network) in Atlanta, this is going to be our new oceanfront property in Jacksonville," board member Frederick Jones said.
The proposed new construction would include 148 apartments, 8,807 square feet of commercial space and 25 interior parking spots, according to the DDRB staff report. 
The latest proposal would double the number of apartments originally planned in the new construction. 
Board member Gary Monahan called the design and its interaction with the 30-mile urban multiuse Emerald Trail, planned to run in front of the building, "a beacon and an asset for Hogan Street and the Urban Core."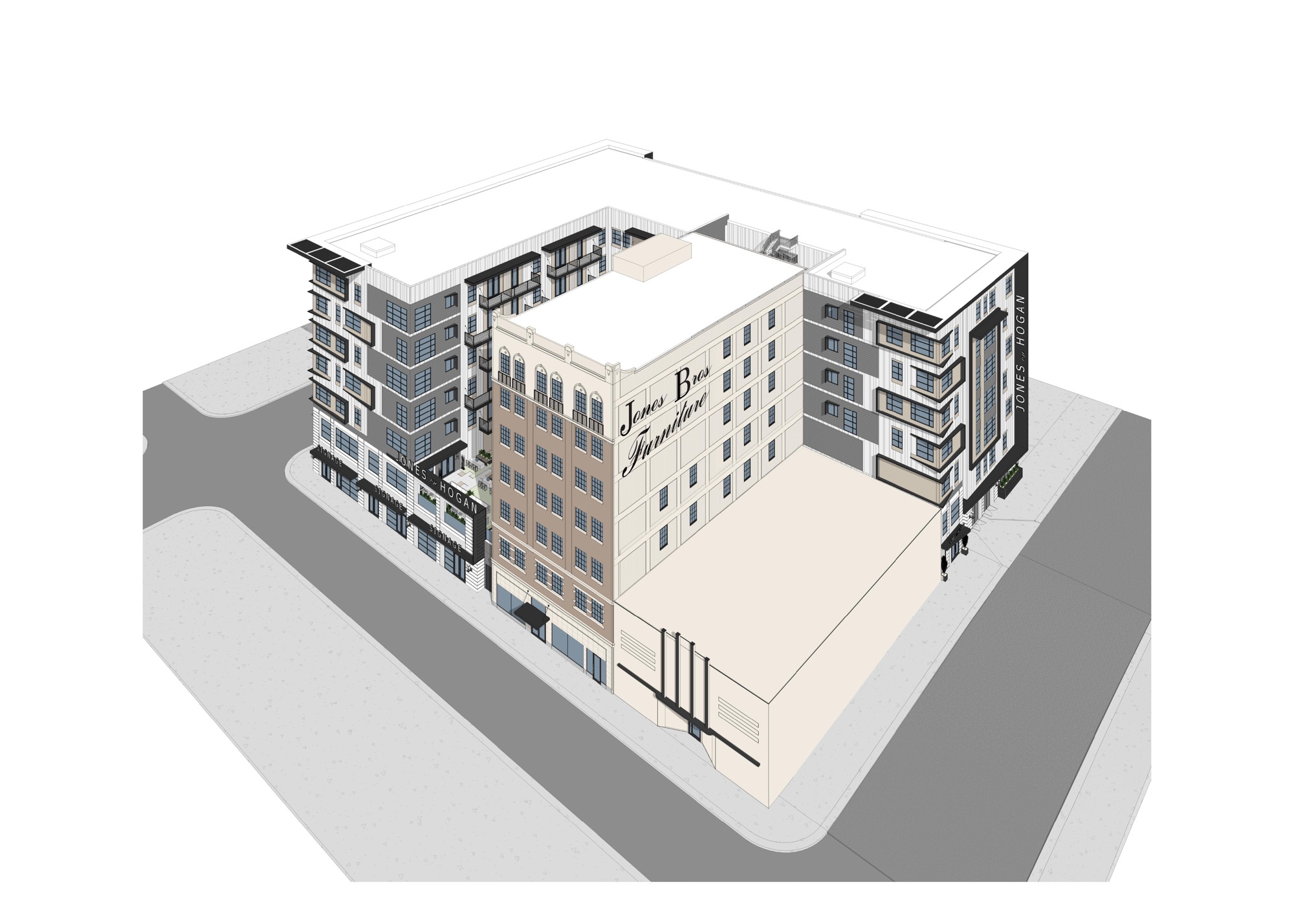 Project designers Bruce Werner, principal architect with Bold Line Design, and Robbins Design Studio Principal Brooke Robbins said the roughly 150,000 square feet of new construction will be precast concrete. 
The historic Jones Bros. Furniture Co. wall sign will be restored and an amenity deck connecting the new and historic buildings will be accessible for residents and the public through separate entrances.
Corner Lot Senior Project Manager Billy Zeits said the retail space is being considered for a restaurant and a fitness center for residents and possibly public access.
Board member Joseph Loretta is operations manager for the Halff Associates engineering and architecture firm, which is contracted on the project. He abstained from the vote. 
Bill Schilling, an engineer with Kimley-Horn and Associates Inc., also abstained because his firm has worked on other Corner Lot projects.
LaVilla Place
The board also voted 7-0 to approve developer Eric Adler's proposal to restore and adapt the former Pratt Funeral Home at 525 W. Beaver St.
The project would convert nearly 7,000 square feet of the 106-year-old funeral home into 13 apartments and add restaurant space. 
The project will have a courtyard feature, as well as a space for outdoor pop-up retail. 
Duval County property records show the two-story building is 10,603 square feet.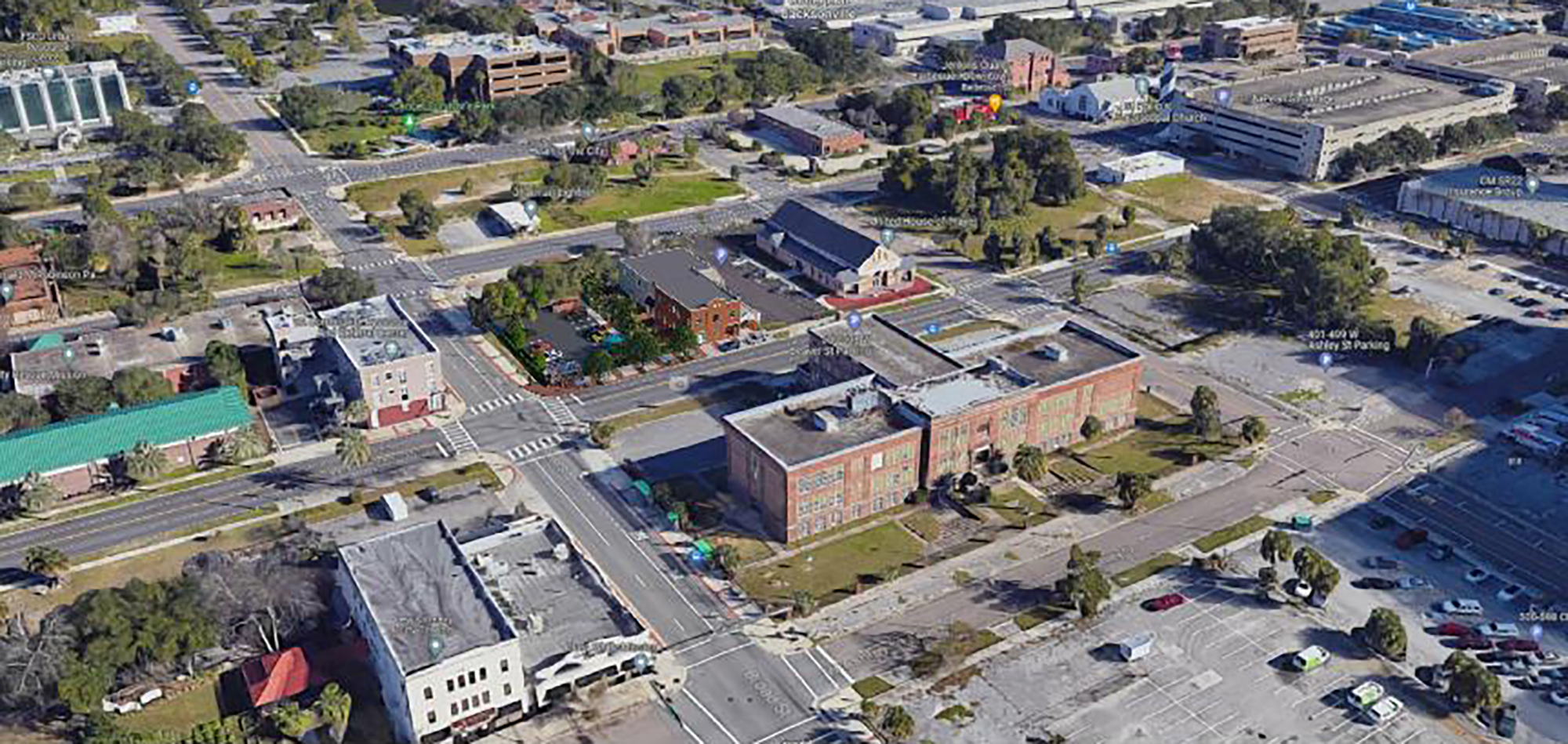 Adler said previously he has a verbal commitment from a retail tenant at another property managed by Silver Street to open a small-plate restaurant and wine bar in about 1,000 to 2,000 square feet of the vehicle bay attached to the funeral home.
The building is west of the United House of Prayer for All People church and across West Beaver Street from Old Stanton High School. It's in Downtown's North Core district and borders LaVilla. 
The Pratt Funeral Home was established in 1900. The business moved to 525 W. Beaver St. when the building was constructed in 1915-16. 
In 1943, it became Hillman-Pratt Funeral Home and then Hillman-Pratt & Walton from 2002 until it closed in 2019. 
Business pioneer Lawton Pratt also was a founder of the Florida Negro Embalmers and Morticians Association. 
It was designed and built by Joseph Haygood Blodgett (1858-1934), an African American self-taught architect and builder. It is one of the last standing commercial properties Blodgett designed in the city.
The board is giving Adler five years from receiving the building certificate of occupancy from the city to submit design plans for a vacant parcel at Broad and Beaver streets that is part of the project site.
The DDRB amended the condition passed at conceptual review in September that gave Adler three years from the design approval to submit plans for the parcel after the developer called the timeline "too aggressive."
Board member Bill Schilling abstained from the vote.