A building designed by architect Henry John Klutho that served as Florida's first Cadillac dealership sold Dec. 5 for $1.825 million.
 Property investor Chris Hionides sold the former Claude Nolan Cadillac dealership building at 937 N. Main St. through Shoppes of Lakeside Inc. of Mayport.
The buyer was Ollivanders Downtown LLC, a company working through Contega Business Services LLC.
DLP Lending Fund LLC of St. Augustine issued a $1.098 million balloon mortgage.
The Ollivanders Downtown name was filed with the state Oct. 13, 2021. Its manager, Contega Business Services, is housed at the Driver, McAfee, Hawthorne & Diebenow law firm Downtown.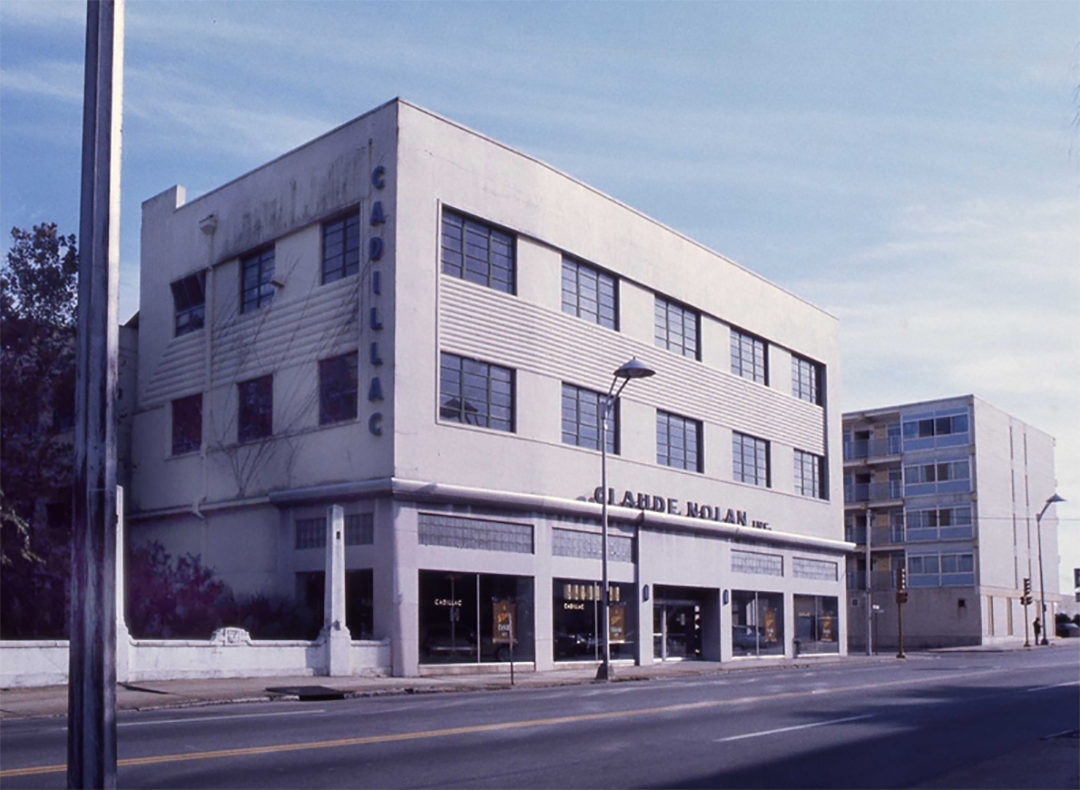 Contega.com is a website under construction but says it provides entity formation services and entity maintenance services, including registered agent services and fictitious name registration.
William M. Hammill II, partner and vice president of operations at Driver, McAfee, Hawthorne & Diebenow, signed the mortgage for Ollivanders.
Representatives from the law firm declined to comment on the building's use.
The transaction was brokered by Elias Hionides and Richard Trendel of Petra.
The structure was built in 1912 in Klutho's Prairie style. The facade was redesigned in 1948 by W.A. Moore Jr. 
In 2021, the Jacksonville Historical Society listed the building among 22 endangered historic buildings in the city.
Property records list the building as 38,971 square feet. The building's taxable value is $286,063.
Claude Nolan, son of former Jacksonville Mayor George Nolan, opened the dealership in 1905 on East Church Street. After moving into the North Main Street building the dealership remained at that Downtown location until moving to Southside Boulevard in 1985.
"Unique buildings like this one has layers to the sale that make the process fun," Elias Hionides said.
"Of course there was the architectural element of it. I consider myself an advocate for historic preservation. To find new buyers for properties like this it is a nice feeling to know the building will get a new chapter."
Klutho helped in the reconstruction of Jacksonville after the Great Fire of 1901 destroyed Downtown. Among his works are the St. James Building, now City Hall, and the Porter House Mansion.