What do you know about how to invest during the recession right now? If you're comparing it to anything like the 2008 crisis, think again. They're calling this a white-collar recession, which is completely different from a housing bubble. It was brought on by the pandemic and is having lasting effects on the global economy. 
The current recession has been telegraphed, and we've had ample lead time to prepare our strategies. People are in the position to take control of their finances and not be victims to the rising costs of living or changing economic landscape. How you come out of this recession, can either set you up for more tremendous success or put you behind. Where do you want to be? Ahead, right? Here's how: Invest in Rental Properties with JWB. 
How to get ahead of the recession
Risk Mitigation with Rental Properties
Risk mitigation is key, especially during inflationary times, and rental properties are a great avenue to do this. Why? Because when it comes to having your money hold its value (the primary problem with this recession being inflation), you don't want to have your money in cash, you want it to be in an asset class that can adjust better to the changing landscape and not be as affected. Stocks and bonds are other options for this but don't have nearly the same ROI as investment properties. Cash may feel like a safer option in most cases, but it is not always the most profitable option during inflationary periods. 
Taking control of your finances in uncertain economic climates can give you peace of mind, allowing you to focus on other areas of life. Despite the current situation being far from ideal, having knowledge about how best to approach it can help lessen some of the anxiety associated with dealing with recessionary pressures. 
Understanding the value of single-family rental properties
Investing in rental properties isn't all you need to know though. You could invest in luxury homes, multi-family units, or short-term rental properties like Air bnbs or vrbo. But when it comes to navigating recessionary times, investing in single-family long-term rental properties is key.
Single-family rental properties are often said to be recession resistant due to the benefits they provide. These properties (like those we specialize in at JWB) can generate steady income, even when other asset classes like stocks and bonds suffer during a recession. Furthermore, those investing in single-family rental properties benefit from the additional value and capital appreciation potential of owning real estate. Further, these properties tend to be more resilient than multi-family dwellings during economic downturns since vacancy rates are typically lower and rent prices remain more stable.
Partnering with the Right Investment Team
If you've looked at any news source recently, you know that companies are making layoffs left and right. Even huge global conglomerates like Google have cut 12,000 jobs, just to give you an idea of how unstable the job market can be. Here at JWB, we took a different approach.
When faced with the prospect of a recession: we chose to preserve our culture and team instead of sacrificing them for short-term cash gains. This decision demonstrates the value of long-term planning and investing in the JWB team, which will ultimately provide a competitive advantage. We've been able to foster an environment of trust and stability, allowing employees to focus on doing their best work and gain the experience to better help our clients succeed in all of the potential economic possibilities that lie ahead. 
Investing in Rental Properties during this Recession
It's no doubt that the recession causes a myriad of emotions: concern and fear. But it doesn't have to consume your financial strategy. If the idea of coming up with a rental property investment strategy by yourself frightens you, we can help. JWB has had consistent stable growth with our property investments and we can help you do the same with our curated properties and vertical integration strategy. Take a look at what we have to offer to jumpstart your investment journey.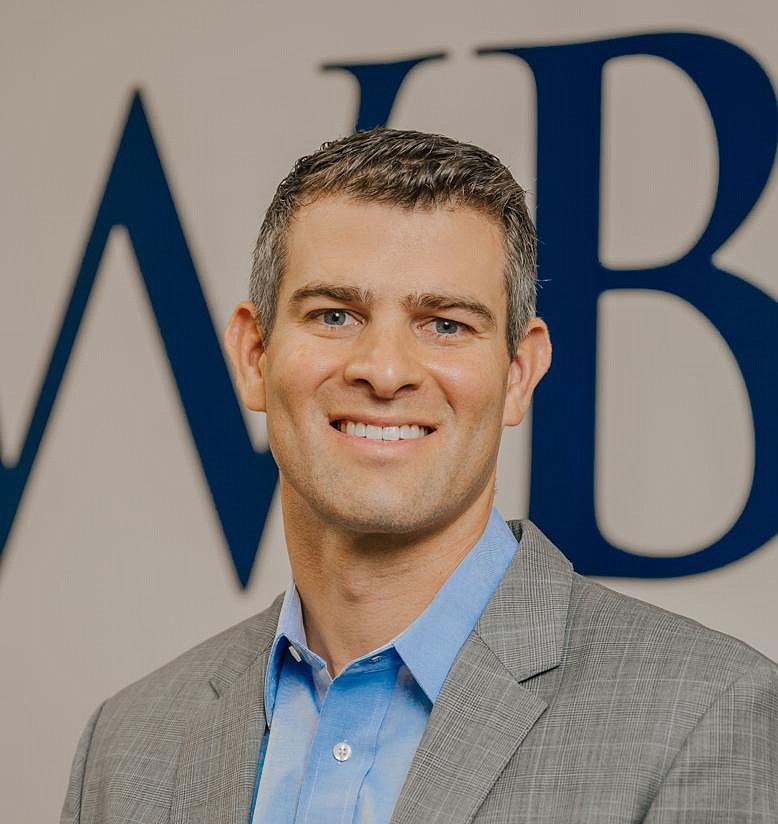 I love to talk about investing in rental properties! You'll often find me hosting the weekly Not Your Average Investor Show, contributing to the JWB Real Estate Capital blog, and in our Facebook group connecting with the community & sharing insights.