After 39 years in two locations among two Northeast Florida counties, Black Creek Outfitters announced its imminent closing Jan. 30 on Facebook and in an email to customers.
The email was titled: End of an Era.
Even though the specialty outdoor retailer was profitable, the uncertainty of the supply chain along with a $3 million offer for their Jacksonville property convinced Joe Butler Sr. and Joe Butler Jr. it was time to sell and close.
The blackcreekoutfitters.com site said the family received an offer for the property in September and unsuccessfully searched for a satisfactory new location.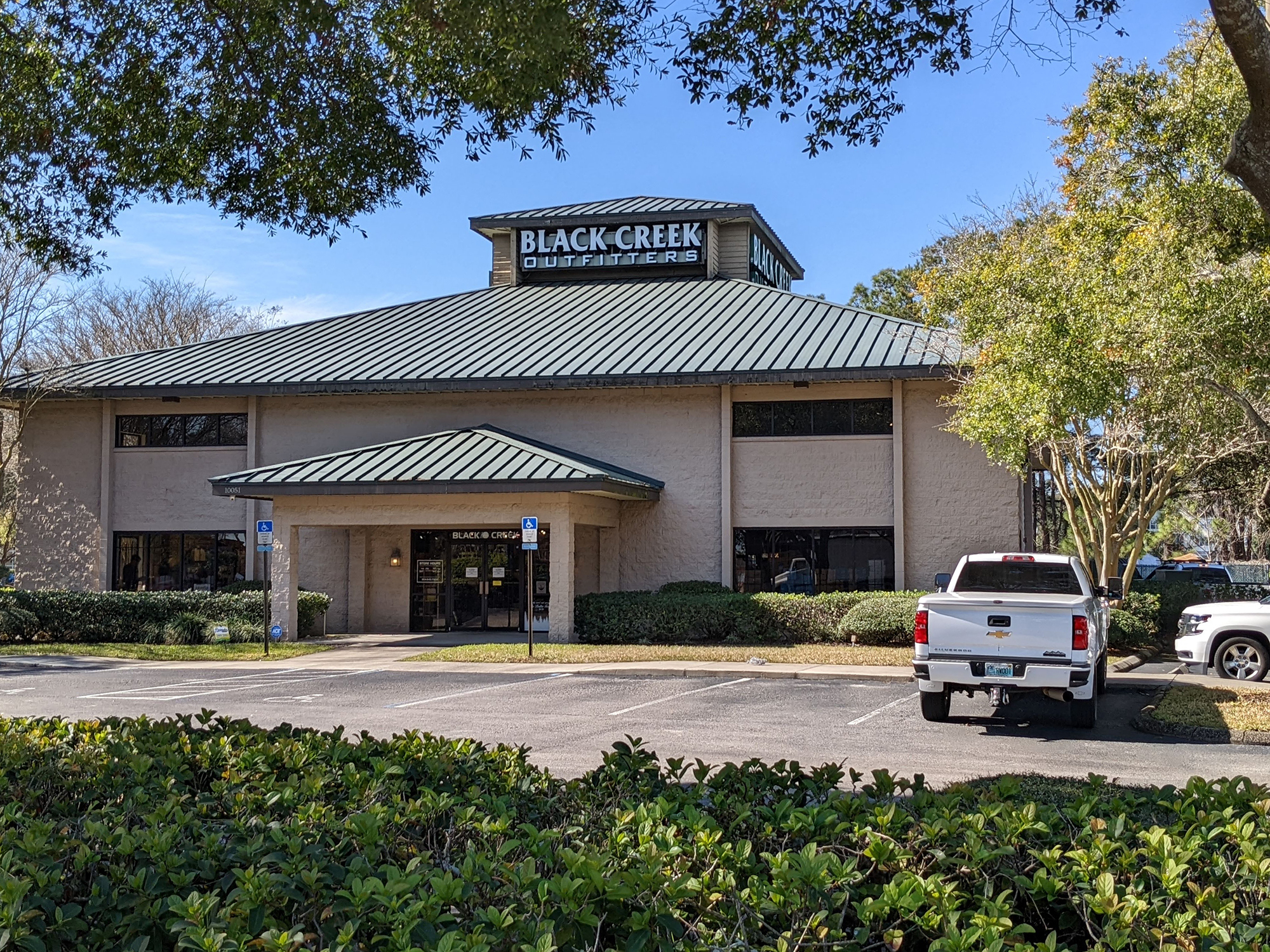 The Facebook announcement and email traveled quickly through the customer base. The next day the family was preparing for the going-out-of-business sale that begins at 10 a.m. Feb. 3.
"We are de-merchandising the store," said Joe Butler Jr. on Jan. 31. The store's entire stock of kayaks, stand-up paddleboards, car racks, apparel, sportswear, footwear and accessories must be liquidated.
Joe Butler Sr. and his wife, Helen, sold the building and property at 10051 Skinner Lake Drive for $3 million to real estate investment company VDM Orange Retail LLC of Orlando.
Butler Jr. operates the store with his wife, Liz, and six employees that he refers to as his Black Creek family. Over the years there have been more than 240 members of that family, he estimated.
Products including clothing, shoes and outdoor accessories were being moved around the store for easy access for the customers who will be looking for savings of up to 50%.
"All of the good stuff is going to be gone after the first day," he said.
The launch
Joe Butler Sr. had been a CPA before he decided he wanted a change. He saw windsurfing as a new activity among young people and opened Wind Surfing Orange Park on Kingsley Avenue in Clay County in 1983. 
He soon found that young people were captivated by skateboards and the first store became Board City in 1985 and moved to Blanding Boulevard across from Orange Park High School.
"I would have gone out of business in five years if I had stayed with windboards," Butler Sr. said.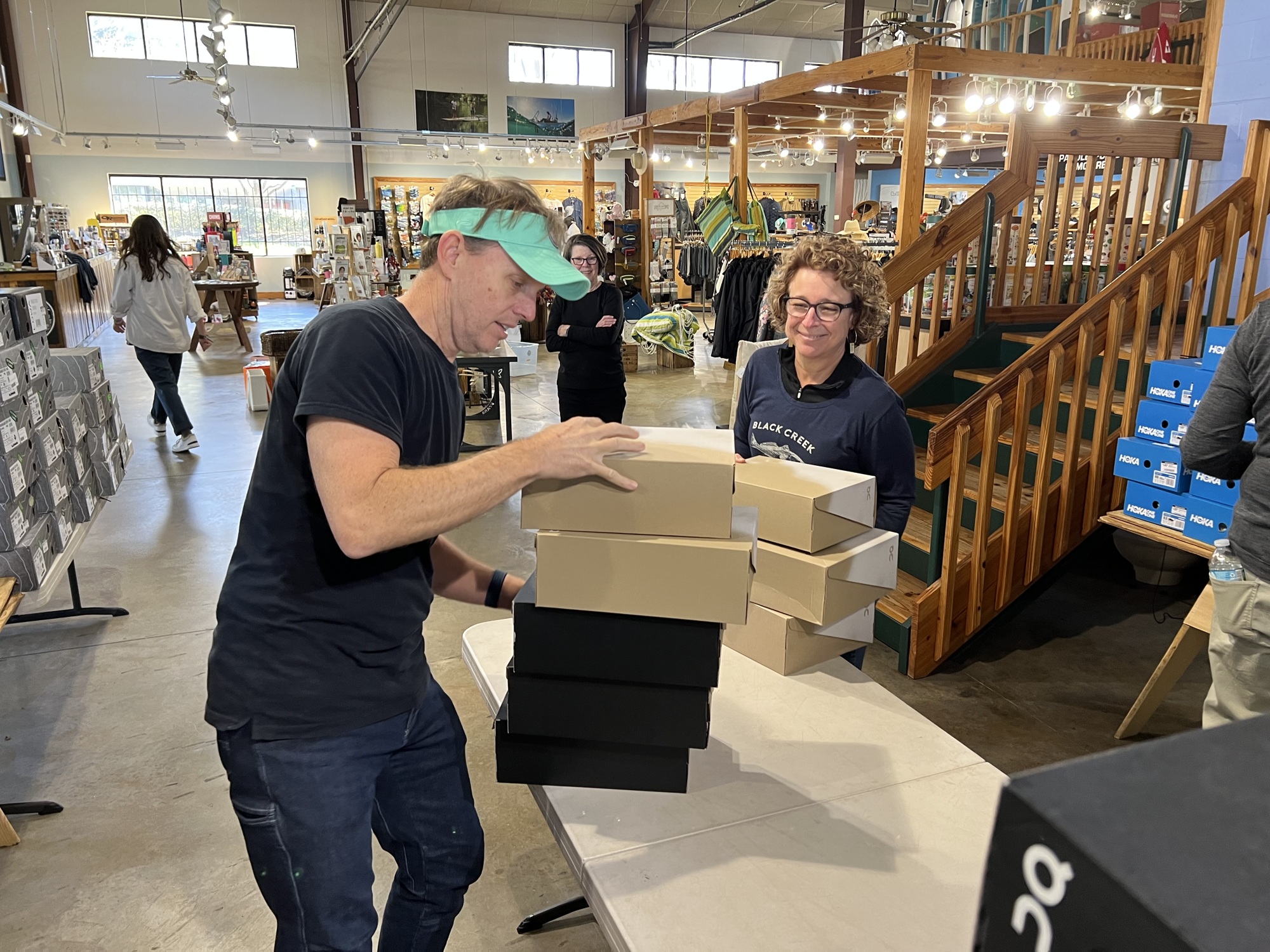 About that time, young Joe and his younger sister, Rebecca, and brother, John, were growing up. The family constantly was replacing hiking shoes and other outdoor gear. 
It was then Butler Sr. decided to expand into the outdoor recreation business and form Black Creek Outfitters in 1990.
"What was driving our profits were not the hardcore enthusiasts. The clothing came to be wanted by the general customer. People wanted casualwear. We rode all of those trends," he said.
Black Creek Outfitters was not on Black Creek in Clay County. Rather, the twisting, backwoods stream conjured a perfect brand, Butler Jr. said.
For awhile, the Butlers ran Board City and Black Creek Outfitters out of the same building. One store led into the other. 
Butler Sr. was amazed when sales showed that many of their customers were driving to Orange Park from Ponte Vedra and Jacksonville Beach.
The family knew it needed to move closer to its customer base before a competitor did. 
They kept the Orange Park store until 2006 when they sold it to a couple of longtime customers.
The landing
Black Creek Outfitters opened in 1997 on Skinner Lake Drive, opening in a relatively undeveloped part of Duval County along Butler Boulevard.
The location had one important draw – Skinner Lake.
Water access is important when demonstrating and selling watercraft, and giving lessons for using it.
In Orange Park, they took customers to Doctors Lake, about a 10-minute drive from the store.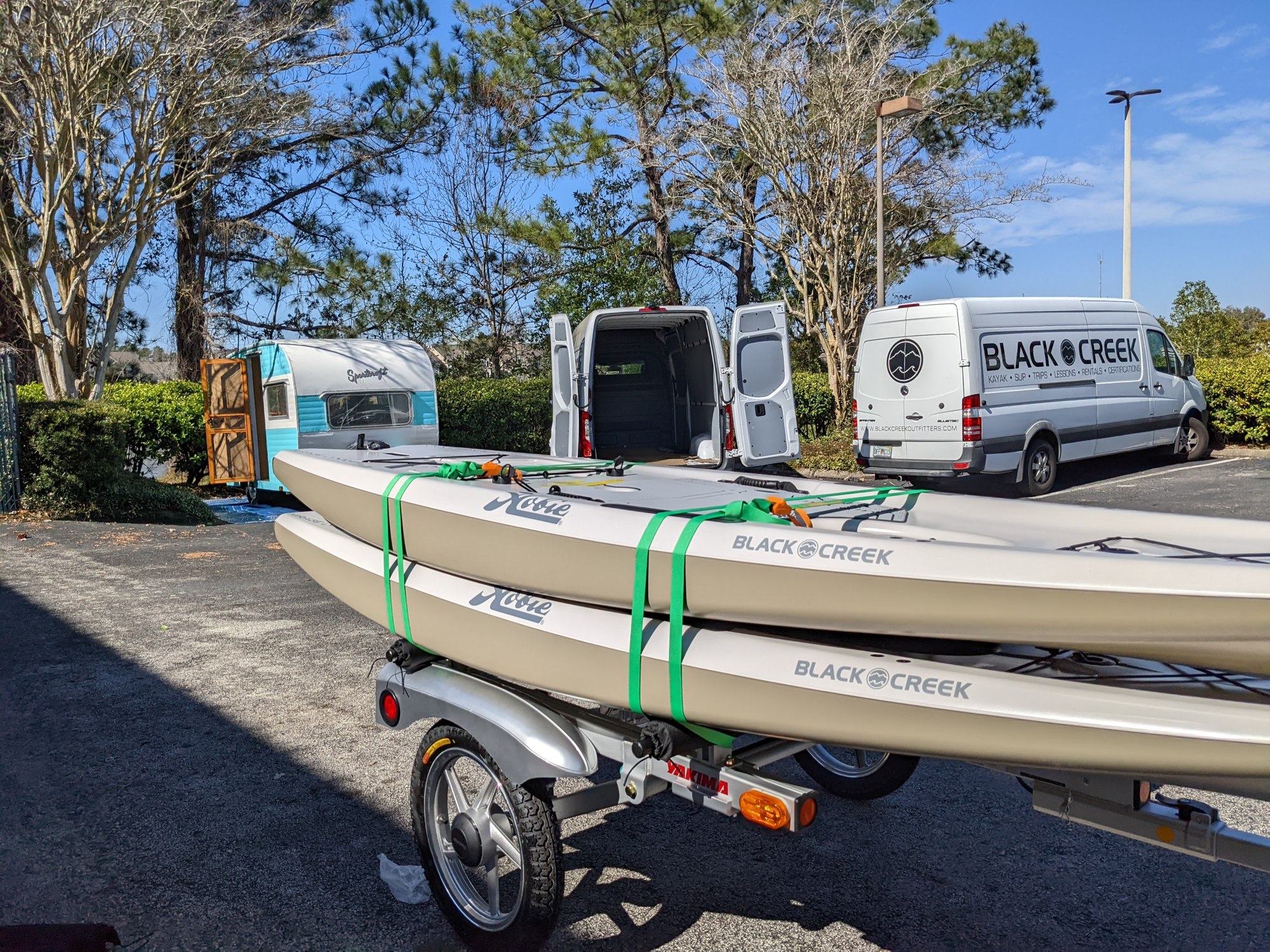 Kayaks were evolving from long, thin vessels to easier-to-navigate boats that didn't involve a long learning curve. 
"These first kayaks were not beginner-friendly. It would be like trying to learn to ride a bicycle on a triathlon bike," Butler Jr. said.
Kayaks have evolved into an inexpensive, one-person craft that gave those on a budget access to the water. They now are outfitted for comfort and ease of use. 
Pedals replaced paddles, freeing arms and hands for taking pictures or fishing. Butler Jr. estimates 60% to 65%% of his kayak sales are pedal kayaks.
"The experience so exceeded their expectations," he said of those trying to pedal a kayak for the first time.
"They have what I call 'the little kid grin' when they realize that it is so easy and more comfortable than they expected," he said.
Butler Jr. is emotional when he recalls the sacrifices his parents made for the business.
They mortgaged their home and invested their savings. Working with the Small Business Administration, they were able to land a loan with what was thought to be a low interest rate at the time – 10.9% – to develop the building. 
They paid $300,000 for the 1.17-acre site in December 1996. Building permits show 1997 construction project costs of $578,500.
Then they had to fill the 13,910-square-foot showroom.
"One of my Dad's favorite sayings is, 'You can't sell out of an empty wagon,'" Butler Jr. said.
The family developed personal relationships with sales representatives by inviting them home for one of Helen's home-cooked meals. That played a role in suppliers extending credit at the start, he said.
The location proved popular not only for customers, but for the biggest retail development in the county.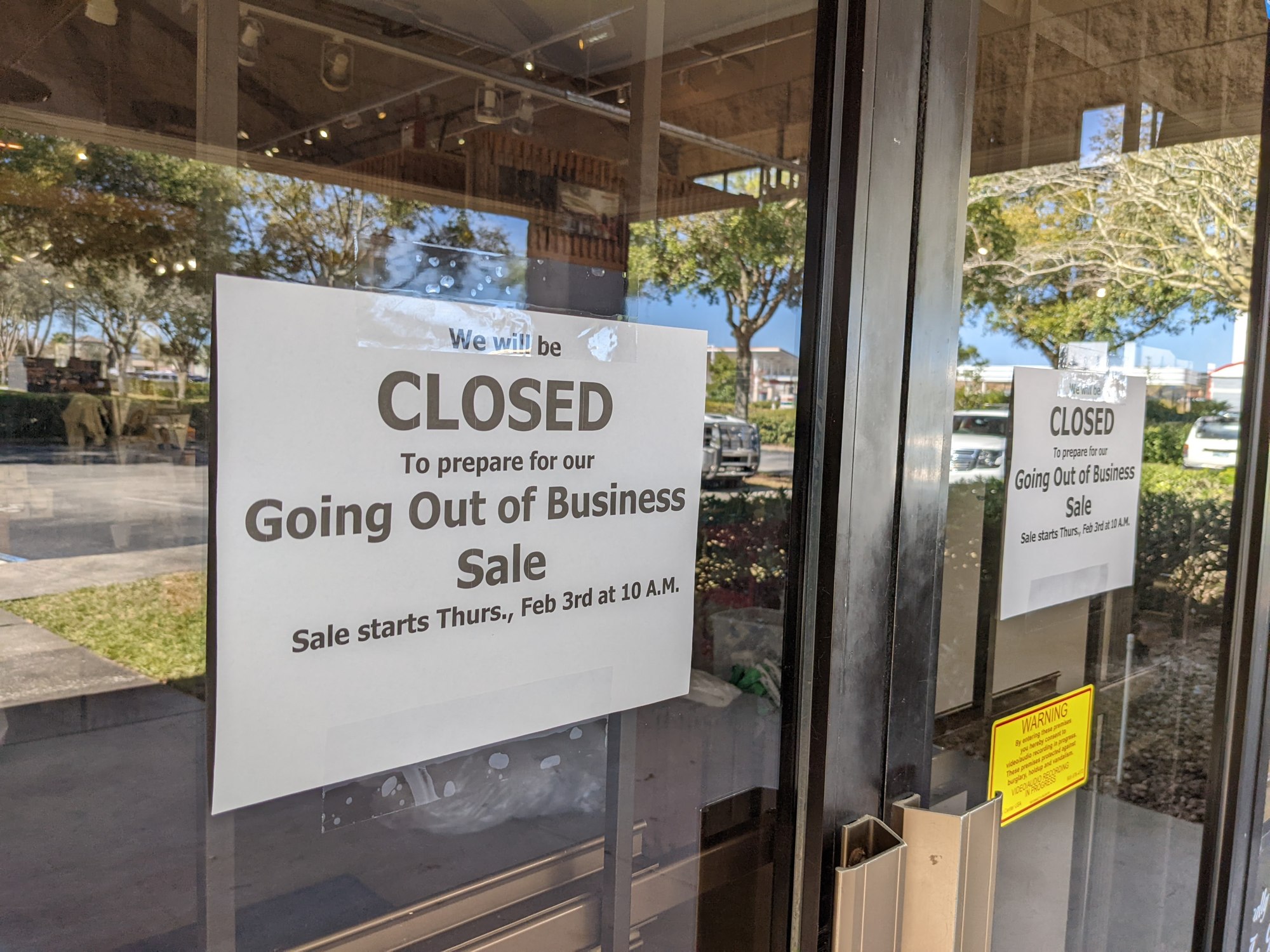 Costco opened in 2000, followed by St. Johns Town Center in 2005. Sporting goods stores opened in the development, including REI – Recreational Equipment Inc. in The Markets at Town Center. 
The landlord recently added a kayak launch to the lake behind the center for use by REI and other tenants.
Butler Jr.'s parents left the business to Joe Jr. and Liz to run in 2009 and have retired to Balsam, North Carolina. They returned for the going-out-of-business sale.
The end of the course
For the past 10 years, Black Creek Outfitters has had steady growth. 
Butler Jr. said sales of $2.4 million in 2019 prompted him to double the size of its off-site storage space in early 2020. 
When the coronavirus began to spread in March 2020 he was aware of it, but signed the papers anyway. 
Butler Jr. said he thought it was one of his biggest mistakes.
"The first month, I thought we were going out of business."
The pandemic had the opposite effect as many employees were sent home to work and sought outdoor activity as the virus stymied large gatherings at work and at play.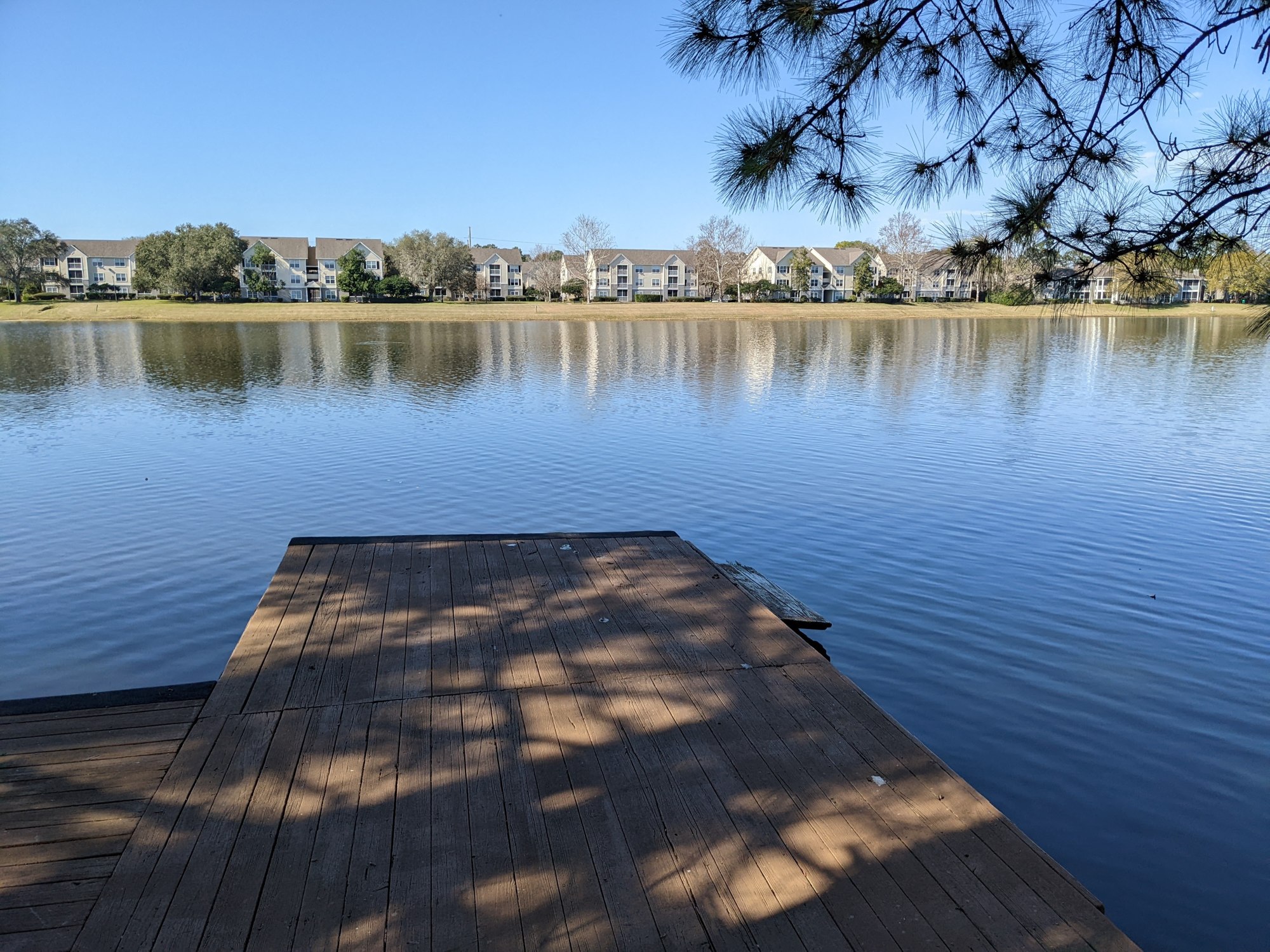 "For the next five or six months, we couldn't keep anything in stock. As soon as it came in, it went out," he said.
Black Creek Outfitters had sales of $3.2 million in 2020 and $3.5 million in 2021.
"People were coming in saying ... now we are stuck in Northeast Florida and I need to buy something to play with here," he said.
Still, the factors that led to closing were economic.
The supply chain challenges raised questions about whether Black Creek could keep its goods in stock. 
The 25-year-old building represented a fixed cost. To find a new location with space to sell large kayaks and paddleboards and next to water for demonstrations proved to be too costly.
"Even if we shrank in size to 4,000 square feet our rent would have been two and a half times what our mortgage is," Butler Jr. said.
The Butlers were paying an estimated $13.50 a square foot and smaller accommodations were coming in at more than $35.
Downsizing also didn't present the right image, he said.
"There might have been a customer perception asking where we were going and how we were doing. It would have been like we were going from an 'A' building to a 'B' building rather than us moving up from a 'B' to an 'A.' "
Now 53 and 48, Butler Jr. and Liz Butler consider themselves young enough to try something else after a few months off. They have two daughters in high school.
"As Liz says, working retail in a pandemic is like working in dog years," Butler Jr. said.
Vacations will involve outdoor activities and visits to national parks. There also is plenty to do on the water near their Nocatee home.
"I have a lot of toys in my garage and now I'll have some time to play with them," he said.