The city issued three building permits Feb. 23 totaling $24.55 million for foundation and demolition work for the new Jacksonville Jaguars Sports Performance Center near TIAA Bank Field. 
Haskell is the contractor for the work to install foundations for outdoor bleachers with retail shops below, as well as the indoor practice facility. 
The two foundation permits total $24.5 million at 1270 E. Beaver St.
The third permit allows contractor J.D. Hinson Co. to begin demolition on underground drainage, light poles, bleacher pads and a small building at 1 TIAA Bank Field Drive, the stadium's address.
Documents show the job cost is $50,000.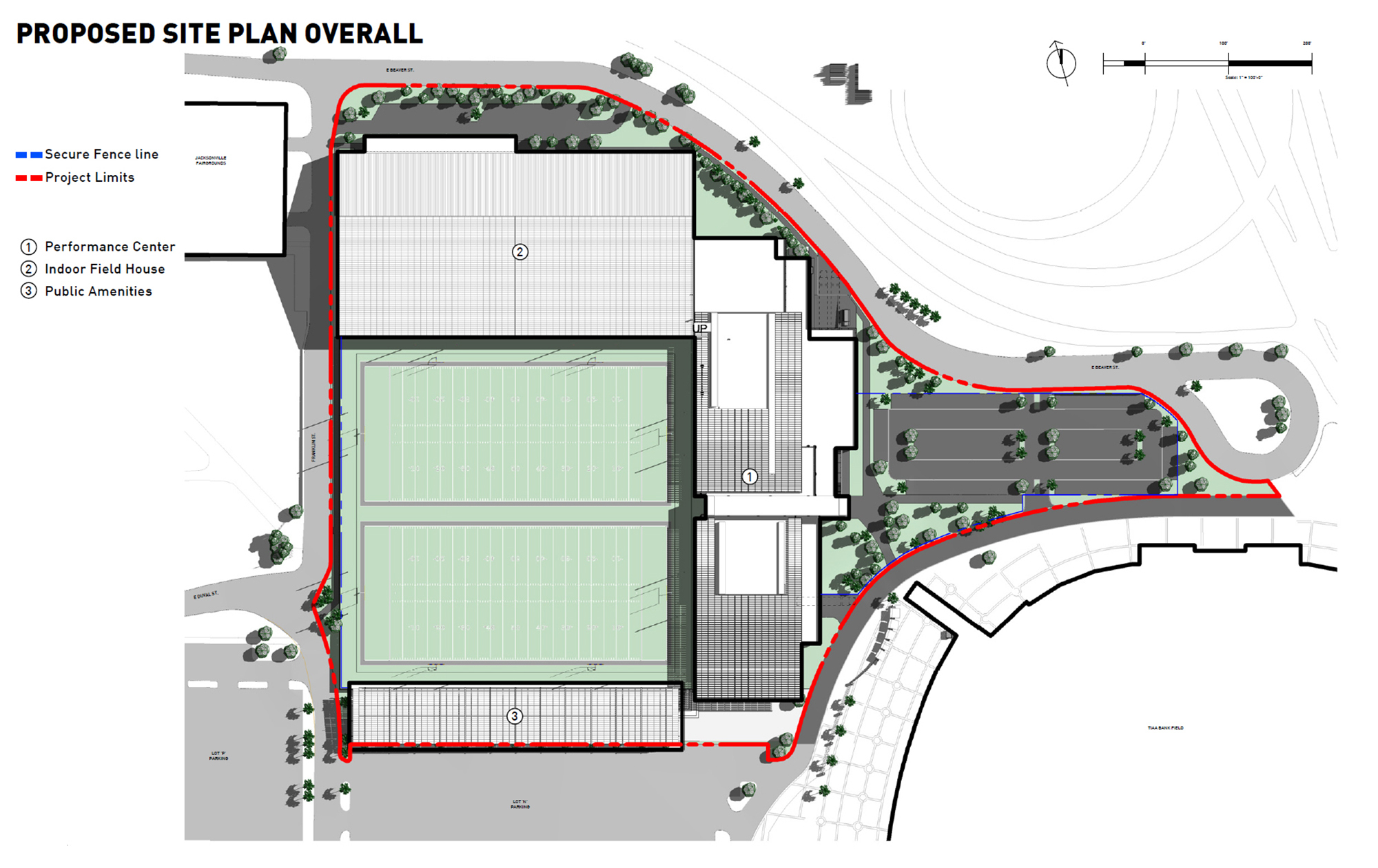 The Jaguars and City Council agreed in August to split the cost of the $120 million, 127,087-square-foot practice, training and team office facility.
The NFL team plans to move team offices; an equipment room; weight training; and medical facilities from the stadium to the performance center.
The facility will have an indoor practice field; two outdoor natural-grass fields with about 2,300 bleacher seats; a team store; and concession facilities.
On Feb 16, the city also approved a separate foundation permit for the facility at a cost of $3 million.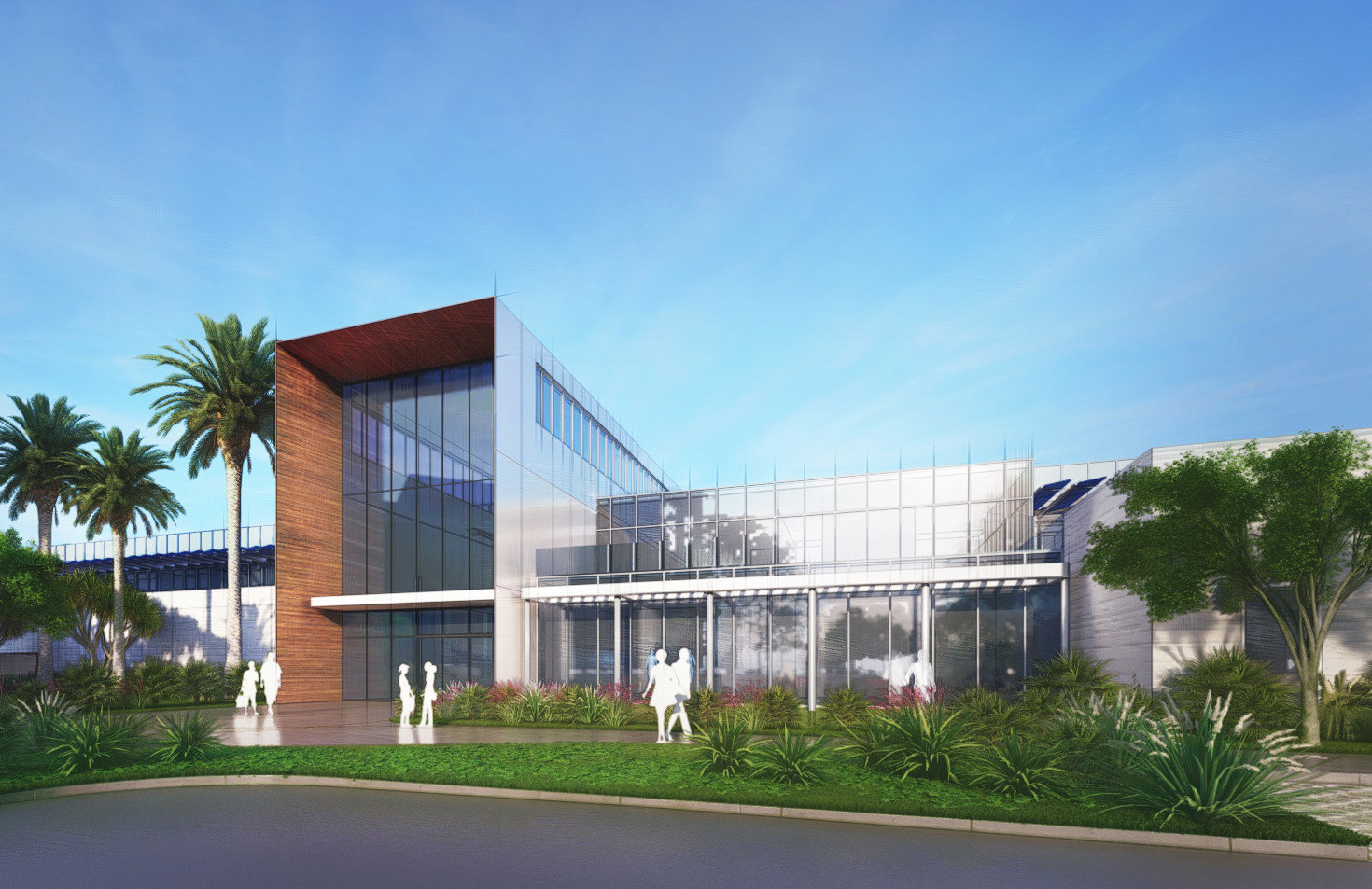 Detroit-based architectural firm Rossetti is designing the project.
The design firm submitted two other permit applications that are pending approval:
• $5.1 million for vertical construction of the outdoor bleachers with shops below. 
• $19.4 million for vertical construction of the indoor practice field.
Jaguars President Mark Lamping called the performance center the first step toward a "stadium of the future" when team owner Shad Khan proposed the facility in June 2021. 
Lamping suggested moving the training, practice team office needs out of the stadium would eliminate logistical challenges on a future renovation of TIAA Bank Field.