CEO Chuck Ferry knows Duos Technologies Group Inc. has the ability to make the rail industry safer, but he is trying to refine the approach that would let the entire industry know what he knows.
Jacksonville-based Duos Technologies is developing a rail car inspection portal.
As trains pass through an overpass or tunnel, sometimes up to 70 mph, a series of cameras take high-speed shutter images of each rail car from 20 to 90 individual inspection points. 
The images are coordinated with a set of software parameters and artificial intelligence prepares a safety report.
"This is a tool right now, according to regulations, that can be used by the mechanical carmen so that it can take them out of the (rail) yard and put them behind the computer screen to do their job," Ferry said from his offices at 7660 Centurion Parkway on Jacksonville's Southside. 
The need for Duos Technologies has emerged as more individual rail workers are walking up and down railroads inspecting rail cars anytime a train departs a station. The portals are designed to reduce that workload.
"Perhaps in the future, this could ultimately replace them. But right now from a regulatory standpoint, we're not there," Ferry said.
Duos Technologies was founded in 2001.
In the wake of the terrorist attacks in Washington, D.C., and New York City, the company began developing camera surveillance systems for transportation infrastructure such as tunnels and bridges.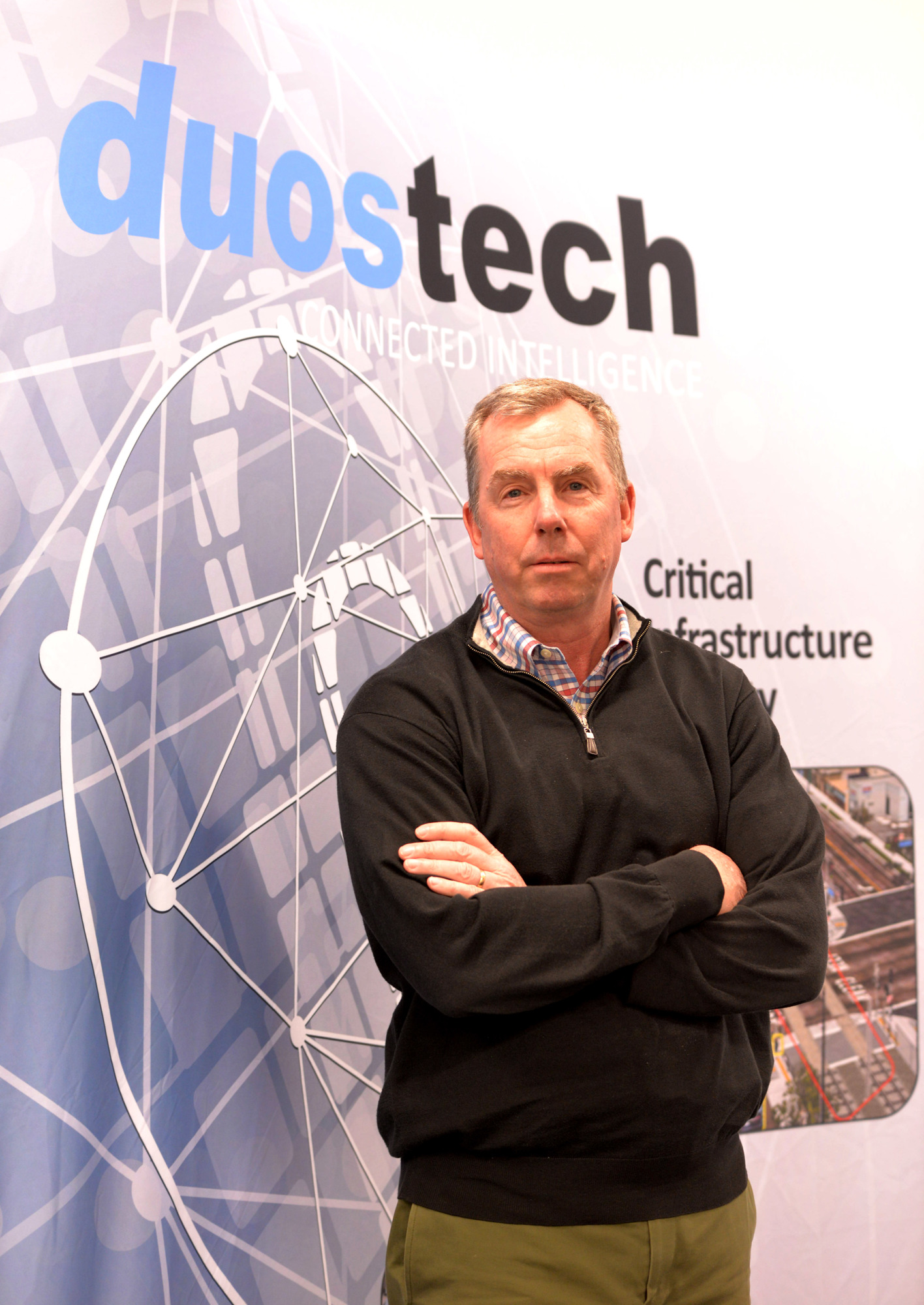 The company started homing in on railway safety, though not exclusively, about five years ago. The train portals then took on a development priority.
The car inspection portals are purchased by railroad companies. Jacksonville-based CSX is one of the customers. 
The portals are set up at switchyards. A large one in Waycross, Georgia, for instance, processes about 2,500 to 3,000 rail cars per day. Two of the Duos Technologies portals are positioned on tracks outside that station and a third is planned for this year.
The portals are deployed across North America, including Canada and Mexico.
The software shows the top, bottom and sides of each rail car. After the images are compiled, a car inspector reviews the images to see if there any safety issues.
Ferry said the Federal Railroad Administration oversees the inspection checklist for apparatus such as wheels, brakes, bolts, hoses, lines and general rail car integrity. 
"What we're trying to do with the railroads is make them safer. We're trying to make their maintenance better and help them operate their railroads more efficiently," he said.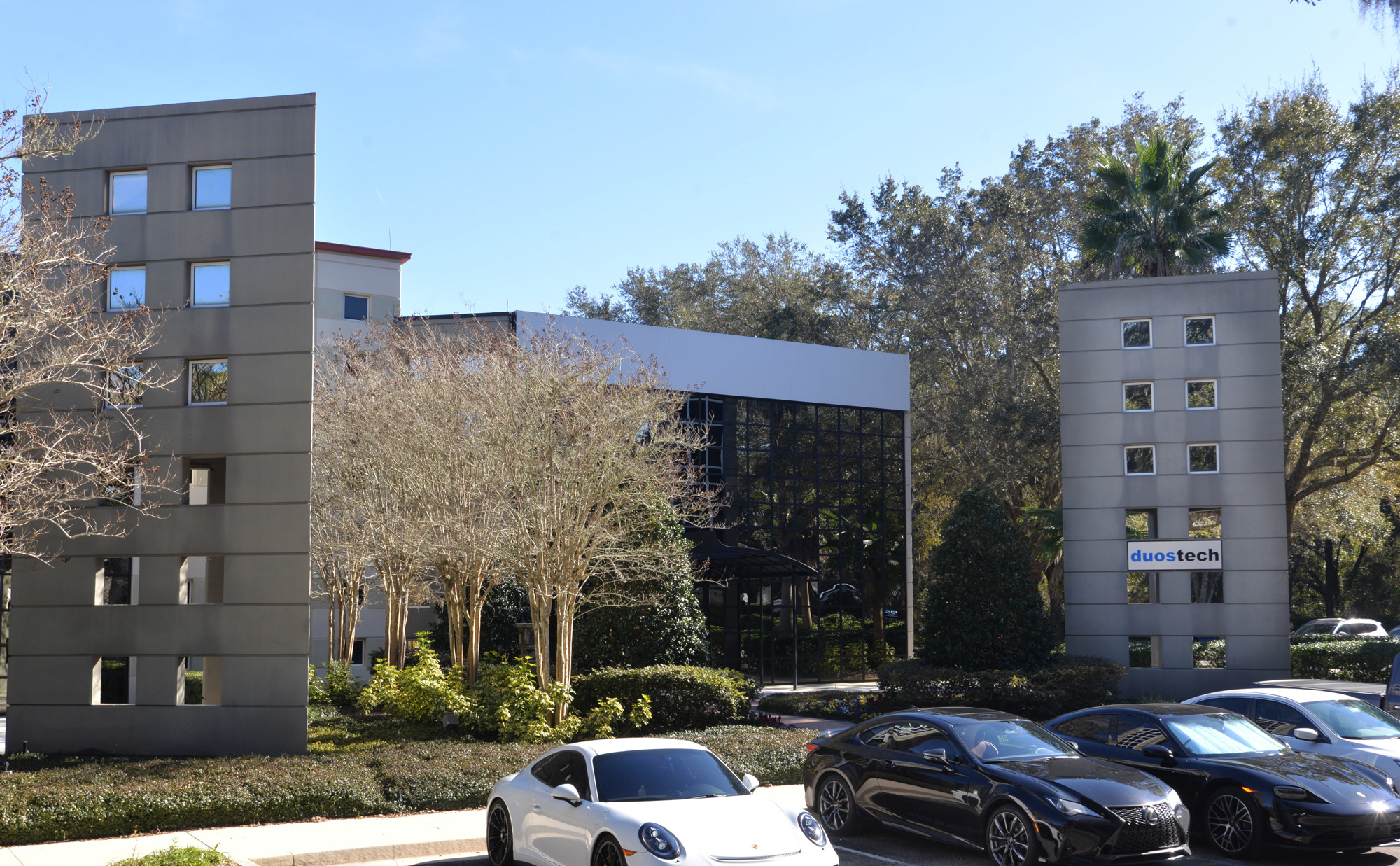 Duos Technologies relocated in late 2021 to its 40,000-square-foot headquarters, warehouse, office and tech development facility after using space in three other Jacksonville locations.
The headquarters is not fully occupied, a sign that Duos Technologies is headed toward an expansion beyond its 70 employees. 
"You've got technology that is relatively new, from a technical standpoint that's evolving," said Ferry, 56.
 "Then the second aspect is where you've got railroads that have been operating in the United States for well over 150 years. They've got a certain way they do things. The railroads that we currently service are trying to sort out the way they'll use that technology."
Duos Technologies' expansion strategy is to convince the railroad companies that now is the time for the technological upgrade.
Ed Harris, former executive vice president of operations of CSX, said he considered Duos Technologies a startup that eventually impressed him.
"My initial reaction was safety. I've been railroading for 50 years," said Harris, a member of the Duos Technologies board of directors.  
 "I thought this was an innovative way through artificial intelligence to get an inspection process done by remote access that would point out defects on cars."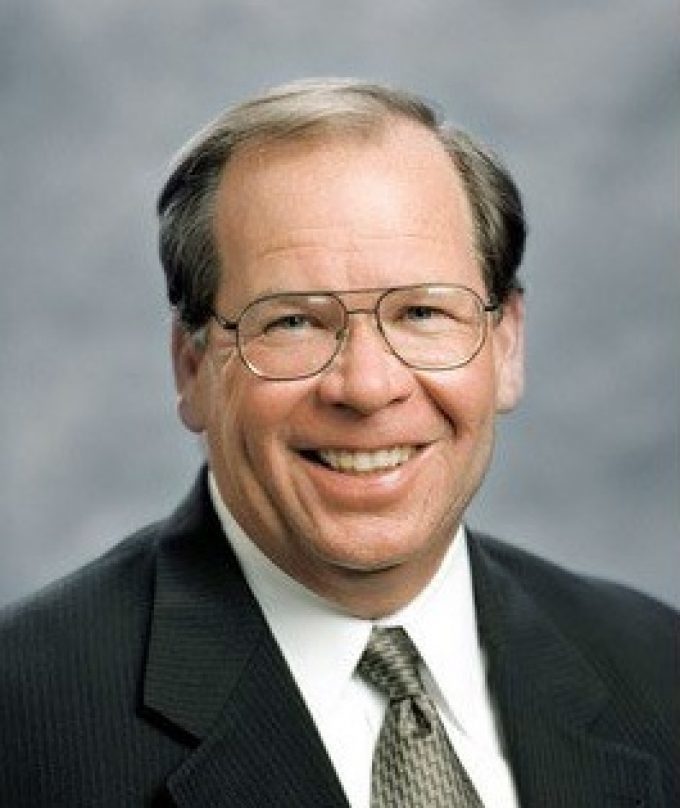 Harris said that with an industry steeped in tradition such as the rail industry, there may have been some reluctance about the technology.
"I would say, initially, maybe. I think the rail industry should always be looking for new technology," he said.
"Now you've got things like this. The railroad industry has come a long way in the last 20 years in regard to being a safer more efficient operation."
Ferry said Duos Technologies' revenue indicates the company may have momentum.
Revenue is projected to reach $16.5 million this year, up from $8 million in 2021, which was about the same as 2020 revenue. 
Ferry said branching out to the trucking industry might expand the reach of revenue.