eTown
Master-planned community in South Jacksonville
For 2022, eTown continues as a place to watch as its Exchange West starts to develop. 
The eTown property comprises at least 1,500 acres east and now west of Florida 9B, south of Interstate 295.
Houses and apartments are under development east of Florida 9B, sparking construction of the Exchange East retail and commercial development at E-Town Parkway.
Publix Super Markets Inc., Gate Petroleum Co., a fire station and a Baptist Health primary care center already were announced.
The PARC Group is the master developer in conjunction with the Davis family, which owns the land.
The eTown community is designed for up to 2,000 homes, starting in the mid-$300,000s.
In May, eTown announced Exchange West along eTown Parkway west of Florida 9B, describing it as a mix "of retail, office and residential uses." A car dealership could be one of the first developments there.
San Marco
East San Marco and apartments
San Marco development is spreading from the ground-zero East San Marco, the Publix-anchored shopping center under development at Hendricks Avenue and Atlantic Boulevard.
It is surrounded by new construction and renovations that associate with historic San Marco, the shopping district and neighborhood near the Downtown Southbank.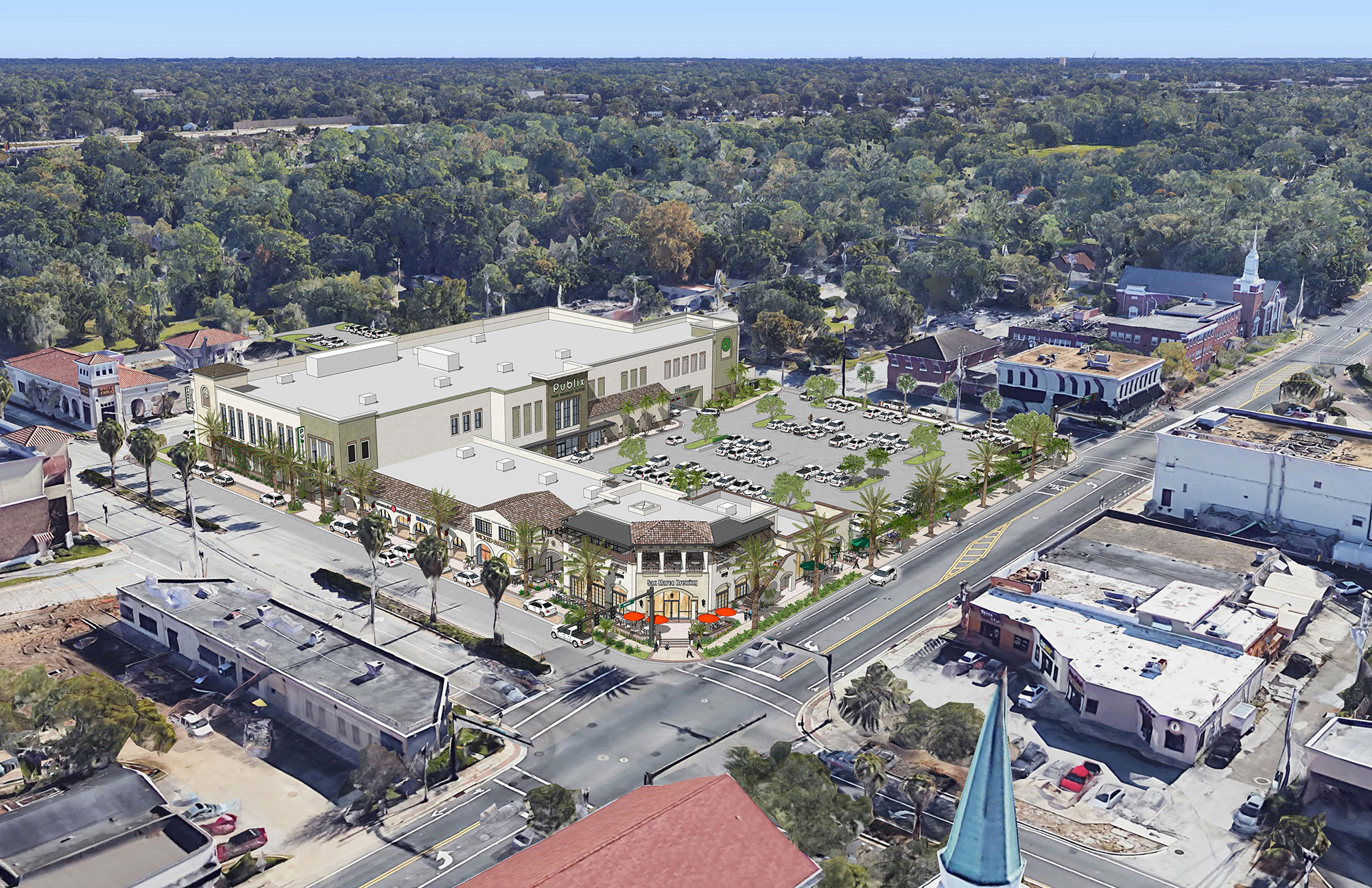 Next to East San Marco, The Hendricks at San Marco apartments will open on former South Jacksonville Presbyterian Church property. Town houses are under construction to the east. 
The Vestcor Companies bought property along Atlantic Boulevard for its headquarters relocation.
North along Hendricks Avenue, a former bathhouse is becoming the headquarters for Group 4 Design. Further north, V Pizza will move into a renovated KC Hall.
Near there, Block One Ventures plans The 1230 Hendricks apartments.
Along the parallel Kings Avenue, the Industry West online furniture company will move from San Marco Square into a historic renovated building at 1001 Kings Ave.
Hundreds of apartments are open or under construction along Kings Avenue and Philips Highway. 
Wildlight
Master-planned community in Nassau County
Wildlight, the 2,900-acre master-planned mixed-use community developed by Raydient Places + Properties in Nassau County, will begin its next phase of growth in 2022.
Wildlight's commercial property currently includes a YMCA and UF Health, First Federal Bank and businesses including restaurants and child care centers.
Through Dec. 20, there were 122 new homes sold in Wildlight, leaving fewer than 150 in the inventory.
More than 730 additional single-family units are planned to be built in three new neighborhoods, including a gated Del Webb community for active adults. Amenities opening in 2022 include a Publix Super Markets Inc. grocery store, garden-style offices and a Grumpy's restaurant.
There also will be groundbreakings on an extension of the current trail system, a commerce park, self-storage facility and two multifamily communities.
Cecil Airport and Spaceport
First launch of satellite planned
Cecil Airport and Spaceport in West Jacksonville will be construction sites in 2022.
In October, Boeing Global Services and the Jacksonville Aviation Authority broke ground on a $116 million, 370,000-square-foot maintenance facility scheduled to open in 2023.
The eight-hangar complex on 57 acres will be the aerospace company's first digitally enabled maintenance and overhaul facility for U.S. military aircraft.
Gov. Ron DeSantis announced that JAA will receive a $6 million grant from the Governor's Job Growth Fund that, combined with a $3 million grant from Space Florida, will pay for road and utility infrastructure at the airport and spaceport.
The road project will provide access to the Boeing facility and pave the way for nearly 4,000 new jobs over the next 10 years.
In 2010, Cecil Spaceport became the first on the East Coast to be authorized as a horizontal liftoff spaceport by the Federal Aviation Administration.
The first launch from Cecil is scheduled in early 2022 when Alabama-based Aevum Inc. plans to send a small satellite into low Earth orbit, part of a $4.9 million contract with the Air Force Space and Missile Systems Center.
Seven Pines
Development comes to Skinner family property
As the last big undeveloped property owned by the Skinner family, Seven Pines is designed for 1,600 single-family homes and commercial development.
Homebuilders ICI Homes and David Weekley Homes are developing the residential portion of the project. 
Among other projects, Spectrum Companies plans 280 apartments and 20 town houses on 10 acres it bought in December for almost $4.6 million.
Baptist Health Pavilion Health Services Inc. paid $10 million in October to develop a medical facility as the first sale in Seven Pines Village Center.
That's the start.
Much of the Skinner family's original 50,000 acres from the late 1800s has been sold, donated and developed. The University of North Florida and St. Johns Town Center occupy portions of it.
Brooklyn
New FIS headquarters on track to open
Fidelity National Information Services Inc. is scheduled to complete the latest addition to the growing skyline of Downtown's Brooklyn area in 2022.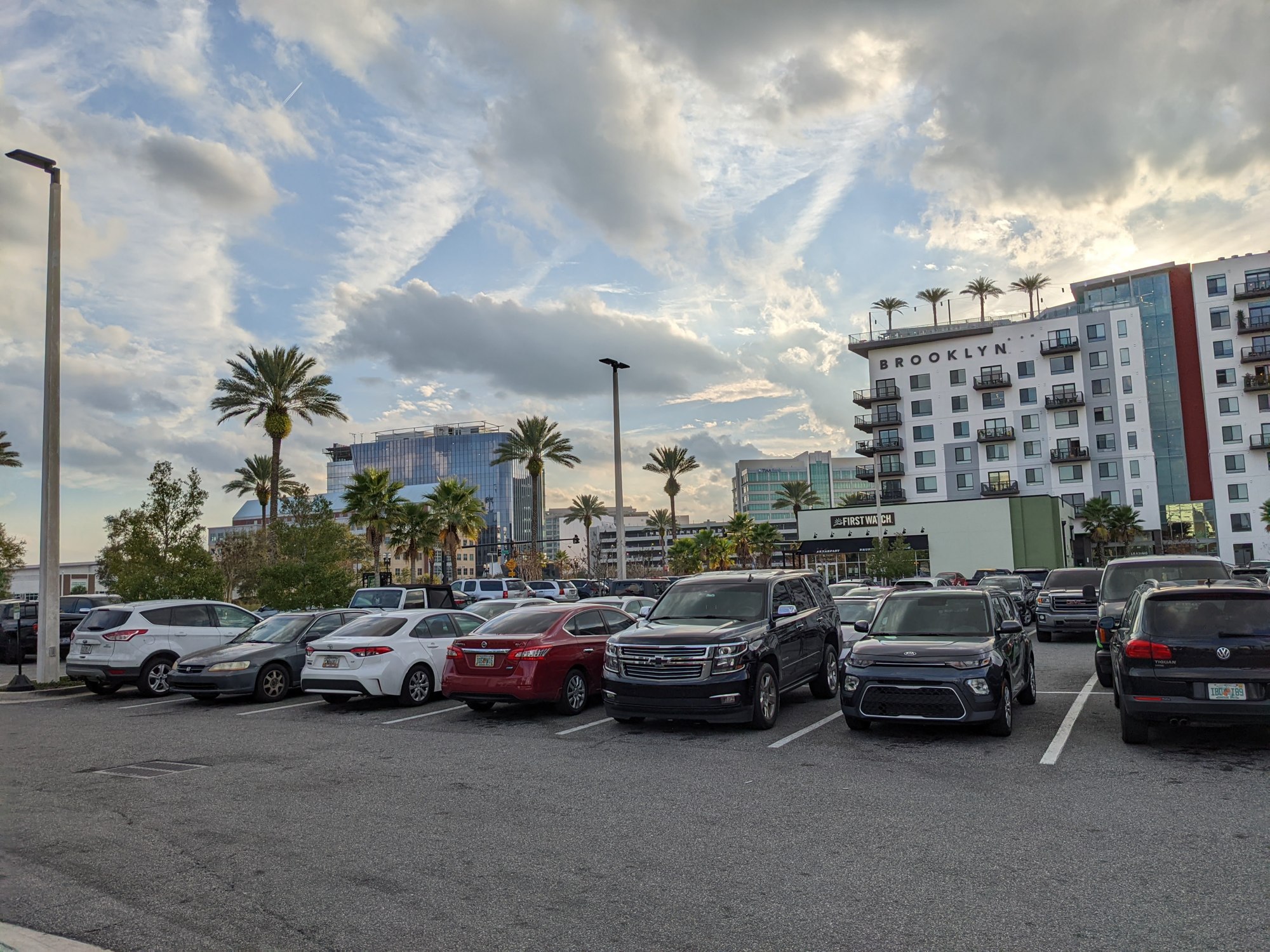 The global financial technology company's $156 million, 12-story high-rise headquarters along Riverside Avenue is near a proposed $182 million apartment and retail project expected to break ground this year.
The first phase of One Riverside will replace the former Florida Time-Union property with apartments, a grocery store and a restaurant fronting the St. Johns River. 
The second phase is expected to begin in 2025 that includes retail, a riverfront restaurant, apartments and a city park. 
Downtown North Core
Hundreds of apartment and retail and office space
Four development groups have a combined $233.75 million in project investments proposed in Downtown's North Core.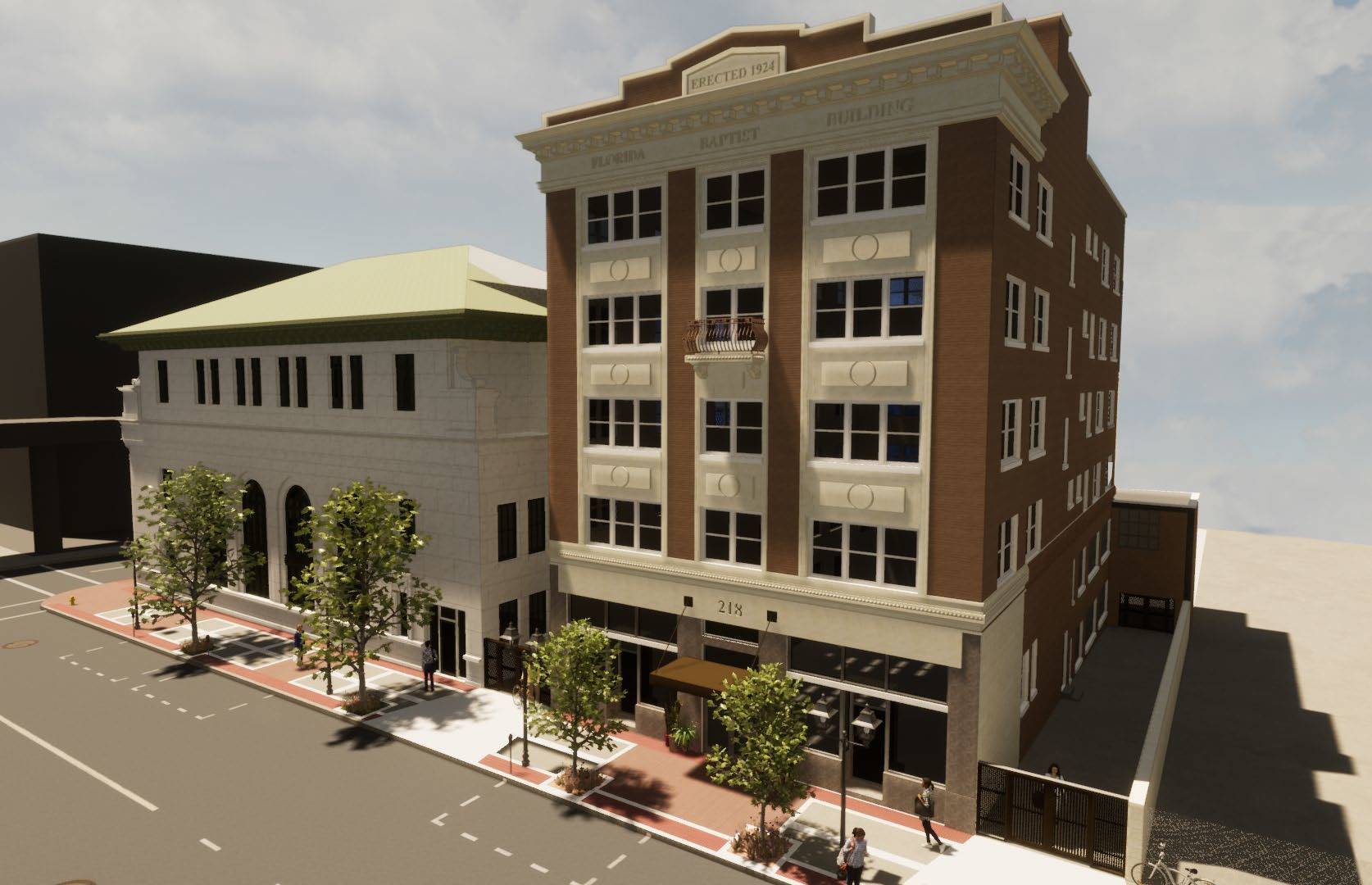 Since 2018, JWB Real Estate Capital LLC, Augustine Development Group LLC, developer/investors Jim and Ellen Wiss and a Corner Lot Development Group LLC-ACE JAX LLC partnership have been pursuing projects west of City Hall and near the Bryan Simpson U.S. Courthouse.
The projects comprise 743 multifamily residential units and more than 85,730 square feet of retail/office space. Some are expected to be completed in 2022 while others are scheduled to start construction.
Northern St. Johns County
More than just residential development
The steady growth in northern St. Johns County continues to generate attention.
Nocatee continues to grow with new commercial and residential properties, prompting Newsweek magazine to call it the No. 1 place to live in Florida in 2020. RELCO Real Estate Advisors ranked it No. 8 in its Top 50 Master Planned Communities of 2020.
Elsewhere, developers are trying to rezone 1,744 acres east of Interstate 95, with Florida 16 to the north and County Road 214 to the south, to create an industrial corridor. When completed, possible uses include solid waste collection and processing, agricultural and aquaculture uses and fill dirt excavation.
While no dates have been set, the New York City-based owner of the St. Augustine Outlets wants to close and demolish the stores on the west side of I-95 to build 350 multifamily units and develop 2.8 acres for retail and commercial use.
Downtown core and Northbank
Shad Khan's Four Seasons leads projects
The Downtown Northbank is expected to have more than $1.2 billion in public and private sector development projects break ground or near completion in 2022 stretching from the Sports and Entertainment District to Brooklyn. 
Jacksonville Jaguars owner Shad Khan's plans for the city-owned riverfront Shipyards land and property surrounding the stadium are scheduled to start, including a $321 million Four Seasons hotel-anchored development and a $120 million football performance center near TIAA Bank Field.
The leaders of the Jacksonville Museum of Science & History hope to complete plans to relocate from the Southbank to the Shipyards.
Developers are investing more than $300 million in historic building adaptive reuse projects in the Downtown Central Core, including a hotel/renovation for the Laura Street Trio and apartments and a grocery store for the old Independent Life Building.
City leaders have timelines in 2022 to complete park proposals attached to the Emerald Trail project and the former Jacksonville Landing.
Downtown Southbank
RiversEdge planned for 950 residential units
Preston Hollow Capital LLC, master developer of the Downtown Southbank's largest contiguous vacant site, says vertical construction will start in 2022 on RiversEdge.
Dallas-based Preston Hollow contracted with homebuilder Toll Brothers for 39 town houses, which is the 32-acre site's first confirmed construction project.
According to the Downtown Investment Authority, RiversEdge could have up to 950 residential units, 147 hotel rooms, 200,000 square feet of office space, 134,000 square feet of retail, a 125-slip marina and a riverfront city park.
West of RiversEdge, the Duval County School Board hopes to receive final bids Feb. 25 for the sale and relocation of its Southbank headquarters, freeing more riverfront land for redevelopment.
In 2021, the owners of River City Brewing Co. closed its doors and sold the leasehold at 835 Museum Circle to Miami-based developer The Related Group. 
The company plans to break ground on a 327-unit apartment complex.
More apartments are planned. Corner Lot Development Group plans a 340-unit apartment building and parking garage south of RiversEdge in partnership with the Jacksonville Transportation Authority.