Adventure Landing
Apartments planned at site of amusement park
The Trevato Development Group will reshape the look of Jacksonville Beach when it closes the Adventure Landing water and entertainment park at 1944 Beach Blvd.

Trevato bought the 22 acres that include the park for $7.87 million. Plans call for a 427-unit market-rate apartment complex. Construction costs are expected to be about $80 million.
The company also has plans for the former Dolphin Depot site at 704 First St. N. that it bought in October for $8.5 million. It will build a mixed-use development with 180 parking places. The 1.36-acre lot is between Sixth and Seventh avenues
Another concept just down the street at 502 First St. S. will be a restaurant with rooftop dining.
Apartments
More than 28 multifamily properties in development
COVID-19 turned spare bedrooms into offices. Employees no longer needed to live near their workplaces. Reports show that over the past year residents of California, the Northeast and Midwest pulled up roots to move.
Estimates show that 60 new people arrive daily in Jacksonville. They need a residence.
In the first half of 2021, there were 28 multifamily properties under development and 15 had been completed. Through 2023, another 8,574 new units are expected to be delivered.
Monthly rents have risen and vacancy rates have dropped. It is a landlord's market.
Apartments are income-producing, meaning investors are buying them, at increasingly higher prices.
The area record-setter was the 253-unit Terrabella Apartments at 13723 Atlantic Blvd. along the Intracoastal Waterway, which sold for $326,089 a unit.
Emerald Trail
$31 million park project set for expansion
The first two segments of the Emerald Trail between Park Street in Riverside and the Rail Yard District and from Cherokee to Margaret streets in Riverside are under construction.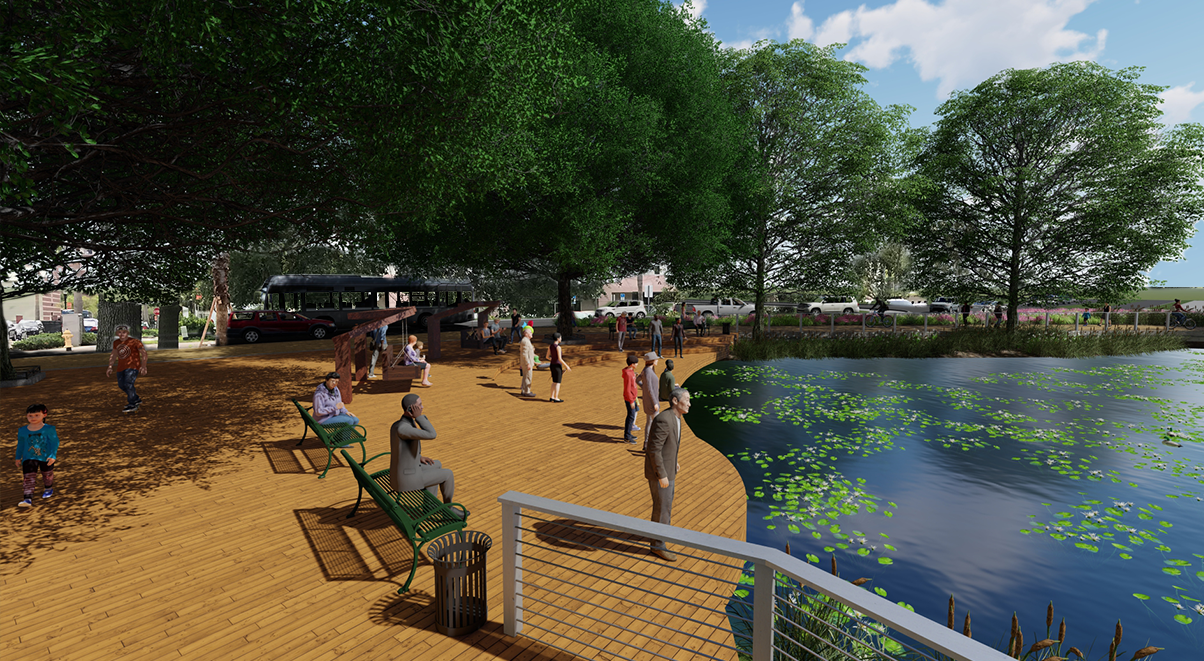 The LaVilla Phase that starts with Park Street is scheduled to be completed in October 2022.
The McCoys Creek part of the project starting at Cherokee Street will be completed in 2023, concurrent with the city's work on the section of the creek that flows through the former Florida Times-Union property in Brooklyn that is slated for residential and commercial redevelopment.
When completed in 2029, the Emerald Trail will be a $31 million, 30-mile network of trails, greenways and parks that encircles the urban core and links Jacksonville's historic neighborhoods to Downtown, Hogans Creek, McCoys Creek and the St. Johns River.
One Riverside
Apartments, retail planned at former Times-Union site
After Atlanta-based Fuqua Development LLC completes the purchase of the former Florida Times-Union site in Brooklyn in early 2022, the company can move forward with plans for the $182 million mixed-used One Riverside development.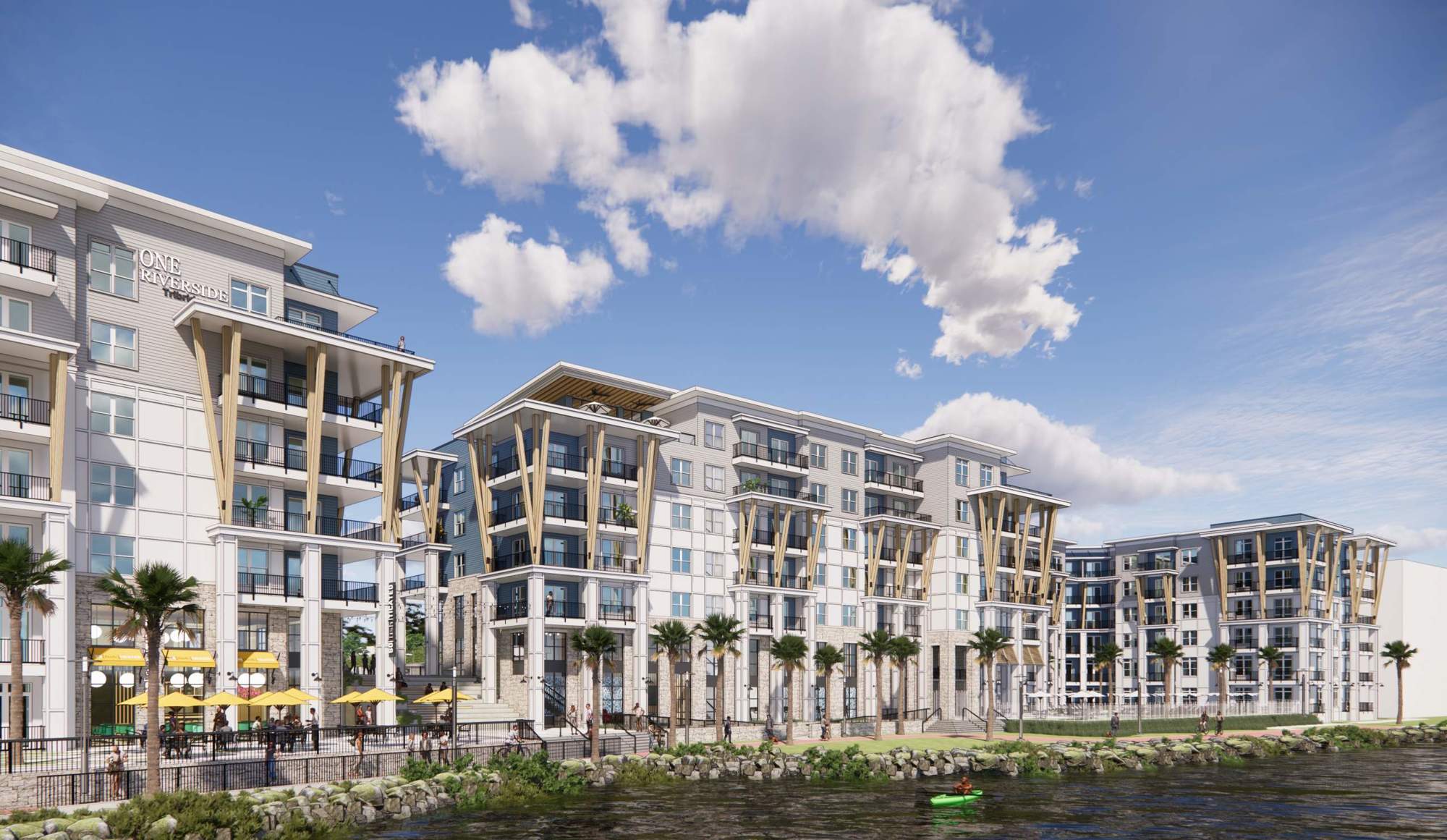 The city is reviewing a permit application to demolish the T-U buildings on the 18.84-acre property. Fuqua and partner TriBridge Residential plan to replace the 55-year-old structures with a  two-phase 400-unit apartment development with two riverfront restaurants and parking facilities.
Fuqua will build a 23,256- to 38,750-square-foot grocery store and additional retail space at the site.
One Riverside will allow the city to uncover the mouth of McCoys Creek and reconstruct and restore the river tributary's greenway.  
The development at 1 Riverside Ave. will have access to the planned 30-mile Emerald Trail and a new 2.5-acre city park northeast of the creek.
St. Johns Town Center
Fourth phase includes Marriott hotel
St. Johns Town Center is evolving at northwest Butler Boulevard and Interstate 295.
The area's dominant retail center was developed in 2005, opened a second phase in 2007 and completed the third phase, anchored by Nordstrom, in 2014.
The center is working on its fourth phase that is anchored by the recently opened RH Jacksonville furniture gallery and soon-to-be-built AC Hotels by Marriott.
Vacant spaces are gaining new tenants.
Fresh-Mex & Co. Urban Grill & Cantina  is building-out the former Sleep Number and T-Mobile spaces, while off-price retailer Marshalls is renovating the closed Staples.
The area around St. Johns Town Center also continues to change.
Sugar Factory American Brasserie expects to open in the renovated Brio Tuscan Grill, while Ballard Designs is building-out the nearby Blackfinn Ameripub, both in The Markets at Town Center.
The Trails
Thousands of homes planned in West Duval County
The Trails, comprising almost 2,200 acres in west Duval County along the Clay County line, is preparing for development after neighbors opposed it and owners made changes to their plans.
In 2019, landowners Diamond Timber Investments LLC, Timber Forest Trail Investments LLC and Longleaf Timber Co. Inc. along with other owners wanted to build up to 5,000 single-family houses and 225,100 square feet of commercial space.
Residents resisted the large project and gathered nearly 1,300 signatures in opposition. In 2020, City Council changed the zoning to cut the number of residential properties by half.
 New land use designations decreased the density by increasing minimum lot sizes. 
The city included 818 acres in a mitigation bank north of Normandy Boulevard. The Jacksonville Planning Commission cited the growing Cecil Commerce Center as a reason that more residential and business opportunities are needed in the area. 
The property is between Normandy Boulevard and the Clay County line, and between Maxville-Middleburg and Solomon roads.
Four Seasons
Hotel anchors Shad Khan's $321 million project
Jacksonville Jaguars owner Shad Khan's development company has a city-imposed June 1 deadline to start vertical construction of a Four Seasons Hotel and Residences and six-story companion office building on the former Kids Kampus park.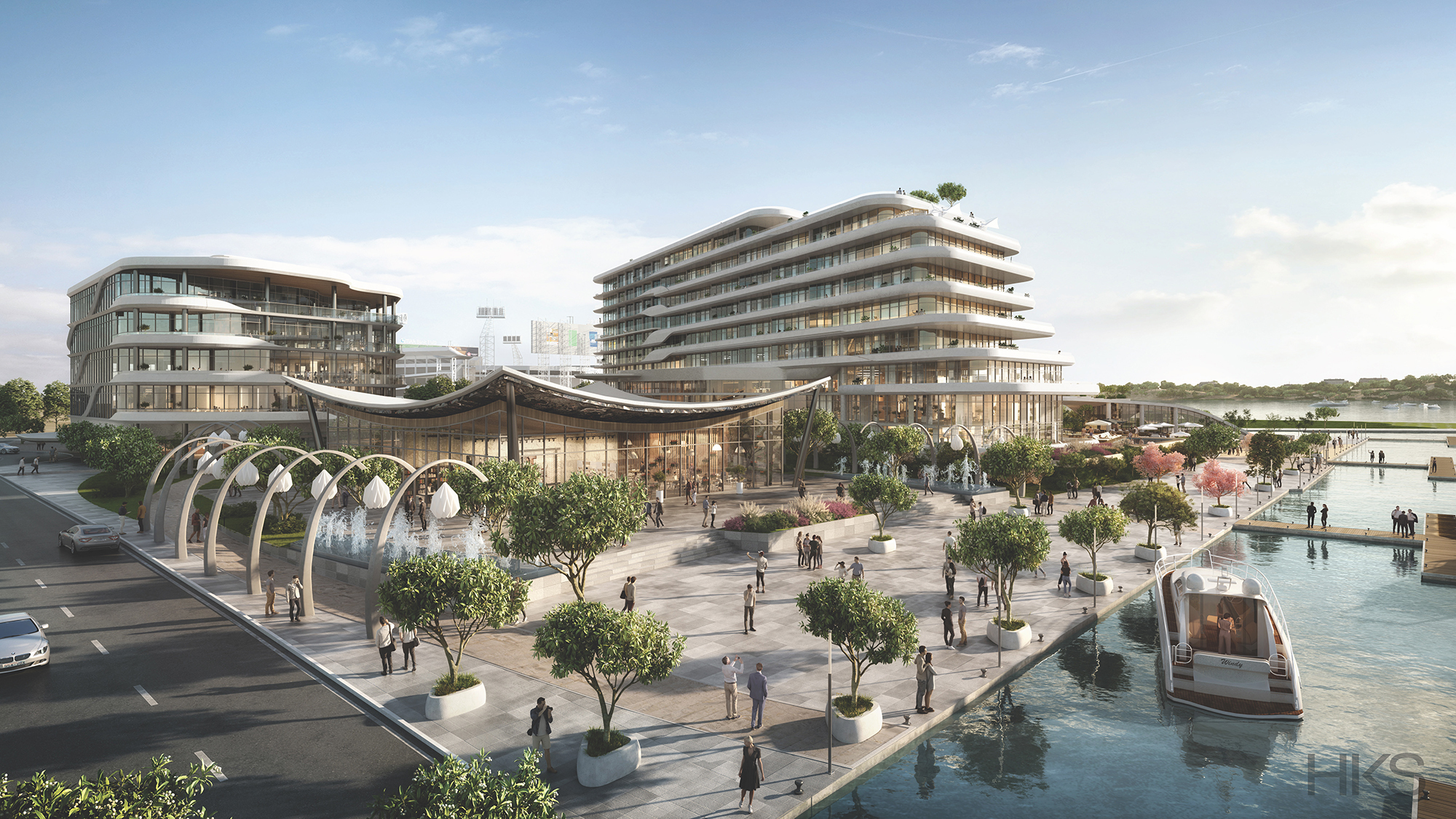 Coupled with a city-owned marina, support building and improvements to the Northbank Riverwalk and Metropolitan Park, Khan's estimated $321 million project will be the finish line for his ambitions to initiate redevelopment the riverfront near TIAA Bank Field.
City Council awarded Khan's Iguana Investments Florida LLC a $114 million incentives package to build the five-star hotel-anchored project.
When Iguana can start work partially depends on the city and Downtown Investment Authority's successful negotiation with the Florida Department of Environmental Protection to remove a development restriction from a state grant awarded to the Kids Kampus parcel.
Laura Street Trio
Work expected to this year to restore historic buildings
In the nine years since SouthEast Development Group LLC Principal Steve Atkins bought the historic Laura Street Trio, he has not been this close to breaking ground on his proposed $70.48 million adaptive reuse of the Downtown buildings.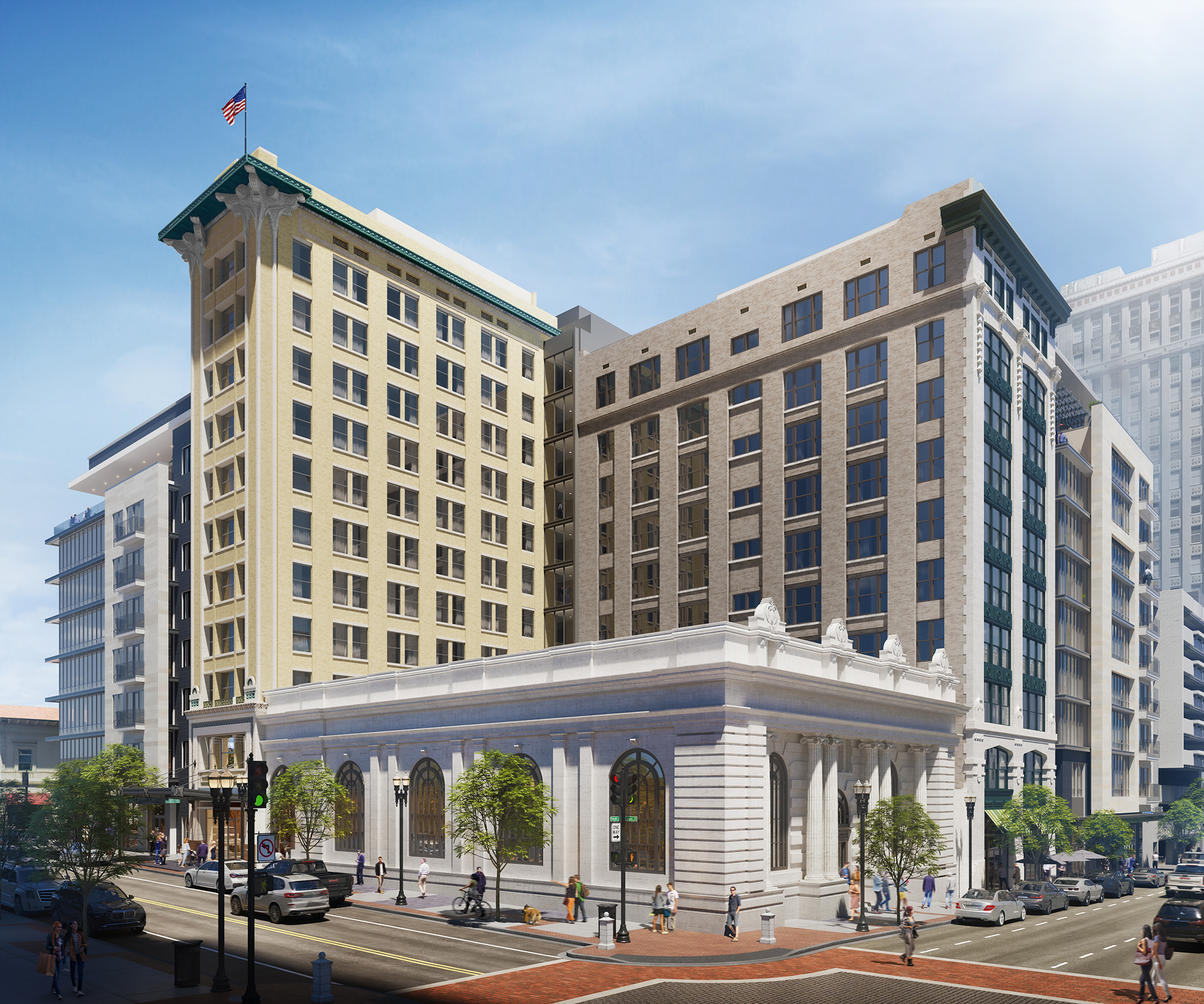 A spokesperson for Atkins said Dec. 20 subsidiary Laura Trio LLC received conditional approval from the National Park Service to start construction on the 145-room hotel and restaurant project at Laura and Forsyth streets.
However, SouthEast still needs final design approval from the Downtown Development Review Board
City Council awarded Atkins' company a $26.656 million forgivable and deferred loan package in September to renovate the vacant Trio for a Marriott Autograph Hotel with a restaurant, lounge, ground-floor retail and a small grocery store.
Atkins also has plans to build a 166-unit multifamily addition to the Trio that he announced Jan. 4.
VA Clinic
Work underway on North Jacksonville facility 
The North Florida/South Georgia Veterans Health System started construction on its $64.2 million Department of Veterans Affairs outpatient clinic and domiciliary in North Jacksonville.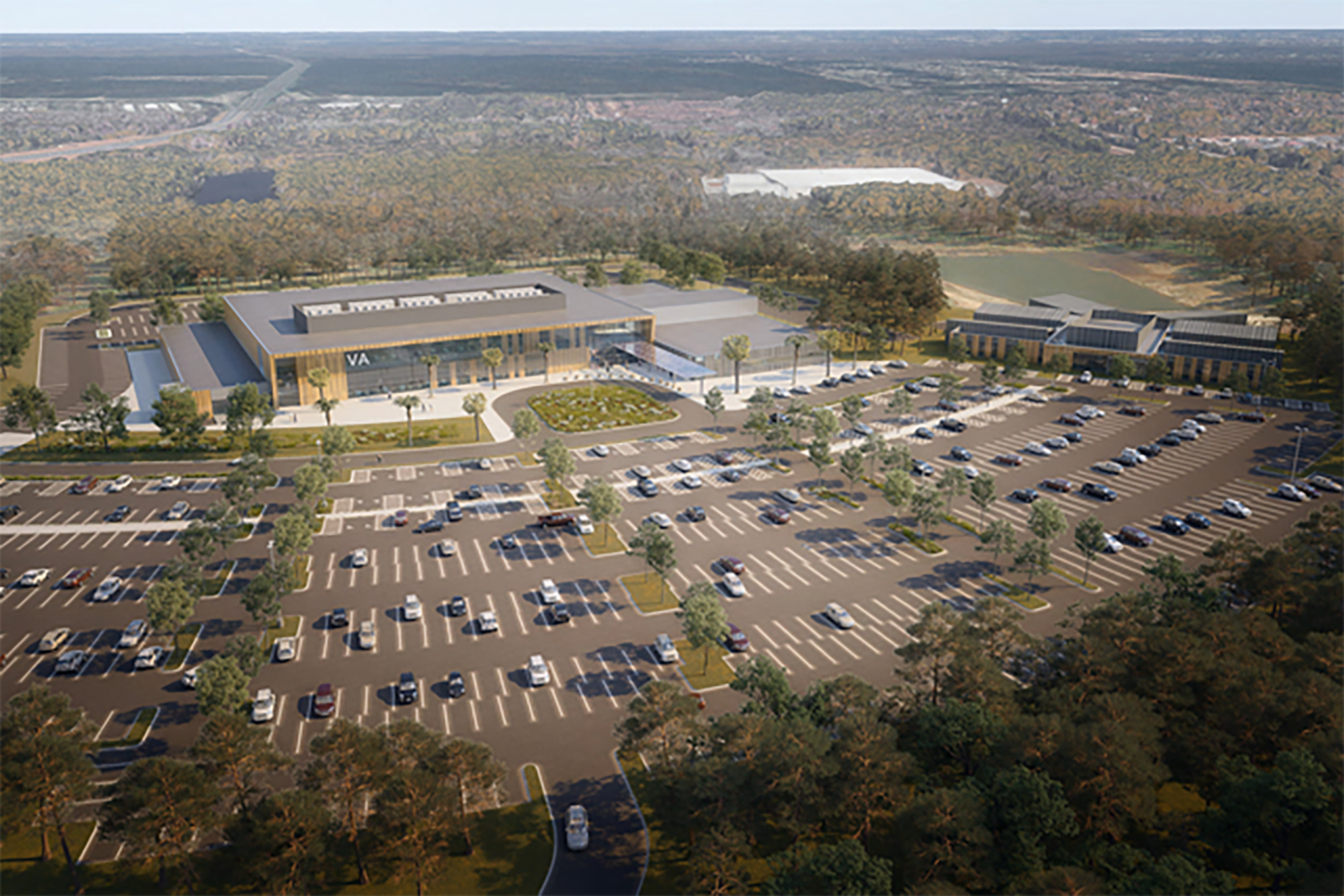 The 173,200-square-foot clinic was the top construction project of 2021 in Northeast Florida based on permit values. 
The clinic will be located with a new domiciliary that will provide an additional 30 beds of residential treatment capacity.
The facility will offer MRI services, CT scanning and a women's imaging center. Substance abuse, homeless and PTSD programs will be available.
Completion is anticipated in summer 2023.
The clinic is at 145 Heron Bay Road along Max Leggett Parkway northeast of UF Health North and River City Marketplace.
Warehouses
"The Jacksonville industrial market is on fire"
At least 25 warehouses, totaling 5.76 million square feet of space, are due to be completed in 2022 in Northeast Florida.
They are expected to lease up immediately because the vacancy rate among completed buildings is at record lows of 3.6 to 4.3%.
"The Jacksonville industrial market is on fire," the Colliers real estate firm said in its third-quarter industrial market report.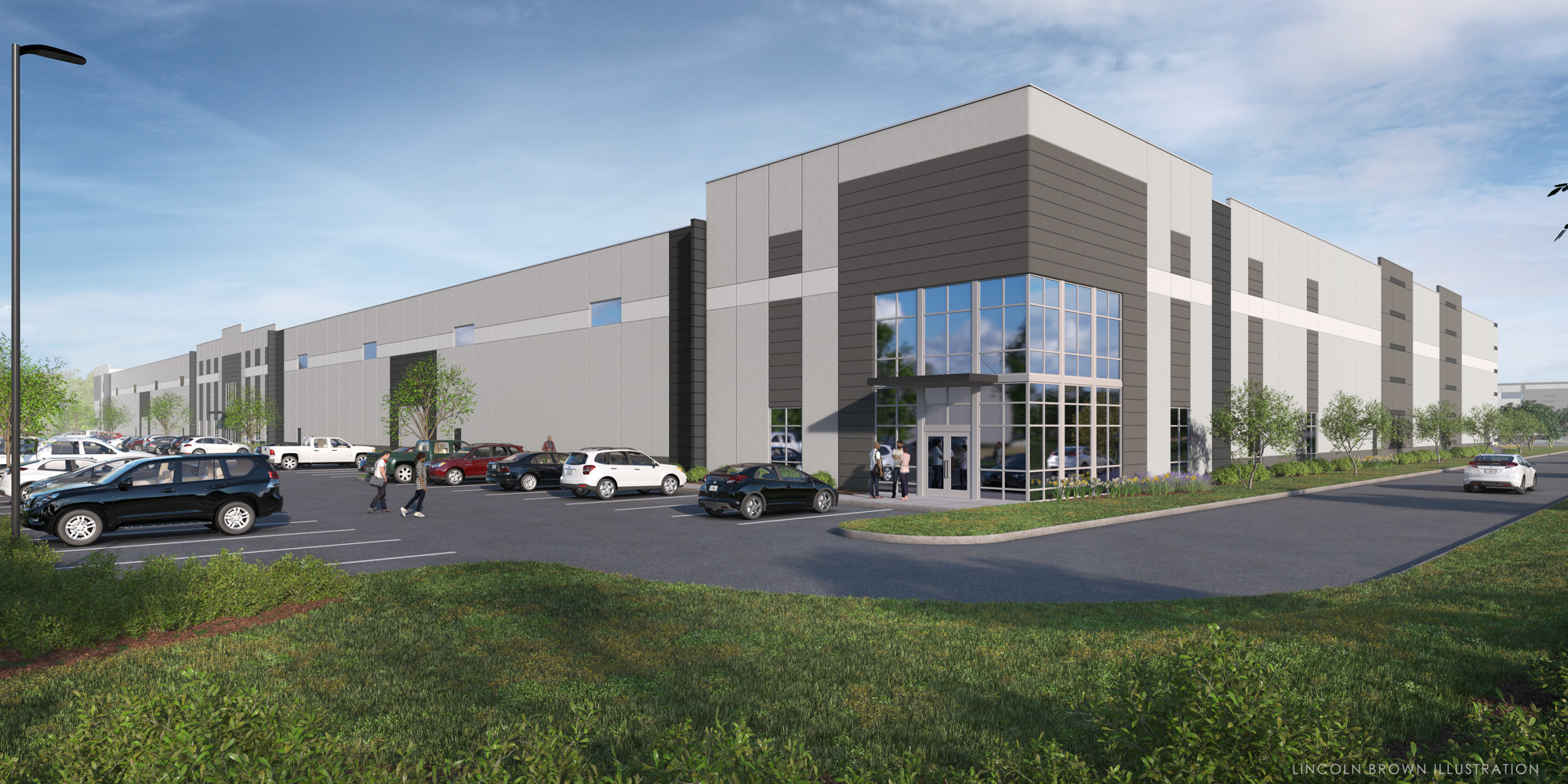 Strong demand continues in Northeast Florida, led by e-commerce tenants, especially Amazon.com.
Commercial real estate firms say they need more space to lease as soon as possible.
"Any new supply that has delivered has been rapidly leased, resulting in low vacancy and limited options," said JLL in its quarterly report.
Developers are busy.
"Players like VanTrust, NorthPoint, Pattillo, CT Realty and Benderson plan to develop significant speculative projects," Colliers reported.
"These projects cannot come soon enough."