A supply shortage is a major contributor to the housing crunch as the Northeast Florida population grows.
Metro Jacksonville's population has grown 1.31% to 1.314 million so far in 2022, according to research by macrotrends.net. 
In 2021, the metro population was 1.297 million, up 1.33% from 2020.
While it would be difficult to build out of the housing shortage, Jacksonville appears to be trying.
The Inspection Support Network, a company that develops software for residential, insurance and commercial property inspections, ranked Jacksonville No. 4 among large metropolitan areas of more than 1 million in population building the most new housing.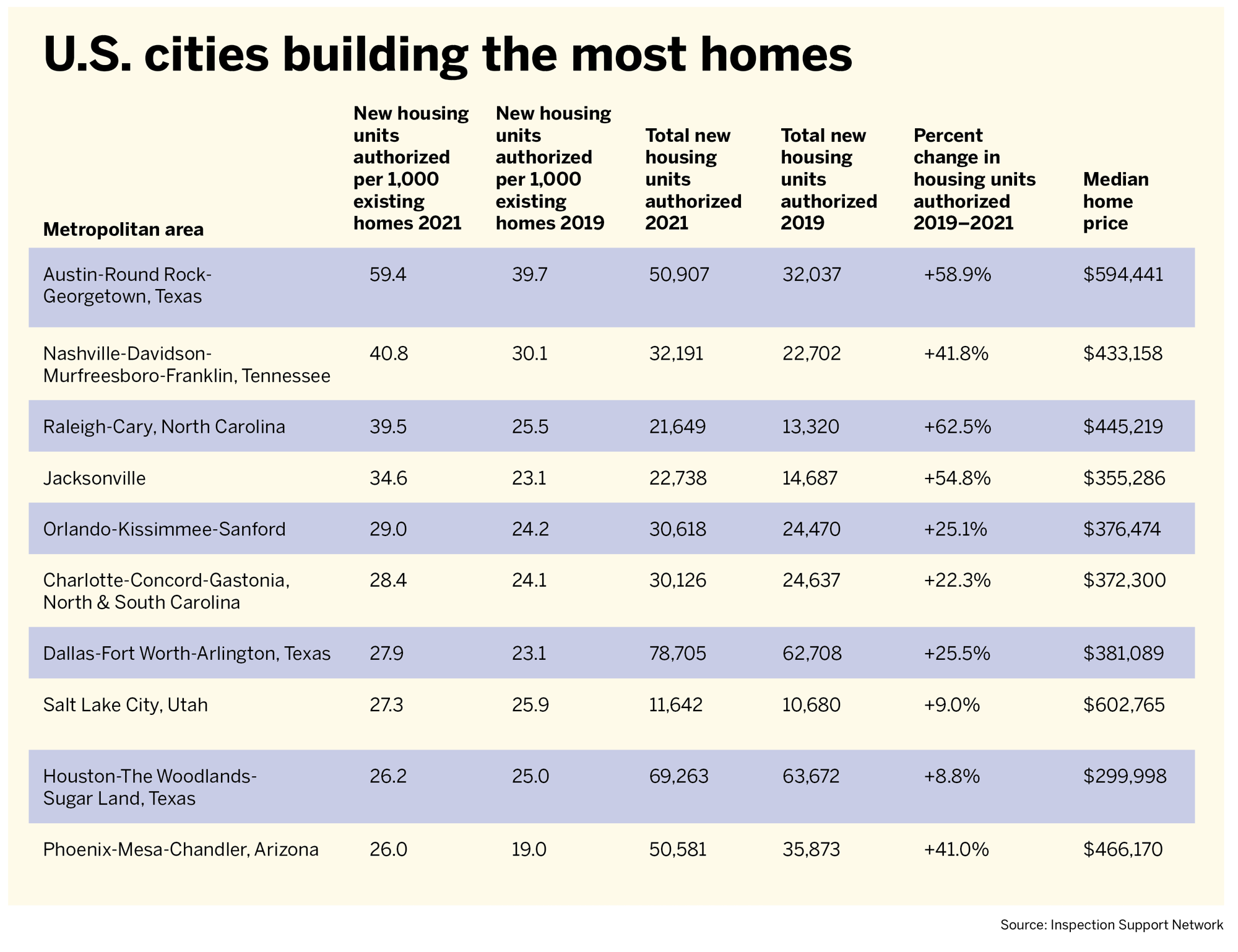 Jacksonville is behind Austin, Texas; Nashville, Tennessee; and Raleigh, North Carolina. 
It is ahead of Orlando; Charlotte, North Carolina; Dallas-Fort Worth; Salt Lake City; Houston; and Phoenix.
In Jacksonville, housing starts increased from 14,687 in 2019 to 22,738 in 2021, a 54.8% increase. 
By contrast, Austin had 50,907 housing starts in 2021 and 32,037 in 2019, an increase of 58.9%.
Nationally, new housing starts were up 25.3% over 2019.
At the time of the study, the median price of a home in Jacksonville was $355,286 compared with $594,441 in Austin. 
The national median price was $344,141. 
In June, the Northeast Florida Association of Realtors said the median home sales price rose to a historic high of $400,000 in the area, defined as Clay, Duval, Nassau and Putnam counties.
The number was based on closed sales that included offers from a few months ago.