The Jacksonville City Council approved incentives of $1.53 million for a Miami-based developer to renovate the historic 323 E. Bay St. building into a music venue.
Council voted 17-0 on July 26 for forgivable and deferred loans negotiated by the Downtown Investment Authority with 323 E Bay Street RE LLC for its $4.8 million proposal for the vacant two-story building.
Council members Reggie Gaffney and Randy White were absent for the vote.
The incentives comprise:
• A $624,158 Historic Preservation, Restoration, and Rehabilitation Forgivable Loan.
• A $414,050 Code Compliance Forgivable Loan.
• A $498,142 Deferred Principal Loan.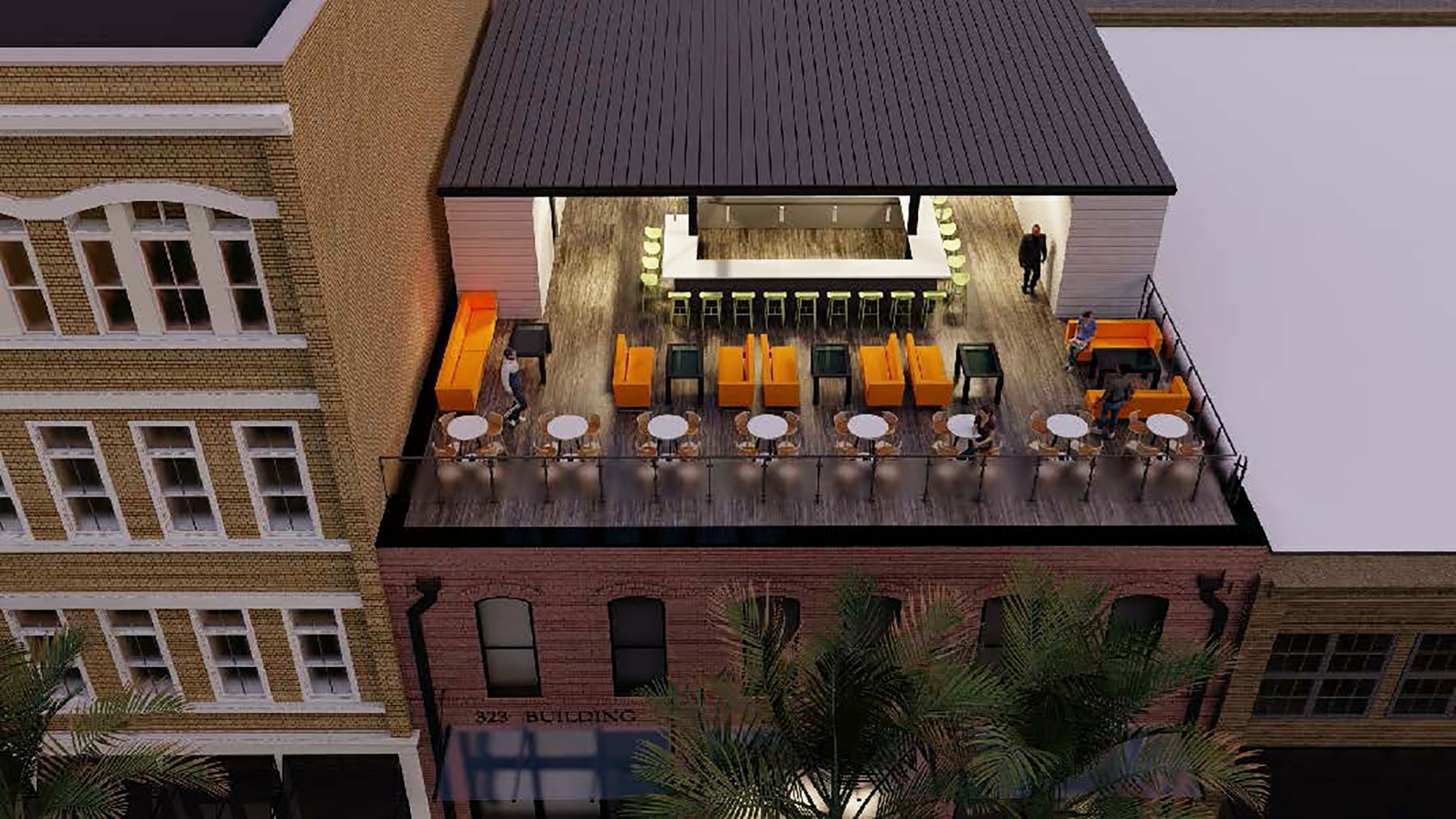 Eric Fuller and Miami-based Fuller Entertainment LLC, Aleksander Lukaj and Albacore Jax LLC, which is led by Manjola Rajta of Jacksonville Beach, are the developers.
The group, managed by Fuller, wants to renovate 10,400 square feet of the 15,759-square-foot building for a tenant to operate a live music venue.
Plans include a 2,250-square-foot covered space on the rooftop along with an open-air bar.
The money will be awarded through the DIA and the city's Downtown Preservation and Revitalization Program after the project reaches substantial completion. 
According to DIA Director of Downtown Real Estate and Development Steve Kelley, the bulk of the city loans will help repair water infiltration in the basement to create a dry storage area for the club.
The company's plan to expand the rooftop with an outdoor bar will not be financed with city money, Kelley said. 
The draft redevelopment agreement with the city includes a clawback provision that would require 323 E Bay Street RE to pay back a percentage of the forgivable loans if it sells the property within five years. 
The payback would reduce by 20% each year of the agreement. 
323 E Bay Street RE will pay the interest on the deferred principal loan and repay the balance in full after 10 years.
In June 2021, Council approved the company's request to give the building local landmark status, which made the project eligible for the DIA incentive program.
Real estate attorney Steve Diebenow of Driver, McAfee, Hawthorne & Diebenow, who represents 323 E Bay Street RE, told the DIA board in January that ShayCore LLC is the project's general contractor consultant. 
Jacksonville-based JAA Architecture led the design team.
Work is expected to start on the club within four months of the July 26 vote and will take 18 months to complete.
The development group paid $1.4 million in January 2021 for the 118-year-old building on 0.13 acres from Insetta Family Properties LLC, which previously attempted to sell the property for an entertainment venue.