Jacksonville marks its bicentennial anniversary as a city June 15, 2022.
That is 200 years to the day that the name inspired by Andrew Jackson, the first territorial governor of Florida, appears in a letter to U.S. Secretary of State John Quincy Adams.
Isaiah Hart and 60 of his neighbors petitioned the federal government on that date in 1822 to designate their small settlement near what now is East Bay Street a U.S. Customs port of entry, setting the theme for Jacksonville's story.
At the news conference announcing details of the Jax200 bicentennial celebration, Jacksonville Historical Society CEO Alan Bliss said Jacksonville has an authentic identity that sets it apart from other cities in Florida.
"We don't have fake pirates like they do in Tampa and we aren't the Magic Kingdom. We are an industrious and business city," Bliss said.
Along with the steady growth of business, transportation, infrastructure, commercial and residential real estate development and more recently, logistics and distribution, financial technology and health care, Jacksonville's story is punctuated by two pivotal moments.
The first was the virtual destruction of the city 79 years after its founding. The second was 66 years later when voters approved changing how the city does its business in response to decades of government mismanagement and corruption.
The Great Fire
A little before noon May 3, 1901, a spark from a wood-burning cookstove ignited Spanish moss drying outdoors at a mattress factory at Beaver and Davis streets.
With the city suffering a prolonged drought, a strong wind from the west carried embers from the fire to structures near the factory, setting the parched wood-shingled roofs ablaze. That created more sparks that quickly engulfed almost everything along a 2-mile track from the factory to Hogans Creek, where the fire finally stopped, sparing St. Luke's Hospital, now the historical society's offices.
By 8:30 p.m., more than 2,300 buildings had burned to the ground, leaving behind little more than scorched earth. Miraculously, only seven people were killed in the conflagration, but nearly all of the population of 10,000 people found themselves homeless.
Jacksonville immediately began its recovery. Within a week, people were back in business despite living in tents. Five months after the fire, more than 1,000 building permits were issued to replace structures Downtown and build homes in Riverside and Springfield.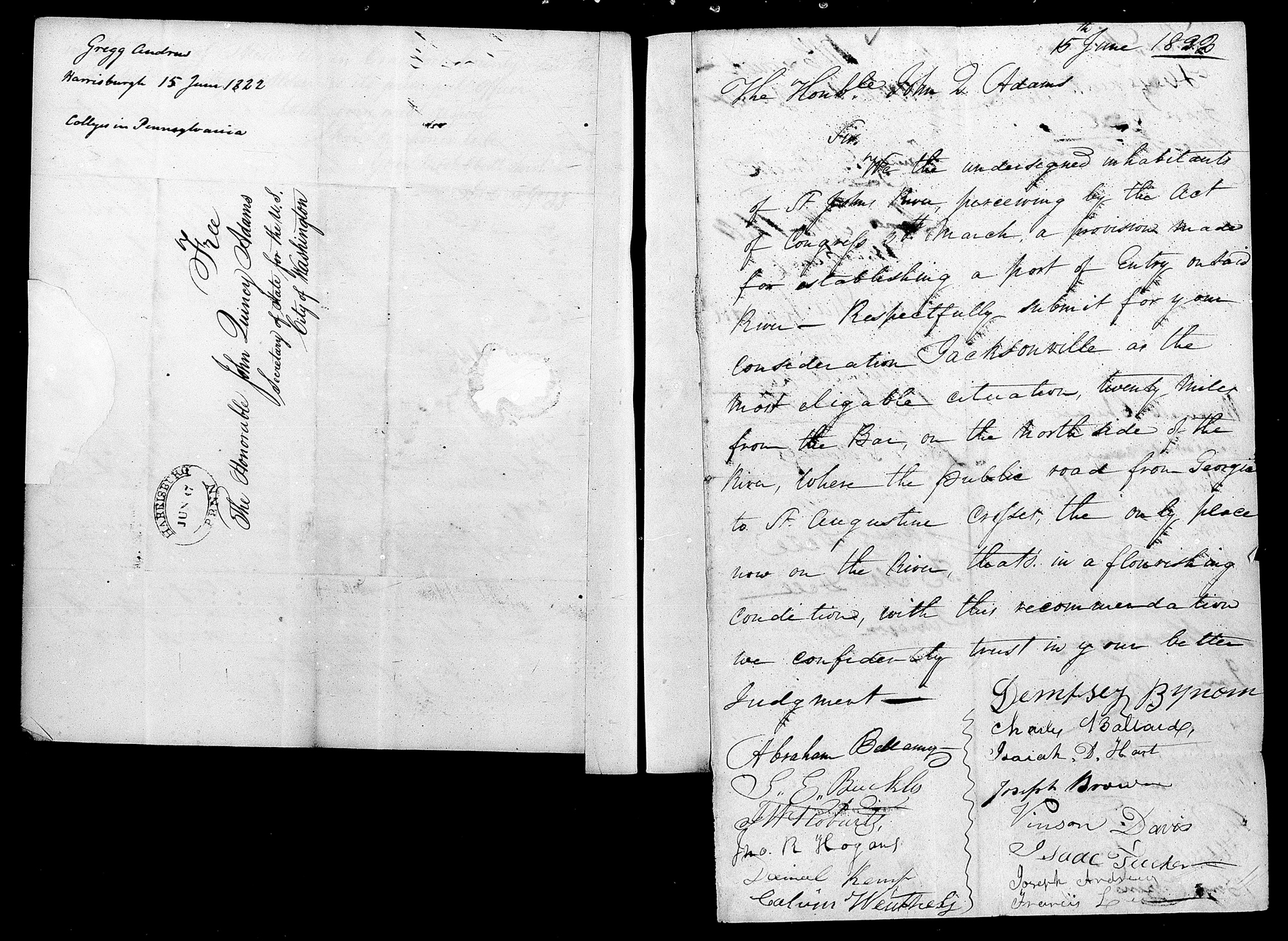 As Jacksonville rebuilt, it became a center in the Southeast for international maritime commerce and business, particularly banking and insurance.
The city also became an important asset for the U.S. Department of Defense, including an Atlantic Fleet aircraft carrier battle group basin at Mayport and two naval air stations.
Time for a change
By the early 1960s, the steadily growing city was struggling under the administration of two independent governments. The City Council had jurisdiction over the city limits, which was losing population. The Duval County Commission had jurisdiction over the rapidly developing unincorporated area of the nearly 900-square-mile county.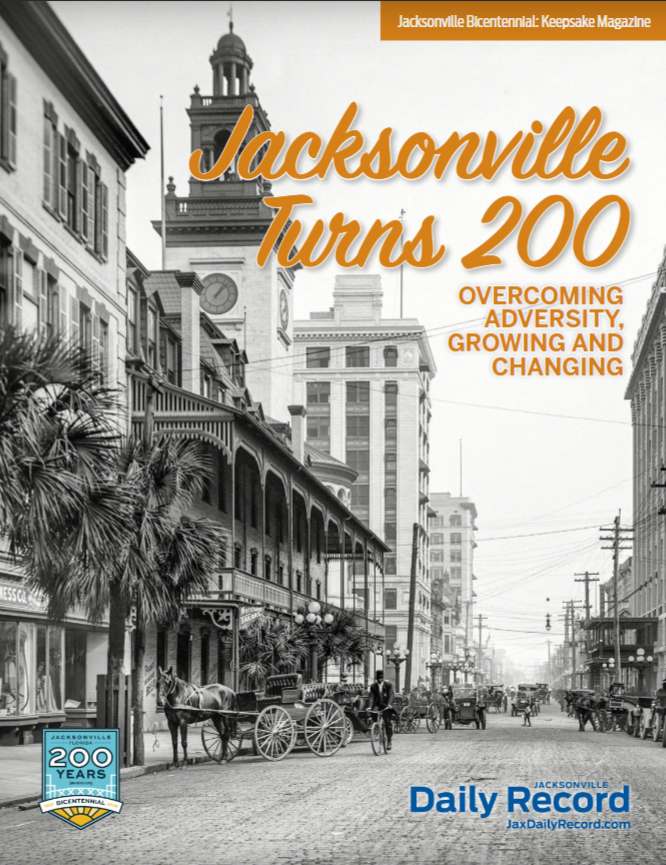 Beginning after World War II, middle-class residents began fleeing the city limits for the suburbs, leaving the Downtown area along the river centered on the original settlement in decay.
Without coordinated government services, the city was faced with pollution, fiscal mismanagement and rampant corruption that led to grand jury indictments of city and county officials.
Consolidated government, Jacksonville's second pivotal moment, was approved by voters in a 2-1 margin in 1967.
Effective Oct. 1, 1968, consolidation increased the size of the city from 30 to about 875 square miles. It also nearly tripled its population to about 600,000 residents, governed by a mayor and a 19-member City Council.
That paradigm shift created a more streamlined government better able to address issues facing Jacksonville and improve bridges, highways, transportation and other infrastructure as it continued, and continues, to grow in population and global business influence.
This special commemorative section marks Jacksonville's first 200 years as it begins the journey to its tercentennial in 2122.