A nearly 50-year-old Jacksonville business closed in April, but its legacy will live for years.
After 89-year-old Ray Nasrallah Sr. died Aug. 14, 2021, his wife and business partner, Annie, and their children Karen Nasrallah, Joey Nasrallah and Mary Nasrallah Thornton, were faced with whether to try to keep the doors open at American Import Lighting, the lighting fixture business Ray Sr. started in a storefront in San Marco.
All the siblings, including their brother, Ray II, who died at 57 in 2018, grew up working in the store after school, but they knew keeping American Import open without their father was not a realistic option.
"We decided we couldn't do it. We all have full-time jobs," said Karen Nasrallah, redevelopment manager in the city's Office of Economic Development.
Joey Nasrallah is a regional sales representative for a commercial lighting distributor. Mary Thornton operates a ballet studio and a dancewear store.
That decision led to the children and their mother figuring out what to do with the largest inventory of lighting fixtures of all sizes, fans, lamps and accessories in Jacksonville within the 7,000-square-foot showroom and its 5,000-square-foot warehouse at 11840 Beach Blvd.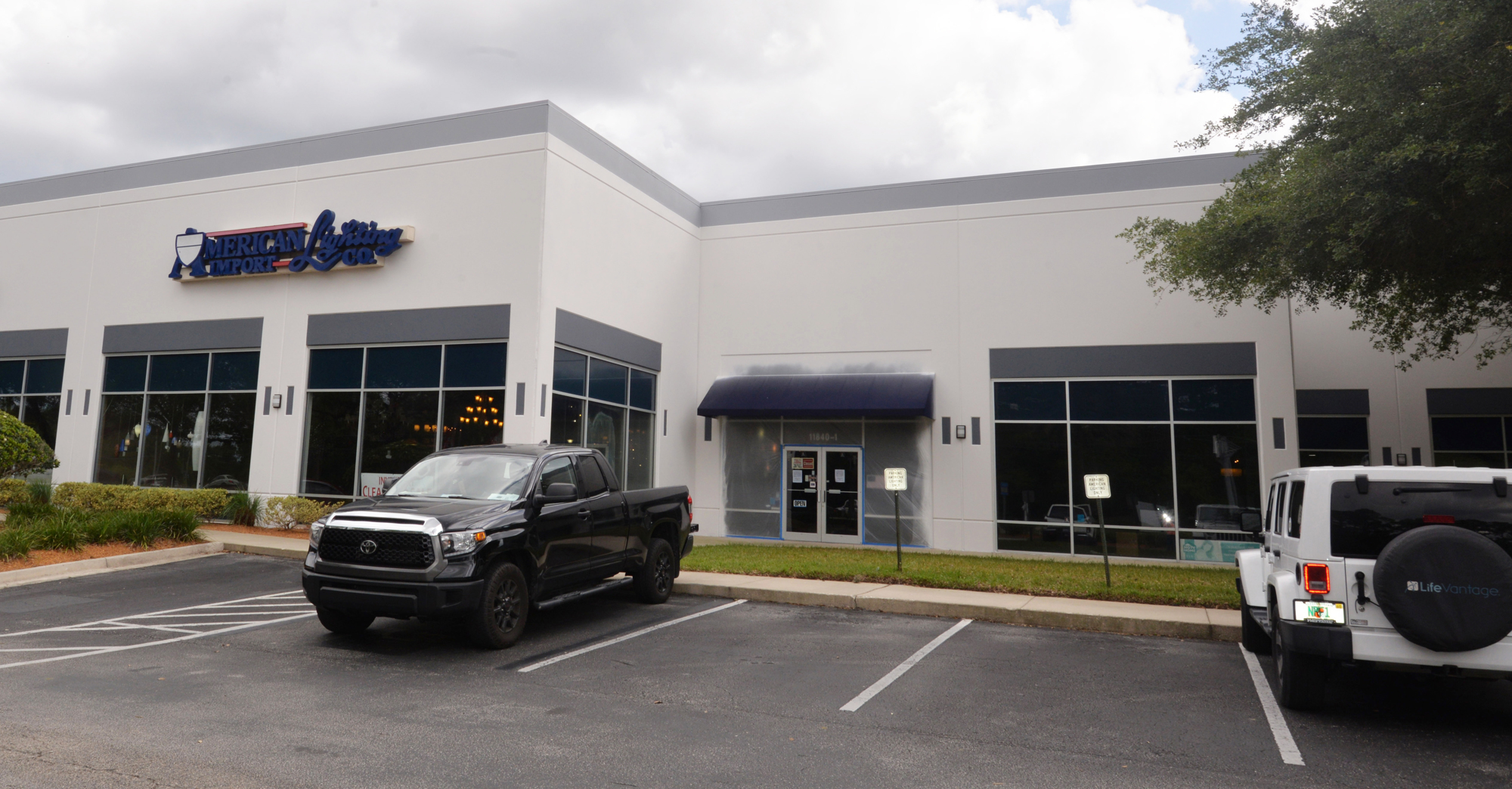 Since the business was closed, they also had to empty the space before the next lease payment was due.
"It was overwhelming," Karen Nasrallah said.
"We had some bites to sell, but it didn't feel comfortable, especially selling the name. We wanted to do something that would connect with dad."
Their father's early business career before American Import led them to HabiJax, Habitat for Humanity in Jacksonville.
"We wanted to help them with their mission," Karen Nasrallah said.
The nonprofit that builds new homes for low-income people also operates ReStore, two outlets where people can buy building and electrical supplies, plumbing fixtures and appliances that are donated to HabiJax to sell for less than at a retail store. 
Proceeds from sales at ReStore are used to build HabiJax homes.
The timing for the connection could not have been better.
"Lighting is a big category for us and we lost our lighting supplier a week before American Import Lighting let us know about wanting to donate their inventory," said ReStore Vice President Rod Borom.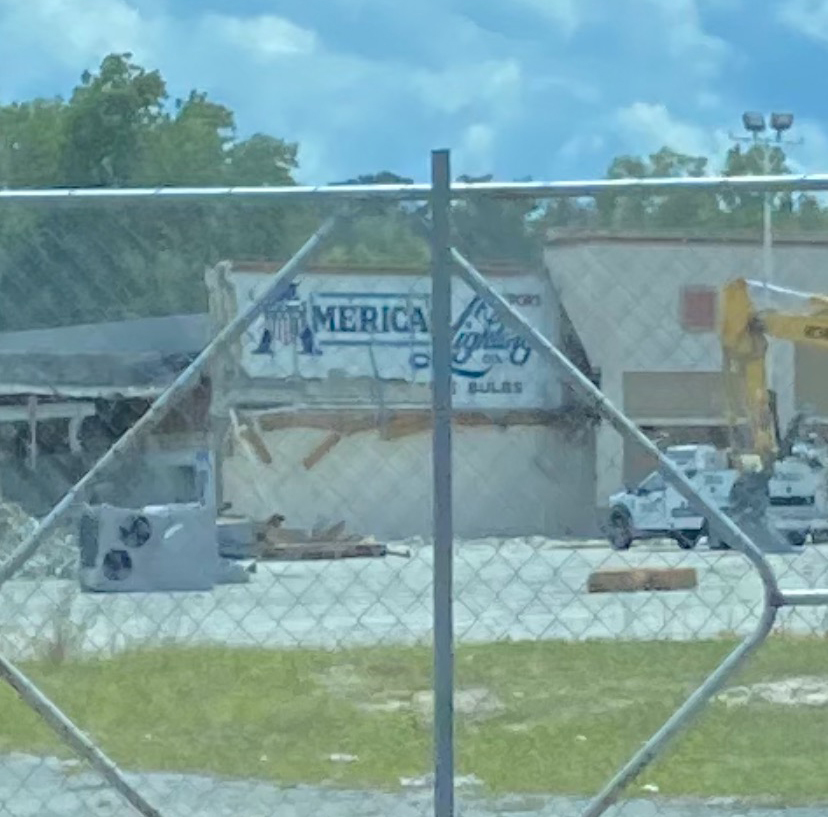 In addition to all of American Import Lighting's light fixtures, lamps, bulbs and electrical supplies, the donation included the 20-foot-tall pallet racks in the warehouse.
"That was an enormous donation in itself," Borom said.
It took more than a month to move all the merchandise from American Import Lighting to the ReStore outlets on Beach Boulevard and 103rd Street.
The fixtures and supplies are priced at 50% to 70% below the retail price. It could take years to sell all of the inventory, Borom said.
"It was meant to be," Karen Nasrallah said.
"All of our lighting went there to build homes for those in need. As sad as it was, we felt good. It's what dad would have wanted."
'The American Dream'
Ray Sr.'s father was one of five brothers who, fleeing religious persecution in Syria because they were Catholic, brought their families to Jacksonville in the early 1900s.
Ray Sr.'s family opened a grocery store along Main Street in Springfield. Her father, the youngest of four children, was born in the apartment above the grocery store, delivered by a midwife, Karen Nasrallah said.
When Ray Sr.'s father died, the family moved their store to Riverside into a building that now is "The 1910 General Store," an Airbnb at 2784 Herschel St.
"Dad grew up in the apartment above the store with one of his uncles, my grandmother and three of his sisters. His bedroom was the back porch," Karen Nasrallah said.
After graduating from St. Paul's Catholic High School, Ray Sr. graduated from the University of Florida in 1954 with a bachelor's degree in business administration and a minor in building construction.
He joined the U.S. Navy and served with the Naval Construction Battalion's U.S. Atlantic Fleet from 1955 to 1957.
When he returned to Jacksonville, he went into the construction business with his brother-in-law, John Hanna.
In 1963, Ray Sr., Annie and another partner, Henry Price, formed Price-Nasrallah Builders. The company built single-family homes, apartments and commercial structures.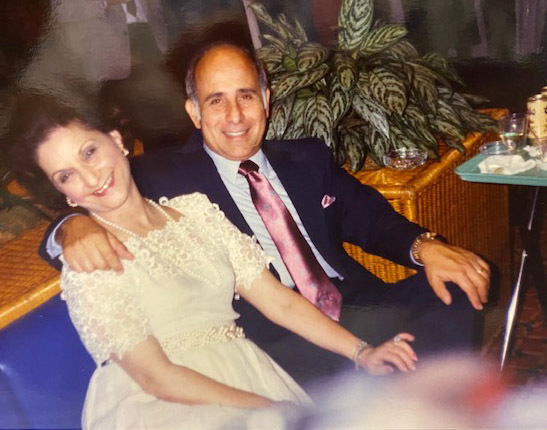 A past president of the Northeast Florida Builders Association and the Florida Home Builders Association, he was named "Florida Builder of the Year" in 1980. 
In 1994, he was inducted into the Florida Housing Hall of Fame.
Ten years after its founding, Price-Nasrallah bought American Import Lighting, one of its subcontractors.
Beginning with a storefront in San Marco in 1973, when the business grew it moved into a 5,000-square-foot space at Southgate Plaza, and later expanded into the showroom and warehouse at Beach Boulevard
The location was chosen because it is central for the Jacksonville market and about midway between St. Johns County and Amelia Island, where American Import's high-end clients were building new homes.
The siblings all worked in the store as they grew up, with their late brother becoming the store manager when American Import moved to Southgate Plaza and vice president and COO at Beach Boulevard.
"He moved up from stocking shelves," Joey Nasrallah said.
"I had the wonderful job during inventory of counting thousands and thousands of bulbs," Karen Nasrallah said.
Their father also was their source for business wisdom and advice.
After dancing with city ballets in Tampa, Colorado and Atlanta, Mary Thornton came home to Jacksonville 30 years ago and opened the Mary Pauline Dance Conservatory.
Seven years later, the 94-year-old owner of Bobbi-Lin Children's Shop and Dancewear and Theatrical Shop wanted to retire and asked if she was interested in buying the business.
"I asked dad about that and he said, 'well honey, you're not going to be able to dance forever,'" Thornton said. It now is Julian's Dancewear.
Along with sage advice, the siblings said their father also taught them that work ethic is a key to success in whatever they do.
"Dad worked six or seven days a week. He started the business with residential customers and grew it into working with developers building subdivisions," Karen Nasrallah said.
"Our father was a self-made man. He grew up over a grocery store and then lived the American dream."