Jacksonville Jaguars owner Shad Khan's development company told city officials it wants to buy, rather than lease, the public riverfront property where it plans to build a six-story Class A office building as part of its $370 million Four Seasons Hotel-anchored project.
An attorney for Iguana Investments Florida LLC told a Downtown Investment Authority committee June 15 that owning the 1.05-acre property would make financing the office building easier and possibly allow tenants to buy rather than lease space.
Driver, McAfee, Hawthorne & Diebenow partner Cyndy Trimmer said Iguana had concerns when negotiating the terms of what was expected to be a 40-year ground lease with the city.
"Now that we've gone forward with the deal and are talking to investors, working on putting together the final financing structure and also talking to potential tenants, there is some interest in potentially having some condominium-type ownership," Trimmer said.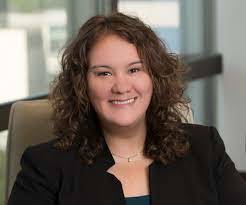 "On the financing side, there are concerns with the ground lease. And we believe we'll be able to put everything together more efficiently and effectively with the fee-simple ownership structure — getting additional investment in Downtown and (the project) off the ground and running," she said.
The DIA Retail Enhancement and Property Disposition Committee voted 3-0 to recommend the full board put the property out to market for 30 days.
That step is required by city code before it can complete sale negotiations with Iguana.
The full board is scheduled to vote on the notice June 21.
According to DIA documents, Khan's company would pay at least $3.2 million for the property on the former Kids Kampus on the Shipyards site southwest of TIAA Bank Field.
That was the appraised value as of March 7.
City Council approved an agreement in October with Iguana that includes a $36,000 annual lease payment for the office parcel.
It was part of the $114 million public incentives package for what plans show will be a 174-room, 12-story hotel, expected to be a Four Seasons; a parking garage; a 25-unit, 12-story residential building; and a six-story office building.
The notice would allow other bidders to make an offer on the site, but the DIA committee vote puts specific parameters in the notice.
Those requirements mirror Iguana's plans.
The stipulations would require Iguana's project or any developer to invest at least $48.5 million at the site with a minimum 150,000-square-foot building with no less than 9,000 square feet of ground-floor retail space.
DIA CEO Lori Boyer said June 15 that Iguana's office project likely will exceed $50 million.
Boyer told the committee June 15 that "at a high level," the city would receive a better return on investment by selling the land as opposed to leasing it.
It likely would produce more tax revenue, but Boyer said Iguana could return and ask to change the deal's tax incentive structure.
Jaguars President Mark Lamping told reporters May 11 that Iguana intends to ask the DIA and Council to raise the cap on the approved 75% city property tax refund as the project cost rose from $321 million to $370 million since October.
The existing Recapture Enhanced Value Grant is a maximum of $47.68 million over 20 years.
Council would have to sign off on an amended agreement including shifting from a lease to a sale.
The Jaguars said June 13 their Downtown development ambitions are making progress.
Lamping said Iguana signed documents June 10 to take ownership of 4.77 acres of riverfront Shipyards property from the city for the hotel.
Khan and team leadership also announced a 10-year naming rights deal June 13 with Miller Electric Co. for the team's $120 million practice and training facility under construction.
The complex with two outdoor natural grass fields, bleacher seating for 2,300 people, an indoor practice field, team store and concession area and football offices will be called Miller Electric Center.
That project is being developed as a public-private partnership with the city.