Ashantae Green may have to arise with the chickens to make her Green Legacy Farm fulfill its potential.
The 29-year-old entrepreneur not only is a farmer, but she is an elected  member of the Duval Soil and Water Conservation District, an educator and a community activist.
Green Legacy Farm is a 1-acre plot on a 10-acre cooperative that includes four other women at 9200 Plummer Road in Northwest Jacksonville. Last year, she joined with landowner Jessi Fisk to start the cooperative.
The group members refer to themselves as Farmhers.
Green is certified in sustainable agriculture and land management from the University of Florida and sustainability management from Louisiana State University.
"She had the land and the tools. I had the knowledge," Green said.
"Land access is a major issue for people wanting to start a farm. People without a lot of money or those who are historically disadvantaged people end up leasing land from an existing farmer."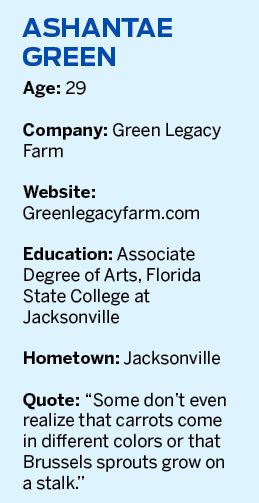 The cooperative operates an organic regenerative farm. The farmers use no pesticides or chemical fertilizers. They spent last year preparing the land.
That meant testing the soil for nutrients and then covering it with a tarp to kill grass, weeds and other wild plants.
Natural compost was spread over the dirt. Wildflowers and grass regrew and were covered again to provide more natural nutrients to the soil.
Only this summer will she harvest her first crop to sell.
"I'm a geek about it. When they till the land they add all kinds of (chemicals) to it. Our way took longer but ultimately it will keep the food healthy. This is truly sustainable stewardship."
Green grows hibiscus that she uses in a tea blend she sells. She grows and sells seasonal vegetables including peppers, sweet potatoes, tomatoes and okra.
"I've always grown something. I get it from my great-grandmother Wilhelmina," she said.
"She was Gullah Geechee. We have a connection with our food. I remember her cooking fresh things from our culture."
The cooperative will sell its produce at the farm property. Green also is opening Farmery, Bakery and Bodega at 1303 N. Main St. with her mother, Andrea Bryant-Smith, a caterer.
They want to be open at least four days a week to start. Like many small businesses, finding help is an obstacle.
"We have our jobs posted but everyone wants $20 an hour for everything. We believe in paying a living wage and sustainability all around. We'll most likely hire family to start," Green said.
She also sells produce, microgreens, plant seedlings and tea as a subscription service.
That is just part of her food story. Her family has been operating Circle of Caring, a nonprofit food distribution service, on a vacant lot on Hubbard Street in Springfield.
The group works with area groceries to collect produce that would otherwise be discarded.
"The model is to increase food security and reduce food from landfills. My mother has had this mission for the last 14 years," Green said.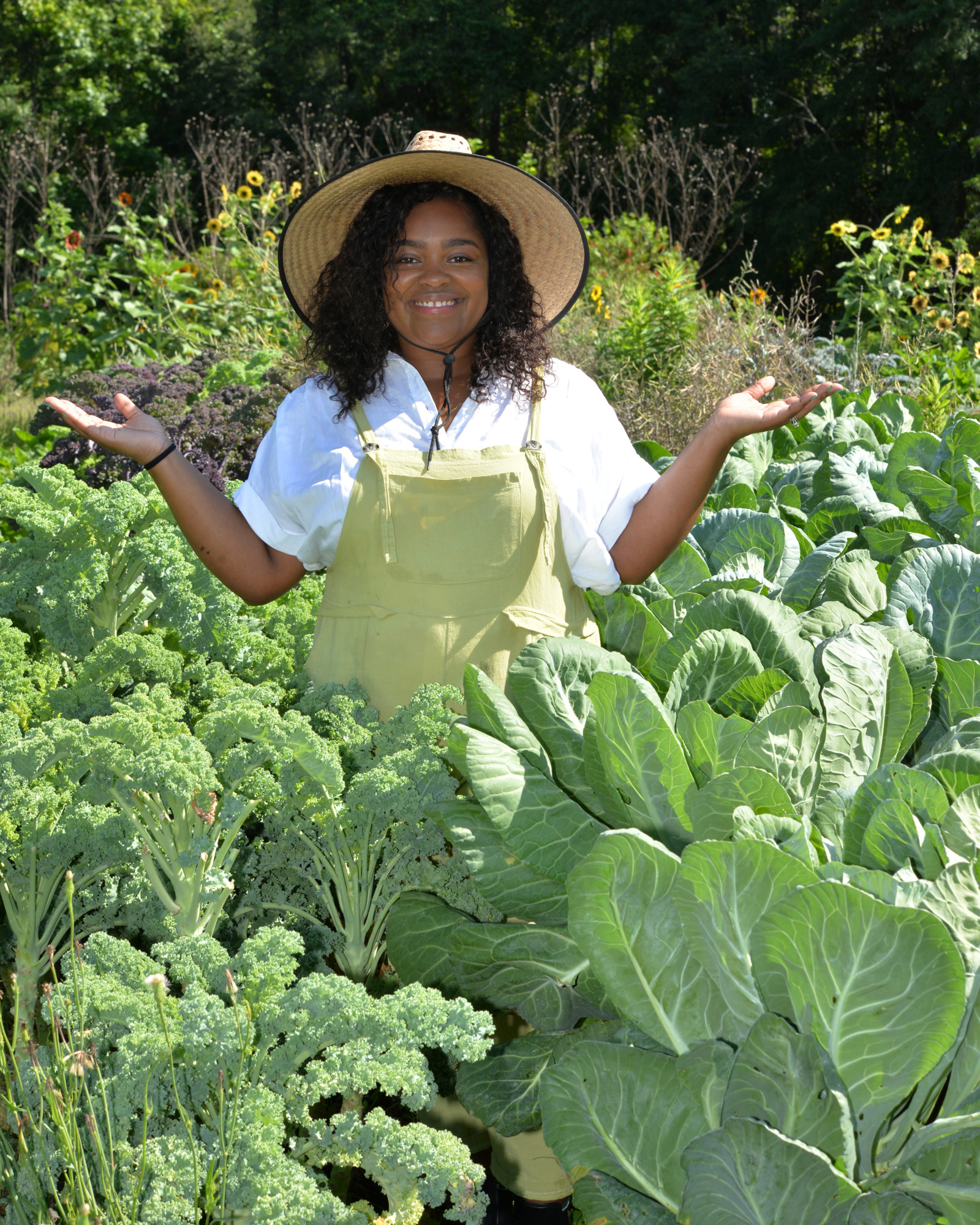 The lack of convenient full-service grocery stores or specialty butchers, bakers or produce vendors has made Springfield a food desert, she said.
In 2019, the Jacksonville City Council found that almost 180,000 people in Jacksonville are food insecure and that 37% of Jacksonville's food desert census tracts (15 of the 40) are in Northwest Jacksonville.
The U.S. Department of Agriculture defines a food desert as "a geographic area lacking access to fresh fruit, vegetables, and other healthful whole foods, usually found in impoverished areas, largely due to a lack of grocery stores, farmers markets, and healthy food providers."
"We need more people growing their own food. That is why I decided to run for office in 2020," Green said.
She also serves as a subject matter expert for the Council's Subcommittee on Resiliency.
It was during this time that she turned her career toward farming and food production. She had her own architecture and construction consulting company but with the pandemic, consulting opportunities began to dwindle.
"I saw this as a great opportunity to pivot," she said.
Green conducts farming field trips for young people. One included a 2-year-old girl who enjoyed playing in the dirt and planting seedlings.
If children learn about food production they are more likely to seek out a healthy diet as they become older, she said.
"We have worked on food insecurity and run the community food pantry and have had outreach to so many kids who are hungry and don't have nutritious food to eat. Some don't even realize that carrots come in different colors or that Brussels sprouts grow on a stalk," she said.
"This helps to literally plant the seed in the community. Education will bring about more farms and gardens. It will help bring food stability to Jacksonville."