Landlord Brixmor wants to reuse the closed TGI Fridays in Regency Park as a Starbucks Coffee shop and Banfield Pet Hospital.
The project will include a drive-thru for Starbucks. The building, at 9406 Atlantic Blvd., is 6,384 square feet.
Banfield Pet Hospital is shown at 3,806 square feet and Starbucks at 2,578 square feet. 
Facing the structure from Atlantic Boulevard, Banfield will be on the right and Starbucks on the left.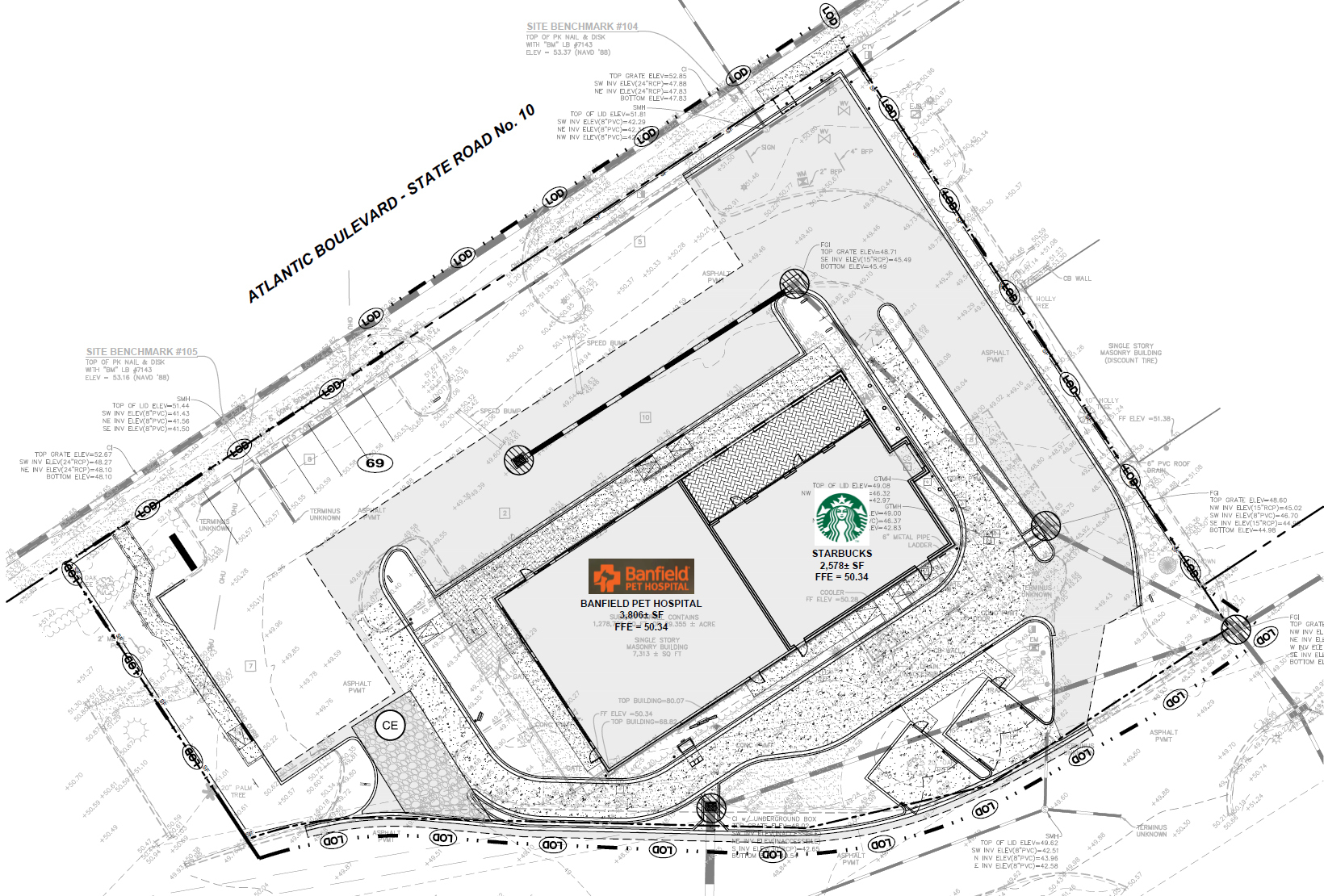 Construction plans show Brixmor/IA Regency Park SC LLC of New York City as the property owner.
The city is reviewing civil engineering plans.
CPH Inc. is the civil engineer, surveyor, architect and landscape architect.
In April-May 2020, JEA received a request and the St. Johns River Water Management District reviewed plans for Starbucks, Aspen Dental and another retail tenant at the redeveloped TGI Fridays building, but those plans changed. Those plans were filed as the pandemic began.
Starbucks now leases at CB Square nearby at 9333 Atlantic Blvd.
TGI Fridays closed its Regency location at 9400 Atlantic Blvd. as of March 2019. It was built in 1988.