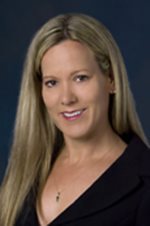 Deputy General Counsel Margaret "Peggy" Sidman is nominated to become City Council director and secretary, according to a resolution scheduled to be filed March 22.
If the legislation is approved, Sidman will succeed Cheryl Brown, who retired from the post in January.
"I've been counsel to the Council for the last 19 years. I'm excited about working with City Council and Council staff in this new role as Council director and secretary," Sidman said March 21.
The resolution states that Sidman was selected after the Council Personnel Committee interviewed several qualified candidates for the position.
The committee comprises Council President Sam Newby, Vice President Terrance Freeman and Council members Aaron Bowman, Brenda Priestly Jackson and Ron Salem.
The resolution requests one-cycle emergency passage of the resolution that would make Sidman's appointment effective April 16.
Sidman joined the city General Counsel's Office in April 2003, was promoted to chief of the Legislative Services Department in 2009, becoming deputy legislative affairs in 2012 and managing deputy in 2013.
Before becoming a city attorney, Sidman was corporate counsel for Bombardier Capital Inc. and before that, in private practice, including with the Rogers Towers firm in Jacksonville.
Sidman graduated from the University of Florida in 1987 and from the Washington College of Law at American University in 1993.
She is a former member of the city Historic Preservation Commission. Former Mayor John Delaney appointed her to the Mayor's Commission on the Status of Women.
Sidman is a former president of Riverside Avondale Preservation and a member of the boards of directors of Community Connections Inc. and the Catholic Lawyers Guild.