CORNER LOT  |  2021 REVENUE: $78.6 MILLION
Andy Allen sees his company, Corner Lot Development Group LLC, growing in a time that is reflecting the progress of Northeast Florida.
Allen is relaunching the brand of his business to simply Corner Lot. The business previously had multiple subsidiaries such as Breeze Homes, Corner Lot Living and Corner Lot Commercial.
"Instead of having all these different facets, it's just Corner Lot," said Allen, the CEO.
The company has 18 employees at the historic building offices at 1819 Goodwin St. in Riverside overlooking the St. Johns River.
Allen, 41, founded the company in 2009 after several personal experiences. 
A native of Orlando, Allen has been in Jacksonville since 1994 when he moved here with his family in seventh grade.
He attended Jacksonville University and was a member of the golf team. Golf is partly responsible for his entry into the land development business.
Allen was a caddie at Pablo Creek Golf and tried to mirror some of the members' personalities. He started to lean toward a financing career as he listened to some money matters discussions on the course.
He also had a stint as a notary signing agent for closing documents on real estate deals for brokers and real estate agents. 
The blend led to a natural outcome, he said.
"I literally learned real estate from the closing table backward," Allen said. 
"Then I met the brokers and realized how much money they were making and I said to myself, 'I could do this.'"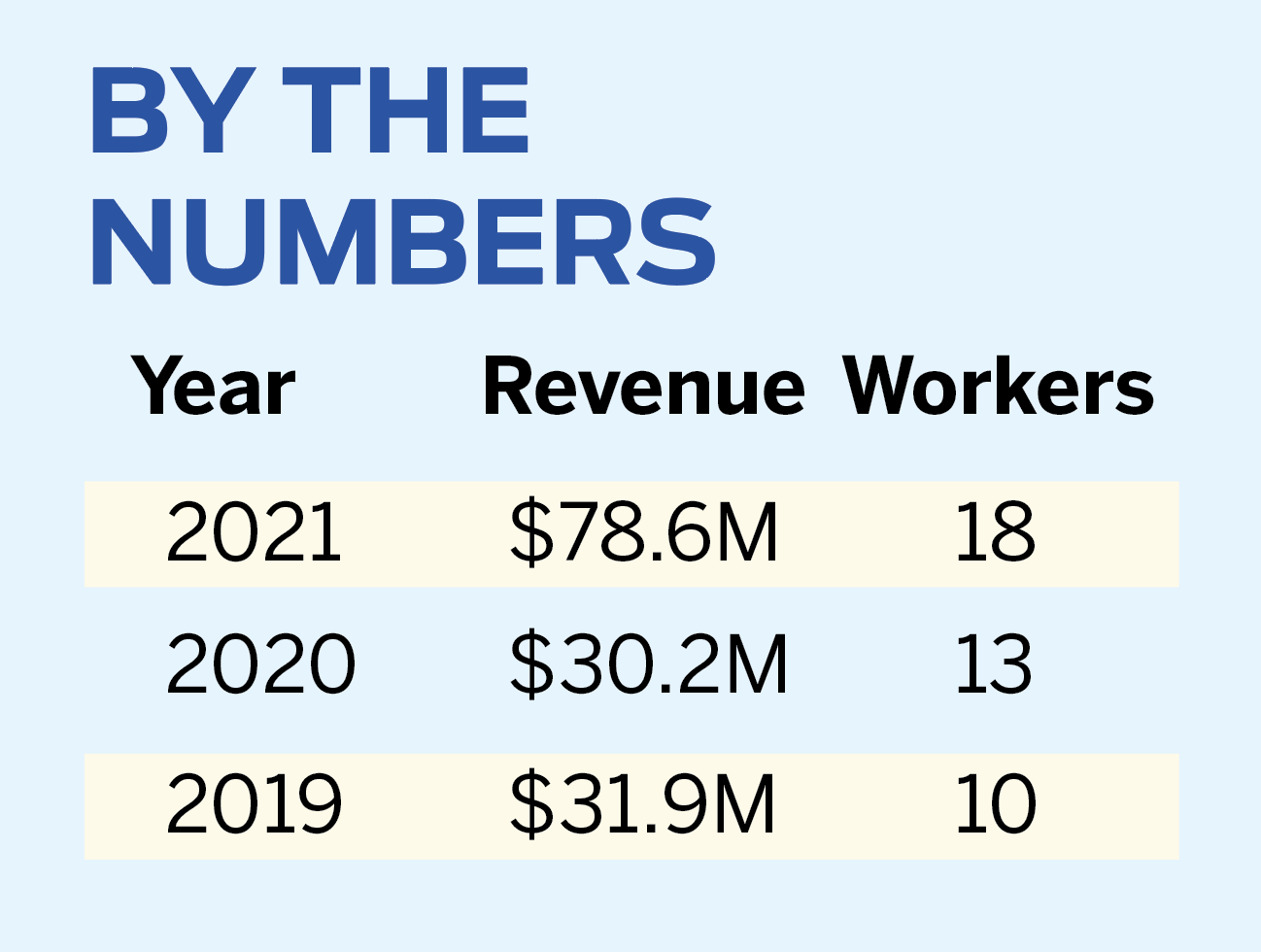 Allen earned his mortgage broker's license and then in 2009 during the Great Recession, he said he learned how real estate worked and started to buy and sell foreclosed properties.
"I wanted to get into the development side because, frankly, I got burnt out from going into a house, putting the same paint in, the same cabinets, the same tops and essentially creating the same end product," he said.
"When I got into the development side, I always loved seeing a vision come in and no day is the same."
Allen is majority owner. COO George Leone is a partner.
Land development start
Corner Lot started in land development with subdivisions and lots, he said.
The company now is developing multifamily buildings with about 1,000 units per year and about 1,500 single-family subdivision lots annually.
Breeze Homes builds about 200 houses along with commercial buildings at about $30 million to $40 million in value per year.
The challenges include a large backlog in obtaining permits to keep up with the demand.
"I feel very insulated in Northeast Florida," Allen said.
"As long as we're creating jobs and having a net migration growth like we are right now, people are still flocking to Florida and a lot of them are coming to Jacksonville."
Most other large metropolitan areas in Florida are fairly built-out, especially near the core of Tampa, Miami and Orlando.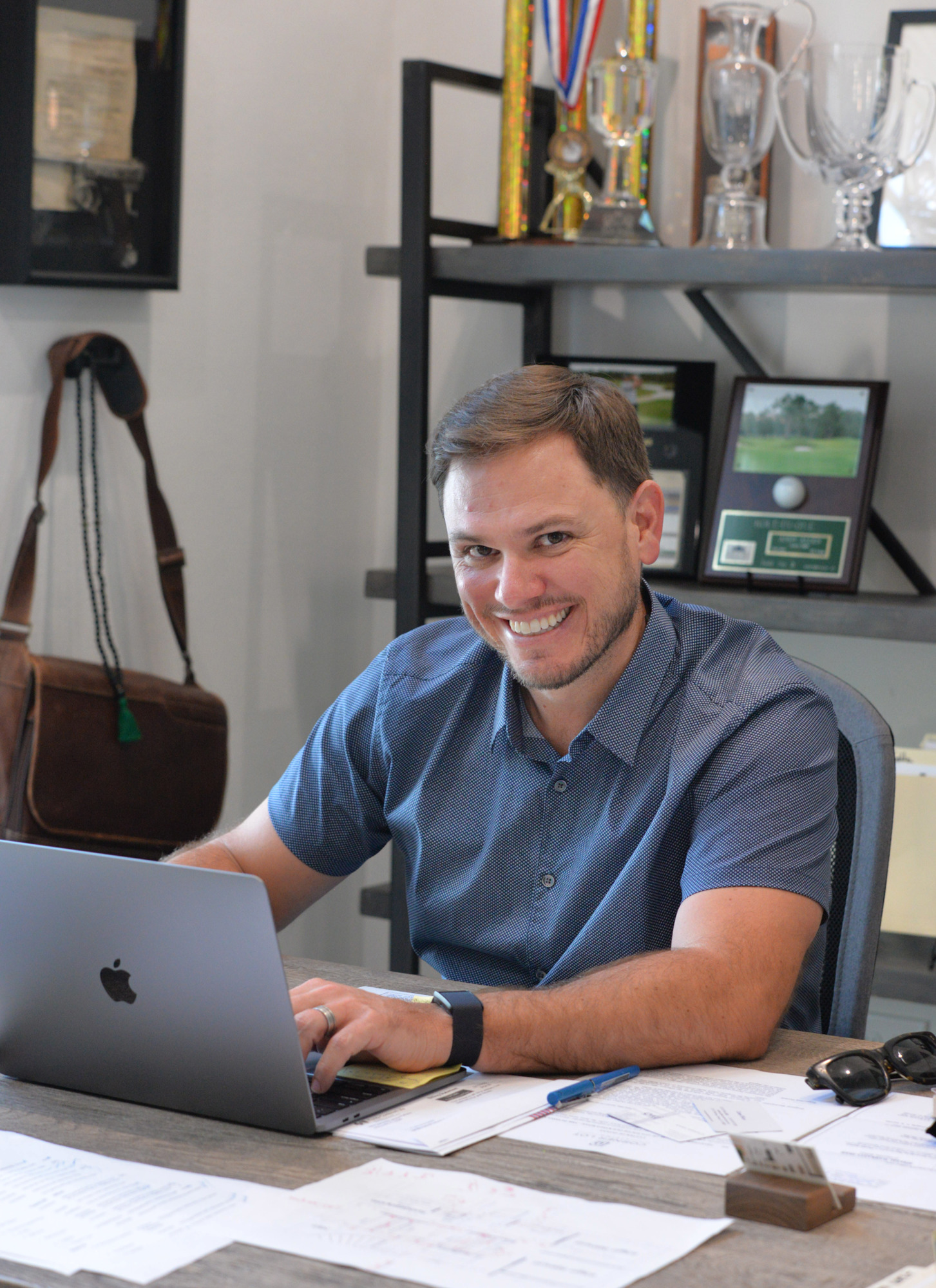 Allen said Northeast Florida still has some elbow room.
"Jacksonville, I think we're in a really almost perfect time slot as a company in mirroring the growth of our city," Allen said, noting he is involved in several developments Downtown.
A primary strategy is be aware of density.
"I don't want to become South Florida and I'm not worried about it," Allen said. "I welcome all the new people and companies.
"We still have 850 square miles," he said, with North and West Jacksonville as areas of opportunity.
"But the urban core is a sweet spot, he said. 
"We see this as the next major market in urban development."
Job creation and lifestyle are key, he said.
He knows because he settled in to raise a family.
Allen met his wife, Kristen, while she was at the University of North Florida. He was taking a semester in the MBA program.
The couple will be married 17 years in August and they have a 16-year-old daughter, Ava Elizabeth, and 11-year-old son, Payne Robert.
'Top of my list'
For Allen, 2022 promises to be a growth year with revenue projected to hit $100 million. 
That is an increase over more than $75 million in 2021 and more than triple the 2020 revenue. 
David Matthews, formerly of Jacksonville, moved into a rural area of St. Johns County about two years ago. 
He is a private lender who has landed several loans for Allen, and he said no one should underestimate the future of Corner Lot.
"Andy is an honorable man whose integrity is beyond reproach. He has proved that to me hundreds of times," he said. 
Matthews added that Allen is a strong business partner.
"Others will bring you deals on the back of a napkin. Andy has a sophistication and intelligence to lay out all aspects of the deal," he said.
"I have done business with several developers. He is at the top of my list."