RUSSELL ROWLAND | 2021 REVENUE: $1.14 MILLION
When Jackie Rowland and her business partner, Adam Russell, decided to leave their former employer and start a company, they had no clients because they had to avoid a conflict of interest.
Today, nearly four years in, the Russell Rowland firm has expanded to establish an office in Tampa. 
The engineering and consulting company is licensed to work in seven states and wants to expand nationwide.
"We don't have to go to the job site. The work we do can be done remotely," Rowland said.
Their company currently is doing a one-off project in Idaho.
While Russell Rowland engineers "every building larger than a doghouse," Rowland said the firm has found a niche engineering residential housing. 
The first big contract was a continuing services deal with a custom homebuilding company that hired Russell Rowland to engineer all of its houses.
The firm has engineered everything from the tiny houses built by HabiJax to a current custom-home project that measures 23,000 square feet.
Russell Rowland is a 51-49 partnership where Rowland, 34, is president and CEO and Russell, 36, is vice president of engineering. 
The arrangement qualifies the company for minority and gender incentivized contracts. 
She called Russell the "smartest engineer that I've ever met."
When naming the company they agreed that Russell Rowland sounded better than Rowland Russell, but that decision came at a price.
"We are paying Google Ads to place our name on the top of its searches. If we didn't, you'd get the author Russell Rowland," she said.
Before starting the business, Rowland's husband, Parker, worked almost a year on developing the business plan. 
With an MBA from the University of Florida, Parker Rowland joined the company as its full-time CFO in November 2021.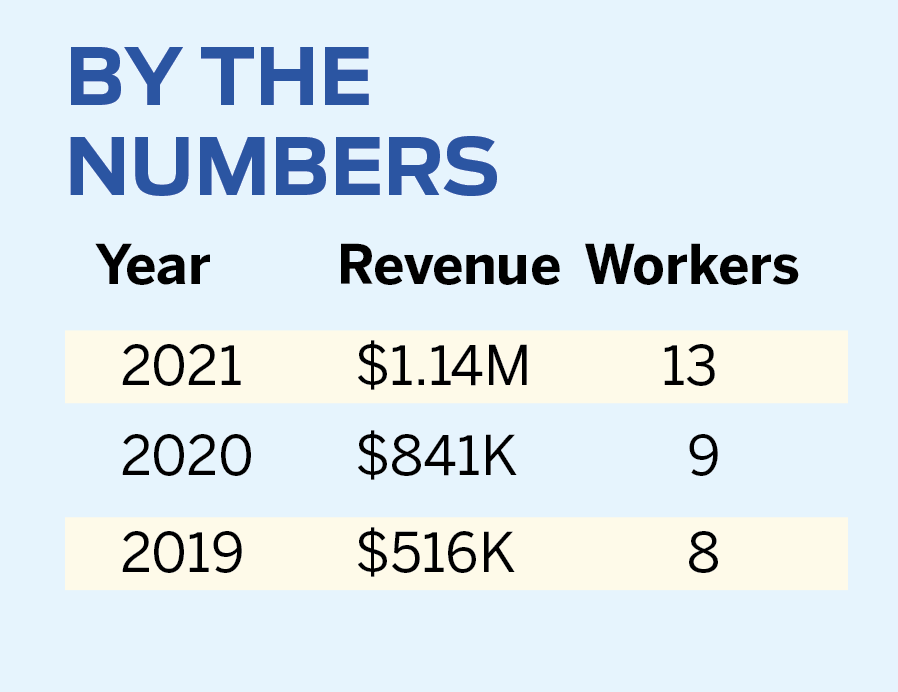 Jackie Rowland has bachelor's of science and master's of engineering degrees from UF.
She said the couple is careful to try to keep work discussions at the office, but they inevitably make their way home. At the office, the husband and wife purposely work on opposite ends of the building.
She estimated the initial startup costs were $120,000. It was spent opening an office and hiring a marketing firm to handle its website and social media. 
The firm is at 13241 Bartram Park Blvd., No. 601, in the Bartram Office Park.
Rowland and Russell agreed they would need to get their name out and explain why companies need their services.
They did not rely only on the marketing firm. The two engineers joined groups including the Northeast Florida Builders Association.
Both attended meetings and social functions and served on committees. Rowland was the 2021 chair of NEFBA's Professional Women in Building Council.
"It's less about selling and more about just being there," she said.
"Ours is a professional service. I need to sell me and my knowledge. Staying in Jacksonville was key because that is where we are both known in the industry and in the building departments."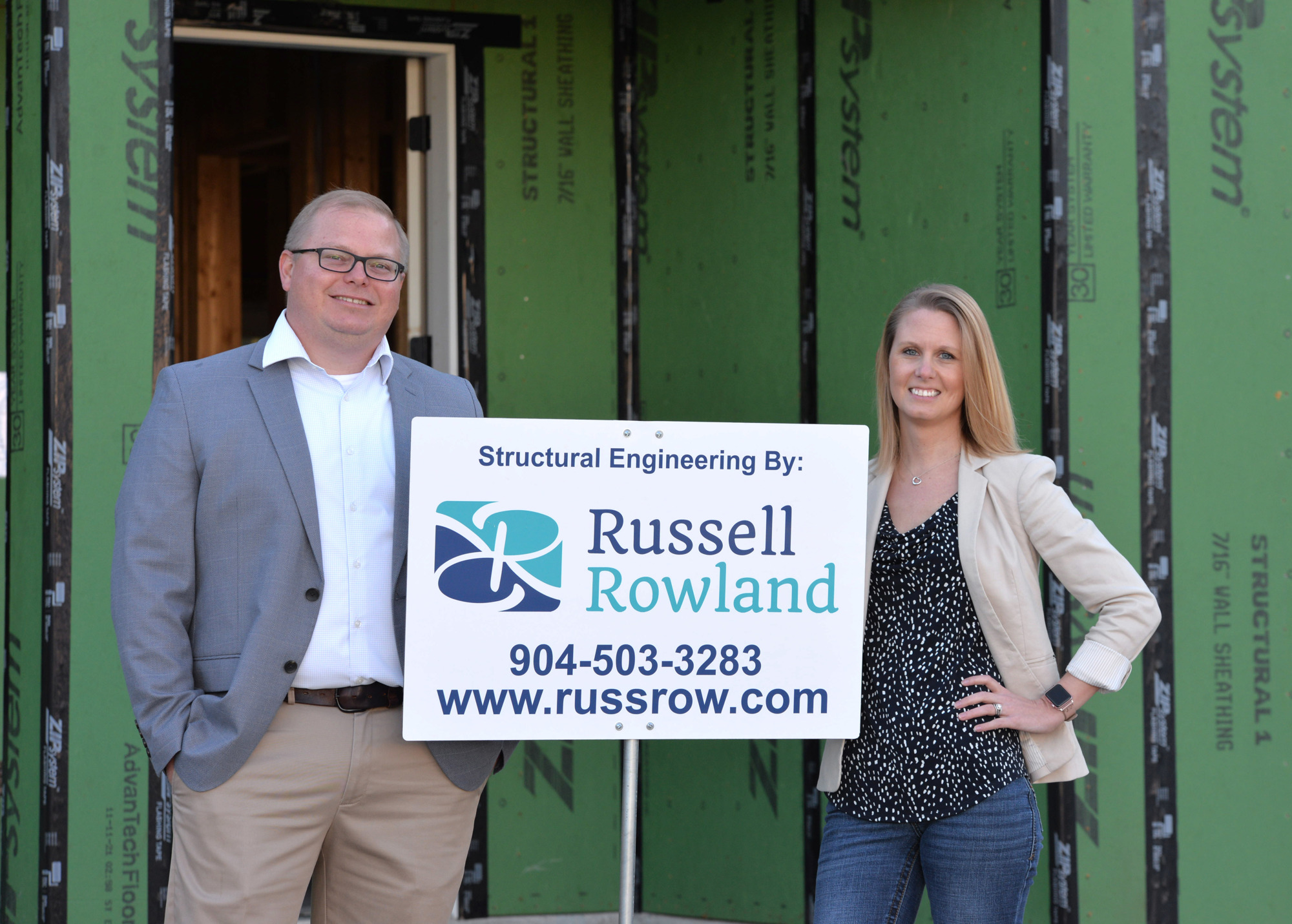 nother initial step was drafting sample plans that they took to area building departments and framing companies for a critique. 
From the start they wanted to present plans that met the standards of those who would be approving and working with them.
As it is throughout the construction industry, supplies and labor are her current challenges. There is little she can do about the supply chain, but the company is working to expand the number of employees.
Russell Rowland looks for interns at college career fairs. They will hire two, usually in their junior and senior years. If approached by others, she makes sure to offer encouragement. 
She engages so that in a couple of years that student will seek out Russell Rowland when applying for an internship.
"We are hoping that a college internship with us will lead to a full-time employment with us after graduation," she said.
They now are working with high school academy boards to help teach computer-assisted design skills to younger students.
Russell Rowland's expertise in residential construction sets it apart, Rowland said.
When she attended UF, residential engineering wasn't part of the curriculum.
Engineers create a building's inner structure. 
"Our business is to build the building so it doesn't fall down," she said.
On HGTV, when inevitably a television home remodel goes wrong because designers want to remove a load-bearing wall or header, the hosts call for an architect when they need to talk to an engineer, she said.
In fact, at one time she thought about becoming an architect.
"I thought I wanted to be an architect but I'm not creative enough. But I am good at math."