EBS SECURITY  |  2021 REVENUE: $3.2 MILLION
Printella Bankhead has proven that she is secure in her faith to succeed.
Bankhead, 58, is the owner, president and CEO of EBS Security Inc. a 20-year-old company that provides security services for offices, construction companies and government.
EBS Security's history starts soon after her five-year marriage ended. Finding herself a single mother of two young daughters, she put her college education on hold to raise them. A friend suggested security work.
"She thought I looked tough enough and knew that I used to climb trees and ride horses when I was a girl," she said.
Bankhead took the classes and landed a part-time job working for the Wells Fargo Security company. She took any shift available — nights, weekends and holidays. 
Family helped care for her children when she was working. She and a friend also tag-teamed child care to allow both to work whenever shifts were available.
Praying & taking the leap
Security work suited Bankhead. It allowed her to meet people and represent the companies where she was working security.
"A lot of what we do is interact with folks," Bankhead said.
She continued with Wells Fargo for another three years and then joined Wackenhut, which later became G4S. There, she was assigned to work security for Bethel Baptist Institutional Church. Pastor Rudolph McKissic Sr. told her about his intent to find a new security service.
"He told me that he liked me and asked if I had ever considered starting my own company. If you start it, we'll be your first client," she recalled.
She thought and prayed on the idea and when the pastor asked a second time she decided to take the leap.
Bankhead started the company with herself and three employees. Soon after, the church bought the old Thunderbird Motor Hotel on the Arlington Expressway to use for meetings and educational classes. 
The hotel property had been in decline after several ownership changes and litigation. Her team needed to be on the constant lookout for squatters and thieves. The church sold the property in 2014.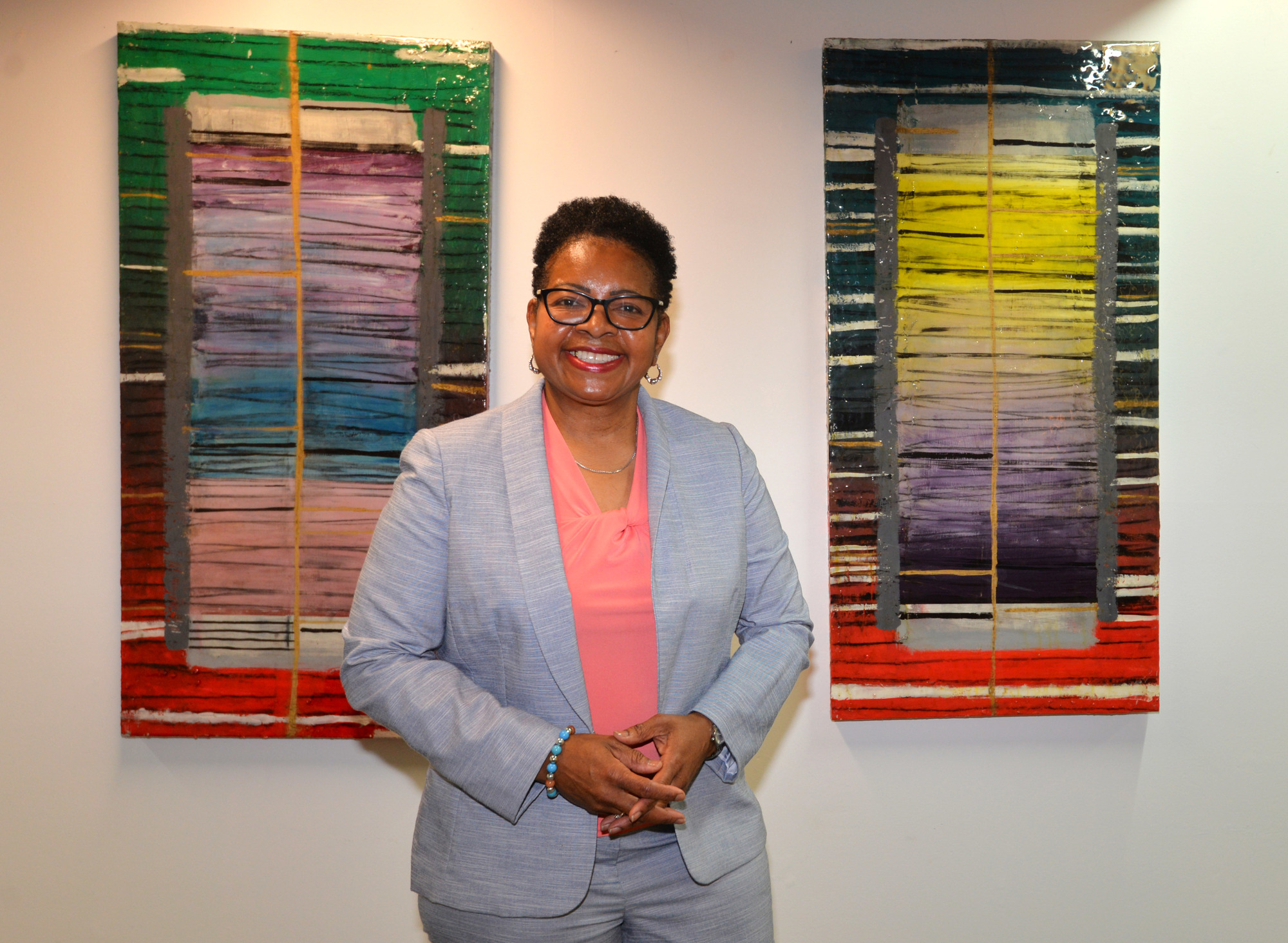 EBS Security was formed a year after the 9/11 terrorist attacks. The demand for security services increased dramatically. 
Businesses came up with new security practices whether it was electronic ID badges to open doors or manned security.
"We were getting calls from companies that never had security before. My team would walk the facility and give suggestions," she said.
"It was a big boost in our business. It was a huge need. We needed to scale up and grow,"
That meant additional classes for her team in terrorism security. At one point her company had as many as 120 employees. Today there are 78.
EBS comes from a previous company,  Excel Business Service. She kept the initials.
Taking the extra step
Like nearly every industry, Bankhead is finding it hard to find and keep employees. She cites government subsidies during the height of the pandemic as a driving force for people leaving their jobs.
"People could make more money sitting at home. They left work. Some took advantage of the system. It's something I have never seen in security," she said.
To attract new employees, she is paying the fees for the necessary training and certifications, additional costs she didn't bear before.
With a lack of employees, she has been out of the office, in her security uniform, taking shifts. It's the sort of work ethic that she tells would-be entrepreneurs they need to be a success.
"You have to give more than what is being asked of you. You have to go the extra step to provide quality service," she said.
She warns new businesses of complacency.
"It's easy to get off your game if you think that you have already won."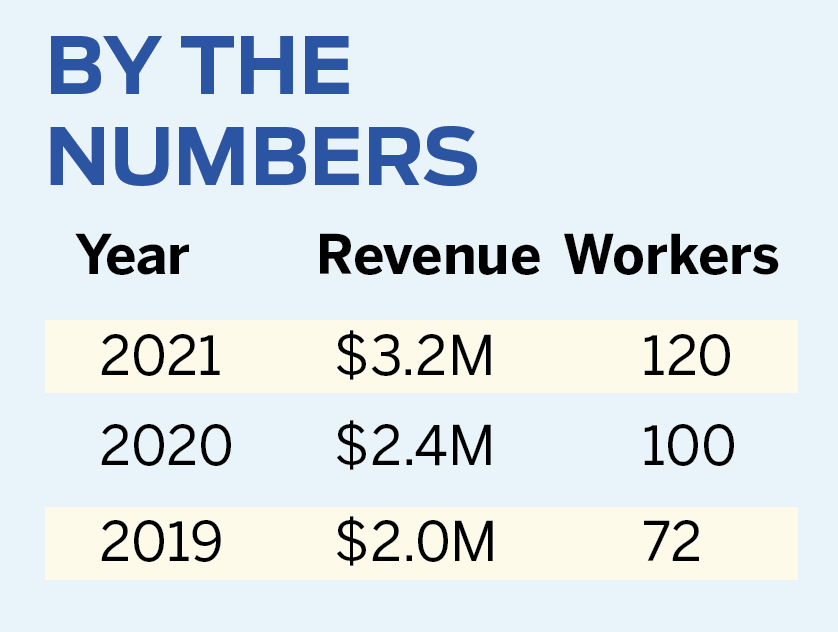 Just as she was drawn into security work because it became a passion, others need to share that drive.
"I'm not looking for someone who is just looking for a check,."
Different dispositions are needed for the jobs. 
An office building may need someone who is more of a greeter, who can assess a visitor and recognize if that person really has business in the building. 
Others may need to provide more hands-on security like working a gate at a construction site. 
Most of all, she wants people who can defuse a situation.
As a woman business owner, she is a rarity in the security field. Some prospective clients assume she is half of a husband-wife team.
"I've had people calling the office and asking to speak to Mr. Bankhead. Mr. Bankhead would be my brother," she said.