Atlanta-based Columbia Ventures LLC plans to build a five-story, 341-unit mixed-use apartment development at Park and Forest streets in Brooklyn.          
A report and renderings released May 5 by the city Downtown Development Review Board show a project that includes restaurant and retail spaces and a 428-space parking garage at 390 Park St. 
The review board is scheduled to vote May 12 on Columbia Ventures' request to approve the conceptual architectural design for the project. 
Columbia Ventures bought the 0.58-acre site Nov. 23 for $3.55 million from Veritas Inc., according to Duval County property records.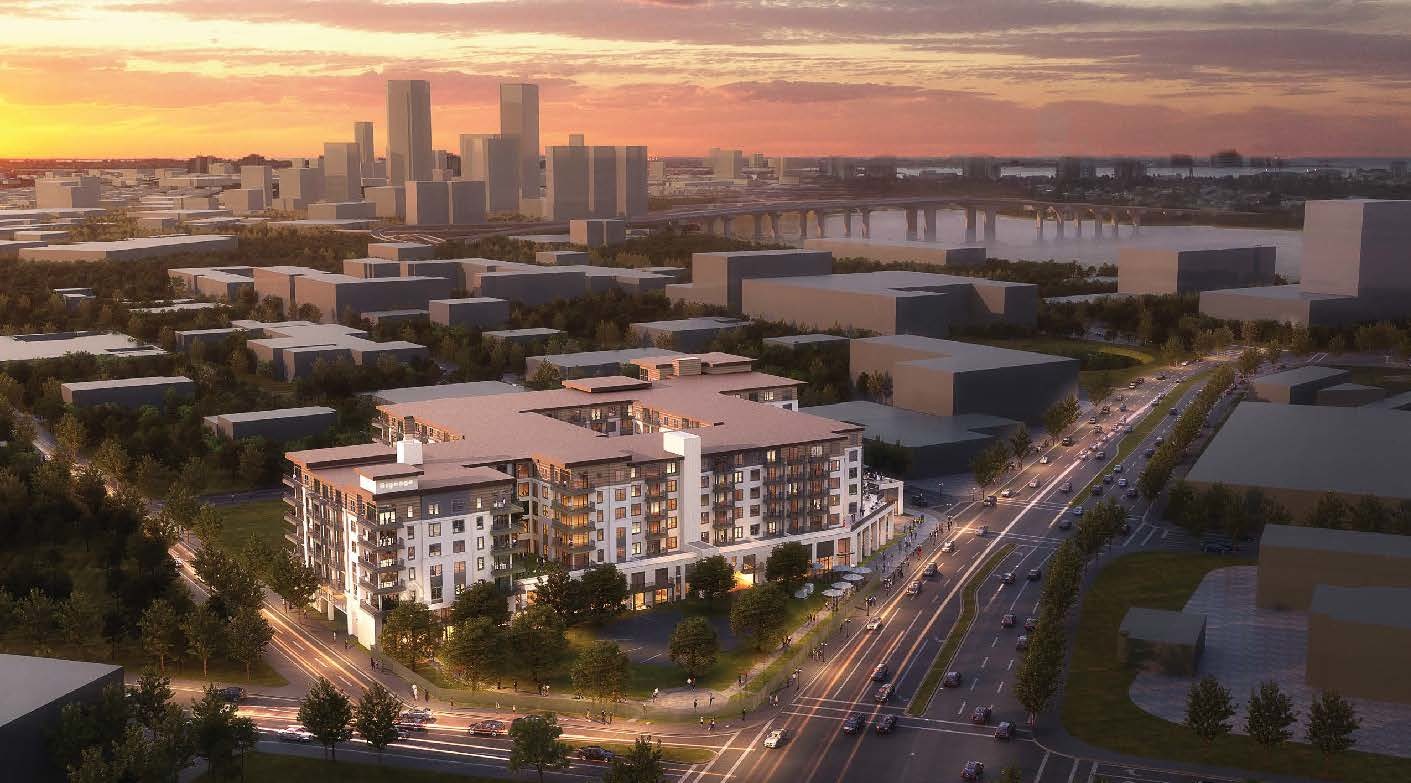 The property is bounded by Forest, Park, Price and Spruce streets and South Myrtle Avenue. 
The company owns the land through Park Street Owner LLC, which lists Columbia Ventures' Atlanta headquarters as its principal address in a Florida Division of Corporations filing.
It would be Columbia Ventures' second high-density proposed residential project in or bordering Downtown. 
City Council could vote by the end of May on an $8.285 million incentives deal for Columbia Ventures to convert the historic Union Terminal Warehouse 700 E. Union St. to 228 apartments and more than 35,000 square feet of commercial and "makerspaces" in a $64.37 million project.
The Downtown Investment Authority board voted unanimously March 16 to finalize the details of the agreement for Union Terminal with a $4,246,963 historic restoration forgivable loan; $2,381,671 code compliance forgivable loan; and $1,657,159 deferred principal loan.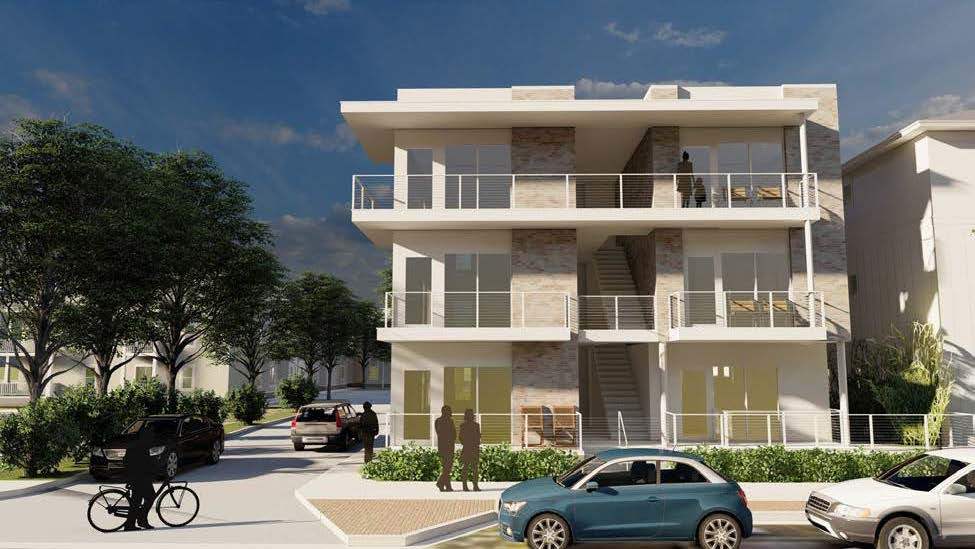 Columbia Ventures co-founder and Managing Partner Dillon Baynes did not immediately respond to questions emailed May 9 about the total project development cost and the construction timeline for the Brooklyn mixed-use project.
In its report, DDRB staff recommended the design review board approve the conceptual design for the Columbia Ventures project. 
The renderings show Jacksonville-based civil engineering firm Kimley-Horn and Associates and Studio Architects of Atlanta as the project design team. 
The report says Columbia Ventures intends to demolish existing buildings at the site. The retail part will face Forest and Park streets.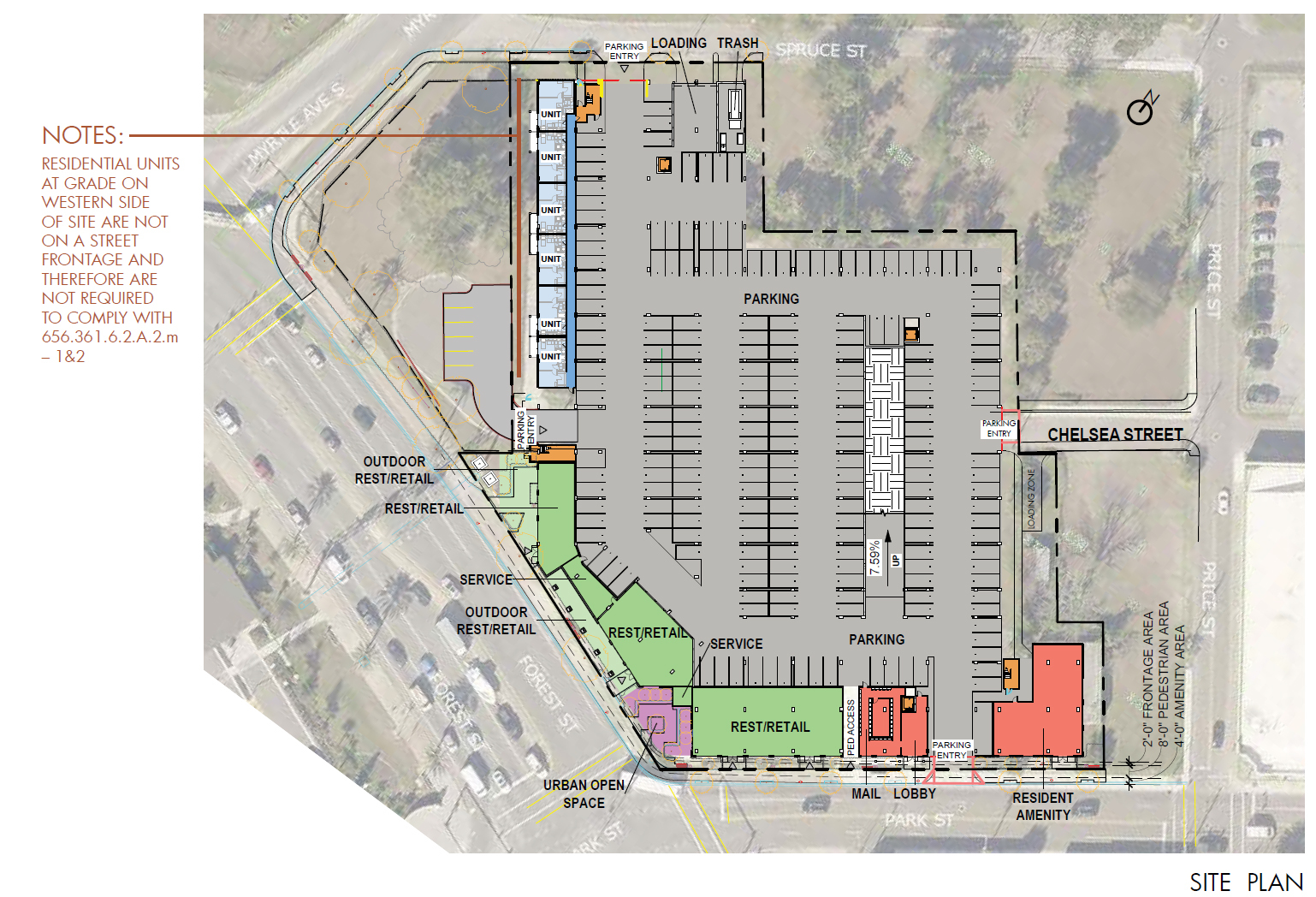 The DDRB staff called the  design "dynamic with façade breaks, material and color changes, balconies, canopies, and overhangs" that add "to the urban character of the building and provides architectural interest at the street level."
Columbia Ventures isn't the only developer looking at the Brooklyn Park Street area for investment and redevelopment. 
Jacksonville Beach-based Trevato Development Group has been acquiring land in the area for nearly eight years. 
The company's subsidiaries and its attorneys at Driver, McAfee, Hawthorne & Diebenow began coordinating with the DIA in mid-2021 to redevelop multiple city blocks in the neighborhood.\