HCA Florida Orange Park Hospital said May 16 it will install the final beam May 17 on its third free-standing emergency room.
The emergency room at Blanding Boulevard and Everett Avenue. is expected to open in the fall.
The 11-bed, 10,820-square-foot medical facility will operate 24/7 and have on-site imaging and lab services.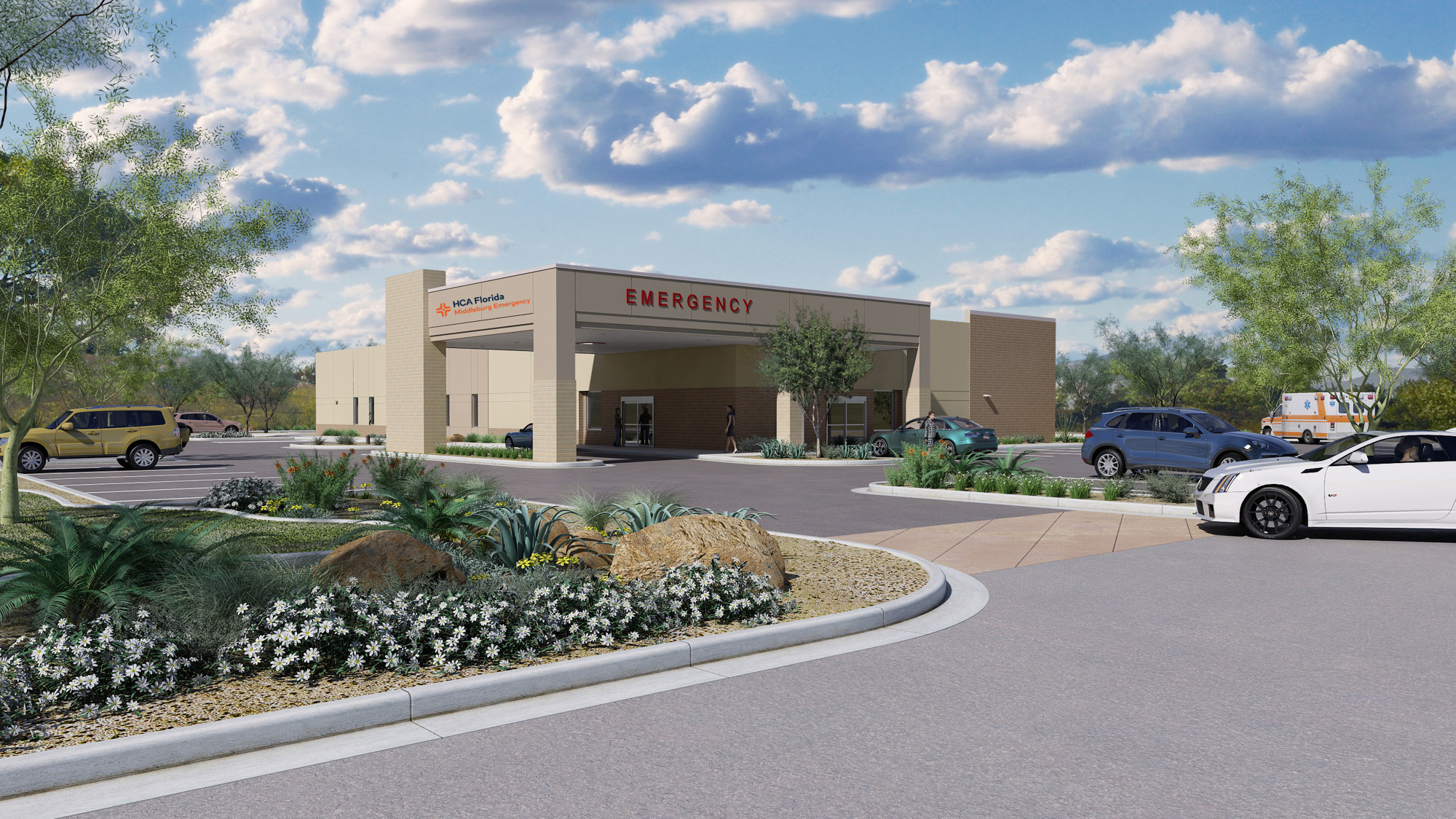 A news release said the Clay County facility will serve the Middleburg, Lake Asbury, Green Cove Springs and Penney Farms communities.
"We want to bring emergency care closer to where people live so that they don't have to travel far to get help when they need it quickly," said Dr. Shilpa Amin, emergency medical physician and medical director for Orange Park Hospital's free-standing emergency rooms, in a news release.
The other two emergency rooms are HCA Florida Park West Emergency at 6477 103rd St. and HCA Florida Normandy Park Emergency at 5773 Normandy Blvd.
In 2021, HCA Florida Orange Park announced a $37 million expansion of its hospital at 2001 Kingsley Ave. that included the construction of 48 private patient rooms as well as adding 20 beds to the existing 28 intensive care unit beds. 
In April, the hospital opened a three-story, 60,000-square-foot medical office building on the east side of the hospital. It houses six physician practices and an outpatient imaging center.